LATEST REVIEWS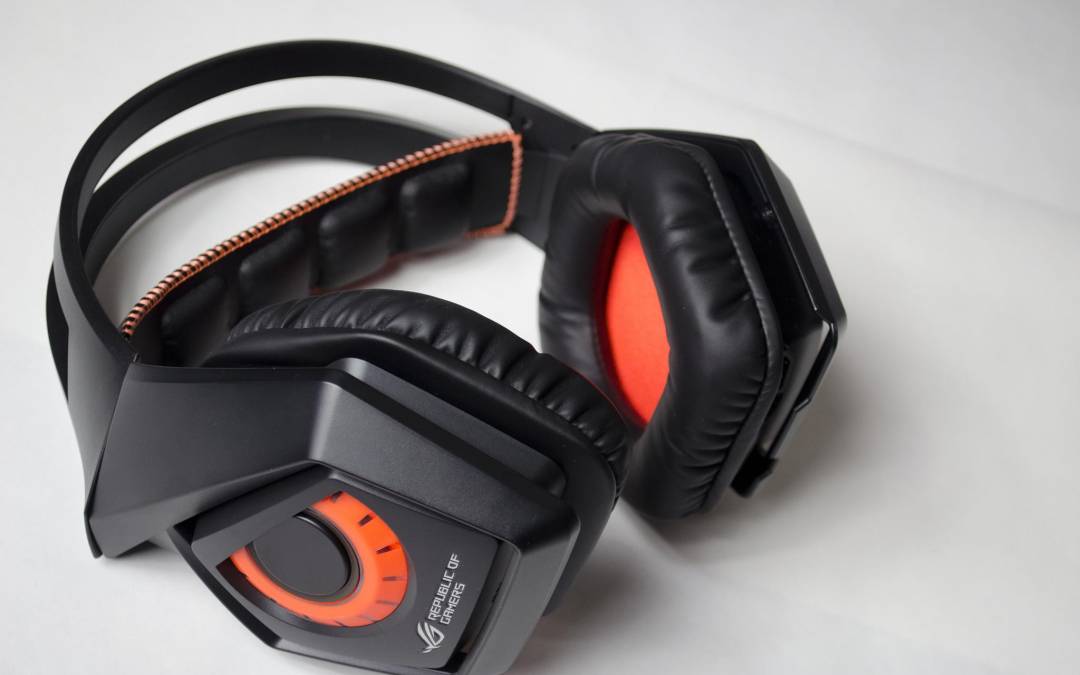 Introduction Manufacturer: ASUS Product Page: ROG STRIX Wireless Purchase: £109.99 At the time of review on Amazon UK Welcome to 2016 where wires are becoming a thing of the past. These days, it is easy enough to get yourself some decent wireless peripherals without...
LATEST NEWS AND PRESS RELEASES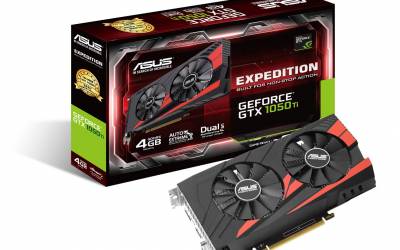 New ROG Strix GTX 1050 Ti and GTX 1050 announced alongside ASUS Expedition, Dual, and Phoenix series gaming graphics cards KEY POINTS ROG Strix GTX 1050 Ti and ROG Strix GTX 1050 feature ultra-fast performance, advanced cooling and reliability, and ASUS Aura Sync...
NZXT today announces the latest evolution in its renowned Kraken series, featuring the most advanced controls included in an all-in-one liquid cooler. With the debut of the Kraken X52, and the upgraded Kraken X42 and X62, everything, including the pump, radiator and...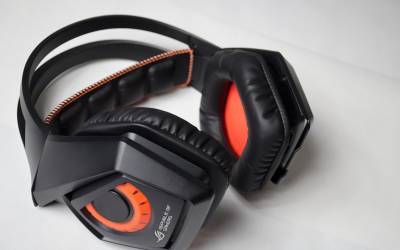 Introduction Manufacturer: ASUS Product Page: ROG STRIX Wireless Purchase: £109.99 At the time of review on Amazon UK Welcome to 2016 where wires are becoming a thing of the past. These days, it is easy enough to get yourself some decent wireless peripherals without...
Design Driven Mid-Tower Case with LED illumination and Tempered Glass P7-C1: Build a Rig your Friends Envy Project 7 to expand into PSU, Cooler, Fans and more TAIPEI, Taiwan – Aerocool Advanced Technologies Corp., a leading PC gaming hardware and accessories design...
Taipei, Taiwan – October 4th, 2016 – Tt eSPORTS, the energetic and powerful challenger announces a new category addition to the Tt eSPORTS brand in the form of the GT FIT & COMFORT and X FIT & X COMFORT series professional gaming chairs, the new GT FIT &...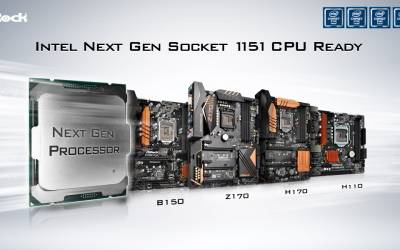 TAIPEI, Taiwan, October 12, 2016 – The global leading motherboard manufacturer, ASRock, announces that its 100 series motherboards will support Next Generation socket 1151 Intel® Core™ Processors. Via a new BIOS update, ASRock Z170, H170, B150 and H110 series...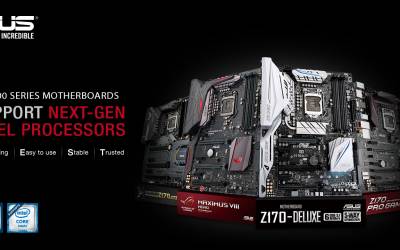 KEY POINTS BIOS update enables support for next-gen Intel processors on compatible ASUS, ROG, Pro Gaming, Signature or TUF Z170, H170, B150 or H110 motherboards Update involves a simple one-touch operation with either a USB flash drive or a Windows-based app BIOS...
KEY POINTS Receive a Mafia III game download key with the purchase of any qualifying ASUS gaming motherboard, gaming graphics card, or networking product Game key redemption is valid from 21st October to 26th December, 2016 or while supplies last Mafia III Family...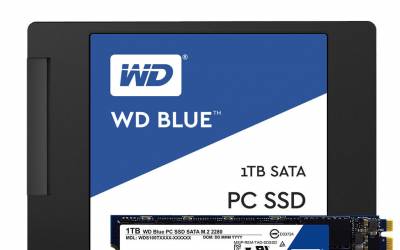 Western Digital Corporation ("Western Digital") (NASDAQ: WDC) today announced WD Blue® and WD Green® solid state drives (SSDs), the first WD-branded SATA client SSDs. The new SSDs complement the company's industry leading family of hard drives for PCs and...
True 7.1 surround-sound gaming headset with Hi-Fi-grade headphone amplifier, digital microphone, and Sonic Studio for ultimate sound, communications, and audio control KEY POINTS ROG Centurion is a premium true 7.1 surround-sound gaming headset with digital microphone...
Renowned for gaming PCs, Overclockers UK are especially known for creating some of the world's fastest PCs. Utilising their experience across the range of gaming PCs from high­end to low­end, Overclockers UK are proud to announce the Nitro Force Sapphire RX 480 Gaming...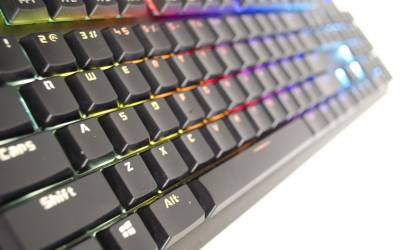 Introduction Today, we will be taking a look at the TESORO GRAM Spectrum RGB Mechanical Gaming Keyboard. It seems these days, that picking the right peripheral for your needs can almost be somewhat of a daunting task. Fear not, though, as this just means there is...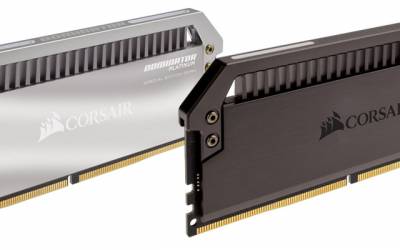 FREMONT, CA – September 28th 2016 – CORSAIR®, a world leader in enthusiast memory, PC components and high-performance gaming hardware today announced the immediate availability of its new DOMINATOR PLATINUM Special Edition DDR4 memory. Adding a new level of...
NEW S340 Elite NZXT today announces the S340 Elite, the most refined and elegant S340, that expands upon the mid-tower's renowned durability and improves PC gaming usability with added connectivity. The S340 Elite features a tempered glass side panel to showcase...
Introduction As some of you will know, be quiet! announced their Silent Loop Range of AIO CPU Coolers coolers a few months back at Computex. Today, we have got our hands on one and have put it to the test. That's right! be quiet! Have sent us a 240mm Variant of...
21.09.2016, Oststeinbek (Germany) – Japanese cooling expert Scythe announces a new addition to the tower-design CPU cooler line-up. Scythe Byakko is a compact cooling solution with a total height of mere 130 millimeters, which fits in virtually every PC case. Great...
KEY POINTS  Super-fast dual-band 802.11ac Wi-Fi router has quad-core CPU, 128MB RAM and combined speeds of up to 1267Mbps for smooth 4K UHD video streaming Four external 5dBi antennas and 128MB RAM give improved coverage and superb multi-device performance...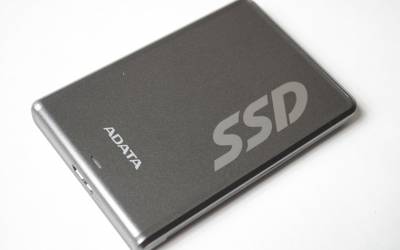 Introduction Storage, one thing most people can never have too much off. Especially these days, with all the movies, music and games available at our fingertips, users can easily run through masses of storage space. When it comes to storage, there are plenty of...
NZXT proudly announces today the Aer RGB line of LED PWM fans combining premium digital illumination options with efficient cooling performance allowing users to build powerful and beautiful systems. Operated digitally via HUE+ and fully customizable by using CAM...
Let me start off by first saying that once I saw these, I completely forgot to check out the rest of the Astro stand and for that, I do apologize. I have only ever used Astro headsets at events and do have to say they are quite nice! I am in the process of getting...
Multiplay is regarded as the UK's biggest gaming festival but it's much more than just that. It is also a place for people to meet up and have fun whilst enjoying some gaming and seeing the newest and coolest toys and hardware that there is. Insomnia has...
CHECK OUT OUR YOUTUBE VIDEOS