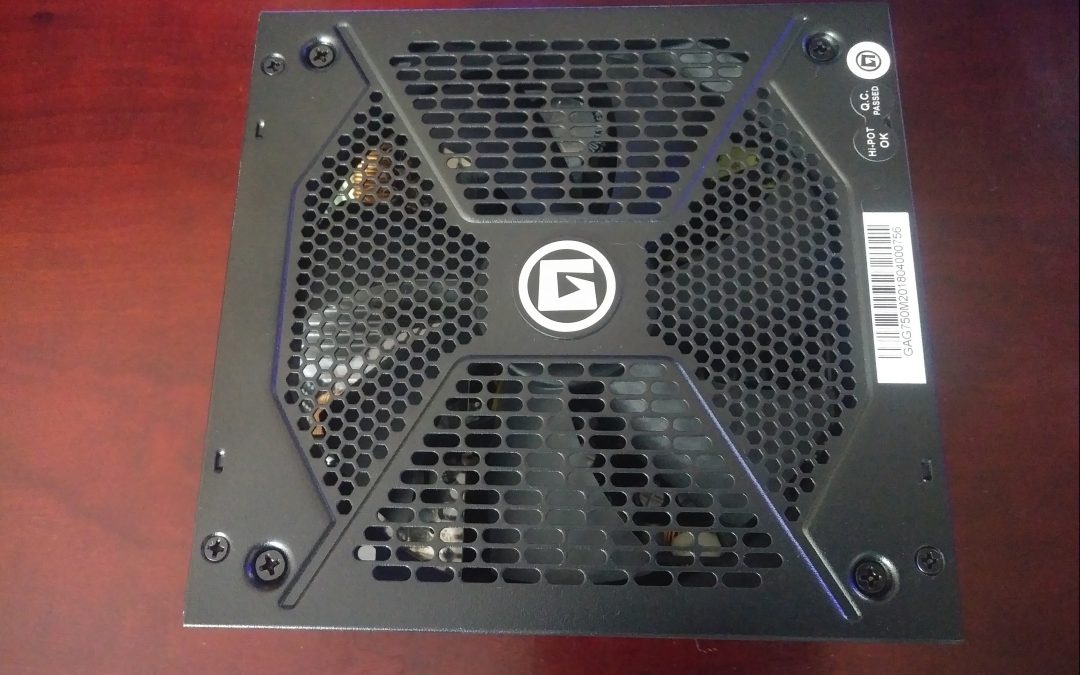 Introduction: Manufacture: Apexgaming Product Page: AG-750M Purchase: $95.24 on Amazon at time of review One of the biggest things you will hear anyone say when handing out PC building advice is do not skimp on the Power Supply and I can wholeheartedly agree with...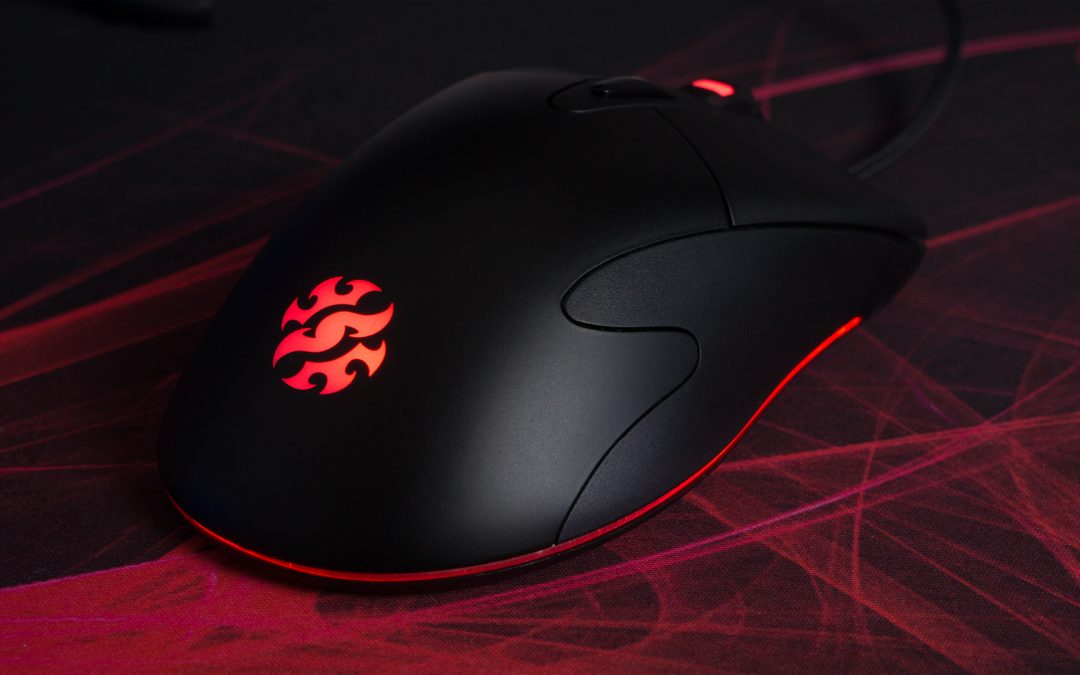 Introduction Adata's XPG peripheral line hasn't been around for as long as some of the other key players in the arena, but that hasn't stopped them from trying to put their stamp on the market. Today, we'll be taking a closer look at one of their budget-friendly mice,...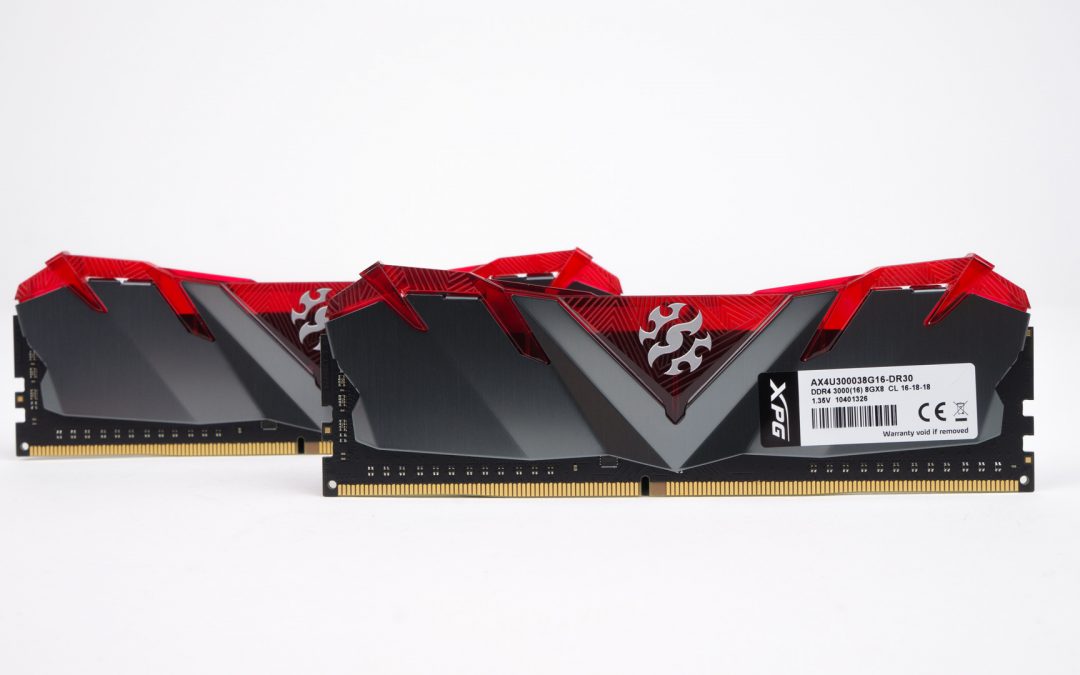 Introduction Manufacturer: Adata XPG Product page: http://www.xpg.com/en/feature/588  Purchase Price: £65 per 8GB stick / £120 for the 16GB kit - Price at time of review Today we will be reviewing the Adata XPG Gammix D30 CL16 3000MHz 2x8GB memory kit for desktop PCs....
When it comes to liquid cooling solutions for the PC enthusiast, Alphacool is among the top contenders for your bucks. The Germany based manufacturer not only provide custom loop gear at affordable pricing and good quality but also carries All-In-One liquid coolers...
Introduction 2019, can't believe it's here and we're already almost done with the first month. Anyways, a new year means new phones and cheaper phones from 2018. Today we'll be taking a look at Xiaomi's Mi 8 from the middle of last year, though in the UK the phone was...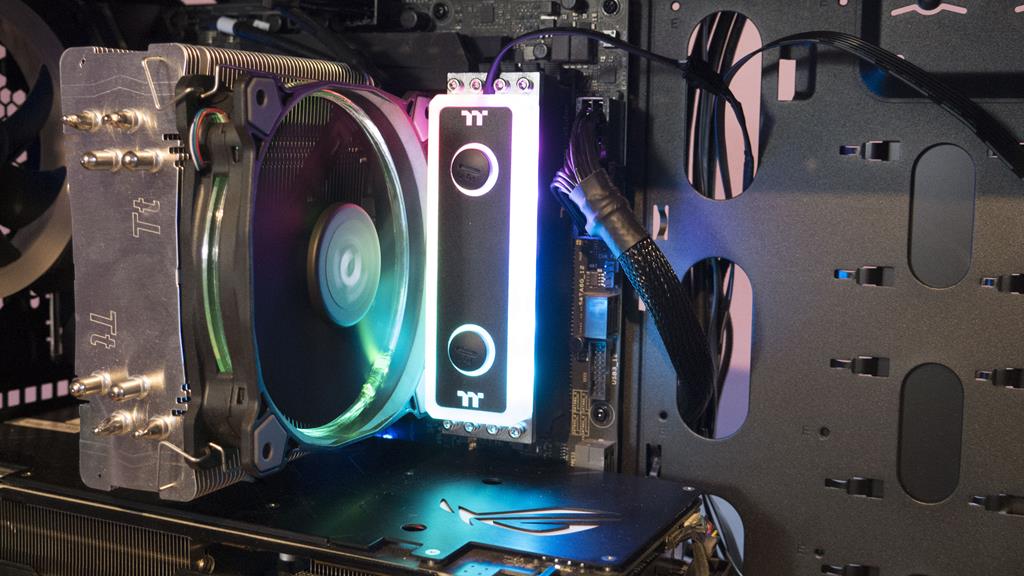 Introduction Manufacturer: Thermaltake  Product: WaterRam RGB Liquid Cooling Memory DDR4 3200MHz 32GB (8GB x 4) Pricing: 16 gig kit with waterblock - £229.99 / 32 gig kit with waterblock :- £399.99 With CES being in full effect, it's that time of year again where we...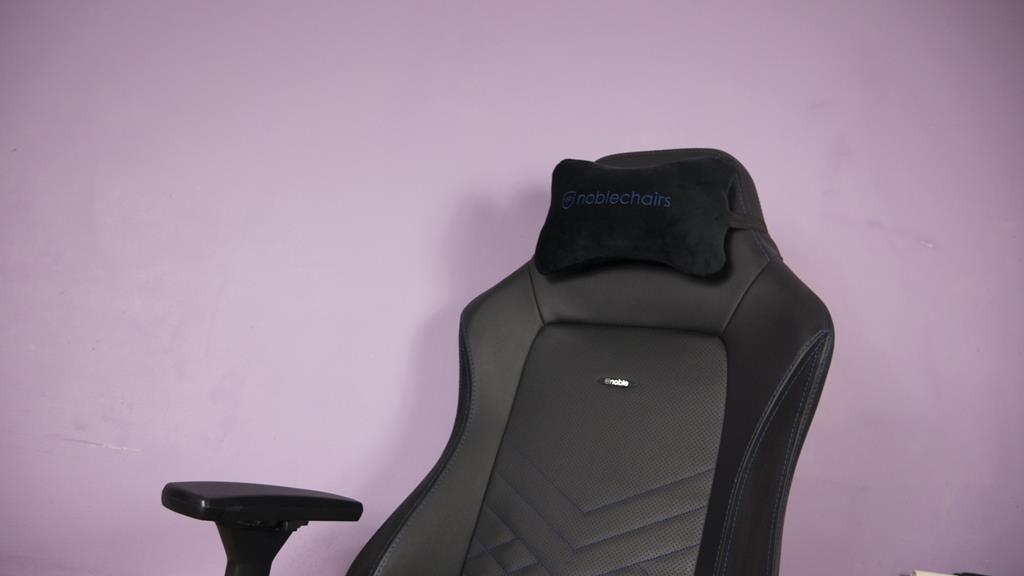 Manufacturer: noblechairs Model: Hero Purchase: £349.99 at the time of the review Today, we will be taking a look at the HERO Gaming Chair from our friends at noblechairs. Previously, we have looked at their EPIC and ICON and were very impressed. The HERO almost looks...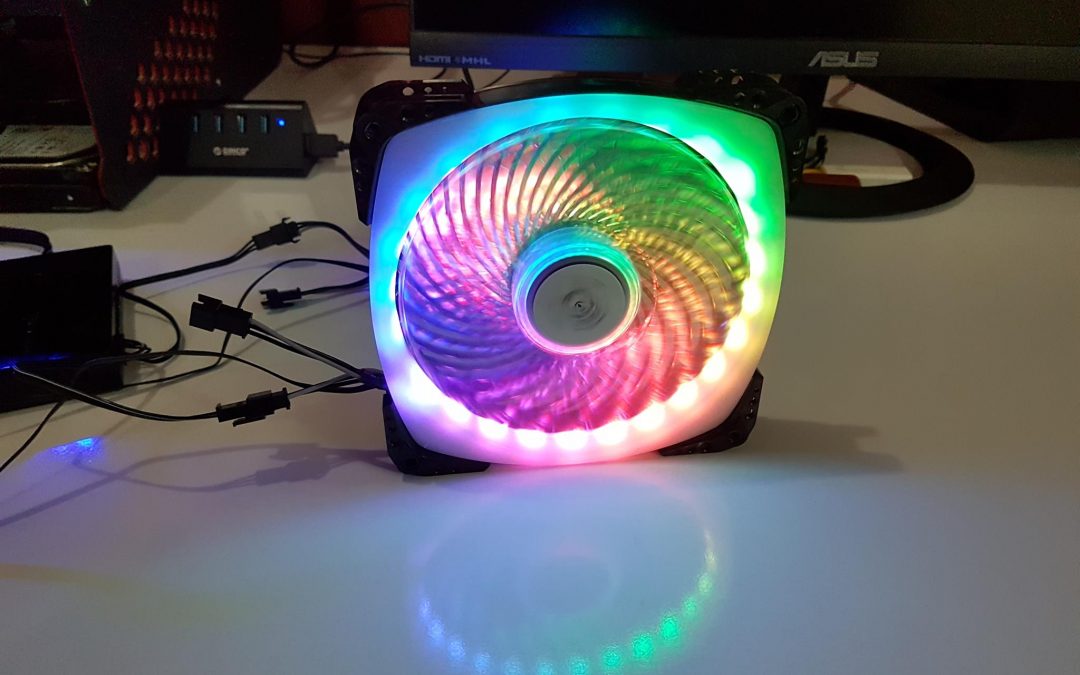 Introduction SilverStone Technology was founded in 2003 on the principle of recognition that merely having innovative expertise within the industry is not enough. Their objective is to ensure that their expertise is delivered to all products with consistency, in...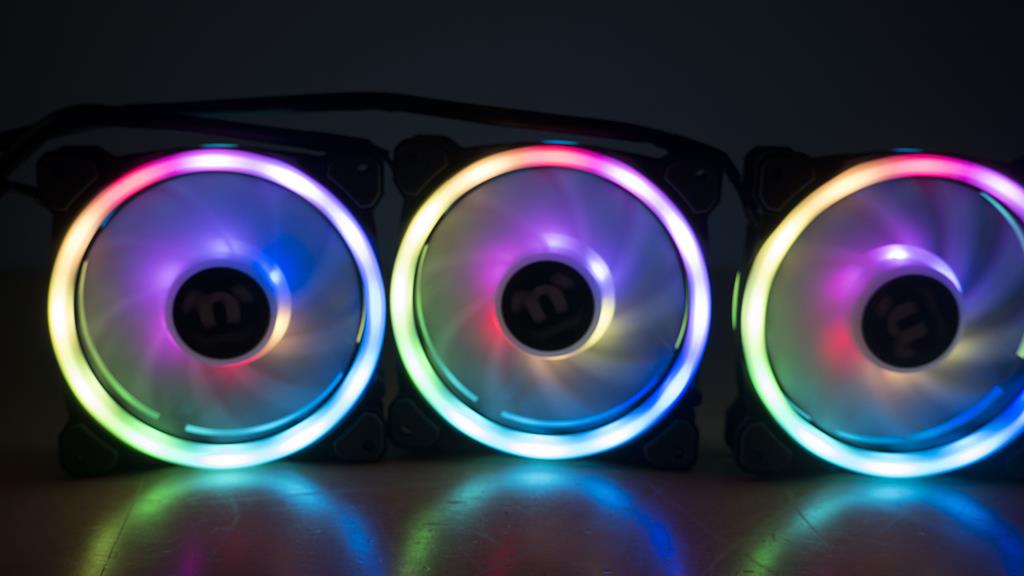 Introduction Manufacturer: Thermaltake Product Page: Riing Trio 12 Radiator Fan Purchase: £121.49 At the time of review A good fan can go a long way when it comes to a PC build. But what makes a good fan? Is it price, performance, size or maybe RGB? What about a...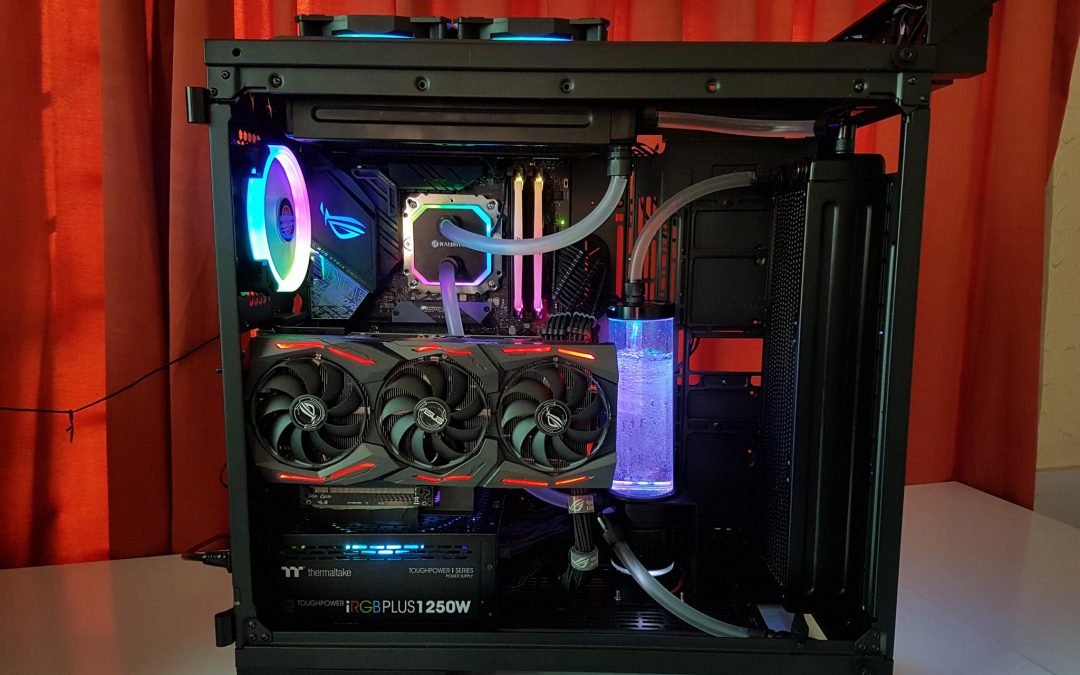 Raijintek was established in 2013 and within this short time, the company has made its way to earn themselves a good reputation in the market. Their aim is to design high-end products for lifestyle, computer, and day-to-day usage. Their products are designed in...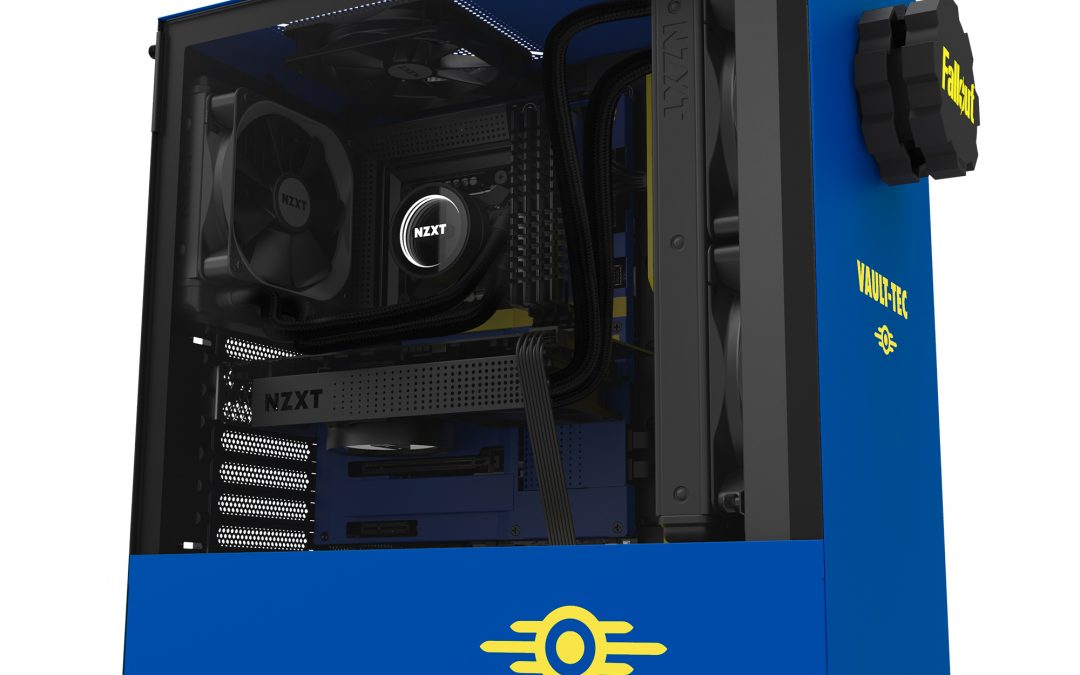 NZXT Releases H500 Vault Boy from its Shelter Revolutionizing PC Cases for an Uncertain Future with CRFT 04 NZXT has teamed up with Fallout this time bringing in some neat new features for any Vault Dweller out there. If scrounging through the wastelands in any of the...
Alphacool is an internationally renowned company in the field of water cooling solutions for industrial and end customers. It is constantly developing, innovating and improving products to ensure that cooling is done efficiently whilst still looking aesthetically...
Amsterdam, 16 April 2019 – MMD, the leading display specialist and brand license partner for Philips monitors, announces the launch of the Philips 222B9T 22" LCD monitor with SmoothTouch. Equipped with projective capacitive 10-point touch technology, stylus, IP54 dust...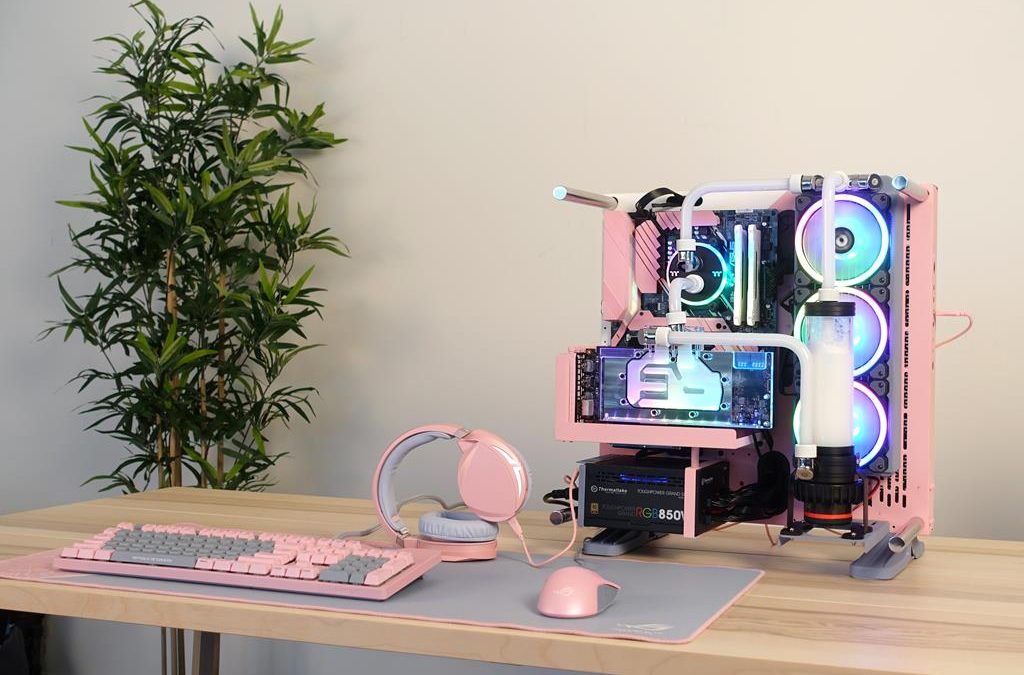 KEY POINTS First UK showing for new products including the ROG Matrix GeForce RTX 2080Ti, ROG Strix Helios, ROG PNK LTD series and much more Brand new ROG BUS for 2019 featuring a custom watercooled PNK LTD build by ROG and ThermalTake. First showing for new ProArt...
KEY POINTS Three 4mm, smoked tempered-glass panels, refined brushed-aluminum frame and integrated front panel Aura Sync RGB lighting Innovative multifunction cover with integrated GPU braces, two-piece PSU shroud and translucent rear cover offer effortless cable...
Amsterdam, 9 April 2019 – "Design by Studio F. A. Porsche" is synonymous with sophisticated, refined product design throughout the world. Display specialist AOC has the pleasure to announce two new displays designed by the world-renowned design agency Studio F. A....
21.03.2019, Oststeinbek (Germany) – Japanese cooling expert Scythe presents two special editions of its CPU Cooler models Kotetsu Mark II and Choten as part of the ASUS™ TUF Gaming Alliance series. Both products bundle their unique advantages with the fancy design of...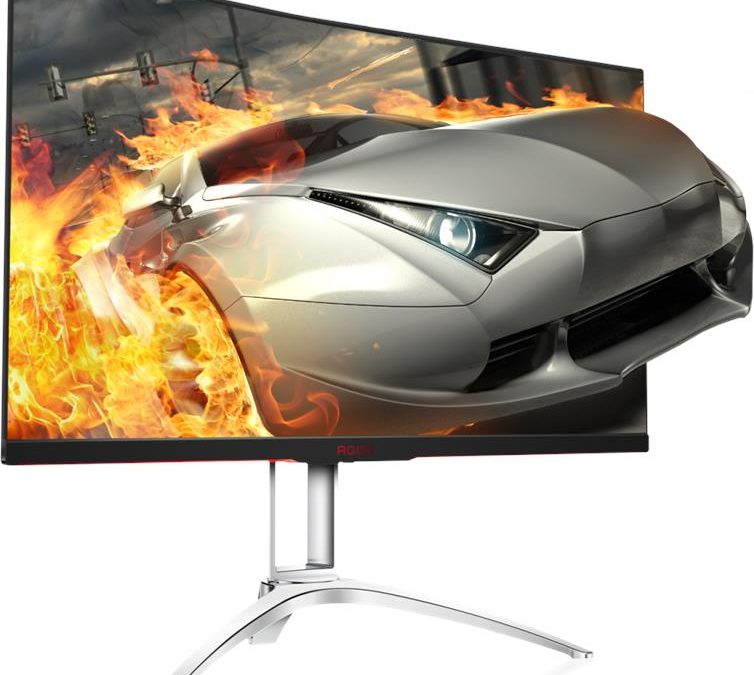 Amsterdam, 28 March 2019 – Display specialist AOC announces the AOC AGON AG272FCX6, an upgrade to its 68.6 cm (27") curved Full HD gaming monitor AG272FCX. The newer AG272FCX6 has been revamped with a 165 Hz refresh rate instead of the 144 Hz of its predecessor and...
The easiest way for gamers to get into PC gaming and streaming NZXT has announced its latest entry into its pre-build lineup and this time it is for streamers! These systems come tuned and ready for streaming with some of the extra goodies to help get you set up. The...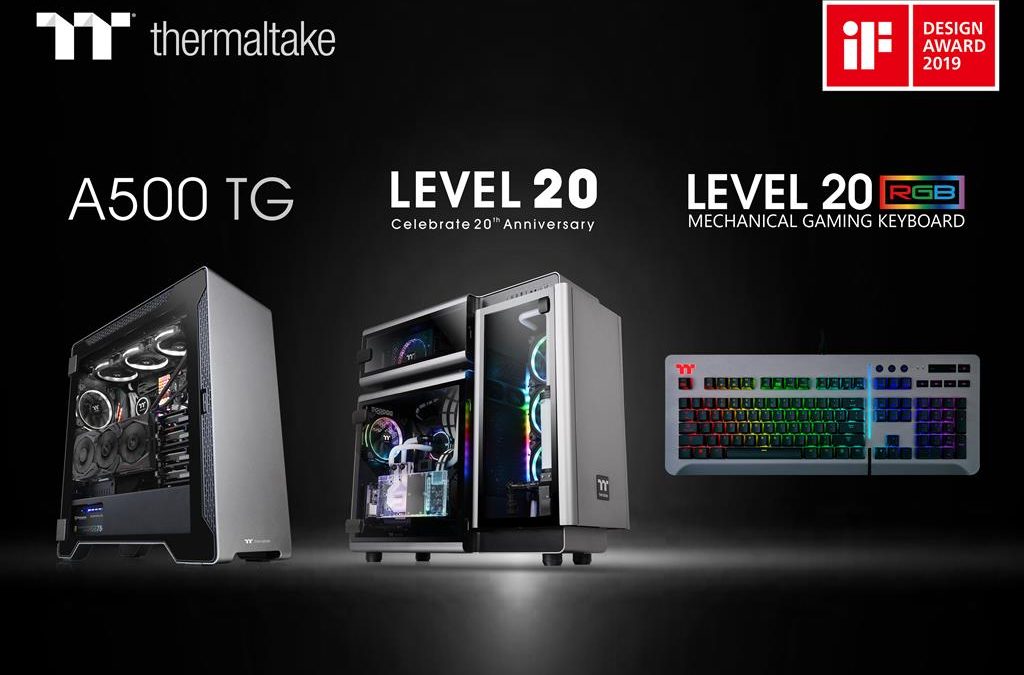 Thermaltake wins the "2019 iF Product Design Award" 7th Victory for Thermaltake‧Design & Innovation Excellence  Level 20 Tempered Glass Edition Full Tower Chassis A500 Aluminum Tempered Glass Edition Mid Tower Chassis Level 20 RGB Mechanical Gaming Keyboard  ...
Mid March 2019 NZXT, a leading developer of software driven hardware solutions for PC gaming announced the HUE 2 Ambient RGB Lighting Kit V2 which is powered by their CAM Software Suite. The updated version of the HUE 2 RGB Ambient Kit brings improvements that make...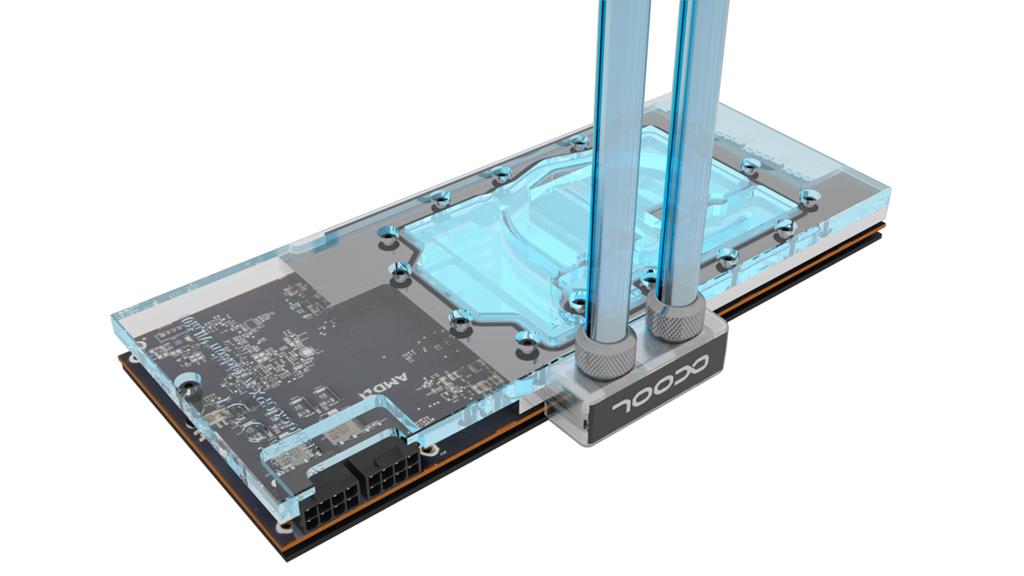 THE DREAM OF ADDRESSABLE DIGITAL RGB Highlights: - addressable Digital-RGB-LEDs - Backplate included - changeable terminal - full cover cooler - patented screw plugs which are flush with the cooler The Eisblock GPX Plexi Light cooler comes from Alphacool's high-end...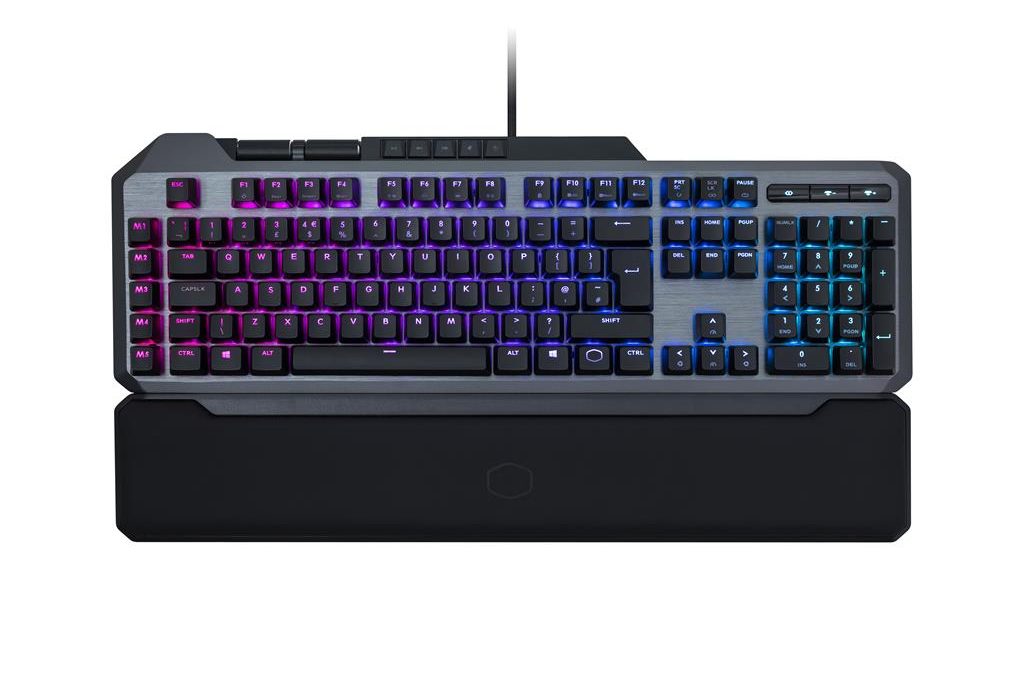 Cooler Master, a global leader in designing and manufacturing innovative gaming peripherals and computer components, today announces the release of its new analog mechanical gaming keyboard, the MK850. "The MK850 is the world's first mechanical keyboard, using Cherry...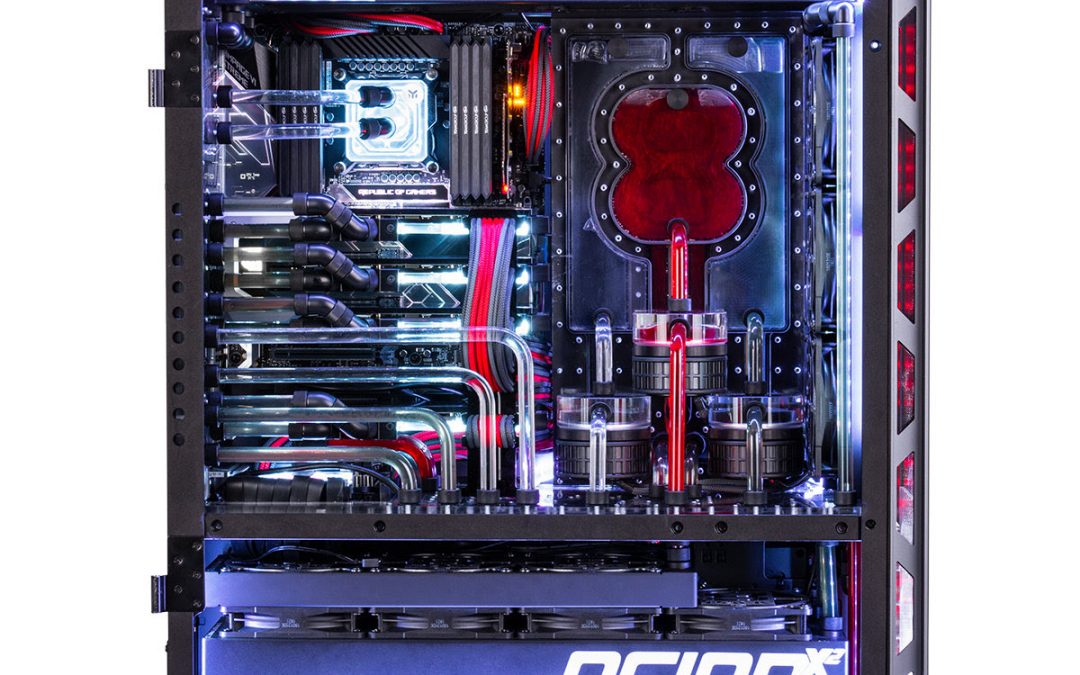 The World's Most Powerful Dual System Computer, Featuring a Triple Stack of NVIDIA's Flagship TITAN RTX Graphics Cards and Three Custom Acrylic Water-cooling Loops. A pioneer in innovation, system customisation and world-record breaking Overclocks. 8Pack has been...
21.02.2019 – Warsaw, Poland – Introducing the latest addition to the Armis lineup, Armis AR5X TG RGB, the most refined mid-tower chassis from SilentiumPC. This top-of-the-line variant of AR5 series provides unparalleled balance of perfect external size and design,...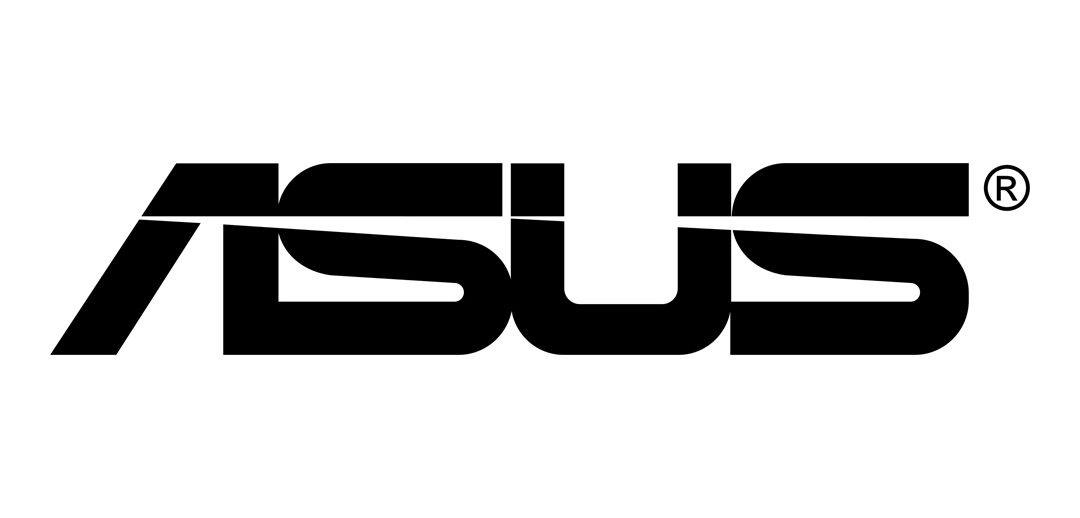 KEY POINTS  ROG Strix GeForce® GTX 1660 Ti doesn't compromise on customisation or performance  ASUS TUF Gaming GeForce® GTX 1660 Ti leads in durability with a myriad of tough features  ASUS Dual GeForce® GTX 1660 Ti rocks two fans with IP5X dust resistance  ASUS...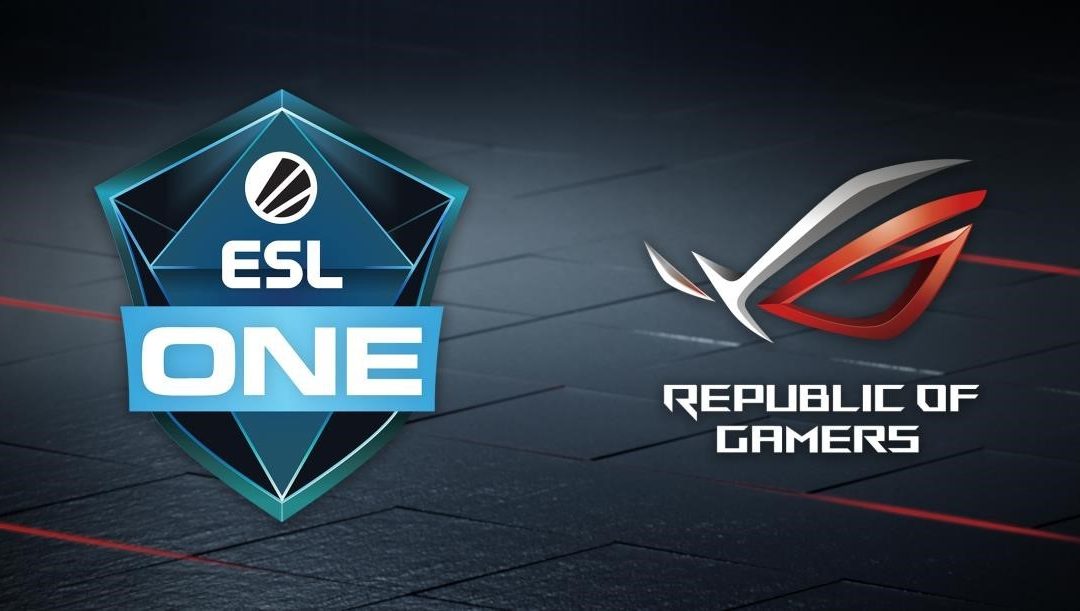 KEY POINTS    ROG will be the official PC and monitor provider for ESL One events providing the best gaming gear to the contestants ROG and ESL partnership will kick off at first ESL One event taking place in Katowice, Poland and then continuing on to a global circuit...