Introduction
ASUS has been kind enough to send us in one of their ROG GLADIUS III Gaming Mice for review. ASUS has been doing peripherals for a good few years now and I must say, they still have some of my favourite peripherals ever. Over 4-years ago, I reviewed their ROG CLAYMORE Mechanical Keyboard and absolutely loved it, so much so that I am considering purchasing the newer version for my new office setup! Quality over quantity is always best and the ROG branding always brings quality to whatever products it touches!
The ROG GLADIUS III is a wired gaming mouse, though it does also come in a wireless version. It comes with a ridiculous 19,000 DPI tuned to 26,000, RGB lightning and ASUS' own ROG Micro Switches. The switches are also hot-swappable if you want to change them out for the included OMRON switch the GLADIUS III also comes with. This mouse has a lot going on and should be great for any gamer that doesn't need a load of extra buttons.
Specifications
Resolution
19,000 dpi optical sensor (ROG tuned up to 26,000 dpi)
Button
6 programmable buttons & scroll wheel + 1 profile button
Dimensions
L 123mm x W 68mm x H 44mm
Contents
1 x ROG Gladius III, 2 x micro switches, 1 x ROG switch tweezer, 1 x ROG sticker, 4 x mouse feet, 1 x QSG, 1 x warranty booklet
Packaging and Accessories
If the packaging doesn't scream ROG, I don't know what will! The box has a mostly black background with a bit of red trim on the bottom. We also have a nice ROG logo up in the top left corner just in case you are unfamiliar with their products.
On to the back of the box and we have some detailed information on what we can expect from the ROG GLADIUS III. Info about the RGB and switches can be found here as well as some of the more detailed specs of the mouse.
Inside the box, alongside all the usual paperwork we have four ROG feet, switch tweezers and two additional micro switches. These accessories are great to see as will allow you to keep your GLADIUS III in better shape for longer, meaning more game time and killing your enemies!
Closer Look
The mouse itself looks rather simple but in a good way! It's not overly flashy but does look quite nice. While there is some RGB, it's not overly in your face and only seen from the small ROG logo and mouse wheel on the top. There is a 3rd area of RGB but we will look at that in just a few!
The ROG GLADIUS III had a very sleek look to it and will be a nice stealthy addition to your PC gaming arsenal. This mouse is more so designed for its technical features and it shows thanks to its sleek ambidextrous design. The ROG GLADIUS III features ASUS' exclusive Push-Fit Switch Socket II which will let you remove the switches for the mouse buttons more easily than ever!
On the side of the mouse, we have a pair of buttons. The right-hander in me always wonders if it is uncomfortable for those left-handers to use these buttons as they are only on this side of the mouse. Being an ambidextrous mouse, I try to use my left hand and find it hard to hit the buttons. However, I find it hard to do almost anything other than hold a beer with my left hand so it could just be me.
This is where things get fun! The GLADIUS III features a fine-tuned 19,000 dpi sensor which allows it to operate at 26,000 dpi. This is the first time I have seen something like this and it is quite handy! I don't have a lot of desk space so the higher dpi allows me to move the mouse a bit further across my screens without the need for more desk space. The GLADIUS III also comes with Omni mouse feet which are rounded to allow for the smoothest drag possible across your gaming surface!
ROG GLADIUS III RGB
As mentioned there are three LED zones if you will on the ROG GLADIUS III. You have the mouse wheel, ROG logo and the ROG markings on the side of the mouse all of which can be controlled with the ARMOURY CRATE software.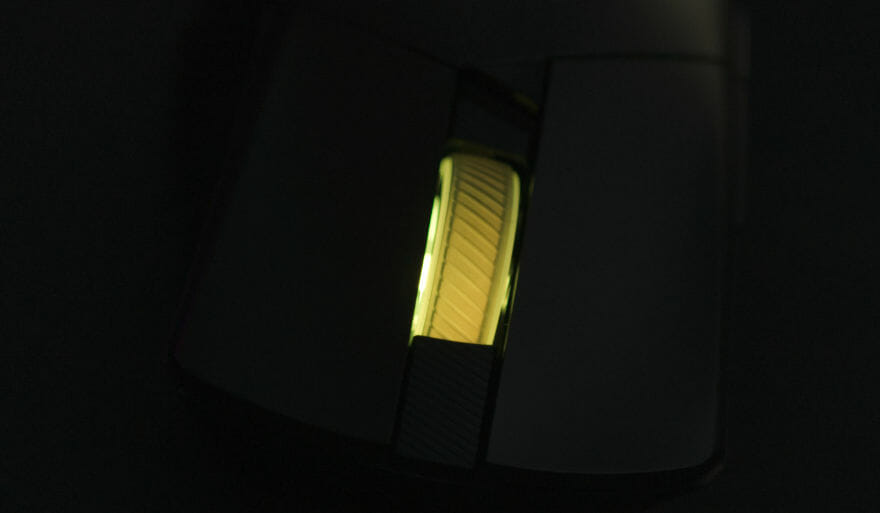 Final Words
Value
The wired version comes in at £79.98 (Amazon UK) or $92.61 (Amazon US) while the wireless version comes in at £79.99 (Amazon UK) or $119.99 (Amazon US) at the time of publishing this review. Of course, these prices are representative of all the performance the GLADIUS III has to offer! You will even notice that in the UK the prices are near identical and this is because the wireless version currently has £20 off, making it even better value for the money! If you have never spent money on a proper gaming mouse, there is no better time to do so. While it may seem like a lot upfront, you are getting a lot of mouse for your money and it will no doubt last you years to come!
Performance and Design
As with any ROG product, we expect a certain level of attention to detail and quality and ASUS have not let us down! Everything down to the rubber feet on the GLADIUS III has been meticulously planned out to offer the best user experience possible. ASUS has gone with a fine-tuned 19,000 dpi optical sensor that can actually operate at 26,000 which is kind of crazy if you think about it. To help make things even better, ASUS has also included a push-fit design for the mechanical switches so you can easily change them, allowing you to further customize the GLADIUS III to your needs as a gamer! As we saw in the accessories pack, ASUS has included a couple of extra switches which are different from the ones that come installed in the mouse so make sure to give them a try and see which is best for you.  There is a zero-gap between the mouse button and switch to ensure that when you hit the button, the press is registered instantly giving you even more advantage over your enemies in your favourite games.
There really are just so many things we could mention on this mouse and while we try not to forget some, we likely did as it is just chock-full of features. The GLADIUS III also comes with a rog paracord wire, rounded mouse feet, 5 profile memory and has customizable RGB lighting. Once more, ASUS has outdone themselves and while we have looked at the wired version, it does also come in a wireless version for those that prefer a bit less clutter on their desks. The simplistic yet sleek design is a favourite of mine and the subtle hints of RGB are just enough to have some lighting to your setup without overdoing it.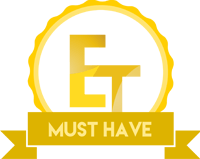 Many thanks to ASUS for sending in a sample of their ROG GLADIUS III Gaming Mouse for this review!