The technique of employing technology to create images that may make animated situations is known as 3D animation. Animation in 3D is more beneficial than animation in 2D. Even though all 2D animation consists of sketches, 3D animation studios will produce realistic objects that seem to be significant to a spectator. A 3D animation is a tool that businesses may use for marketing, communication, and advertising.
3D Animation's Benefits
A three-dimensional digital picture may be visualized using the graphic method known as 3D animation. This method offers the following notable advantages:
Streamlined And Quick Communication
No other communication medium can give a basic perspective of how the product, business, or service appears from the inside and the outside as a 3D animation production company can. Also, it is a far quicker approach to get people's attention and enable them to understand precisely what is being said.
Animated And Thorough Pictures
The seamless and in-depth presentation of movement is made possible by contemporary 3D animation technology. These animations are thus well suited for dynamic animations that need great quality. A 3D animation has motions that seem to be very lifelike. Moving shadows and various color tones are only two examples of the subtle elements that 3D animation can provide to create the impression of a genuine viewpoint. There are many alternatives in 3D. Whatever ludicrous concept you have, 3D can make it a reality.
Assistance In The Design Of Goods And Services
The businessman will also be able to see the product in its final form before it is manufactured thanks to 3D modeling. This reduces the need for numerous efforts to conceptualize and illustrate what you want and helps create the finest product or service design. Among the many industries where 3D animation is often employed are architecture and interior design.
3D Animations Draw Interest
In addition to having a high aesthetic appeal, 3D animations include realistic and dynamic rendering. They have been shown to grab more attention than comparable 2D animations. They also keep the audience's attention longer. This might be a huge benefit, particularly if you want to employ 3D animations for marketing. You can ensure that your videos stand out and that the audience fully understands the information by employing 3D animations.
Both Time And Money Is Saved
Traditional, pricey advertisements need a lot of time to prepare. The simplicity of 3D animation is shown by its speed and lower cost. Demonstrating any service or product becomes a rapid procedure due to the briefness of the. The price of using the animation provided by your organization is much more than the price of purchasing 3D animation.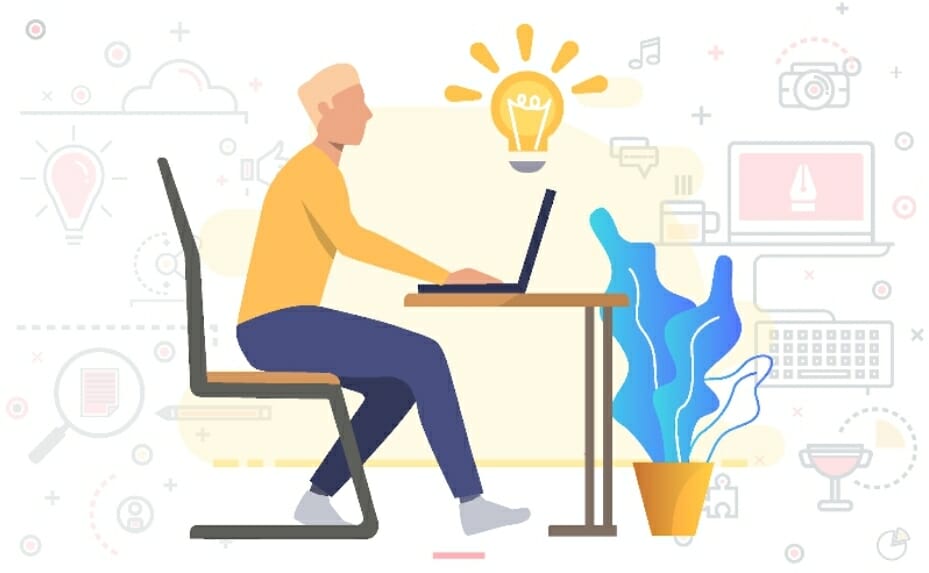 Problems with 3D Animation
The creation of 3D animations is a multi-step process that starts with idea development and storyboarding and continues through modeling, texturing, rigging, animation, and rendering. While the finished product might be magnificent, developing 3D animation involves several difficulties. Here are a few examples:
Technical Ability
Technical expertise in 3D modeling, texturing, rigging, animation, and rendering is needed to create 3D animation. It may take years of training and experience to master these abilities.
Time-Consuming
The process of creating 3D animation takes a long time and demands patience and careful attention to detail. It might take months or even years to produce a high-quality animation, depending on the size and complexity of the project.
Cost
Costly gear and software are needed for 3D animation, as well as qualified personnel to run them. A lot of small enterprises and individuals find 3D animation to be too expensive.
Realism
Realistic 3D animation is challenging to produce. To produce realistic animations, animators must pay great attention to aspects like lighting, texturing, and movement.
Creativity
With 3D animation, technical skill is crucial, but creativity is as crucial. To make cartoons stand out from the competition, animators must be able to generate original and interesting concepts.
Collaboration
A group of experts, including animators, modelers, and sound designers, often collaborate to create 3D animation. There might be difficulties in coordinating and working with other team members.
Conclusion
One of the fastest-growing businesses is 3D animation, which is used in a variety of areas, including education. Nowadays, several platforms provide online education with enhanced visualization effects for easier comprehension. A wide range of sectors, including education, entertainment, advertising, creative arts, gaming, architecture, engineering, and marketing, is using 3D animation.