For those of us who have only ever heard of trading and the stock market, it seems quite intimidating and something that we hesitate to come close to. However, with the shifts that are taking place in the world economy and the way of life in general, it never hurts to turn over a new page and learn something new that can be fiscally beneficial. 
The stock market is a fast-paced, volatile place. If you're looking to get in on the action but don't know where to start, this post will help get you started with everything you need to know about online trading. We'll cover what an online trader does, how it's done, and the advantages of doing so.
Where to Start?
The first thing you should do is set up an online trading account. This will give you access to the stock market and allow you to observe the trend and begin making trades with real money. There are many companies that provide this service for free or at a very low cost. You can also trade through a discount broker. These brokers can be a better choice for new traders because they have lower commissions and fees.
What Is Online Trading?
Now that you've set up an account, let's talk about what it is exactly that online trading entails and how to get started with this process. You'll need to decide on a broker and the type of account you want to open. Several factors go into this decision, such as what types of securities you intend to trade and how much money you have. After deciding on your broker and trading platform, it will be time for step two: research!
You'll want to research the types of securities that you're interested in trading. This involves reading up on company information, market trends, and news about your particular sector or industry. It's also good practice to spend some time getting familiar with how the stock market works before diving right into trading.
How Online Trading Works
Now it's finally time to start trading.
You need to download a trading platform specific to your broker. This is where you'll place all of your trades, so it's very important that this platform works well for you and meets the demands of what you need as a trader. Beginners have found platforms like Thinkorswim to be very easy to navigate and helpful in their journey to becoming successful traders. To begin with, download the thinkorswim installer or any other platform of your choice and follow the on-screen instructions. Once you're familiar with your trading platform, it's time for step three: execute!
This is where the rubber meets the road. Now that you've done your research, it's time to buy or sell the securities of the companies you are interested in. These can be anything from stocks, options, commodities, and even ETFs. Make sure to read each transaction before placing it so there won't be any mistakes along the way.
The next step is to place your order by entering the price you'd like to pay for a particular security or commodity. You'll also have the option of setting up automatic trades that will help streamline this process if desired. It's important to note that minimum deposits are required for some trading accounts, so be sure to check with your broker about these requirements.
It is important to do your own research before investing in anything. There are plenty of resources available online, so take advantage of them!
Practice with Virtual Accounts
If you don't have enough money to open a trading account, or are nervous about losing real funds before you get the hang of things, try opening an online trading demo account first. With this type of account, there is no risk of losing your money since everything is virtual.
This will allow you to learn and practice your skills without the pressure of losing money. After some time under your belt with a demo trading account,  online trading will likely become second nature for you!
Creating a demo account is very easy and can typically be done in a matter of minutes. As soon as registration is completed, you'll have access to everything your trading platform has to offer – from placing trades to researching companies and markets.
Several brokers provide free demo accounts, so take advantage of this great resource if you're just getting started! It's a good idea to practice as much as possible before investing real money.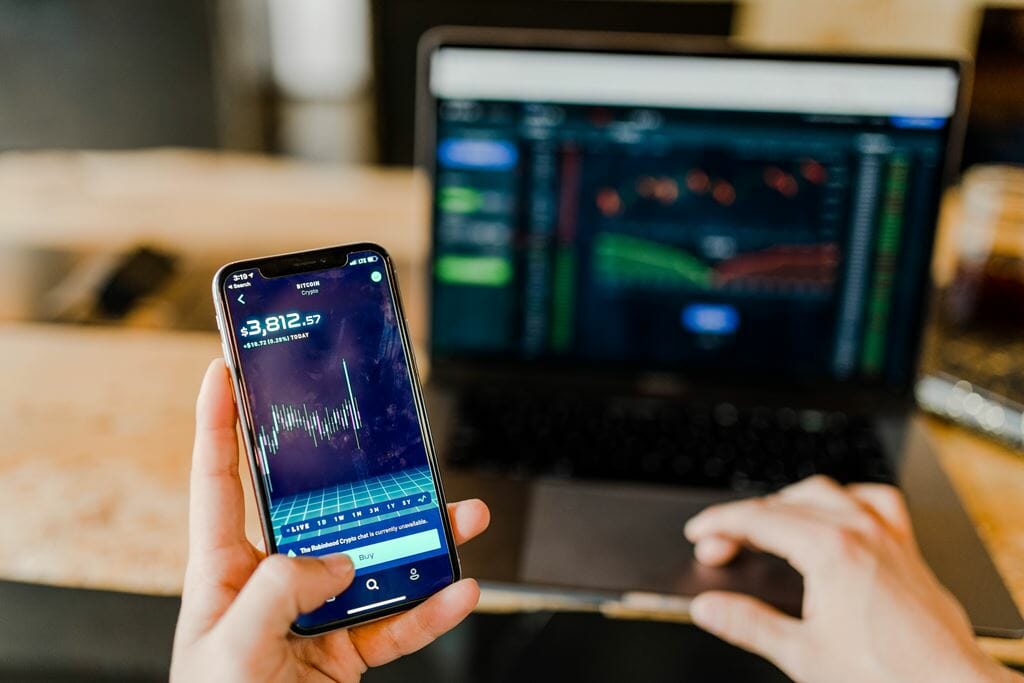 No matter how much experience you have with investing in general or stock market trends, remember that everyone has to learn somewhere. Some learn by making mistakes and others learn from other people's experiences, so you should do the same. When trading online, it's important to stay on top of your game and always be aware of what is going on in your account as well as the markets at large. Using a demo trading account will help you learn how everything works without any risk, so it's a great idea to practice as much as you can before trading with real money.
Just like any other type of investing, there are risks involved when trading online. By staying on top of your game and making sure that you understand how everything works, though, the odds will be in your favor!