EK®, the leading computer cooling solutions provider, is launching a new set of 10 EK-Quantum Torque Plugs. This 10-set piece comes with just as many special ABS black covers in form of an EK logo.
EK-Quantum Torque Plug w/Cover 10-Pack – Black
EK has developed brand new covers that go over the EK-Quantum Torque Plugs. They come in a pack of 10 of both the plugs and covers. Ideal for when you don't want G1/4″ plugs to be seen. These covers are in the shape of the EK logo, provide a stylish look, and are easy to align in any direction so that the EK logo is showing in the proper orientation. The plugs are sealed with quality rubber O-rings.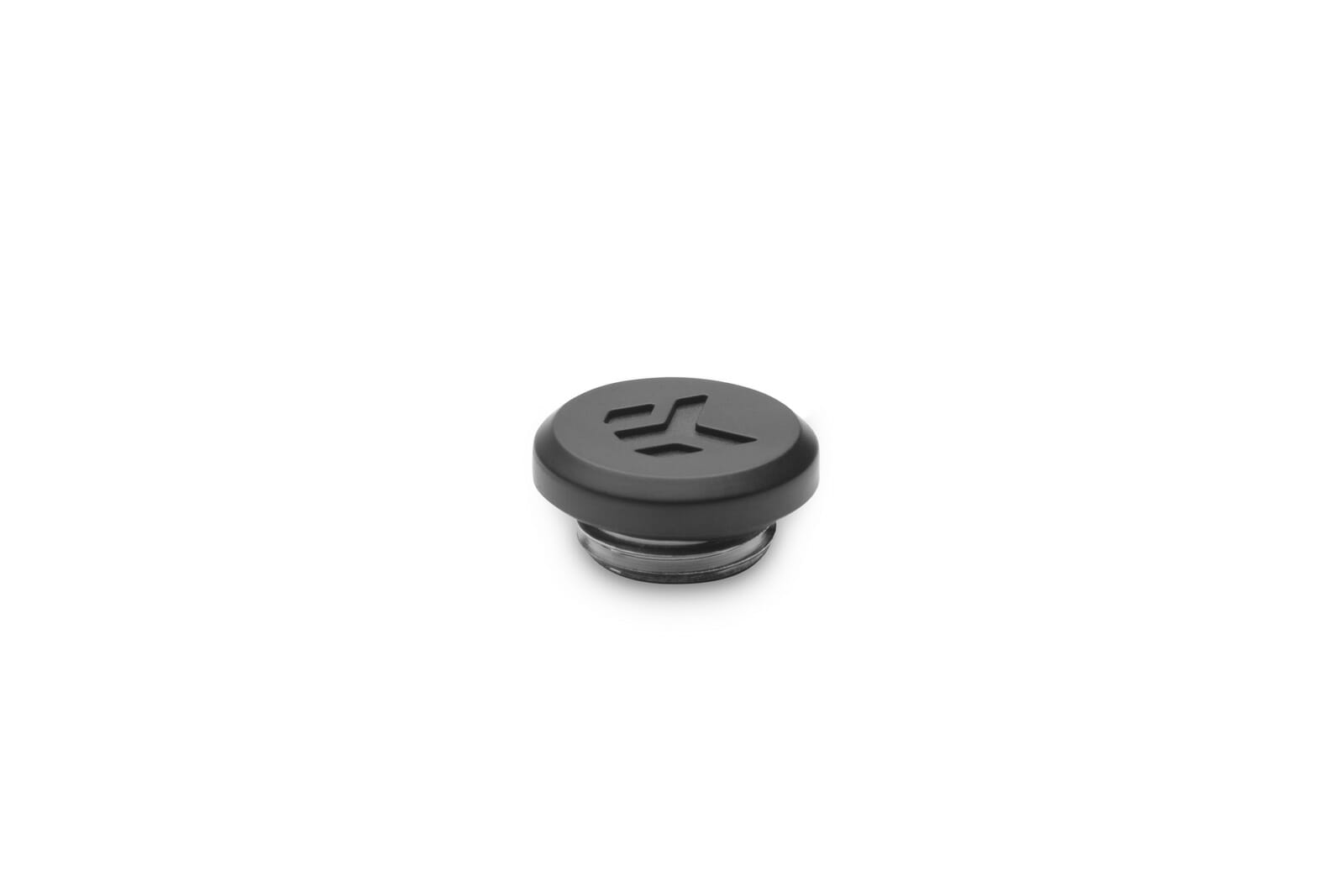 The plugs are CNC-machined out of nickel-plated brass, with a hex key head for easier operation. The covers are made of black ABS plastic.
Availability and Pricing
The EK-Quantum Torque Plug w/Cover 10-pack is made in Slovenia, Europe, and available for order through the EK Webshop and Partner Reseller Network.
EK-Quantum Torque Plug w/Cover 10-Pack – Black : EUR 14.90 [End User Price]