Noctua has finally presented its long-awaited NA-VC1 24V DC to 12V DC step-down voltage converter that allows running standard 12V fans in 24V environments such as 3D printers or industrial and automotive applications. With a maximum operating temperature of up to 60°C, integrated protection against short-circuits, reverse polarity, overcurrent, and overheating, the NA-VC1 is as bulletproof as a voltage converter can be. At the same time, its neat, ultra-compact, and lightweight design makes it easy to integrate into virtually any environment.
"Customers have been using our 12V fans in 24V environments such as 3D printers for a long time, but often had to resort to cheap, poor quality step-down converters in order to do so", explains Roland Mossig (Noctua CEO). "As these cheap converters can pose a serious safety hazard, we have created our NA-VC1: A compact, safe and dependable solution for running 12V fans in 24V environments."
Many 3D printers are 24V-based (e.g. Creality Ender 3 and CR-10, Anycubic Mega, etc.) and use 40 or 60mm fans for cooling the hot-end or the printed part. The NA-VC1 makes it possible to use standard 12V fans such as the NF-A4x10 PWM, NF-A4x20 PWM or NF-A6x25 PWM in order to achieve quiet, efficient cooling on such printers.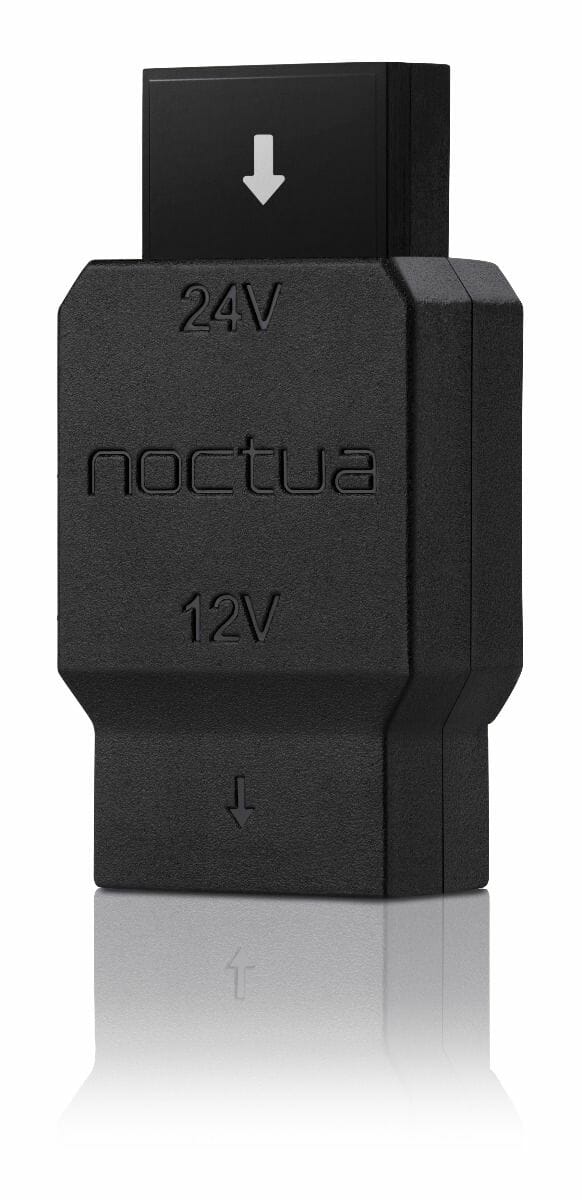 The NA-VC1 is barely larger than a standard 4-pin fan connector (31x16x8.5mm) and weighs only 6g. As a result, it can simply be interconnected between the fan cable and the power source, with no need for extra fixation in most applications.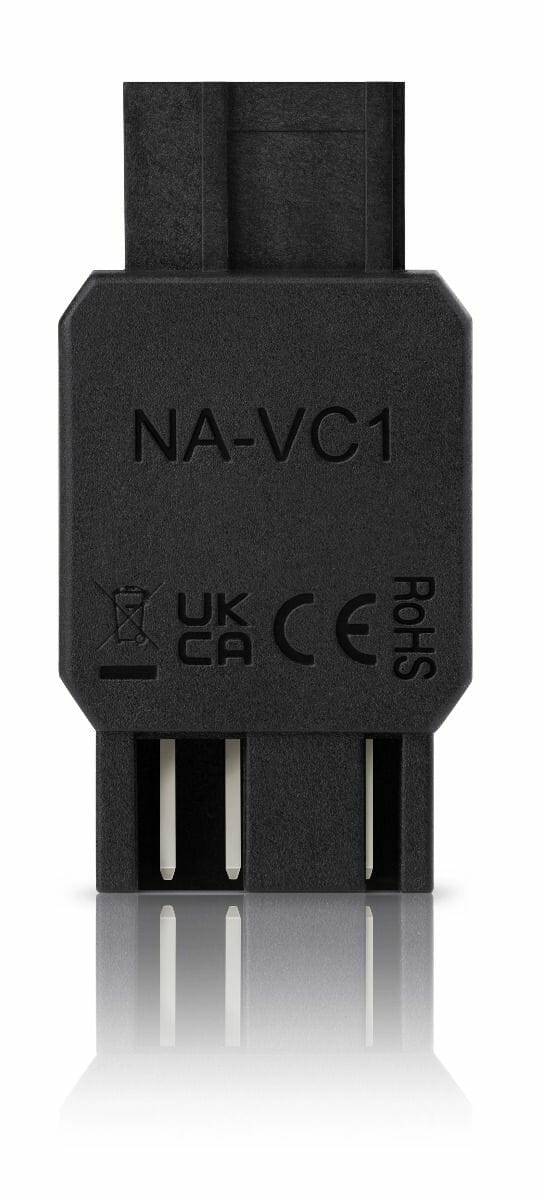 Supporting a total output power of 9W, the NA-VC1 is fit to run single fans with high power draw or multiple lower power fans that are connected to the device using optional splitter cables (NA-SYC1 or NA-SYC2) or fan hubs like the NA-FH1.
Designed to operate in challenging environments, the NA-VC1 is internally protected against short-circuits, reverse polarity, overcurrent, and overheating by a resettable fuse. It will shut down automatically for protection and can be reset by disconnecting it from the power source in a safe operating temperature (<60°C). Unlike many cheap voltage converters, the NA-VC1 has been carefully tested for product safety and EMC compliance. Carrying CE, UKCA and UL certifications and meeting all applicable standards (EN 62368-1, EN 55035 and EN 55032), it is a safe, quality device through and through.
Links
Photos and details
Specifications
Suggested retail price
The manufacturer's suggested retail price is EUR/USD 24.90.
Availability
The NA-VC1 is available as of today via Noctua's official Amazon stores:
Other sales partners will receive stock shortly.