Technological advancements have transformed the online gambling and gaming industry into a better version that we see today. This industry has gone through numerous changes, which made it more accessible to gamblers worldwide. 
Land-based casino games are still a thing, but people mostly prefer online forms of gambling. This popularity has motivated developers to come up with more engaging online games. 
But what are some new technological trends that have transformed the online gambling industry? Scroll down to know. 
#1 Artificial Intelligence
One of the biggest technological advancements in the gambling business is AI. The presence of artificial intelligence has successfully boosted online casino users' experience. 
Developers have used artificial intelligence to allow computers to make decisions and respond on behalf of players' actions. This feature has helped online casinos to offer a better customer experience by making the game as real as possible. 
In addition, artificial intelligence is also used as an AI assistant integrated into online casino platforms. The role of an AI assistant is to recommend some new casino games to players. 
In addition, the assistant advises players after accessing their progress and tells them about the best tournaments or offers. The AI assistant can also become the player's friend throughout the casino games. 
Furthermore, AI is known to prevent fraudulent activities by tracking players' eligibility in online and land-based casinos. Using sensors, artificial intelligence technology can detect someone even after they change their appearance. After detection, AI quickly informs the operators. 
#2 Virtual Reality 
Besides artificial intelligence, the online gambling and gaming industry also has virtual reality (VR) technology. It offers a hybrid casino experience to the players. Hybrid games have a blend of land-based and online casino games. 
For instance, online casino games have live dealers that maintain the thrills of games. It is done to offer a gaming experience that is as close to land-based casinos as possible. Online casino game enthusiasts seem to like the idea of hybrid games. 
Along with virtual reality (VR), online casino games have also incorporated augmented reality for better player engagement. This feature makes it possible for online casino players to be in the same room as other players they are playing against. 
#3 Big Data 
Big data is an important technological advancement that cannot go unnoticed. It has been a technological breakthrough in recent years as it has the ability to collect massive amounts of data. 
In addition, it evaluates and digs out essential offers for different organizations. Big data helps in getting necessary information about user behavior. This information helps offer customized interactions to players so they have different experiences. 
As every player has different talents, they prefer certain types of games. So, it makes sense to know and utilize information about user behavior to create better relationships with them. 
Big data also helps online casinos track game activities and discover games that players like the most. 
#4 Advanced Cyber Security 
In recent years, cyber-attacks have increased a lot. Security threats due to cyber attacks have become one major area of concern in online casinos. As a result, players don't wish to deposit money into their gaming accounts or share their personal information. 
Fortunately, new cyber security systems in the online casino gaming world has increased. The gambling and gaming industry uses powerful tools to combat hackers. 
Plus, they go out of their way to get the right tools and protocols to maintain security across gambling platforms. 
#5 Cloud Gaming Technology 
Online casino games have also adapted new cloud gaming technologies so players can easily access virtual machines in the cloud. As this gaming technology platform is cloud-based, you can enjoy any game.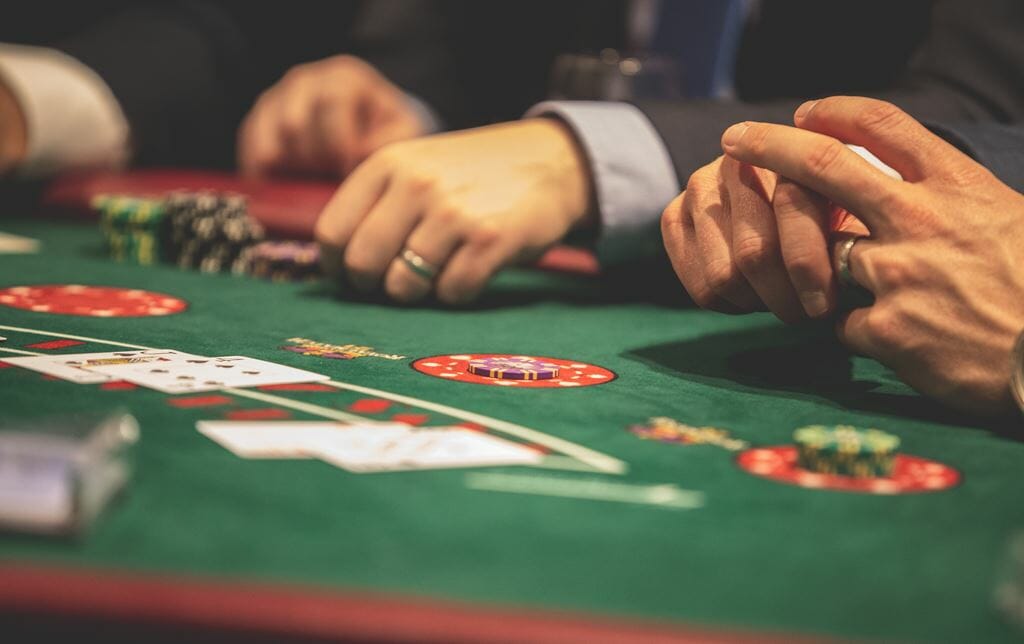 You don't have to actually install some new casino games to play them. Instead, you can simply connect any game to your phone or computer to play casino games whenever you want. 
Cloud gaming technology has boosted user experience and has offered access to numerous games. 
#6 3D Slot Machines 
A 3D slot machine has 3D graphics to offer a better user experience to casino game players. Many of these machines also offer better lighting and water effects to make the game more engaging. 
Reputed casino platforms only use the best software from leading companies to make online casino games more fun to play. Casino software providers regularly introduce advanced features in some new casino games. 
This way, the online casino gameplay becomes extremely realistic, pleasant, and comfortable to play. 
The regular advancement in casino software has decreased loading times. As a result, players can test more games in a few seconds without losing interest due to long loading times. 
#7 More Baking Choices 
One interesting feature of new technology is multiple banking choices. That means online casino players can now deposit money into their accounts using different methods. Also, they can use these methods to withdraw money.
Not to mention, the current banking choices are a lot safer. Regularly used payment methods include credit and debit cards, prepaid cards, e-wallets, and more. 
These payment methods offer better privacy and a low risk of hacking. In addition, these are the fastest and more reliable. 
#8 Live Casino Games 
Lastly, technological advancements have started live casino games. These are similar to online casino games but allow you to play against actual people. 
As a player, you can choose any game in a well-organized live casino. But remember that many live casino games have rules and regulations the player needs to follow. 
Players can compete against real opponents straight from the comfort of their homes by playing according to the rules. 
Conclusion 
Technology has become a critical component in the gambling business in the past few years. Now, casino players can enjoy their favorite games through online platforms. 
Also, online casino games have become more intuitive as these platforms offer a personalized experience to the players. 
It's safe to say that continuous technological advancements have made online gambling what it is today. In addition, these advancements will continue to shape the future of online casino games.