Anybody who's ever taken an international flight before will know that airlines like to get passengers to the airport early, and then keep them waiting around for hours. Not only do they like to get you there unnecessarily early, but they also like to delay flights by several hours at a time sometimes. Whenever you are taking a flight, you always need to factor in the amount of time that you will be waiting after check-in and any potential delays.
The best way to make flying internationally less stressful is to find ways to kill your time in the airport. This post will tell you about some of the effective ones:
Online Gaming
One of the best ways of killing time while waiting for a plane is online gaming. Online games can be very absorbing and can help you to forget about your surroundings, giving you something to focus on. Out of all online games, one of the most popular is solitaire, which according to the gaming specialists from https://www.solitaire.ca/ is completely free to play. Other games that you might want to consider playing include chess and draughts. You should bear in mind that you might not be able to play games that require an internet connection because airports are notorious for having bad signals. If you are going to need an internet signal then you will have to connect to the airport's Wi-Fi network, in which case you must use a VPN to avoid being monitored by hackers.
Reading Books
Another good way of killing time in the airport is to read a book. You don't have to bring a paperback with you to enjoy a book though, you can just download books straight to your phone or alternatively read them in .pdf format. If you don't make a habit out of reading books, then it is definitely something that you should consider. Reading can be exceptionally good for your brain, helping to prevent mental decline. You can find books written about virtually any subject, so whatever you're interested in, there's sure to be a book written about it.
Airport Bar
A lot of people who go to the airport find themselves in the bar, waiting for their flight. If the bar's full then you could consider trying to get into a lounge. Lounges are usually reserved for people who are flying first-class or business class, but you can sometimes buy your way into a lounge. You should be able to find information about the lounge's entry requirements on its website. You can usually learn about a lounge's web address by asking the staff manning its reception. Sometimes the website is even printed on the lounge's door.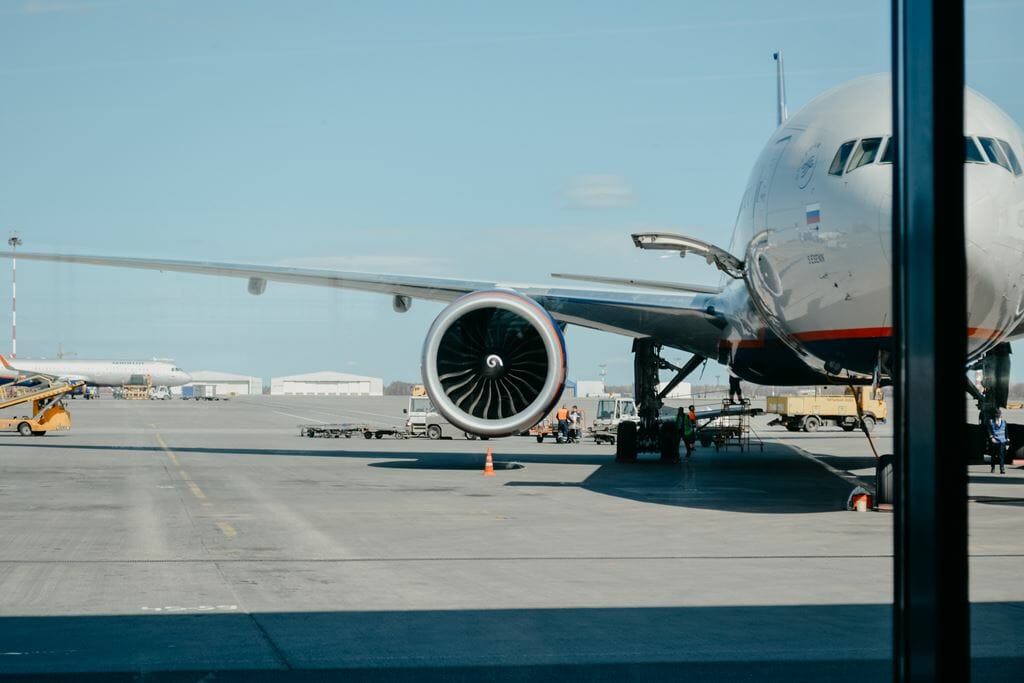 Audiobooks
An alternative to reading books is listening to audiobooks. Many people who hate reading but still want to learn from books choose audiobooks. You can find a lot of audiobooks for free online; all you have to do is to download them to your device. Again, you should bear in mind that the internet could be bad at the airport, so if you intend on listening to audiobooks then it's a good idea to download them before you leave, rather than intending on live streaming the audiobook from the host's site when there.
Shopping
You can get some really good deals on things at airports. Some airports even have designer clothing stores, which are a great place to visit if you are interested in fashion. Clothes aren't the only things that you can get deals on though, it's also possible to get some incredible deals on alcohol. Whether you are alone or with loved ones, shopping's a great way to kill time. Make sure that you set yourself a limit though because it can be easy to get carried away in duty-free, considering how good the discounts are.
If you intend on buying any alcohol or cigarettes, then remember that there is a limit to how much duty-free you can bring into some countries.
Completing Work
Lastly, if you work digitally then airports are an extremely effective place to get work done. The reason for this is that despite how busy they are, it's unlikely that you will know anyone there, so you can find your own private little corner and focus on your work without any distractions. If you are going to complete work and will be using the internet, then make sure that you use a VPN. It's very easy for people to hack into public Wi-Fi networks and then steal the data and personal information of people who are using them. A VPN masks your IP address and your device, making it impossible for hackers to detect you.
If you are going to the airport, then it's very probable that you found this page because you are worried about what you are going to do in the interim between arriving and leaving for your flight. This post's advice should make your next trip to the airport a lot less stressful because it provides some very useful information for killing time.