KEY POINTS
Incredible audio quality: Exclusive 53 mm ASUS Essence drivers provide pristine, full-range sound with impactful bass
Improved durability and comfort: Tough, stainless-steel headband, and soft, wrap-around ear cushions
Game and listen to music anywhere: Compatible with PC, Mac, gaming consoles and mobile devices, and has convenient dual-microphone design 
Taipei, Taiwan (5th April, 2017) — ASUS today announced Cerberus V2, the long-awaited follow-up to the best-selling ASUS Cerberus gaming headset. The all-new Cerberus V2 features ASUS Essence drivers for improved audio quality with deep bass; a new stainless-steel headband and wrap-around ear cushions that offer improved durability and comfort; a dual-microphone design; and wide compatibility with PC, Mac, gaming consoles, and mobile devices. Cerberus V2 is available in a choice of three bold colors — red, green and blue — to match gamers' personal styles.
Incredible audio quality: Exclusive 53mm ASUS Essence drivers
Cerberus V2 features ASUS Essence drivers that deliver pristine, high-fidelity audio, taking games to immersive new heights with impactful, lifelike sound effects and cinematic music. ASUS engineers reduced the size of the drivers from 60 mm in the original Cerberus to 53 mm in Cerberus V2, enabling the headphones to have larger sound chambers for richer, more natural sound. Combined with the drivers' wide frequency response that delivers hard-hitting bass and clear, detailed mid- and high-range pitches, the incredible sound quality of Cerberus V2 makes it not only great for gaming but also for listening to music.
Improved durability and comfort: Stainless-steel headband and wrap-around ear cushions
Cerberus V2 is built with a durable, stainless-steel outer headband to stand up to the rigors of intense gaming and being used while on the go. A padded inner headband and soft, wrap-around ear cushions offer incredible comfort that make Cerberus V2 suited for long gaming and music-listening sessions. The ear cushions are 30 percent larger than the original Cerberus and provide 50-percent-better sound insulation, so users can immerse themselves in their games without disturbances the environment around them.
Game and listen anywhere: Compatible with PC, Mac, gaming consoles and mobile devices
Cerberus V2 has a four-pole audio/mic combined connector that allows it to be used with PC, Mac, gaming consoles, and mobile devices, so gamers can enjoy ultimate sound quality with any game or music source. For additional connectivity, Cerberus V2 also comes with an audio/mic splitter adapter, so it can be used with dual-port devices, such as motherboards and certain laptop models.
Cerberus V2 is thoughtfully designed with two microphones: a detachable boom mic that provides clear communication when gaming, and an in-line microphone that is convenient for phone calls and other everyday tasks, such as smartphone voice commands.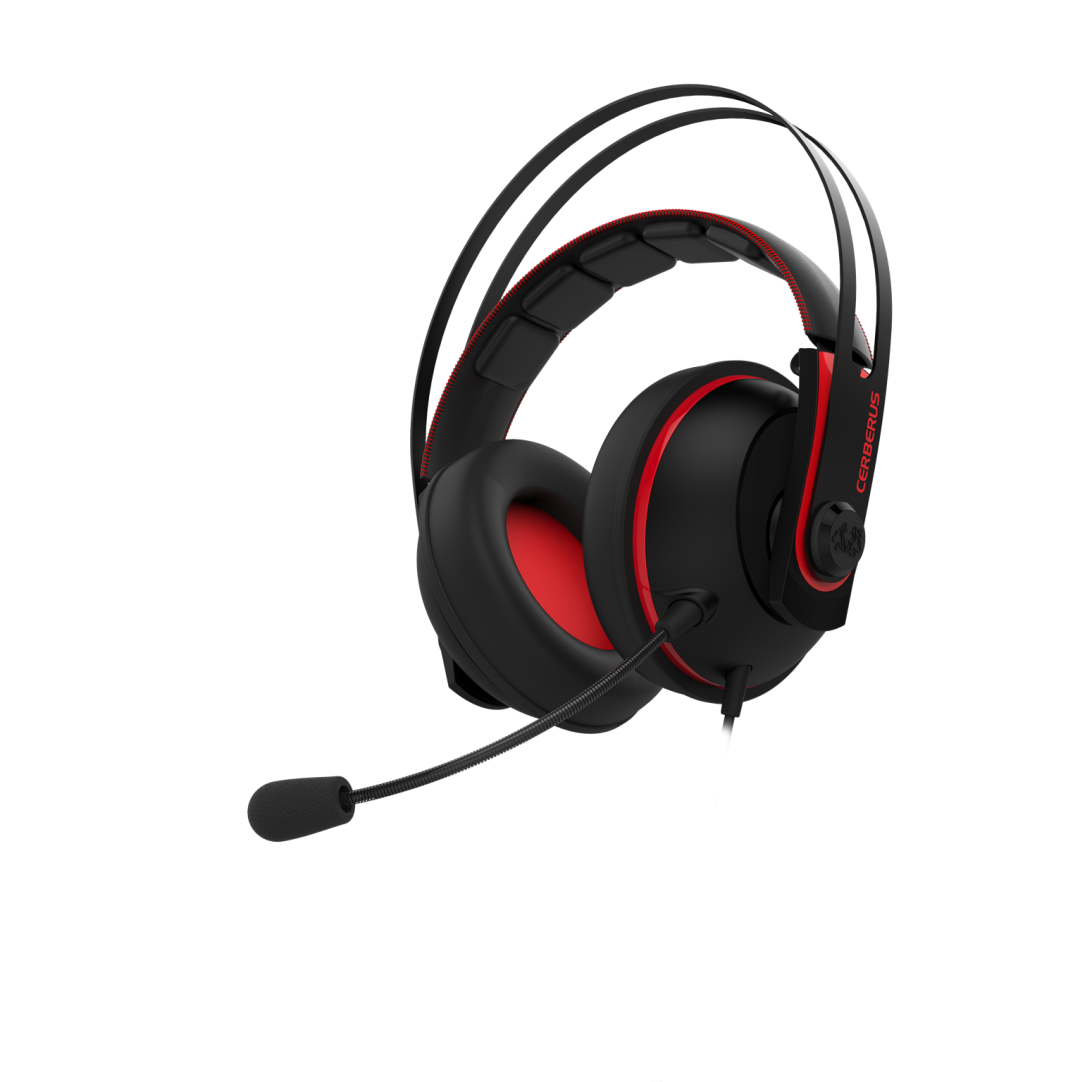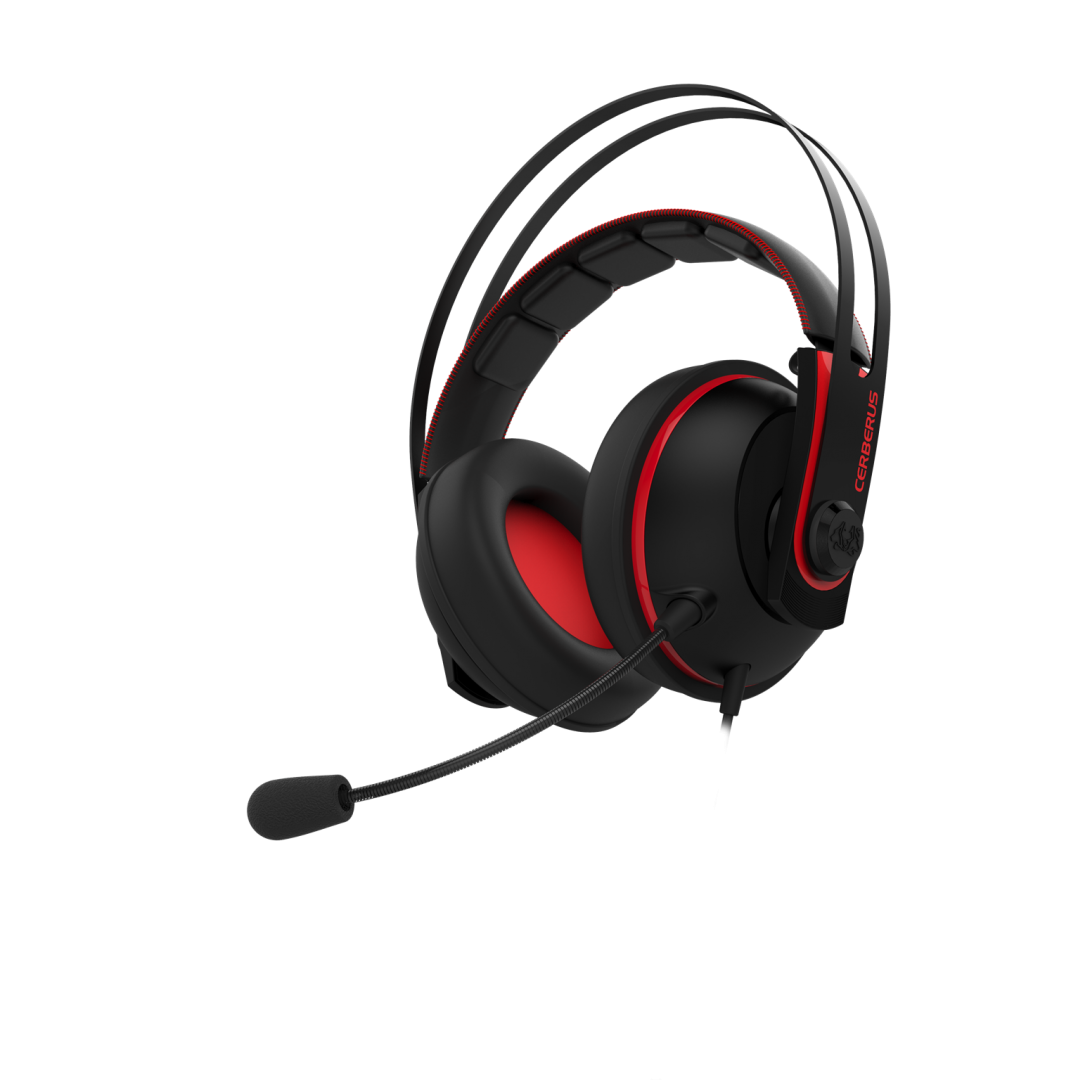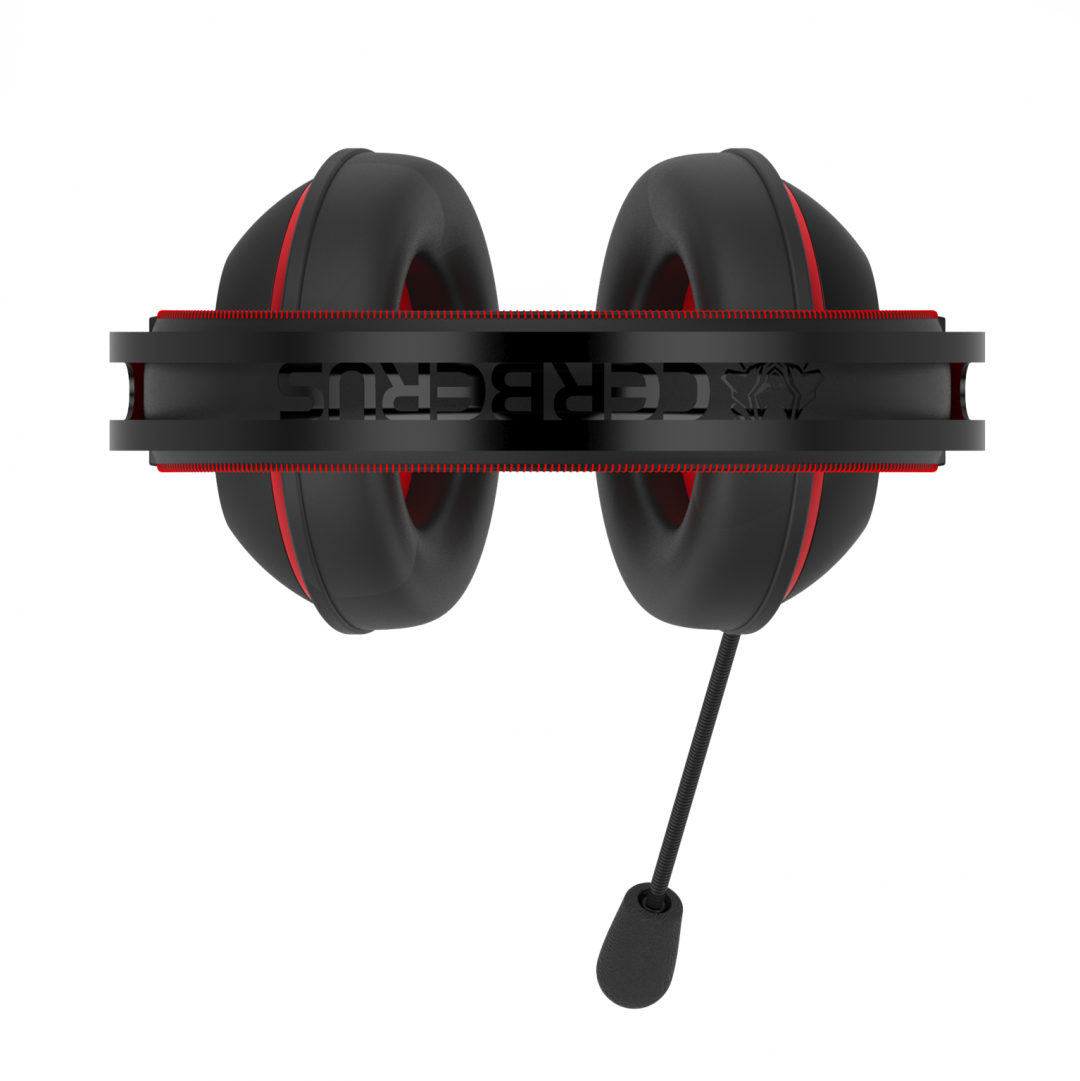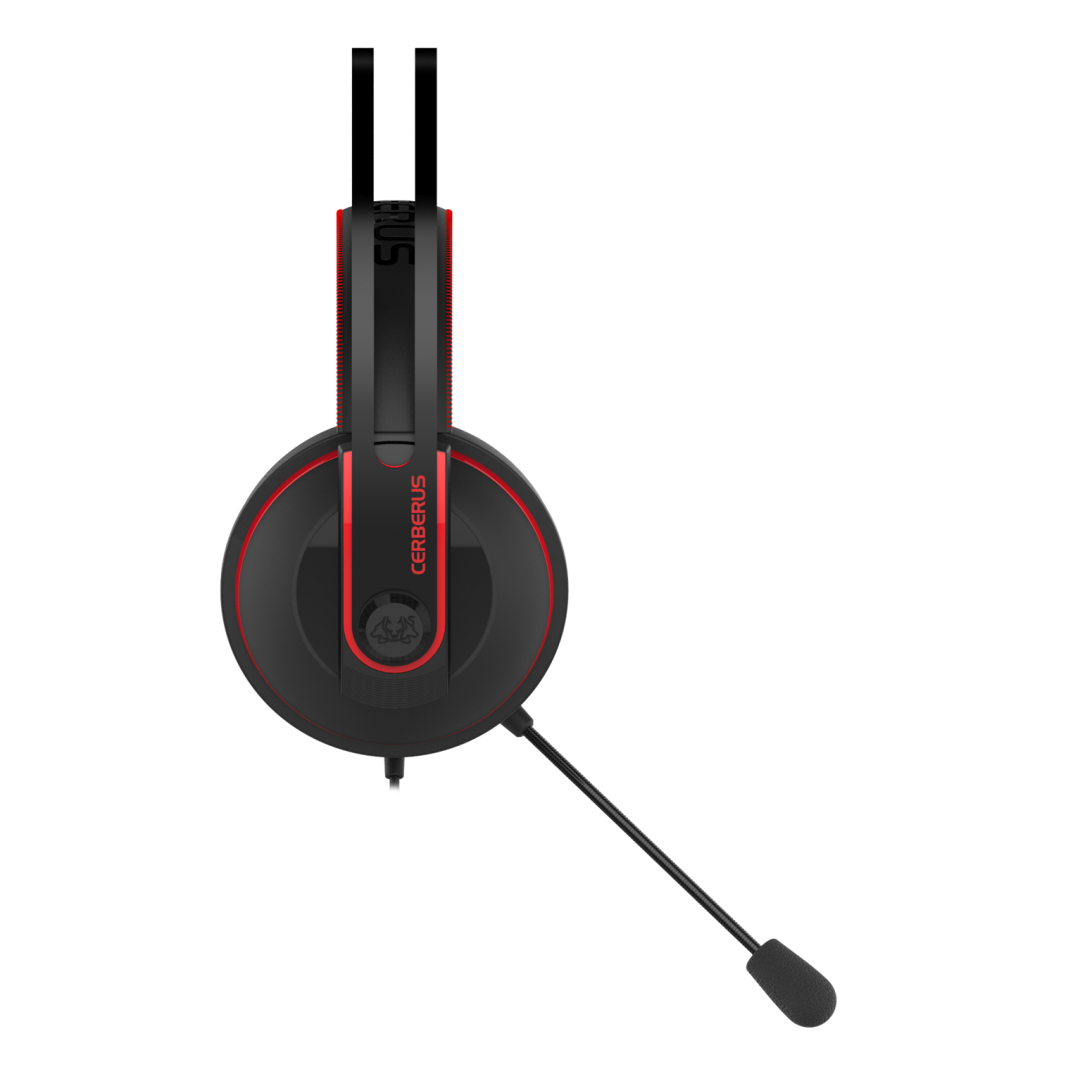 AVAILABILITY & PRICING
ASUS Cerberus V2 will be available with an MSRP of £59.99 from the end of April in the UK from leading retailers. Please contact your local ASUS representative for further information.