According to a Facebook post from overclocker CENS, he has broken the 4 GHz barrier with the Colorful 4090 iGAME LAB graphics card. In fact, according to his HWBOT profile, CENS has been doing some fantastic overclocking on this GPU as he has received multiple world records and points in the past week.
I will admit, the Overclocking scene is not something I have been following much lately, and this is the first I have actually heard of CENS. However, with achievments like this under his belt, I have a feeling we will be seeing more of him. No doubt, more companies will want him to push their products to the limits and see just what they really are capable off.
In order to achieve the 4.095MHz, CENS would have been using Liquid Nitrogen (LN2) which would allow him to cool the GPU enough to push it to its limits.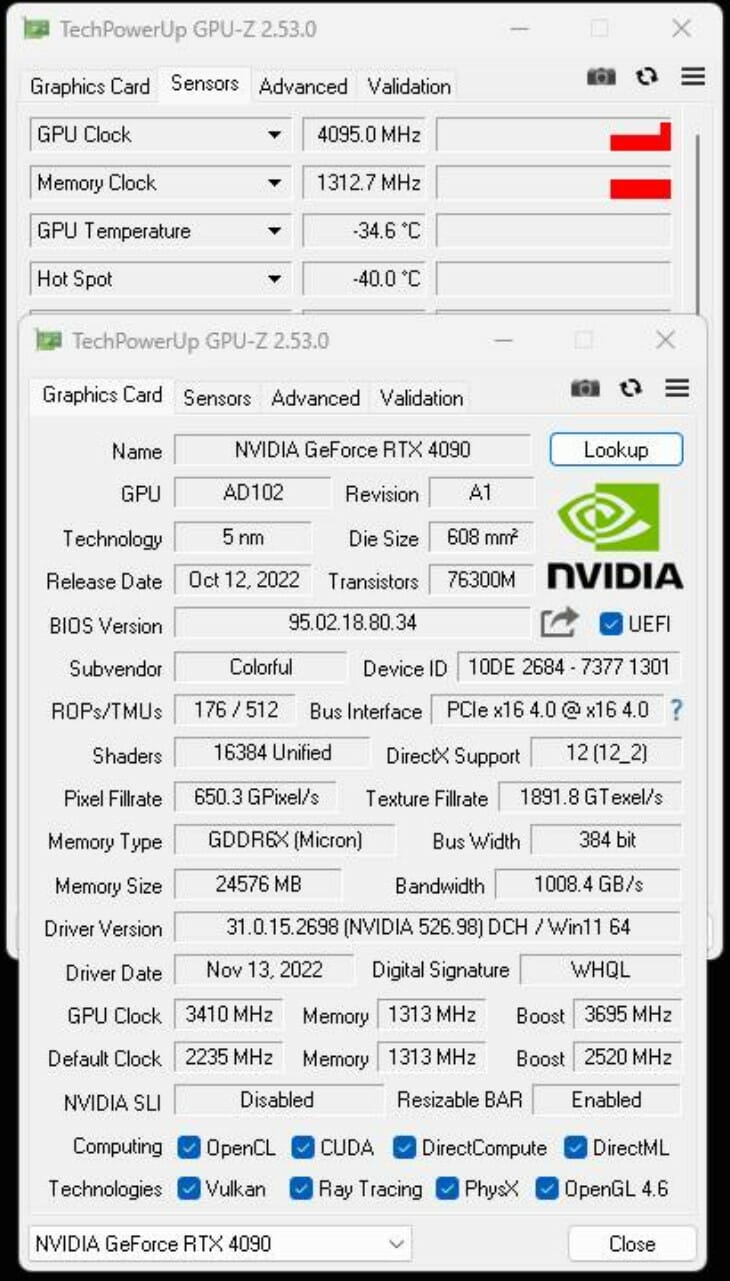 On July 7th alone, CENS uploaded 9 submissions to HWBOT for the 4090 GPU. While he didn't get 1st place for all of them, there is no denying that this is some achievment.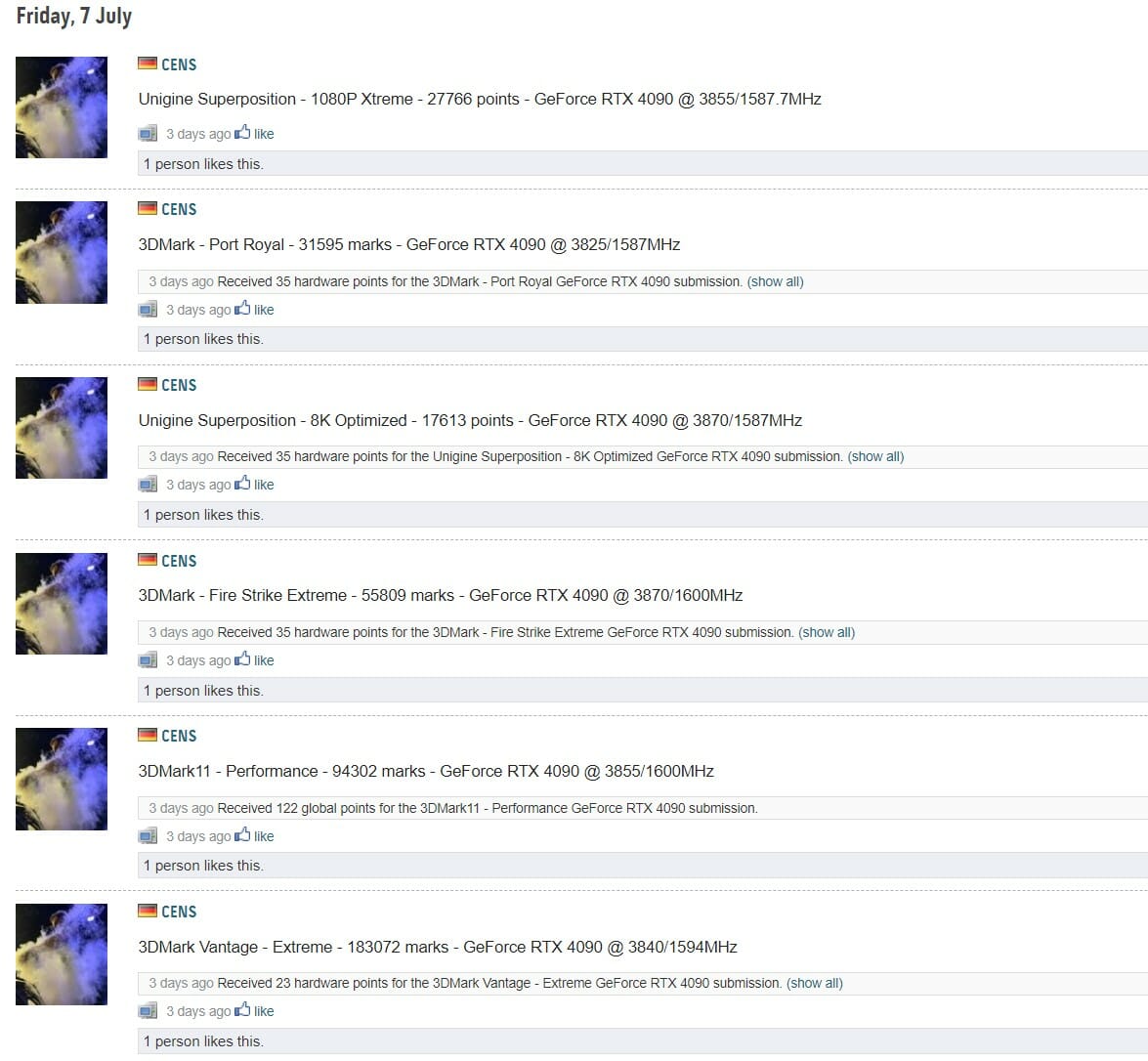 While he may have been knocked down a couple spots on some submissions by now, he did manage to bag at least one 1st place submission and that was for his 3DMARK Fire Strike Extreme Score in the Elite League. CENS managed to get a massive 55809 marks using the NVIDIA GeForce RTX 4090 with  3870/1600MHz clocks.
Having a look through some of the comments on his Facebook page and posts, CENS had the GPU running at -192C. This is rather amazing in all honesty and shows the real power LN2 can have on cooling. Granted, he wouldn't be able to run it too long as this temp, but he managed to do it long enough for a 4.095GHz boot.
While we missed the original post 3 days ago when he broke all the records, there is no denying that his latest feat is the best of all! He ever went on to thank some very important supporters of his who have helped him be able to achieve some amazing overclock results.
Extreme overclocking is something I have always enjoyed watching, even if I don't stay up to date with it all the time. Being able to push hardware past its limits in some extreme measures is really rather exciting and something that deserves a lot of credit.
Speaking of credit, please make sure to check out CENS official Facebook page and his official HWBOT profile. Make sure to drop him a like and stay tuned as I have a feeling we could be seeing more from him very shortly!
We will make sure to follow any news on this and as always, will report what we find on Enos Tech.