Esports seems to be just about everywhere these days. From a niche part of the gaming universe, the global events have boosted the profile of a number of titles that now have professional players and leagues challenging for big prizes. 
You can tell that esports has gone mainstream now, as even the big online sports betting sites like BetOnline have markets offering prices on the latest events. Esports is obviously big money. But you may still be unsure which ones to look out for. Luckily we are here with our countdown to the best esports games. This is purely subjective though – we don't want to start too many arguments. 
5) Fortnite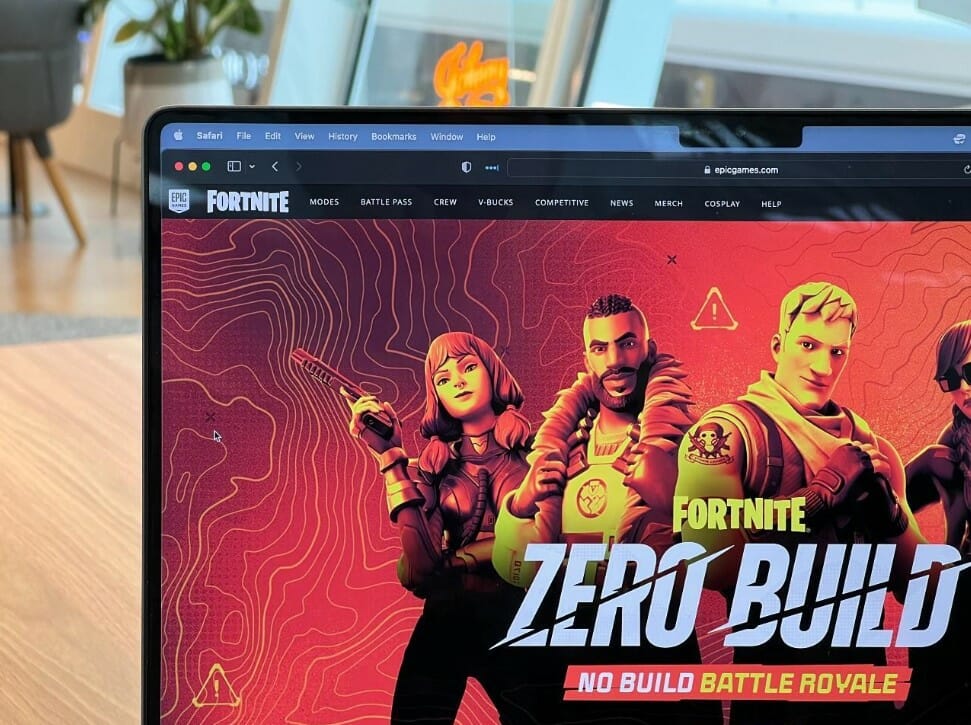 This is the game that even non-gamers are probably aware of, thanks to the huge marketing campaigns carried out over the last few years. You can buy Fortnite pillowcases and stationary, so we think it should just about get a mention here. But it is getting a lot of competition from some other titles now. 
Strangely, Fortnite doesn't get too much attention from the online sportsbooks that are now pouring money into esports and offering betting opportunities to millions of new customers. That could mean that this classic battle royale game could be slipping down the rankings. But more now, it sneaks in at number five. 
4) Overwatch
A first-person shooter game from Blizzard Entertainment, Overwatch is another e-sport that is very popular but hasn't quite attracted the betting firms like some of the other titles. This game is very big in Asia but does have global support too – and there is also the Overwatch World Cup to look out for. 
Essentially an FPA that also has MOBA elements, the gamer takes on the hero whose goal is to beat all of his opponents. There are no gloomy backdrops here, the color and intensity are in your face and the sheer range of characters to choose from is really attractive to pros and novices alike.
3) Dota 2
This has consistently been one of the most popular esports available since its launch in 2013. The multiplayer battle arena style is perfect for betting markets and the five-on-five element has allowed for the professional esports teams that have become so big in recent years. 
The real attraction of Dota 2 is that it is remarkably easy to pick up. It might not be too easy to master – but players can soon get the hang of the game very early on. The sheer number of characters and game types is also really good for the easily bored! This is one esport that the sportsbooks have really taken notice of. 
2) League of Legends
This real-time strategy action game is similar to Dota 2 and is also very big in online betting circles. The League of Legends (LoL) World Championship is one of the biggest events in the gaming calendar and the very best players are household names (in gaming and esports households!). 
Gamers play as part of a two, three, or five-person team with the classic multiplayer battle arena task of getting across the map and destroying their opponent's base, or Nexus. All the various options for characters and gameplay provide a wide range of betting markets. 
1) CS:GO
Counter-Strike: Global Offensive (CS:GO) debuted way back in 2012 and has spawned a number of spin-off titles. But for esports purposes there is not much you can improve on than this title. It may look a little dated now (it is over 10 years old after all) but the gameplay is superb and is a classic first-person shooter. 
Two teams of five are pitted against each other, with a number of different missions available. Whether you are terrorists or counter-terrorists, the game is surprisingly complex and that makes the best players even more lauded for their skills. There are huge global events where they all meet up and that has been very popular with the betting sites too, of course. 
We may not have ranked these esports games in the same way as everyone would – or even included all the titles you love to play or watch. But there is no doubt that esports has taken over the gaming market and are now making massive inroads into the sports betting market too.