We have got an update from SABRENT about their Gen-5 based NVMe SSDs. In the last few months, there has been a wealth of new systems that all have Gen 5 SSD capabilities. A few companies have even released Gen 5 SSDs rating in the 10,000 MB/s range, and even some are starting to show up in the 12,000 MB/s speed range. Sabrent is working hard to bring this new product to market while working extremely closely with Phison to develop new line of Gen 5 SSDs for SABRENT to push the boundaries to 14,000 MB/s and beyond. There have been many challenges to overcome with these new products to meet Sabrent's strict requirements for new drives to enter into their lineup of high-quality products. They have been working to make the best Gen 5 SSD possible to improve system performance and user experience.
Sabrent has shown a CrystalDiskMark benchmark run with promising speeds of up to 14GB/s in read operation and 12GB/s in write operations. conforming to strict specifications from SABRENT.
Sabrent NVMe PCIe M.2 SSD speeds
There is no doubt that many have seen Phison Tech Demo sample results that were sent out by Phison.  Sasbrent aims to improve that and increase the performance as high as possible. At this stage, they have passed 14,000 MB/s with the technology available. The new Rocket X5 is still in the tunning process, and Sabrent expects performance to improve even better. This still needs to be a finished product, but they are moving forward with the tech they have at hand now. To name a few items, many things can change, including the name and label and the heat sink. As Sabrent works with Phison very closely, new tech is on the way, and Phison assists Sabrent in pushing what they have now to achieve groundbreaking results.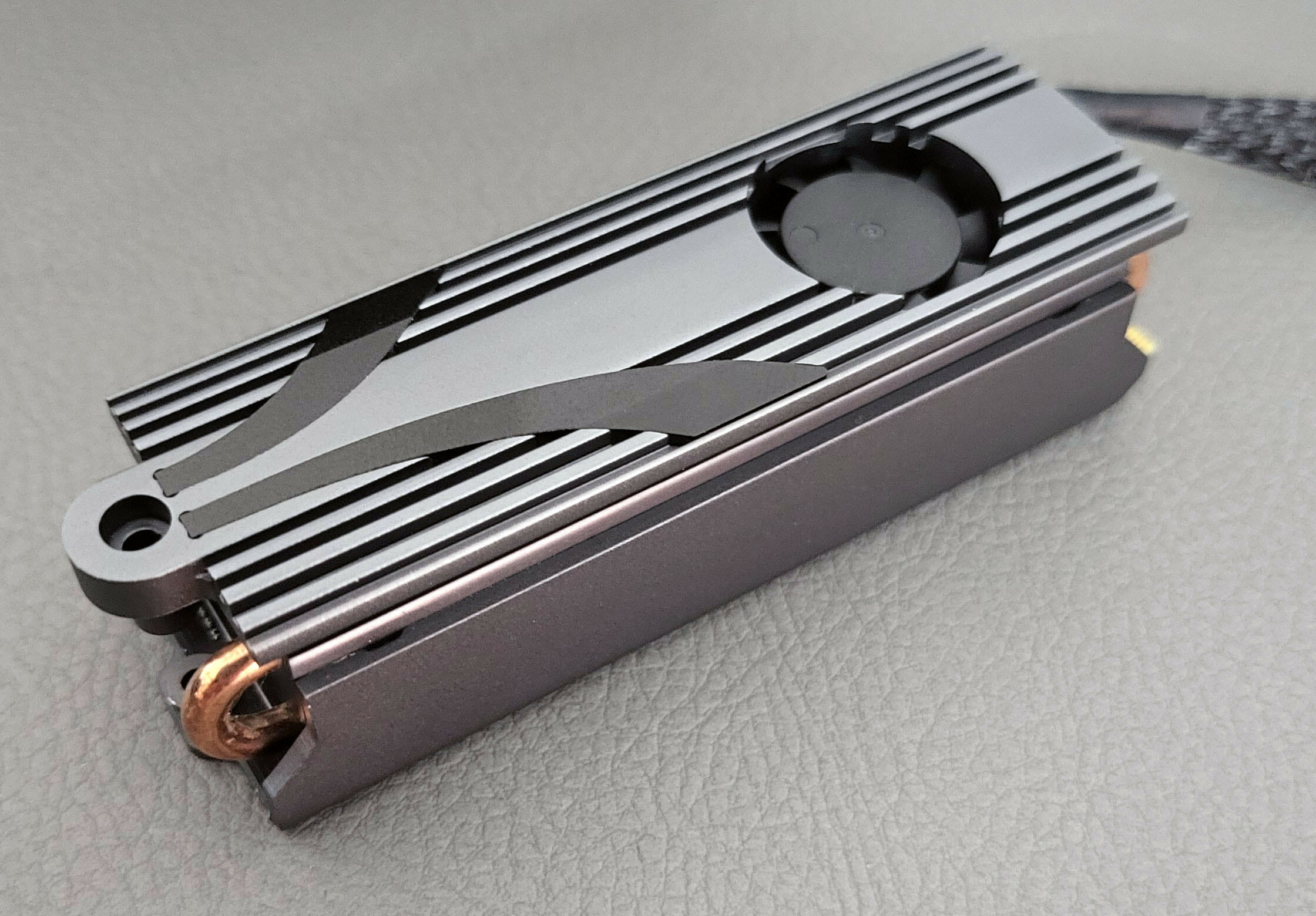 Sabrent has informed that have also been testing different heat sinks to cool these new drives. These Gen 5 SSDs should not be run without a heat sink as they will get hot very fast. Most motherboards built for Gen 5 SSDs have heat sinks that should work just fine, but for those who want even better cooling Sabrent will show what they have been working on, which is performing very well. It does not make a high-pitched whine and is well-suited for cooling these new SSDs. This is still a prototype but, in their testing, it is working very well.
We are expecting next update soon. Sabrent is also still running a 4th of July sale on their website until 14/7/2023.