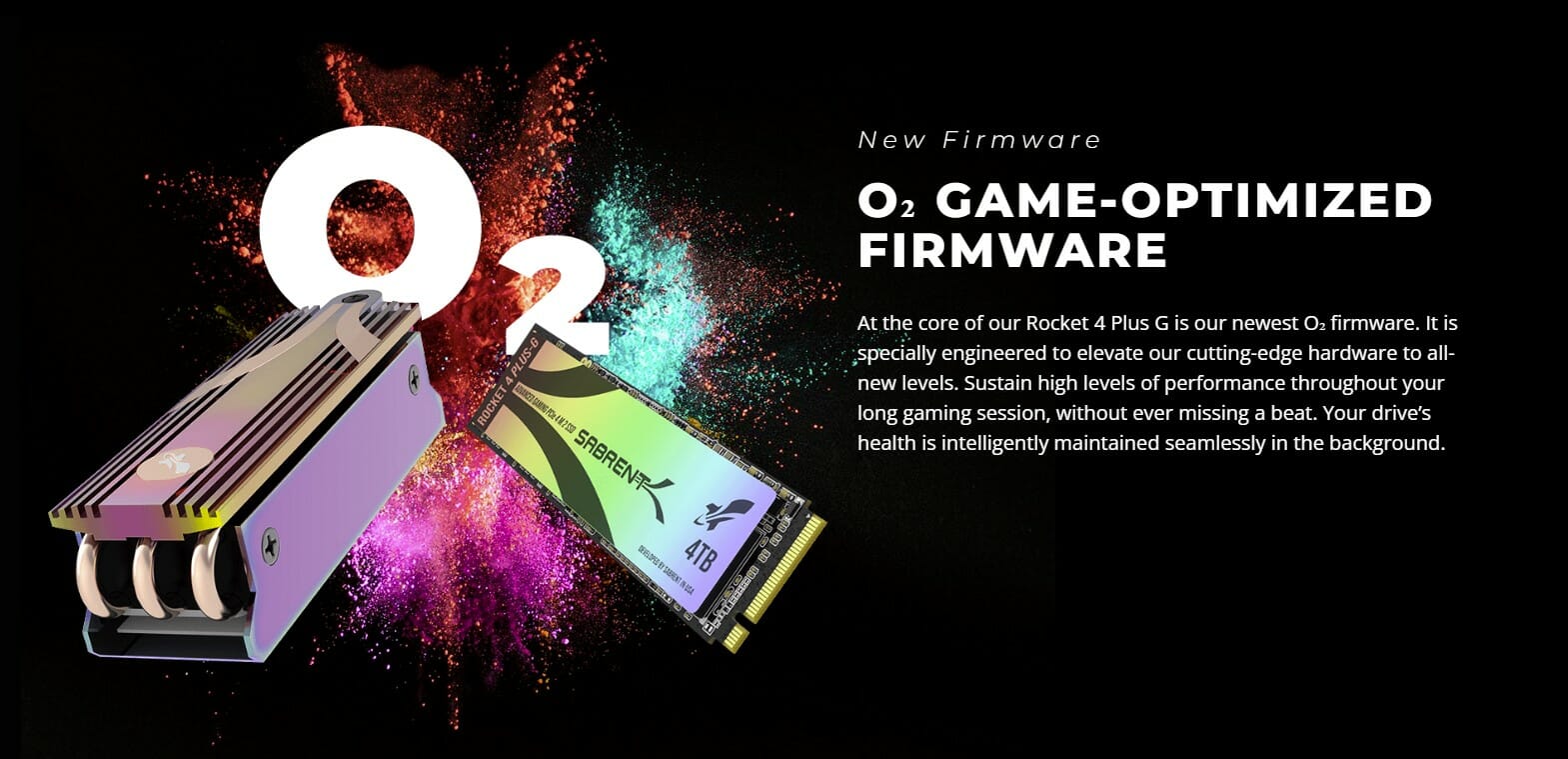 Sabrent presents their new Rocket 4 Plus G which is ready for take-off: using state-of-the-art O2 firmware. Never let your personal gaming adventure be cut short or hampered by glitchy playback. This is one SSD that can keep up with whatever you throw at it. Endurance is the name of the game and it will never let you down.
Microsoft's DirectStorage API provides an optimized path to storage, reducing CPU overhead and I/O latency. This allows powerful NVMe SSDs to make the most of their innate parallelization to reduce load times and improve asset streaming. In the future, it will also utilize GPU to aid in decompression. The DirectStorage API is coming in hot and one needs to be prepared to take advantage of it. Microsoft Windows 11 is primed to accelerate your application and game performance to deliver the smoothest user experience imaginable. Fortunately, the Rocket 4 Plus G is prepared to help make this happen.

The downright lethal 7 GB/s+ of bandwidth provided by this drive is enough to contend with any developer's vision. Enjoy the future of open-world games without stuttering and with instant response. Enjoy high-definition multimedia or make your own, simultaneously and on just one drive. The Rocket 4 Plus G has you covered with up to 4TB of space and limitless potential.
Not only can the Rocket 4 Plus G store it all, but it also enables you to multitask with newfound agility. Game and create content at the same time. The Rocket 4 Plus-G is built for gaming under all conditions and can boost your productivity simultaneously.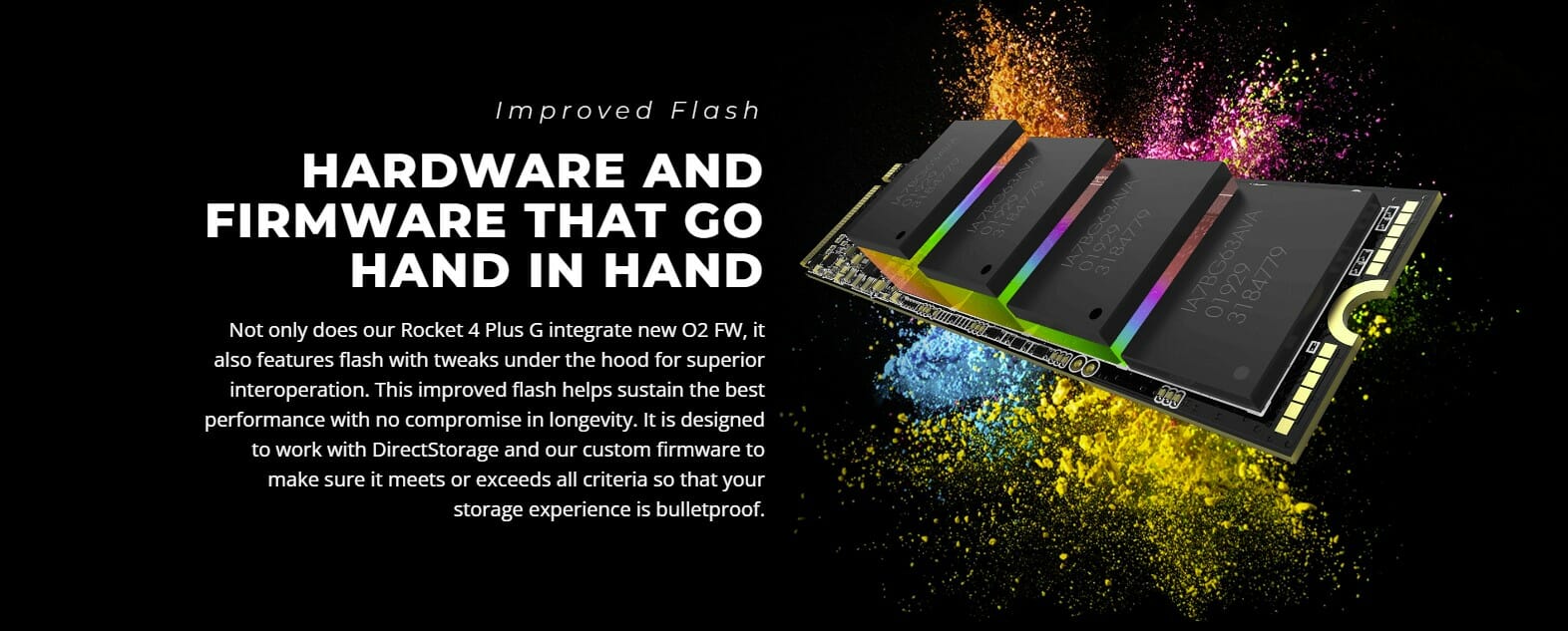 Operating systems, game libraries, prosumer applications, and high-definition media – all are accessible from this singularly remarkable drive. Store it all with capacities up to a massive 4TB using the latest 3D TLC flash. Never delete a game to free up space again and stash your favorite 4K videos without worry. The Rocket 4 Plus G thrusts you into action at up to over 7GBps with immediate responsiveness to make sure you're never left playing catch-up. Patience is a virtue, but velocity is divine. Forget annoying hitching and stuttering. Load environments and assets more quickly than ever before for silky-smooth gameplay.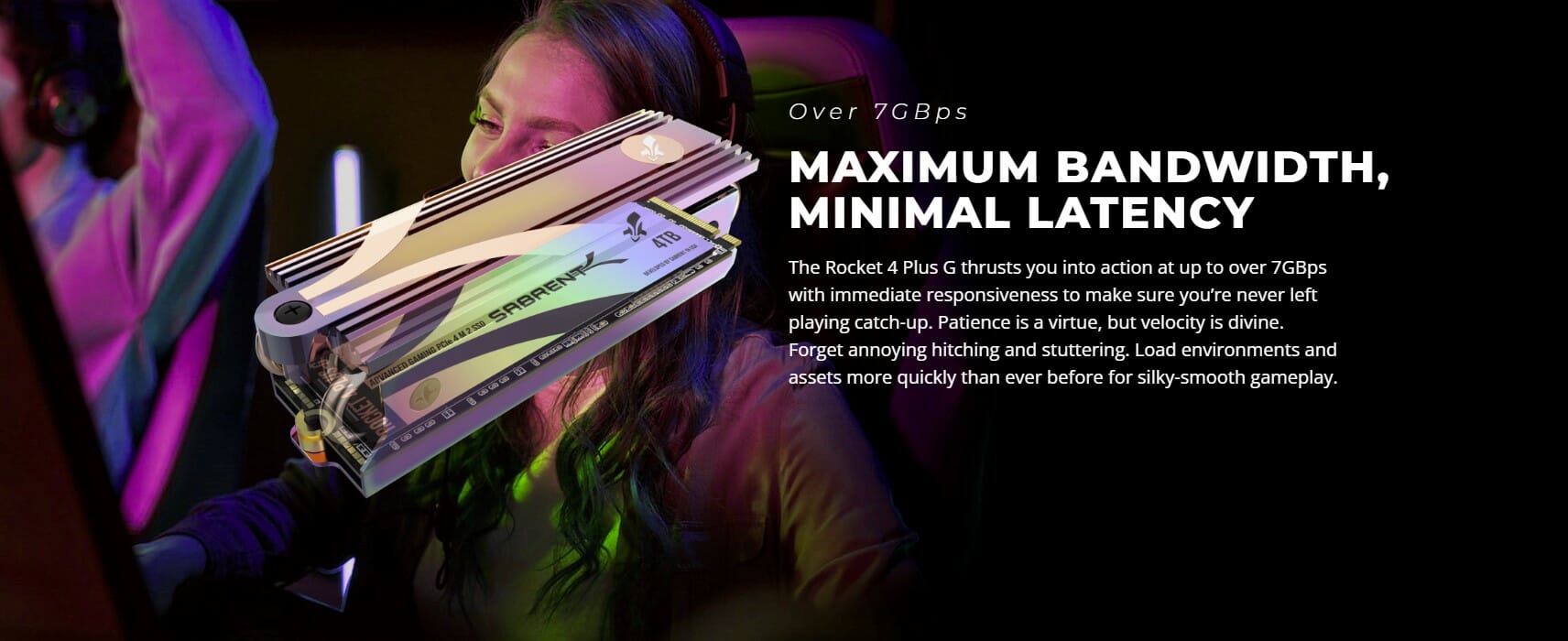 Bring balance to your system. You have a fast CPU, a boundary-defying GPU, and soon swift software to match. Let the Sabrent Rocket 4 Plus G be the last piece of the puzzle, the capstone for your build; don't settle for anything but the best. Enrich your entire PC experience with O₂. Ignite your passion. After all, the next breakthrough is right around the corner.
The SSDs can be pre-ordered at Sabrent website.