Today, online trading is on the rise due to the number of opportunities and the potential to earn a heavy return on investments. More and more people are climbing the stock market ladder and investing a lot of money to earn profit as soon as possible. If the world of stock markets, trading, assets, and investments has also caught your eye, you must be extremely careful when stepping in. Too many risks are involved in this process, most of which are neglected by beginners and novice traders. Here are some common investment risks you should be aware of when getting into trading.
Not Following a Timeline or a Horizon
While setting up an initial cost and budget plan is necessary for trading, you should also simultaneously think about the timeline. In a way, the returns you will fetch from your investments will help you set up for your retirement or your child's education. This becomes even more important if you have a short-term financial goal, like buying a house within the next five years. Make a timeline and follow it to achieve your goals. If your goal is long-term, you may not need to adhere to a strict market capacity for now.
When trading is heavy and the prices fluctuate a lot, markets tend to move "fast". One such scenario occurs when traders buy a lot and sell less, which results in instability of trade orders and the market, in general. If you trade in a fast market, the first risk you incur is price discrepancies. You may also notice rapid fluctuations in shares. Additionally, when you are lining up to buy or sell stocks, the traders ahead of you can majorly influence the stock market and its prices. You need to be quick and on your feet with fast-moving markets. In some cases, executed trade orders are delayed for reporting, which can also create confusion for traders. 
Typically, senior citizens are often targets of annuity frauds as they are lured into buying annual benefits for their health and family. However, today, even young clients are becoming major targets of annuity frauds and scams. This is done by presenting fake investment tools and false sale tactics that are easily believable. If you do find yourself in a similar situation, consult one of the best attorneys in your locality and seek legal advice. It is necessary to have an experienced investment fraud lawyer by your side to combat negligence. They will also help you become more aware of the current market scenarios and provide advice on avoiding potential pitfalls.
Rebalancing is necessary to keep your financial portfolio intact. All assets included in the portfolio should be allocated based on the desired level and to avoid risks. However, improper rebalancing can lead you to sell a valuable asset that can potentially bring a great return. In turn, you may also have to invest in an asset that is not performing well. Proper rebalancing will also help you gain knowledge of market peaks and lows as these are the periods when your assets will fetch desirable returns. If you get into a financial crisis, you may also have to deliberately shift your portfolio based on the market performance and changing needs.
Not Diversifying Your Portfolio
As mentioned, your financial portfolio determines your investment health and the ability to earn profit from your assets. With diversification, you can mitigate risks and retain your portfolio's performance. Needless to say, it is necessary to invest in the right kind of assets for a better return. Failing to diversify your portfolio will result in you underperforming and losing a lot of money. You need to meet the set benchmarks, which are only possible with multiple investments in your portfolio. Make sure that they are not overexposed and are well-balanced. Contact your financial advisor to help with adequate rebalancing and diversification of your portfolio.
Poor Knowledge of Day Trading
Last but not the least, poor knowledge of trading can also be a major risk for beginner investors. It is necessary to do adequate research and homework before you step into this discipline. Data releases, proper timing, market volatility, trading patterns, and seasonal trends are some parts of the research and knowledge database that you should know when starting out. For most beginners, trading and investing are prioritized over research and learning due to extreme excitement that catches them off-guard later on. You can not only mitigate risks with proper research but also spot good investment slots. Read articles, catch up on the latest news, and educate yourself about the trading world.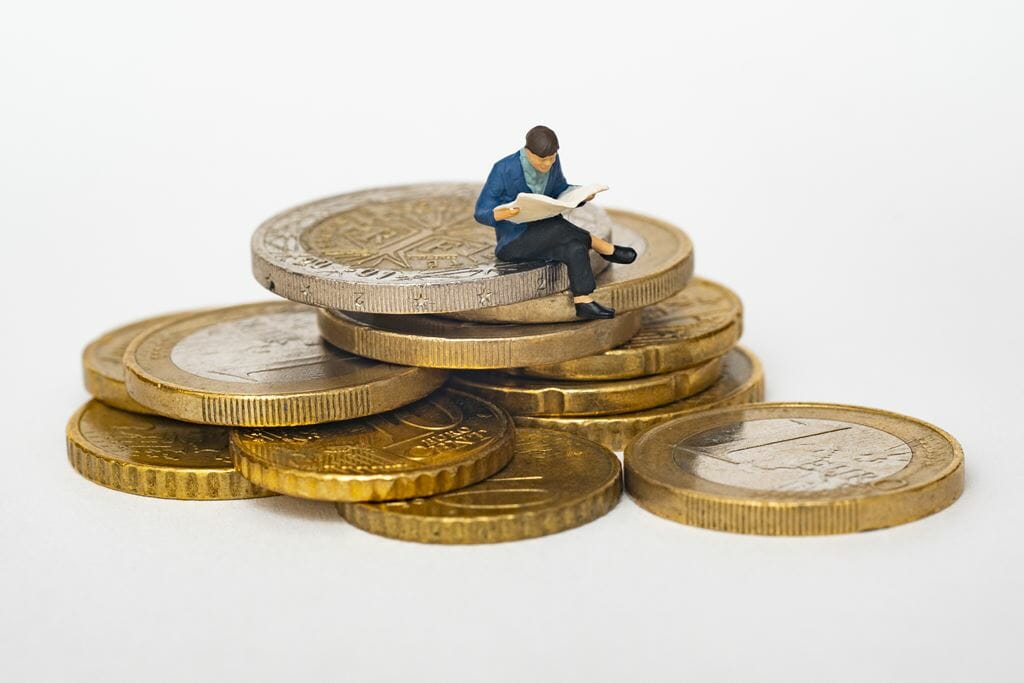 With these risks in mind, you can avoid financial losses and keep your monetary game intact. This is specifically more important for beginners who haven't been exposed to most of these risks. With slow and steady steps, you can become a master of the trading and investment world while mitigating risks at the same time.