Top 10 Best Android Games Under 25MB
There is lots of mobile fun you can experience, with lots to explore such as online casino games, racing games, puzzles, and more. Here are 10 of the very best games you can play at home, in the office, waiting for the train, or even in some well-deserved downtime.
The Last Vikings
We are big fans of indie games. They have an enigmatic quality that is waiting to be discovered. That is what this game is like. There's a lot of action-packed into The Last Vikings. According to its developers, players will not find such gameplay anywhere else. But, a friendly challenge is also available. We think this game is good because of its retro style. Try this one. It will surely give you an experience that's just unraveling.
Paper Wings
When combined with the right set of tools, Paper Wings proved that 25 MB is sufficient if you have the right concept. It had been challenging to pack all this into such a small package. However, the developers deserve a lot of credit for it.
There isn't anything unique about the gameplay. The bird has to collect coins to survive. However, we found that the touch experience was outstanding. That's what distinguishes this game from others. Rather than being ported, the game seems to have been developed specifically for touch devices. Additionally, there are hazards to avoid, adding to the appeal. Just try it; it's a lot of fun.
Pix Hop
A game like this might be more your style if you love aesthetics rather than graphics. On the other hand, it might not appeal to you if you prefer graphics over aesthetics. The gameplay and control flexibility in this game is incredible.
There is no doubt that new developers are giving everything they've got. The main goal is to make this game easy and intuitive, and, as a result, this game provides what it promises. As well as rewards, the game offers players leaderboards and achievements so that it won't be a total waste of time.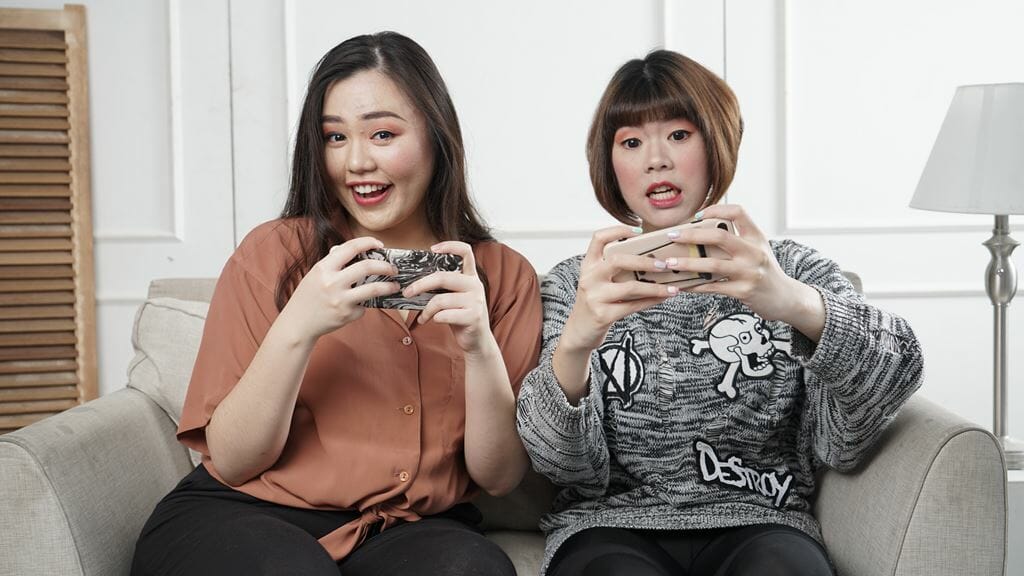 Twist
This game would have been well known to many people. The game has been downloaded more than 10 million times. Its mechanics are the reason it is so popular. The game has several unique mechanics that the player finds both challenging yet fascinating.
This is the game for you if you are sick and tired of the same gameplay mechanics (jump, run, dodge, etc. ), and you want to try something new. It's possible to unlock new colors for balls and platforms through gems as well. So keeping things fresh is possible with gems. There is no change in the game's user interface, so you should give it a shot.
Orbit
I have no idea why the name is so strange; they must have been in a hurry. The game does not focus on defying gravity, as you might expect from its name—quite the contrary. In the game, you try to prevent the planet from falling into the black hole while avoiding obstacles that might get in the way. Playing this fast-paced action game is easy, thanks to the one-touch control system.
Players can control the game with a simple one-touch during the fast-paced action gameplay. Kurzgesagt, a popular channel on YouTube, is the style of graphics used in the video. You can also remove ads by purchasing the game.
Redungeon
Nitrome's Redungeon ranks as the best game after Beneath The Lighthouse. It provides a challenging gameplay experience, even for the most dedicated gamers. In addition, there are many complex traps in the dungeons, and they are endless and random. Despite its harsh surroundings, the game's music is perfectly fitting. A Christmas-themed update for the game was released recently. Give it another shot if you've played it before. It has an exciting theme worth checking out.
Wire
Is geometry one of your least favorite subjects, especially semicircles? This is your chance to get revenge. Avoid obstacles and shoot semicircles in the Wire game, featuring 200 levels with bonus levels and a hard mode; this game is challenging and addictive. Its minimalist design and music are its best features.
We personally enjoy the music. There's just something so comforting about the background melody, especially when experienced with headphones. Playing this game is a great way to relax. So make sure that you have headphones available. That way, you can burn daylight more efficiently.
No Humanity
Players of Super Meat Boy will know it is one of the toughest games out there. If that is something you enjoy, you need to try this game out! Your expectations will be exceeded. Players struggle to survive even 15 seconds in this game due to its difficulty. However, this app offers free downloads of an incredibly challenging, endless multiplayer game with a global scoreboard.
If you run out of data, you can use the offline mode. Moreover, you can buy and upgrade new ships in the game. As a result, players have a higher chance of surviving when buying and upgrading new ships. We're not joking. Those percentages are crucial. Give it a try, and you'll see for yourself.
Hazards
Another game in which you will die. It won't matter how good you are. The fifteen-second survival rate will be more intense than dominating the world. Classic mode, arcade mode, and time attack mode are all available. I found the music, sound effects, and overall experience incredibly challenging and frustrating, but not to the point that it was punishing. I wouldn't recommend this to someone who loses their temper quickly. Particularly at home.
Bottle Flip 3D
TastyPill's latest game is another excellent one. Those born in the 1990s will recognize the game behind this game. In the days before handheld devices or consoles, this was the game everyone played all the time. We won't reveal the name if you understand.
As with Tip-Cat, the gameplay is similar. The bottle needs to be flipped from one table to another without falling. Again, different bottles are unlocked by gems. Among the smallest Android games, this is one of the best.