After a longer than anticipated hiatus, we are finally back. Today, thanks to the kinds folks over at Xilence we are bringing you a review on one of their latest PSU's by way of the Performance A+ 430W PSU. The Performance A+ series is designed to offers users the power they need in a trusty package without breaking the bank. A good power supply is a crucial part of any PC build and knowing which one to pick for you can become quite the daunting task if you don't know where to look. Having a search around the web can turn up results such as PSU calculators where the end-user will input the components they want to use for their PC and it will inform them of the required wattage to run said build so they know where to start. However, one thing worth mentioning is these don't always tell you is the importance of picking a trustworthy and 80+ rated PSU. While I won't go into detail at this time, please note that 80+ branded power supplies are ALWAYS recommended over cheaper no-name PSUs which can actually end up being very dangerous.
Manufacturer Website: Xilence
Product Page: Performance A+ 430W
Price: €39.50 (430W), €44.50 (530W), €54.50 (630W), €62.50 (730W) and €79.50 (830W). (RRP)
Xilence's Performance A+ series is trying to offer the best of both worlds. It is trying to remain at a price that will allow more users to be able to afford it while still being good enough to not light your whole PC on fire. Yes, while rare, if you overpower a cheap PSU it could go up in flames, though more times than not it will just pop and fizzle and take a CPU or Mobo out with it. The Performance A+ series is 80+ Bronze rated which simply means it has an at least 80% efficiency rating. When it comes to picking a new PSU, you want it to at least have an 80+ Bronze rating and you might need something a bit better depending on the components you chose for you build. The Performance A+ series comes in different wattages depending on your needs starting at 430W and ranging up to 830W. The Performance A+ follows along in Xilence's overall colour scheme with a black frame/casing and featuring a red fan to keep the internal components from overheating.
Features:
extremely silent cooling: large 120mm fan
excellent air flow design for a better heat dissipation
full safety design:

Over Voltage Protection (OVP)
Under Voltage Protection (UVP)
Over Current Protection (OCP)
Over Temperature Protection (OTP)
Short Circuit Protection (SCP)
Over Load Protection (OLP)

low stand-by consumption
high energy efficiency: 80+ BRONZE® certified (complies with ErP2014 norm)
active-PFC
Technical Data | 430W


The Xilence Performance A+ series is designed to be a bit more "budget-friendly" and as such, it has a fairly plain aesthetic to it. It features your standard black aluminium casing and on one side there is a nice big sticker that covers all the technical information of the power supply itself.
Where the mains plug will connect to the PSU, there is a small sticker to let us know this PSU is designed for 230V and there is also an on/off switch. We can see this side is also nice and ventilated to help allow for better airflow from the fan to help keep all the internal components of the PSU from overheating.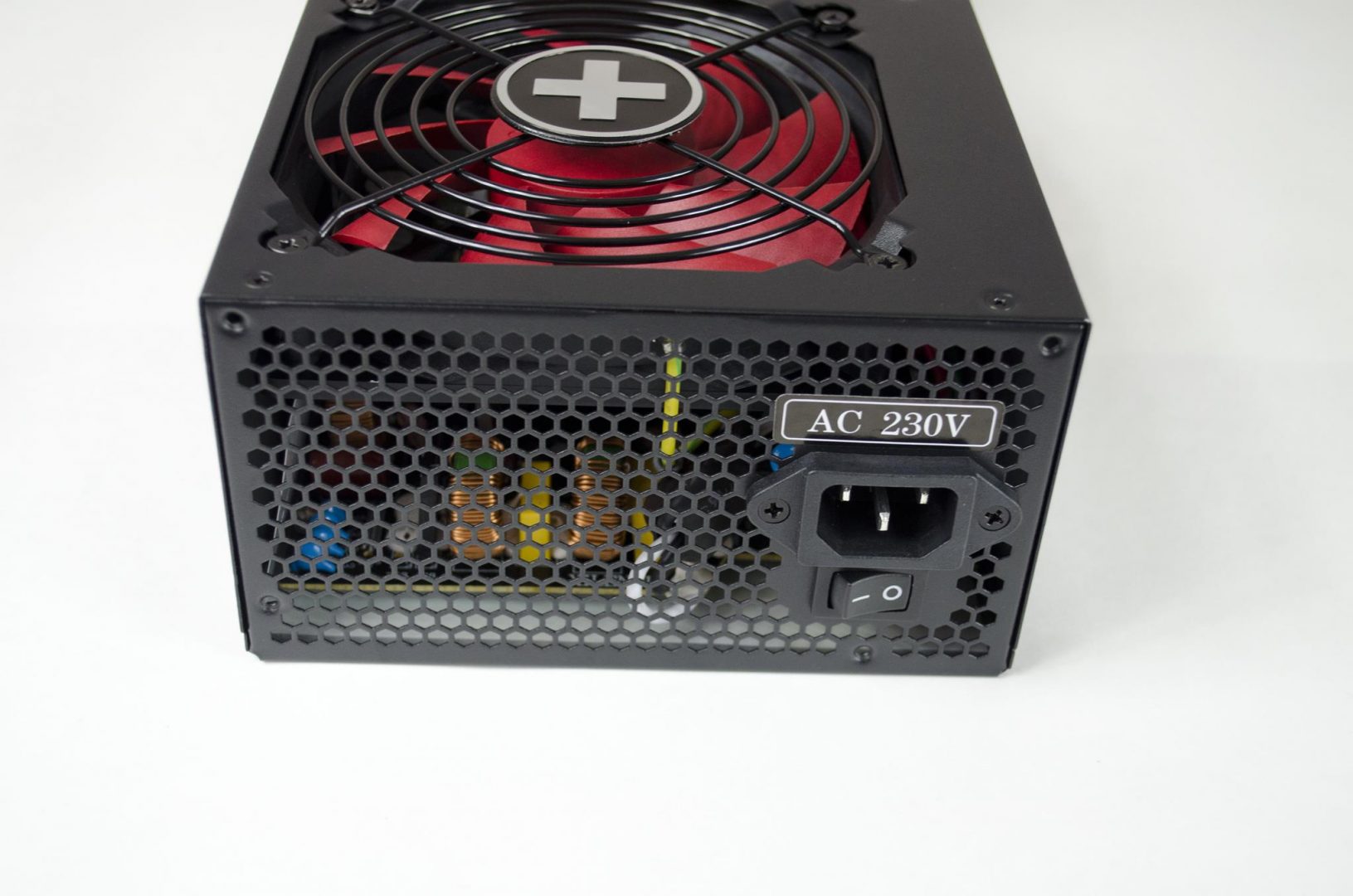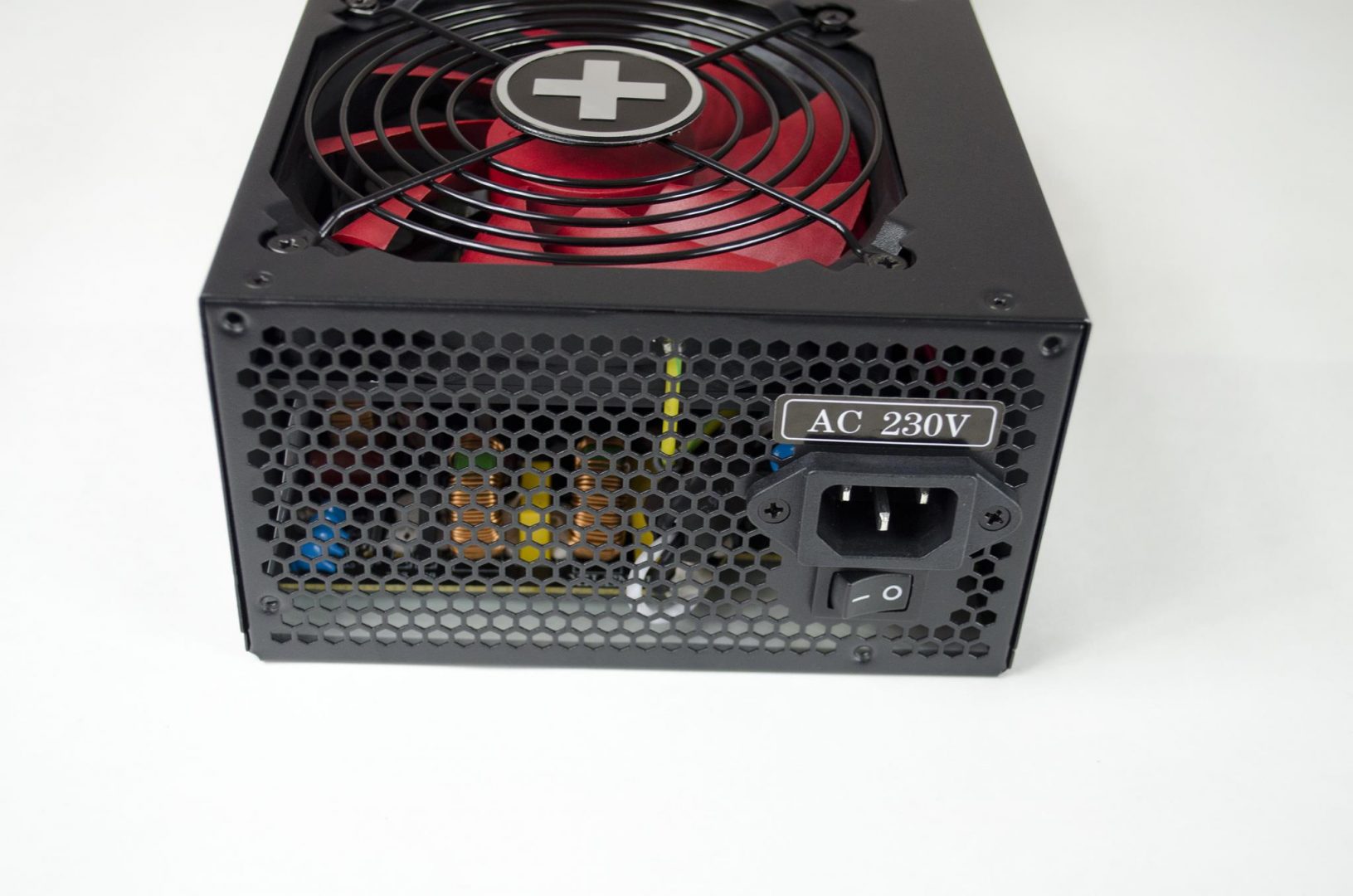 As mentioned, the aesthetic follows in line with most of the Xilence range of products which is black and red. The Performance A+ PSUs feature a red 120mm fan that helps to draw air into the PSU to help keep things cool. You will notice it has an easily removable protective grill on top of it that can be taken off by undoing the 4x screws. While this is easy to do, I don't recommend doing this unless you really know what you are doing. If you need to clean it, do so with some compressed air or if that is not doing a good enough job, seek a professionals help.
Unfortunately, as this PSU is trying not to break our budget it is non-modular, which simply means all the cables are plugged in, all the time. The cables are also not braided which for a PSU of this caliber, is just fine with me. Having a look from this angle and we can also see the warranty void if removed sticker on the corner of the PSU.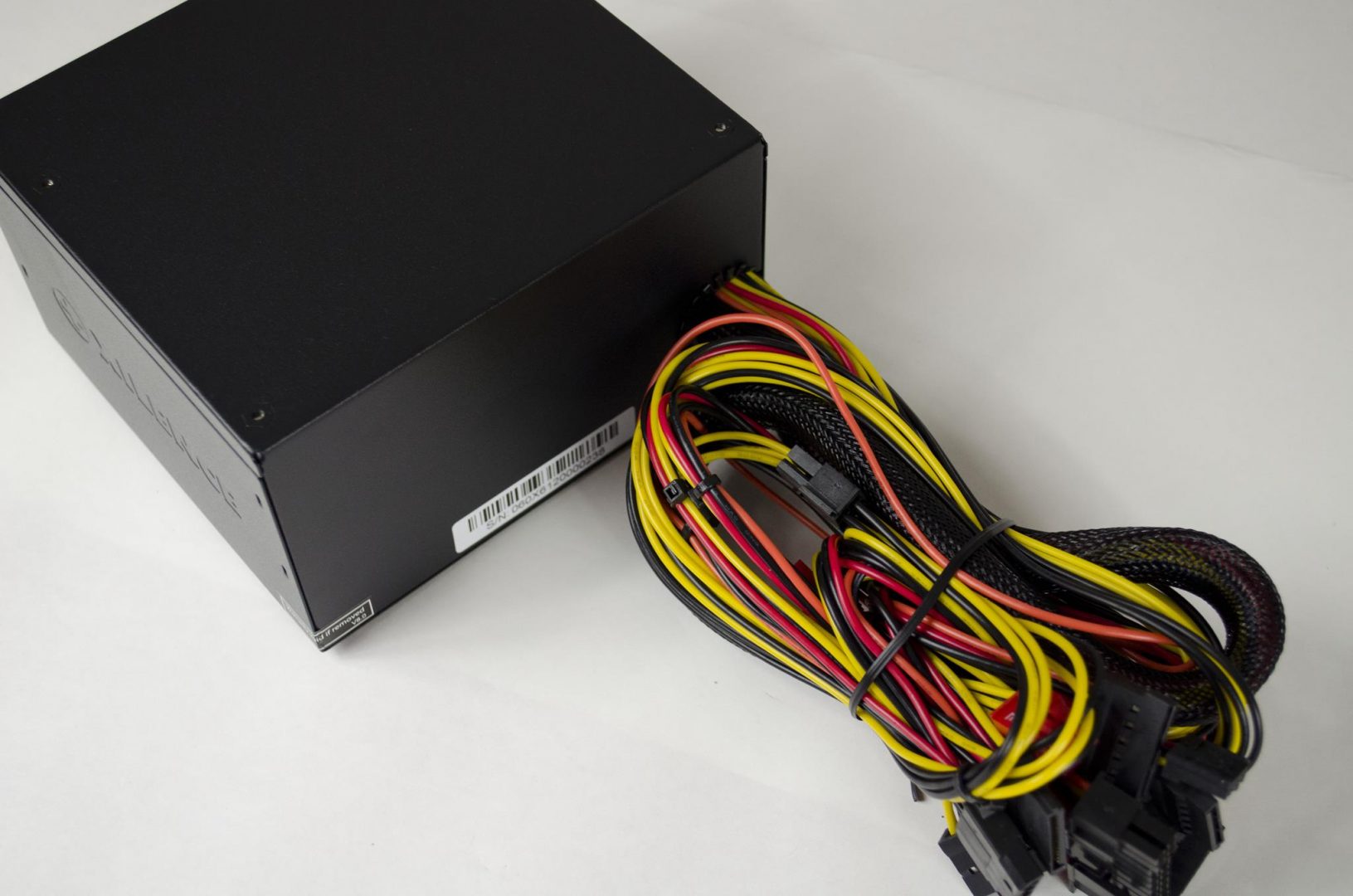 When you first get the PSU out, all the cables will be bunched up as shown below. There are a number of cables included which should be more than sufficient to provide power to most builds that would require a PSU of this wattage.
The cables are:
1x 20+4 Pin power connector
1x 4+4 Pin EPS connector
3x 4-Pin Molex connectors
1x Floppy disk drive connector
5x SATA power connectors
1x PCIE 6+2pin cable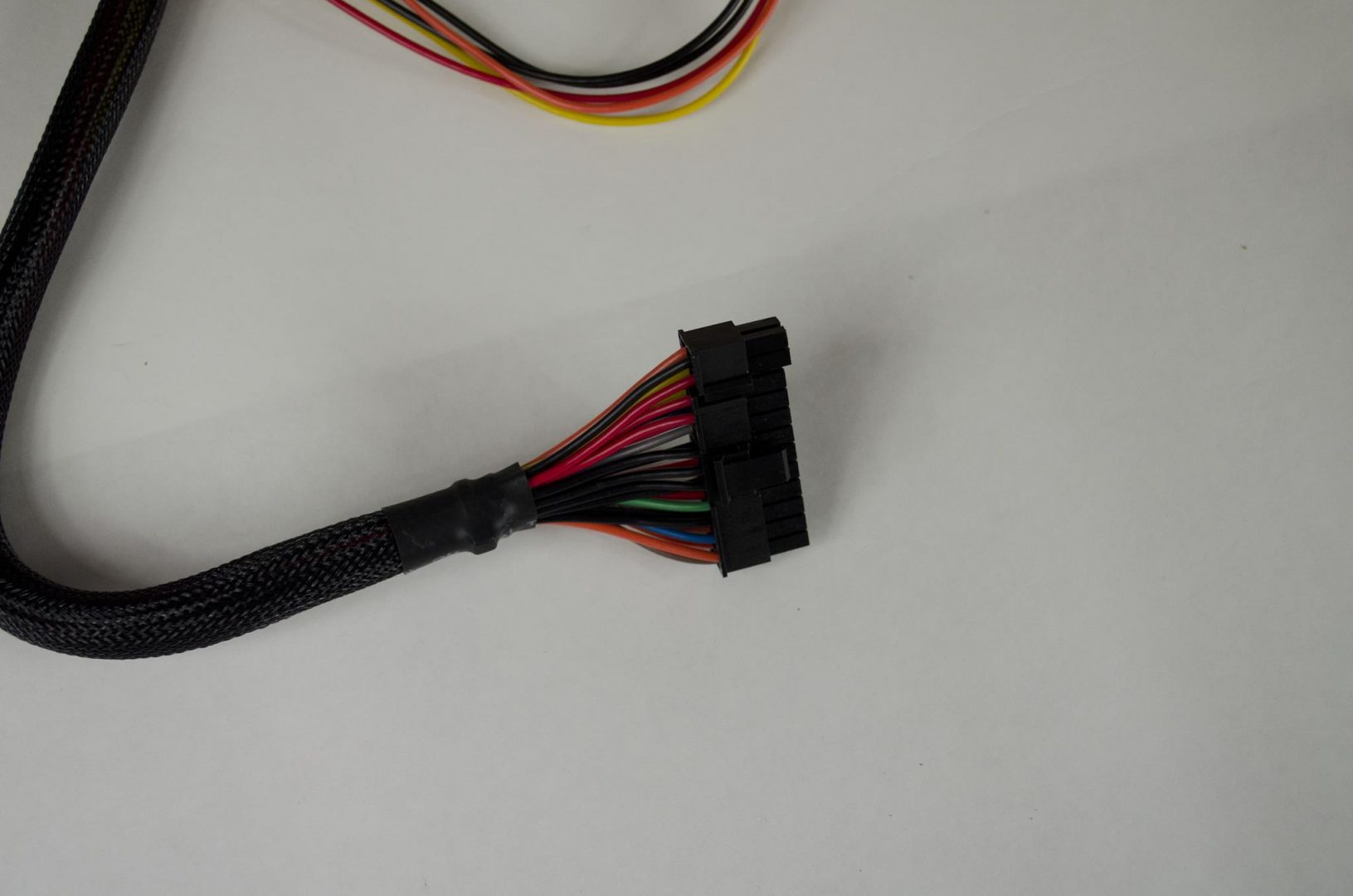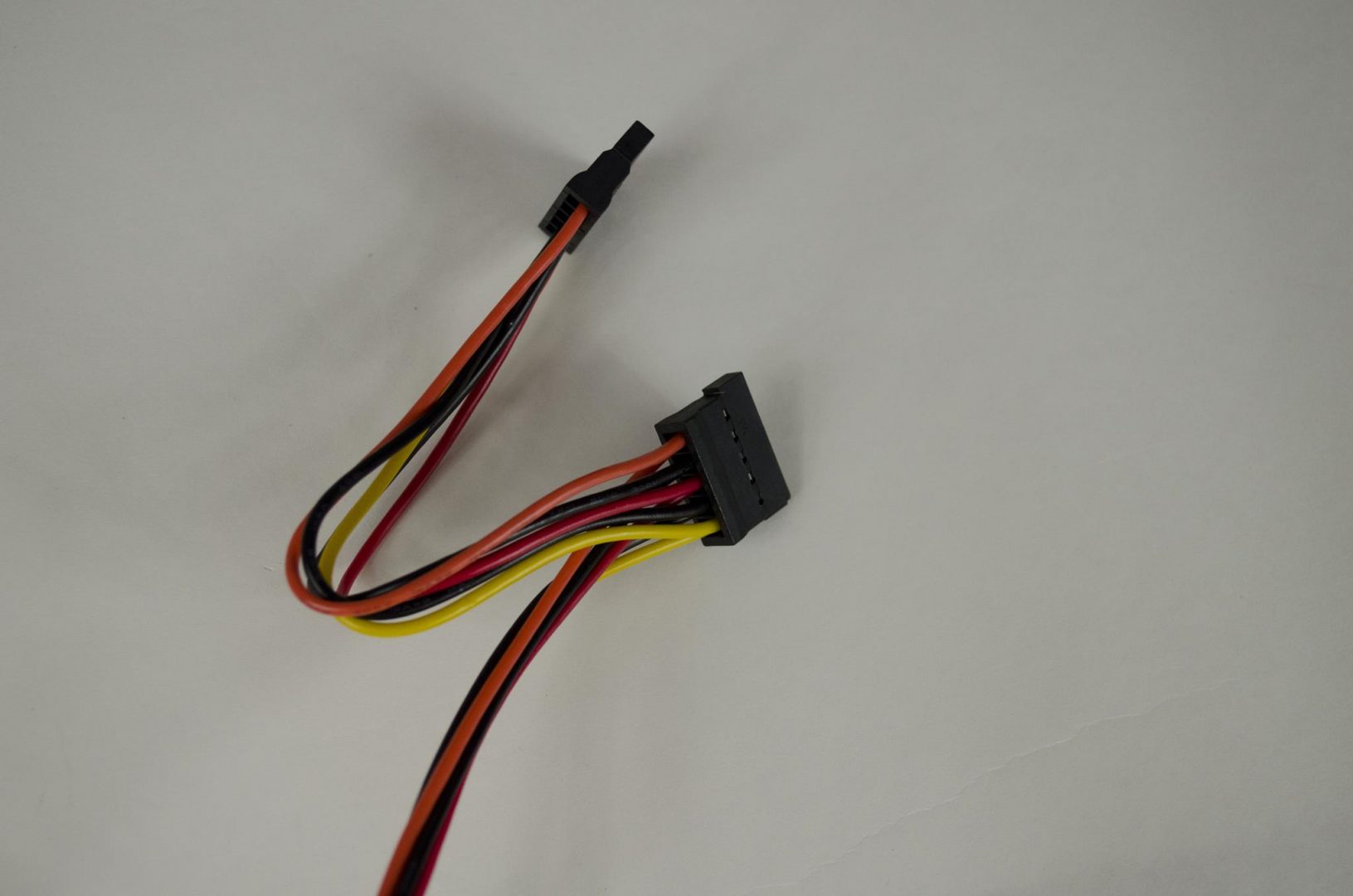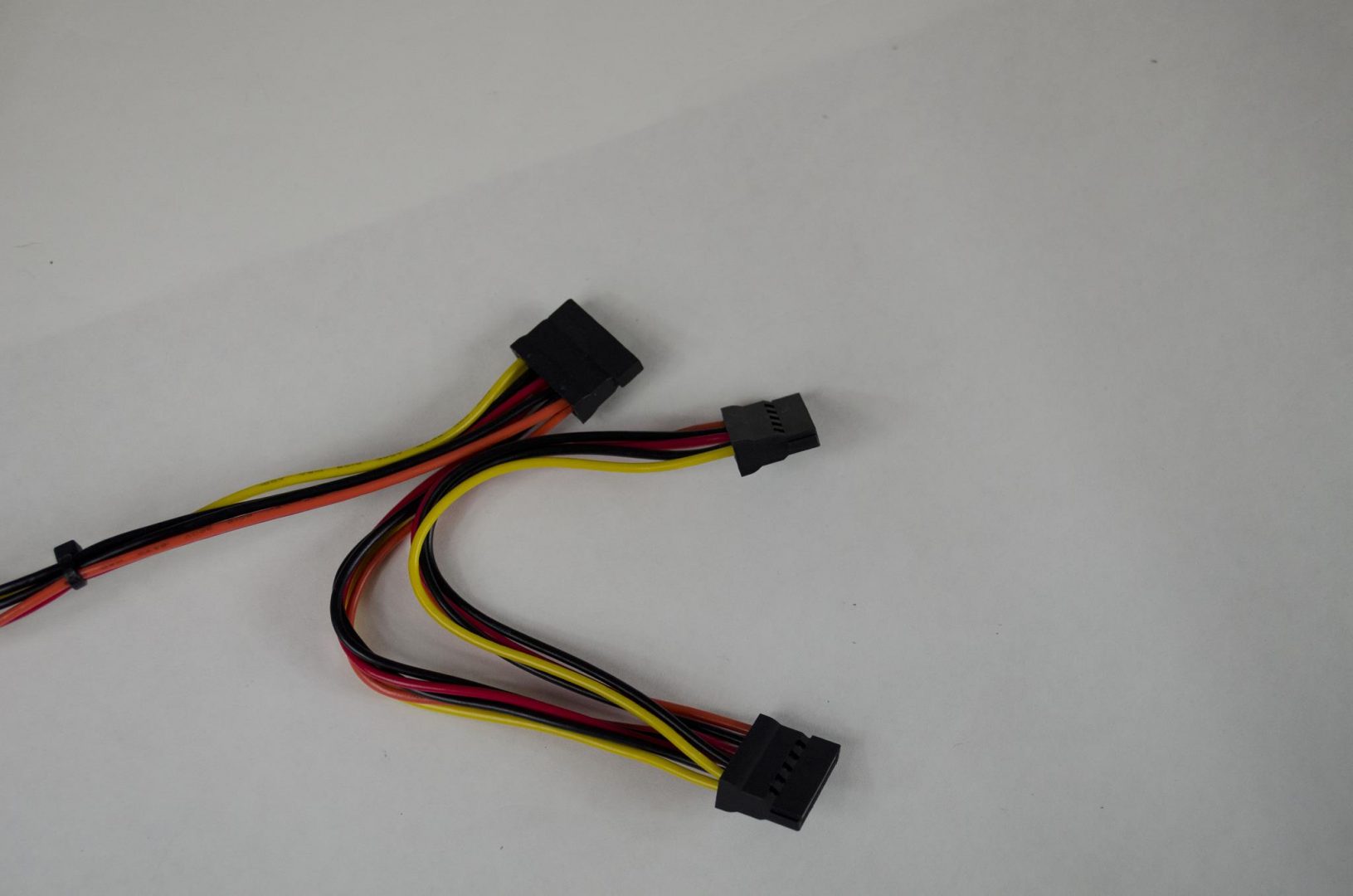 Now, as many of you will know, we do not have a proper load tester for testing power supplies, so we can't measure things such as ripples in the lines. However, we can still test them out on a PC and kind of see what they are made off. For me testing, I used my Skylake bench which includes a 6700K CPU, Gigabyte Z170-Gaming K3 motherboard, 16GB Kingston HyperX Fury 2666 MHz RAM, 2x HyperX Fury 120GB SSDs and lastly, I borrowed an XFX 7770 from a friend of mine.
Now it's suffice to say this isn't the most powerful system on the block, well GPU wise anyways but it's fairly decent. Running both Prime 95 to stress the GPU, and Unigine Heaven to stress the GPU, the system was as stable as can be. The Xilence 430W PSU was ample enough power to keep things running smoothly and I let the system run for around 45min or so on the stress tests with no issue. I also went ahead and loaded up Battlefield 4 and aside from a significant lack in FPS than what I was accustomed to, everything was fine. I played BF4 for a good few hours with absolutely no issue at all, as mentioned everything was stable and the system was getting enough power thanks to the 430W Xilence Performance A+ PSU.
While I would have loved to of been able to test this on a proper load tester, as mentioned that is just not currently possible. While some will argue my testing methodology is not enough for a PSU, I feel it is good enough to be able to recommend it or not as, after all, this is what you are going to be doing with the PSU is using it inside a PC build. At the end of the day, I was happy with the performance on offer from the Xilence Performance A+ 430W and the price was right where we would expect it to be for a power supply of this nature. If you are in the market for a budget-friendly PSU, this may just be the one for you and if nothing else, is definitely worth looking into and considering.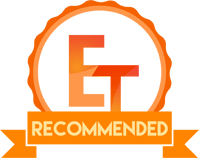 Many thanks to Xilence for sending in today's review sample.