Introduction
Following on from our overviews on the Smart RGB 500W and 600W power supplies, today we will be looking at the Smart BX1 RGB 550W power supply. The Smart BX1 RGB is a more budget-friendly PSU that still manages to feature a RGB fan. While I know some won't see the point in a RGB fan on a PSU, especially a more budget-friendly model, some will find it nice. As we make our way into 2020, RGB is more prevalent than ever. Whether you are a fan or not, almost every company now makes some products that utilize RGB lighting in some way. Now, back to the BX1. Alongside the RGB fan, the BX1 comes with a 5-year warranty and carries an 80PLUS bronze efficiency rating. All of this for around £50? Well, that doesn't sound like such a bad deal to me. Enough of the talk, let's get to the review and see just what the BX 1 has to offer.
Specification
More Information

| | |
| --- | --- |
| P/N | PS-SPR-0550NHFABx-1 |
| WATTS | 550W |
| RGB FAN | Yes |
| FORM FACTOR | ATX |
| MODEL | SP-550AH2NKB |
| TYPE | ATX 12V v2.4 and EPS v2.92 |
| MAX. OUTPUT CAPACITY | 550W |
| PEAK OUTPUT CAPACITY | 660W |
| COLOR | Black |
| DIMENSION ( W / H / D ) | 150mm(W) x 86mm(H) x 140mm(D) |
| PFC (POWER FACTOR CORRECTION) | Active PFC |
| POWER GOOD SIGNAL | 100-500 msec |
| HOLD UP TIME | > 16msec at 70% of full load |
| INPUT CURRENT | 10A max. |
| INPUT FREQUENCY RANGE | 50Hz – 60Hz |
| INPUT VOLTAGE | 100V – 240V~ |
| OPERATING TEMPERATURE | 5°C to + 40°C |
| OPERATING HUMIDITY | 20% to 85%, non-condensing |
| STORAGE TEMPERATURE | -40°C to + 55°C |
| STORAGE HUMIDITY | 10% to 95%, non-condensing |
| COOLING SYSTEM | 12cm Fan Hub |
| EFFICIENCY | Meet 80 PLUS®Bronze at 115Vac input. |
| MTBF | 100,000 hrs minimum |
| SAFETY APPROVAL | CE/CB/TUV/ UL/ FCC/ BSMI |
| PCI-E 6+2PIN | 2 |
| PROTECTION | OVP, OPP, SCP |
Closer Look
The box for the BX1 has a bit of info on it. everything from the RGB PSU fan to the 5-year warranty and letting us know it uses a Main Japanese Capacitor can be found on the front along with the wattage and 80PLUS rating. While it doesn't matter so much in the days of online shopping, should you be looking at this product in a physical store, you will appreciate the amount of information Thermaltake has delivered on the packaging.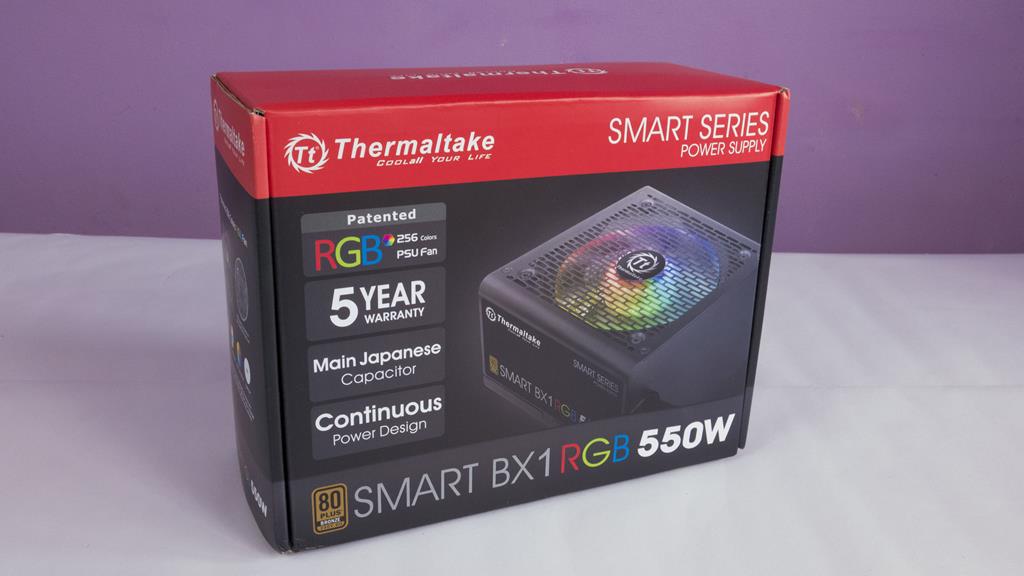 On the back of the box we can see more on the features the BX1 has to offer as well as the included connectors specifications.
Opening the box up and everything is packed nicely. The PSU comes in a bubble wrap bag with a small piece of home separating it from the cables.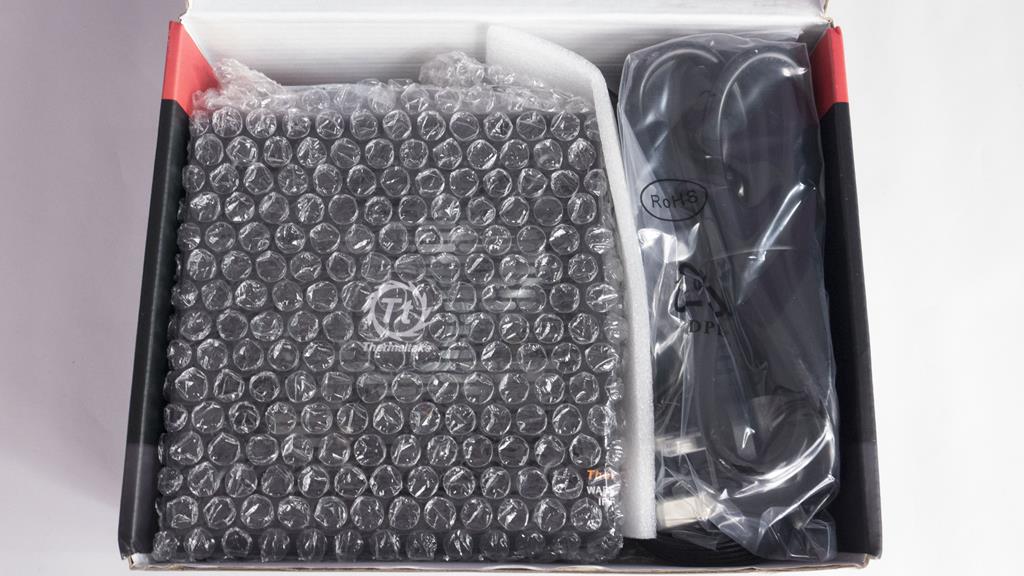 This is a non-modular PSU so that means that the cables are always connected. Even with this being the case, Thermaltake have gone the extra mile and made sure the cables are black and not the horrible mustardy colour that we see on a lot of cheaper PSUs. The grill on the bottom of the PSU will allow you to see the RGB fan on the inside that will not only light up but it will also keep the internal components of the PSU cool.
Both of the sides are similar, e can see the 80PLUS badge, model name and Thermaltake logo.
There are a couple of buttons on the back of the power supply where we will plug the mains power cable in. There is a simple on/off switch and then we also have the RGB lighting switch. The RGB switch, as you would imagine, will allow us to change the colour of the fan to our preferred with ease.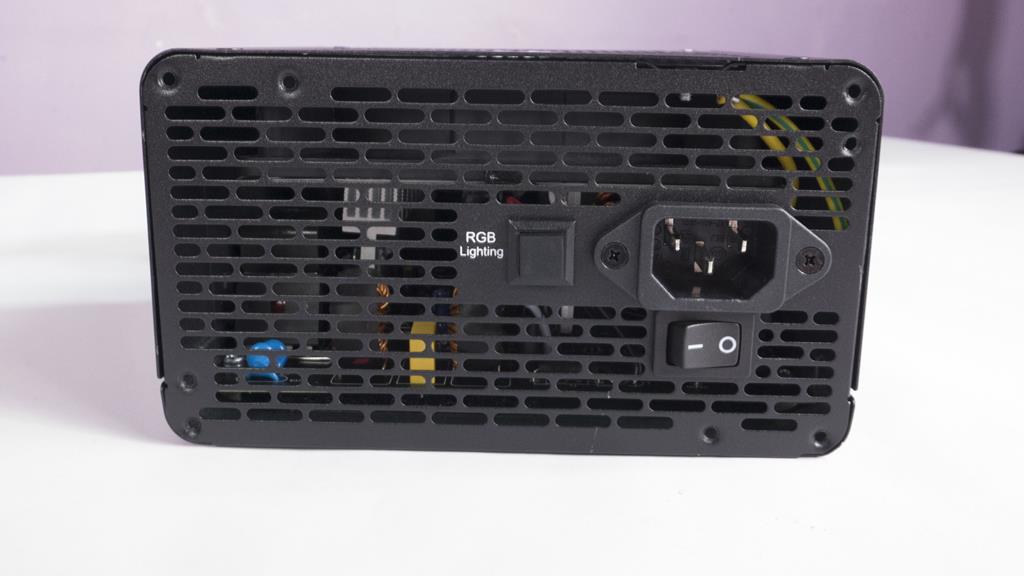 The top side of the PSU has a couple of stickers with the more technical info on them. These are a bit of a pain and don't do any favour for the aesthetics but are a requirement on any PSU. If nothing else, at least they are in a spot that can be hidden with a bit of luck. Unlike when they used to put all this info on the side of the PSU and you have no options but to show it off in your PC.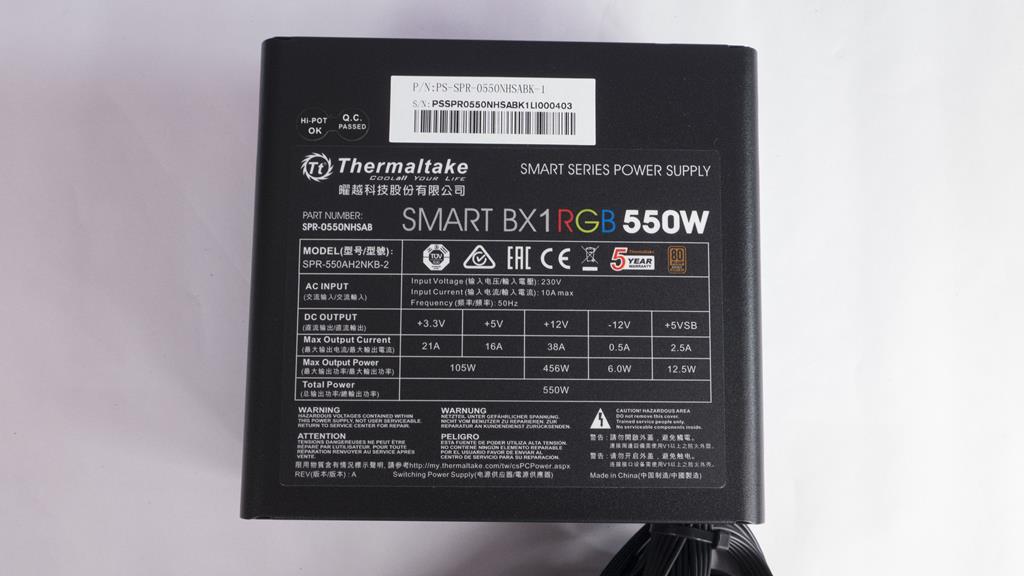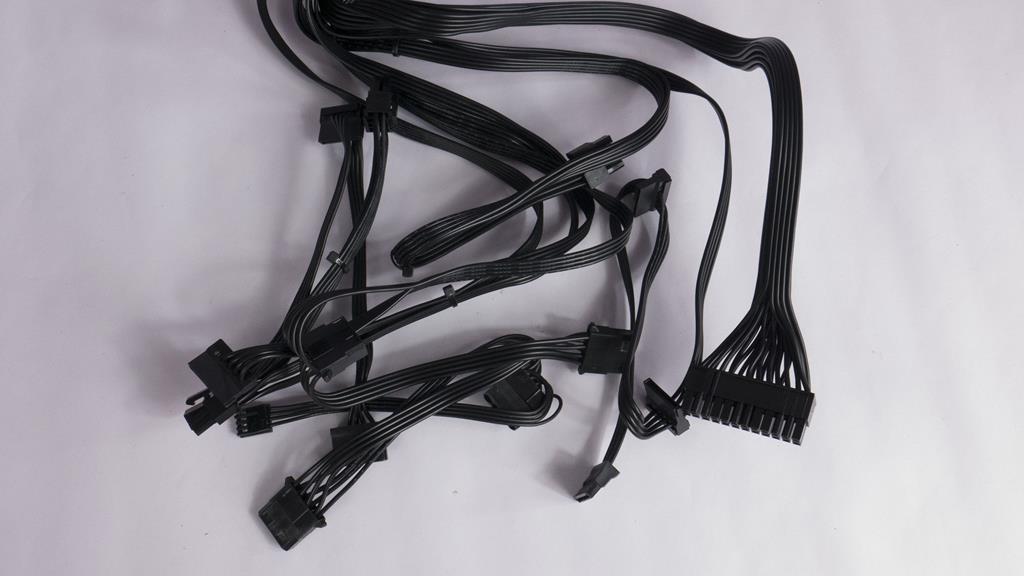 "The 10 RGB LEDs come preinstalled on the 120mm fan. Capable of displaying 7 colours (Red, Green, Blue, Yellow, Purple, Light Blue, and White), 3 illumination modes including Pulse, Full-lighted and RGB Cycle, and an LED Off mode."

Conclusion
While we don't have a proper ATX load tester to really stress PSUs out for testing, we do still hook them up and run some basic tests. During the testing on the BX1, it passed without any issues and all readings were well within their respected ranges at both idle and gaming load. The BX1 should have enough connectors on it for most standard builds and the 5-year warranty really makes things interesting. When you figure it out at £50 over 5 years, that's less than £1 a month for a PSU that not only offers good performance, it also offers some nice aesthetic features as well. The BX1 will help users add even more 'Bling' to their builds with ease. Even without the RGB, the BX1 is still a worthy PSU and for those that don't like the RGB, it can be easily turned off using the RGB button on the back. Thermaltake have not compromised on their integrity by using cheap components in the BX1 either even with the fairly cheap price they are selling it for. Another major thing the BX1 has going for it is that it is part of Thermaltake's massive ecosystem and if you are one of those people that likes to have as many parts as possible from the same manufacturer, the BX1 can surely help there. Thermaltake offer a load of hardware and components for PC gamer's and enthusiast's who want to get the most from their PCs. If you're looking for a PSU with a nice RGB effect that won't break the bank, the BX1 is for you then.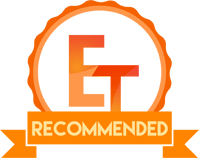 Many thanks to Thermaltake for sending in a sample of their BX1 for this review.