In most cases, large business partners can successfully develop sophisticated technological infrastructures on their own. But sometimes businesses come up with an idea of what they need, but lack technical knowledge to make it happen. That's where IT consultants come into the picture. Businesses usually contact IT consulting firms who offer a wide range of services that can address any possible problem or issue that may occur in the process of developing and maintaining technological infrastructure. Some of the problems that IT consultants help businesses overcome are:
1. Install and configure new computer systems for optimal performance
Businesses often need IT specialists for help with new computer setups for their employees. Whether for a business's core operations or for specific departments, IT consultants can install new equipment for workers and configure them for optimal performance. They do this by suggesting which computer hardware and software would best suit a company's needs for each department.
IT specialists also work to configure new systems for optimal performance by ensuring that no conflicts exist between the various devices, including routers, modems, printers, etc. In addition, they set up networks that allow for file sharing and Internet access for everyone who will be using the new systems. The right computer systems for a company can be essential for getting employees up and running in their day-to-day operations. This computing solution makes it possible for staff to work better and faster, which in turn helps a business grow and excel in its industry. It can also increase worker satisfaction, which helps reduce attrition rates for businesses.
2. Maintain computer infrastructures of the company
The computer infrastructures of a company need to be updated for the current standards. This is one of the reasons why businesses need to consult with IT specialists for their business needs. These IT specialists are the people who have the knowledge for all of these updates to computer infrastructures. They can update software for businesses for free or for a reasonable price, which is better than having to replace computers or other hardware to update for decreasing prices. With IT specialists for business, companies can avoid additional costs for updating the latest software.
Maintaining computer infrastructures for businesses is very important for the future of the company. With updated computer infrastructures, employees will be able to get their work done faster and companies can get more tasks completed for less money.
Other benefits of consulting with IT specialists may include protection from viruses, malware, spyware, and hackers. This free support assures companies that their data will be protected from any malicious software or hardware.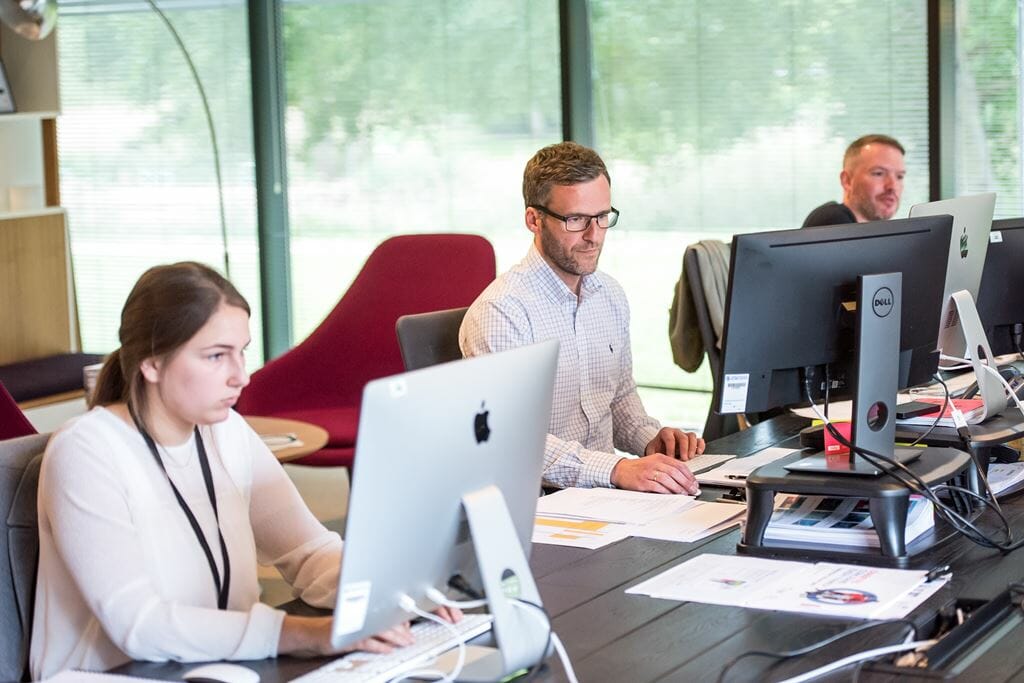 3. Train employees on new systems
One of the most valuable services for businesses to receive is training for their employees on new software or hardware systems. Virtually all of these technologies are complex which makes them difficult for users at first. Companies often don't realize this until they start experiencing problems, and when they're behind already because many employees won't be familiar with the technology.
Training for employees saves them frustration, keeps them happy at work, and makes for a less stressful workplace for everyone involved. Companies need to consult information technology firms to help train their employees on new systems so they are more competent using the systems. When companies wait until there is a problem with training, they lose a lot of money for missing out on the investment in training, and for repairing whatever system wasn't used properly. More often than not, problems are the result of human error, and these issues will be avoided with proper training for employees.
The other benefit for companies employing IT firms for training is for the development of their employees. Companies that want to grow and expand will benefit from developing their employees' skill sets, and for this, they need proper education and training.
4. Provide end-user support for computer applications
As more businesses become dependent on information technology for their day-to-day operations, the importance of quality IT consulting becomes bigger and bigger. Through consulting, companies can find out for themselves what the best practices for their particular system are, and how to properly apply them for their own needs. End-user support for computer applications is one of the main reasons why IT firms provide IT solutions for local Brisbane companies to overcome the common tech problems. There might be a problem or misunderstanding with software operating systems and/or hardware itself and it's mostly only an expert who can find out the problem.
The benefits of having professional support for your computer applications are definitely worth the consulting fee, as this is a very important step to take for every company. It is important for companies to focus on their core business and not waste time with common tech problems like computer applications that can be solved by consulting with experts.
IT Specialists are often consulted for all of the needs of businesses in terms of technology for their operations. They support computers, servers, programs, and other hardware that helps run a company's daily tasks. They help make sense of the changes in technology and keep companies from having to face common issues that happen with many businesses. Consulting with IT specialists is a priority for all modern businesses because it covers all needs the company will have.