Thanks to the internet and this digital age, everything is more connected than ever, resulting in the inception of digital markets that can take businesses to a whole new level.Transitioning to digital can greatly improve a business – from establishing an online presence to optimizing internal processes. Before going digital, formalize your business structure using online services like
incfile reviews
to easily set up a corporation or LLC to protect personal assets. Other impactful digital steps include creating a website, enabling ecommerce, digitizing records, allowing remote work, integrating online and traditional marketing, and leveraging data analytics. Proper planning and research helps ensure a successful technology shift.
When a company or a business is transitioning, it is important to sit down with all the stakeholders on board and discuss with them the digital transformation initiatives you are about to take. Make sure that each internal department is well equipped, trained, and ready to collaborate to make the transformation successful. This collaboration is crucial as improving your business using digital tools requires a transformation of the business structure and operations.
Business System Integration
Businesses can easily benefit by implementing the use of system integration to increase their efficiency, improve the workflow, automate operations, and help improve the customer experience. For example, companies and businesses related to logistics can go for automation tools that can save a lot of time employees spend in labeling, packaging, sorting, and shipping. The saved up time can be redirected and used to improve other aspects of the business. Nowadays, cloud computing is a technology that is helping businesses improve their workflow as most services allow easy data access, storage, and backup services. Cloud services offer remote data servers which can be accessed from anywhere and provide an encrypted channel to keep valuable data safe from online theft. These cloud technologies also offer software integration that makes it easy to integrate several office-related apps into one place, ultimately streamlining the workflow.
Building up a strong digital presence is essential in this era, to be able to stay competitive and thrive as a business. Most businesses fail to establish a digital presence due to the lack of an effective marketing strategy. Without an effective digital marketing strategy, the efforts you spend to build your business online might not be able to produce fruitful results. Start by working on making a website or reworking the existing business website to improve its functionality, make it user-friendly, provide support across various digital devices, and put up valuable content that can keep the user engaged. Other options include email marketing, email to SMS, pay-per-click marketing, and social media marketing.
Working on improving communications can significantly boost up the productivity of a business, help lower down the costs of operations, and provide a wider network for your business to connect with. Traditionally, most offices used a public switched telephone network that is now being improved with novel digital communication technologies. Direct routing is a method of connecting your business team to a plethora of telephony services, resulting in affordable call rates. Using the widely appreciated communication platform ms teams will help your business allow interoperability, improve its outreach, and maintain cost-effectiveness. The deployment of direct routing systems is very simple. You can either go for an on-premise SBC infrastructure or opt for cloud-based SBC services. Choosing cloud-based services might be the best option for aspiring businesses as it will give them time to focus on their business instead of using valuable resources to maintain the systems. As different businesses have distinct requirements, make sure to properly evaluate your options before you go on to improve communication services.
Work on your target audience and find engaging ways to address their requirements that will ultimately lead to increased sales. Most marketers and industry leaders emphasize conducting preliminary market research, evaluating user behaviors, and product purchasing patterns that can assist you in making informed decisions. Building up your brand identity will require digital marketing tools, the right marketing strategies, and the right experts to help you throughout the process. Therefore, give adequate time to research and then move forward for the best outcomes.
No matter the type of product or service you offer, it is imperative to create an impactful brand identity to build trust among your consumers. As you already know your business niche, try exploring different possibilities to understand what exactly do your customers want. You can use analysis tools and evaluate the collected user data to make informed decisions. Knowing the market statistics will help you make decisions that carry the best outcomes.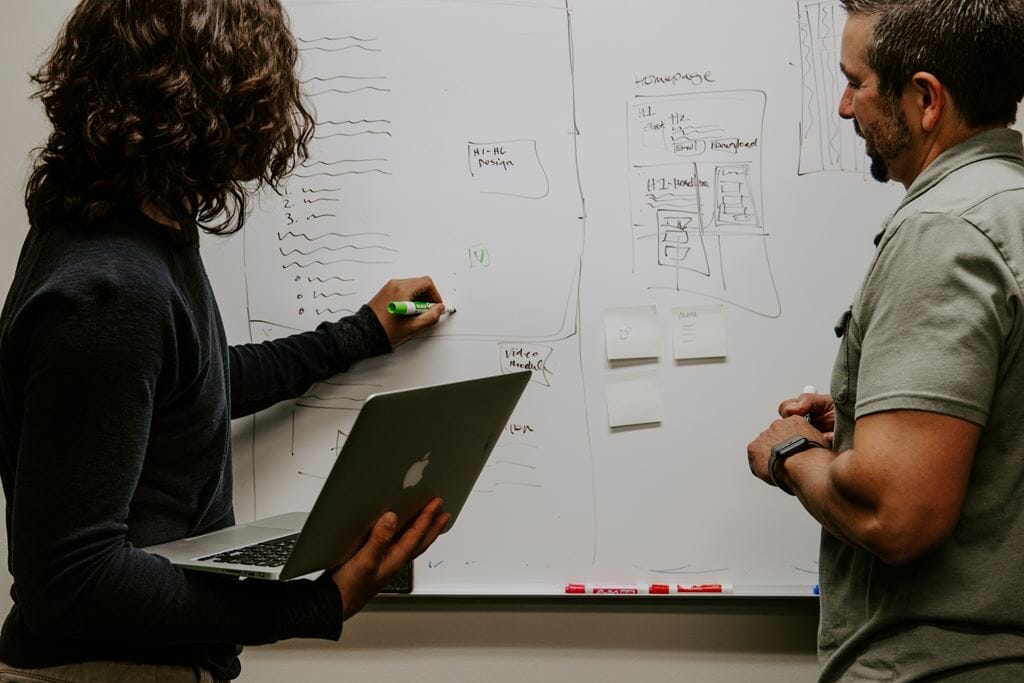 It might feel tempting to implement every new technology to expand digitally and improve sales in the long run. However, making the wrong choices can cost you a lot of money. Therefore, before using any digital tools, get a clear idea of your business objectives and then use the available tech accordingly to get the most meaningful results.