UX copy is the text that appears on your app, website, or any other digital product. UX Copywriters are responsible for crafting this content to ensure it fits with design and marketing objectives while also meeting user needs. However, the whole process of writing a UX copy can be complicated, frustrating, time-consuming, and even overwhelming for some. This article will share the best practices of managing UX copy from design to production. Read on to learn more!
1) Plan Your Design Process
Planning your design process will help you to develop the correct structure, tone, and voice for your UX copy. Before jumping into design or production, make sure you are clear about who your audience is and what they want from your product. What is the problem you are trying to solve? How can UX copy support them through this journey? Only when you answer these questions can you deliver the best UX copy. It is also important to mention that there are online resources, such as Frontitude, that can help you manage your copy. Planing wisely will help you to avoid design and production mistakes.
2) Design The Right UX Copy Structure (What Goes Where?)
As mentioned above, planning your design process will make it easier for you to manage UX copy from design to production. But this process shouldn't stop there. Once the structure is planned, the copy should be designed accordingly. During the design process, it is important to understand what goes where. Let's look at an example. Logins are the first thing visitors see when they come to your app or website. Here is where you have a chance to grab their attention and encourage them to stay on your platform. For instance, "No signup required!" should be above the signup form. And "Start exploring the world" should be above your home page or category page. Doing this kind of copy structure will help you to maintain a clear and consistent tone throughout your app, website, or any other digital product.
3) Developing The Right Tone And Voice
The tone and voice of your UX copy also play an important role in this process. Just like design, it is easier to develop a solid tone and voice when you have already planned your design process well. For instance, if your audience is millennials, you should talk to them in a casual tone and voice. However, if your audience is mature adults, you should use a more formal tone and voice. The words you choose also play a big role in establishing the right tone and voice for your UX copy. Luckily there are resources that can help you with this aspect of the design process. For instance, you can find an extensive list of words that can guide your UX writing.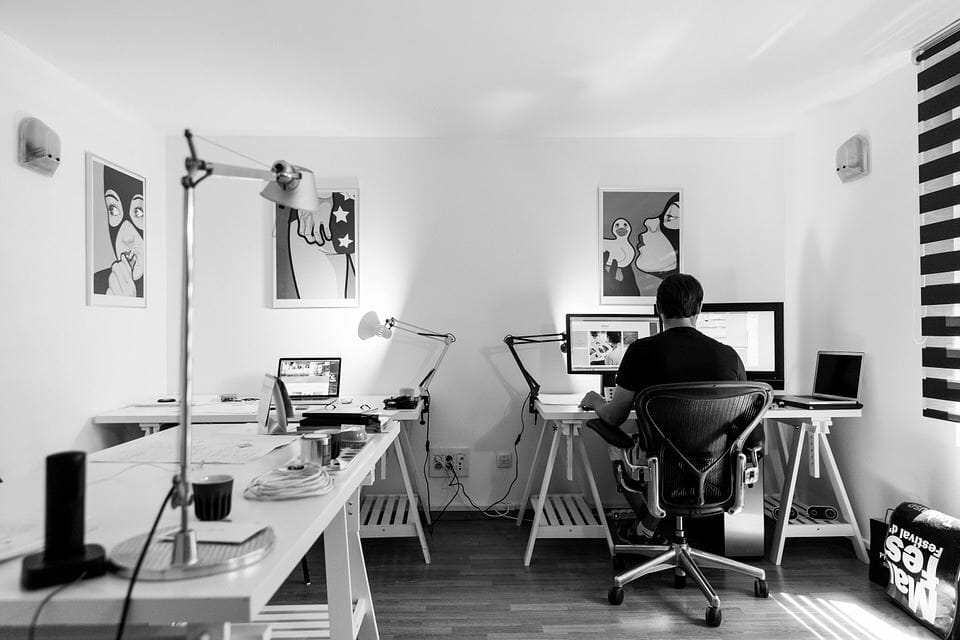 4) Test Your UX Copy 
Once you have planned, designed, and developed your UX copy, it is time for testing! Testing your UX copy with the audience will help you come up with the most effective words, tone, voice. And more importantly, it can flag any mistakes before they go to production. Mistakes that can happen include grammar, spelling, broken links, and more. The best way to test your UX copy is to ask the audience what they understand from your words. It will help you develop a clear understanding of your product's tone and voice. 
5) Gather Feedback From Audience And Team Members
When you are testing your UX copy, it is important to gather feedback from the audience and team members. Gathering this information can help you improve the words, tone, voice, structure, and anything else that might yield results. This will not only help you fix any mistakes before they go to production but also let you know if something is missing or needs improvement. You could use tools such as SurveyMonkey to gather feedback from the audience.
Based on the information that you have gathered, choose the steps that need to be taken next. For instance, you can decide to incorporate feedback or revise your UX copy if necessary.
6) Production
The final stage of your UX copy is production. This is where you make the words come to life and make sure they work perfectly with the design and tone and voice.  There are several ways you can do this, but it is important to highlight that mistakes at this stage cost you time and money.
The first way you can produce your UX copy is by using the right software. For instance, Adobe Creative Cloud has everything you need to manage your UX copy from design to production. 
7) Document Your Workflow
Now when everything is done, it is time to document your workflow. Documentation helps team members learn from each other and work faster next time. So, when you're working on your next UX copy project, keep in mind that you should write down every step you take so it can help future project managers. This will also help you better communicate with your team members and clients as the process becomes streamlined. In addition, keep in mind that UX copy takes time to develop and change as things progress fast in this field.
If you want to be successful in your UX writing, it is important that you understand the entire design process. During this process, you are likely to face challenges that require your attention. The most challenging of these problems would be developing a tone and voice. It is also important to know what tools you should use for the document management process as well as the software to use during the production stage of your UX copy. Keep in mind that your goal is to come up with well-written and error-free words that will take the product to the next level. Also, keep in mind that your audience's experience is what determines the success of a product. Take this into consideration when you are thinking about how your audience will interpret your words, tone, and voice. Hopefully, with the help of this article, you will be able to come up with the best results.