Introduction
We've seen quite a few monitors from our friends at BenQ in the past couple of years. One thing that I've learned, personally, is that each monitor is designed to offer a certain function and cater to a specific need. Not all monitors are meant for gaming just as some monitors are better for photo editing than others. It can be a lot to take in when looking for a new monitor especially if you just want something that will work all-around and offer an enjoyable experience. BenQ has a wide range of monitors available and this is surely one designed for most any profession that may need one and today, we are taking a look at the BL2405.
The BenQ GL2450 is designed for businesses and features BenQ's Eye-Care technology. Coming with a reasonable price tag of around £105 here in The U.K., the BL2405HT has some decent features that should see you through most of your Netflix binging or spreadsheet editing. Coming with Flicker-Free technology, a 2MS response time and featuring an energy efficient LED panel, the BL2405HT should have what most users would need for home and office work. To help reduce the strain on eyes, the BL2405HT has a low blue light feature which essentially filters out the harmful blue light which can cause eye fatigue.
Specifications
Main Specifications
All Specifications
Display
Viewing Angle (L/R;U/D) (CR>=10)
DCR (Dynamic Contrast Ratio) (typ.)
Audio
Monitor
Picture Mode
Standard / Low Blue Light / Movie / Game / Photo / s-RGB / ECO
Color Temperature
Normal (6500°K) / Reddish (5700°K) / Bluish (9300°K) / User Mode
OSD Language
17 Languages (English / Francais / Deutsch / Italiano / Espanol /  Polish / Czech / Hungarian / Serbo-croatian / Romanian / Netherlands / Russian / Swedish / Protuguese / Japanese / Chinese / S-Chinese)
Eye Care
Connectivity
Power
Power Consumption (on mode.)
Power Consumption (based on Energy Star)
Power Consumption (stand by mode)
Power Consumption (sleep mode)
Dimension and Weight
Dimensions (HxWxD mm) (w/o Base)
Dimensions (HxWxD mm)
H: 502x579x213
L: 392x579x213
Net Weight (kg) (without stand)
Environmental Standards
Compliant Standards
Closer look
Being a standard home and office monitor, the BL2405 doesn't have any fancy features or looks to it and this is just fine. The monitor features a fairly normal sized black bezel all the way around the screen.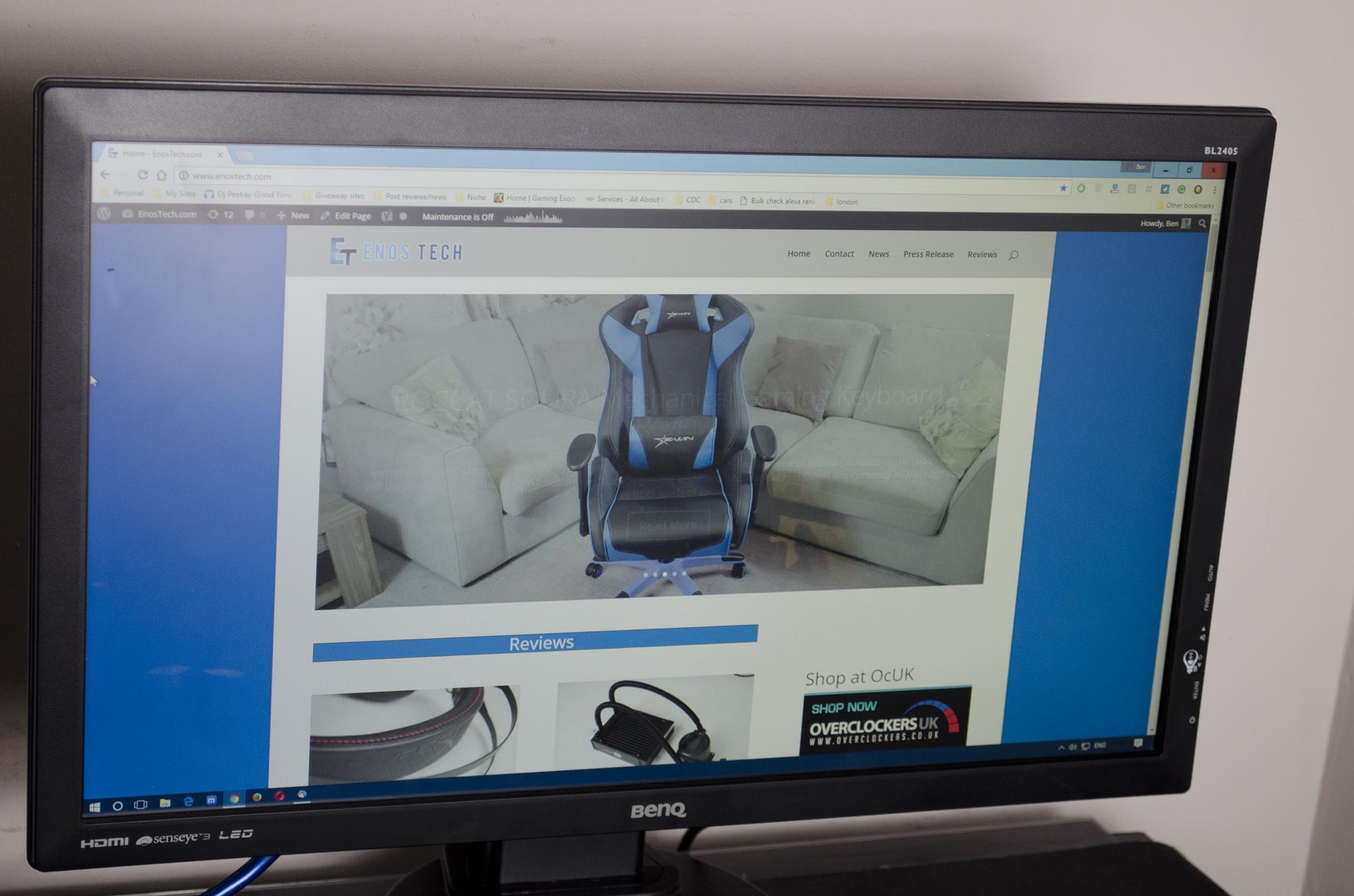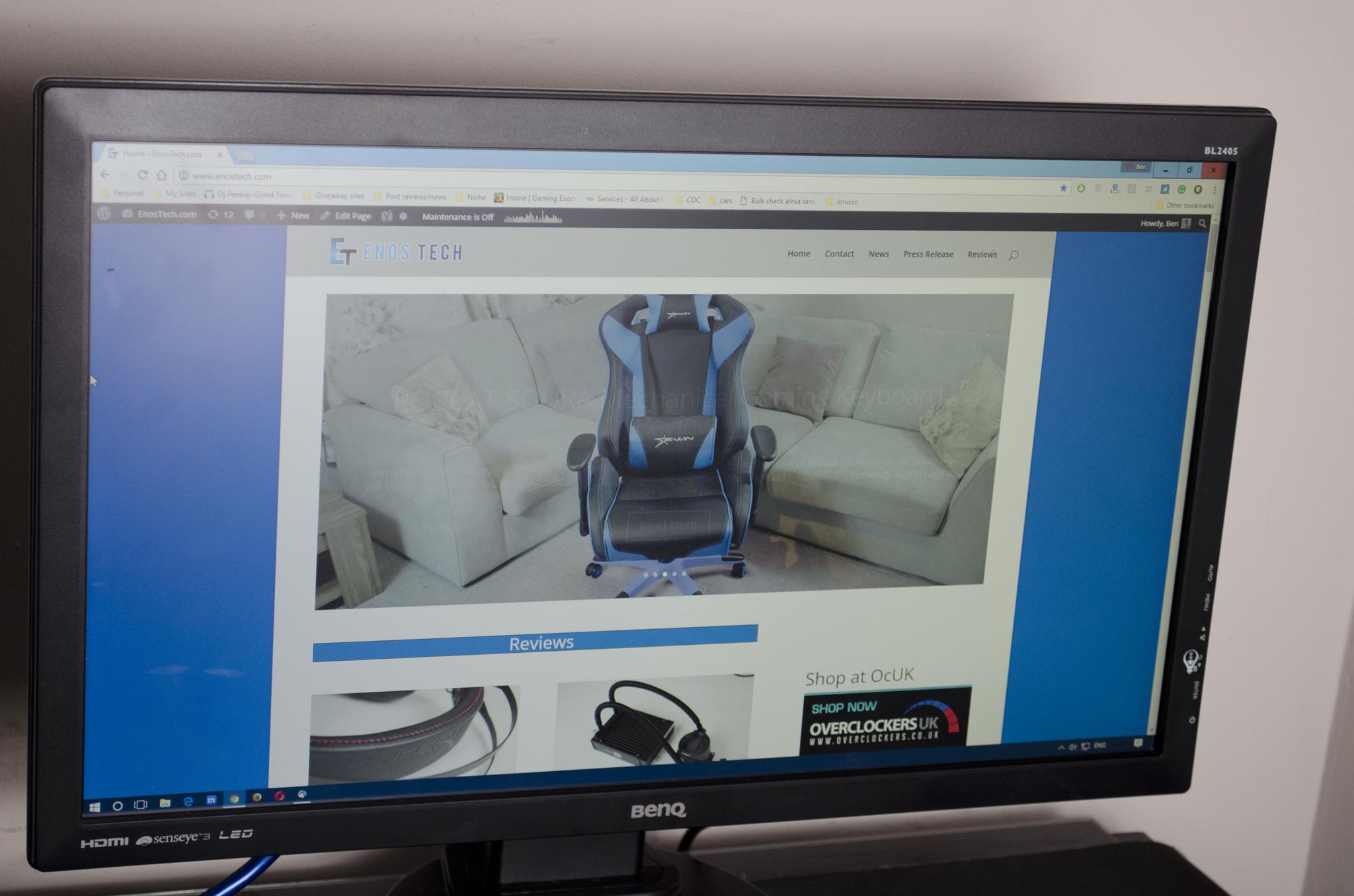 Down the right-hand side are where users will find the power button and the other buttons used to navigate the menu and help change the settings. All of the buttons are on the side of the bezel but you can see the labels on the front side which should help make sure you don't hit the wrong button too many times.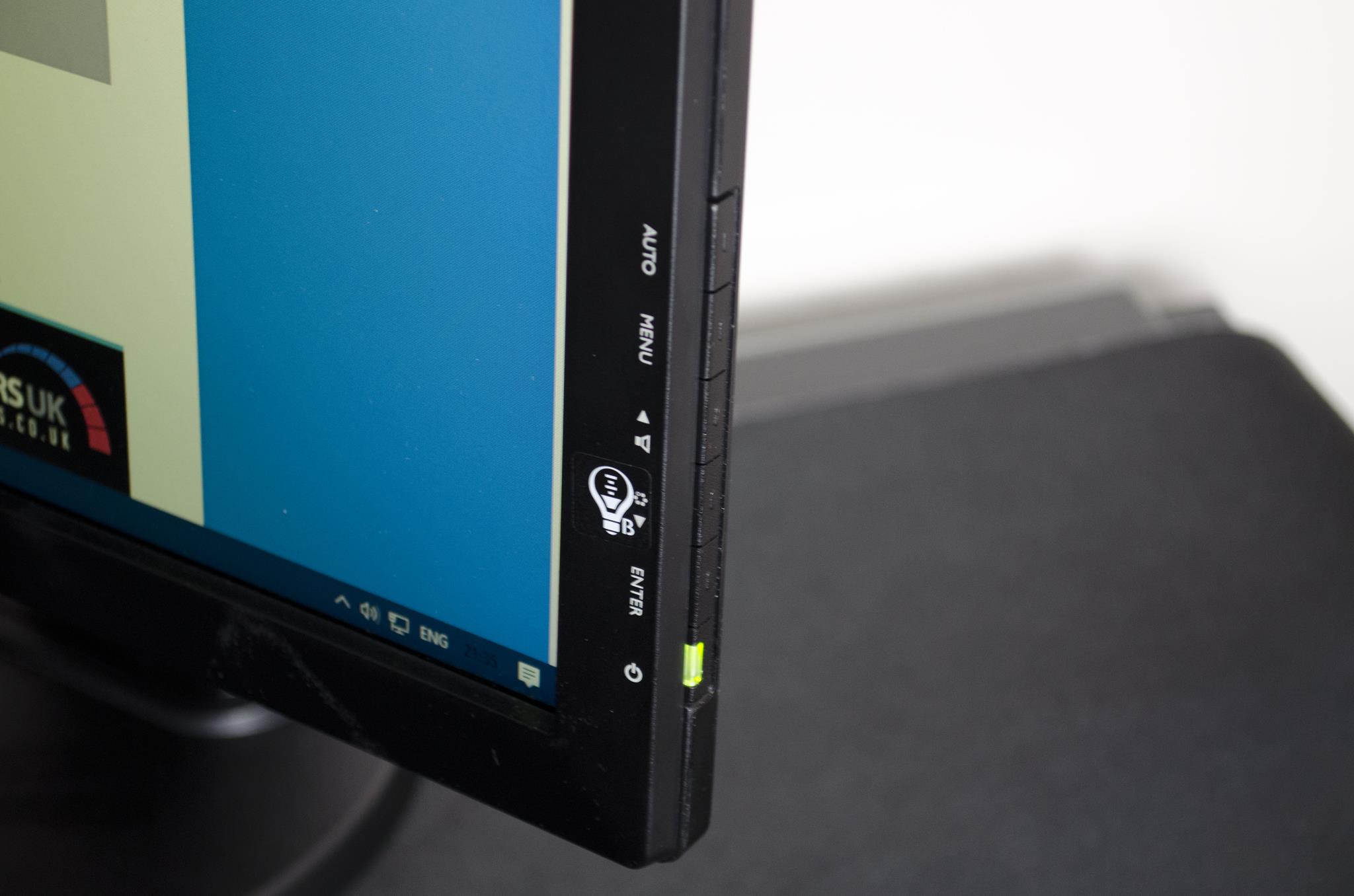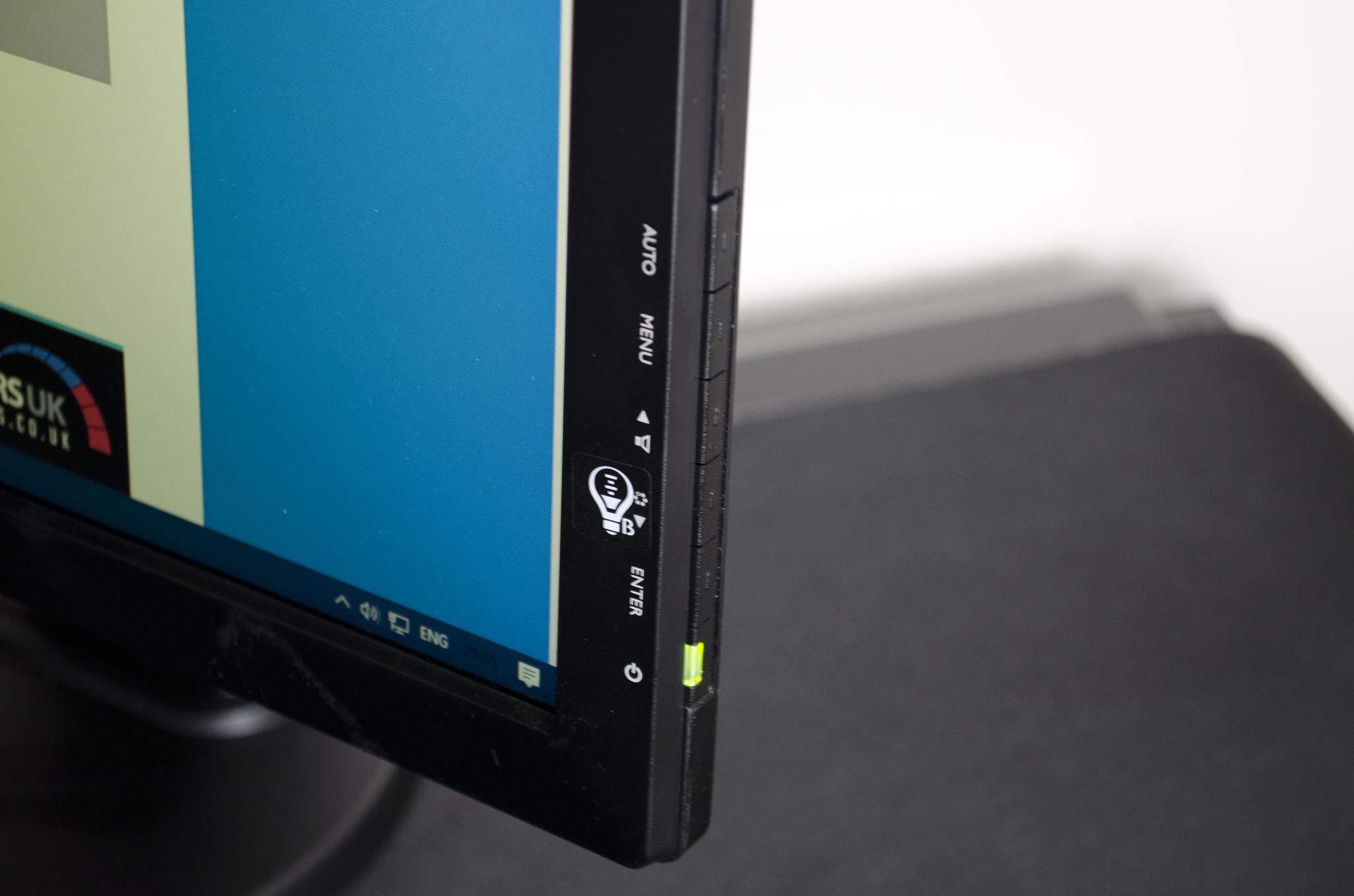 The BenQ BL2405 stand offers users the option to move the monitor to get it into the perfect position for their individual needs. Not only can you move the monitor up and down to adjust the height, you can tilt the screen back and forth to get an optimal viewing angle.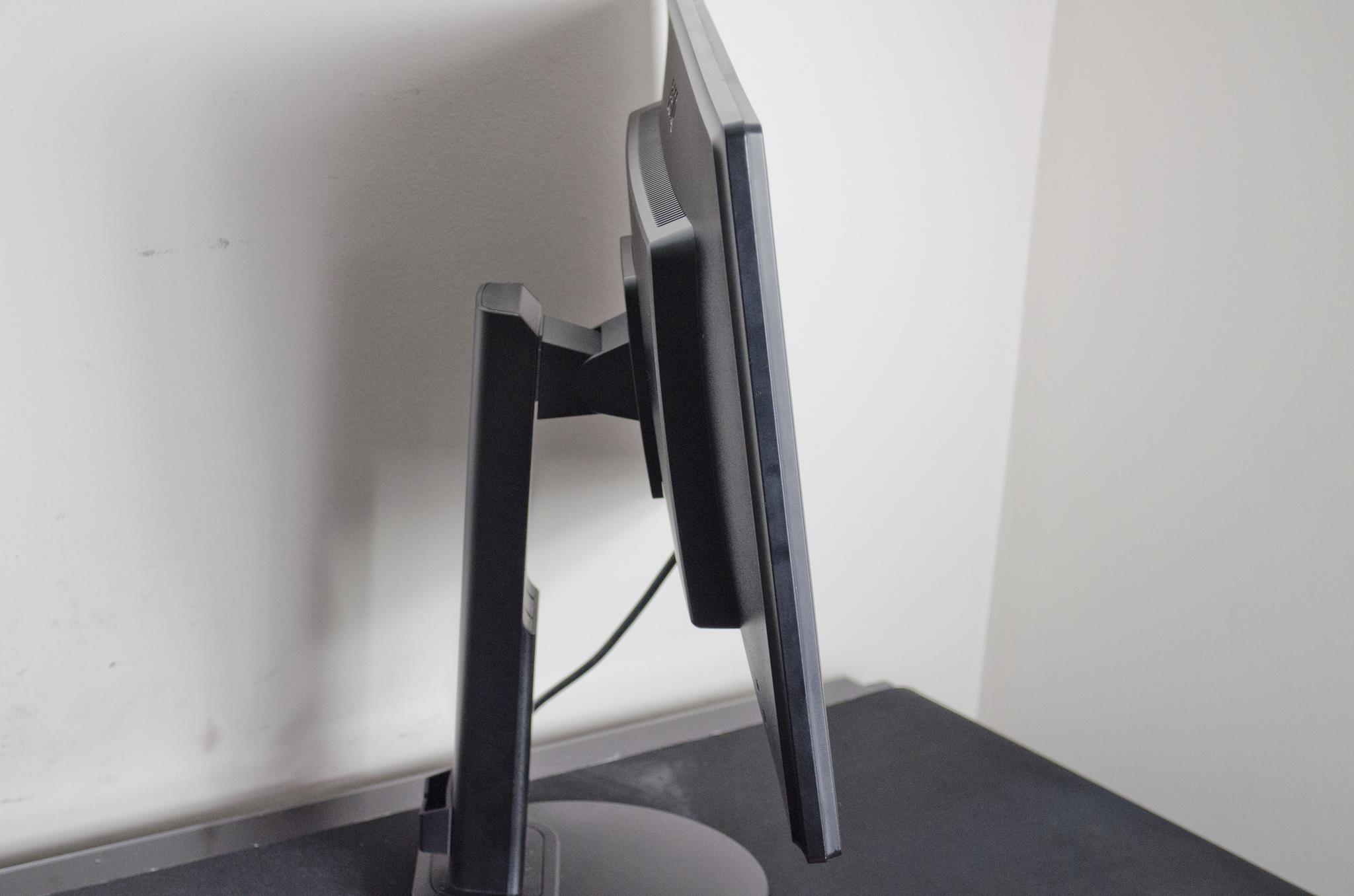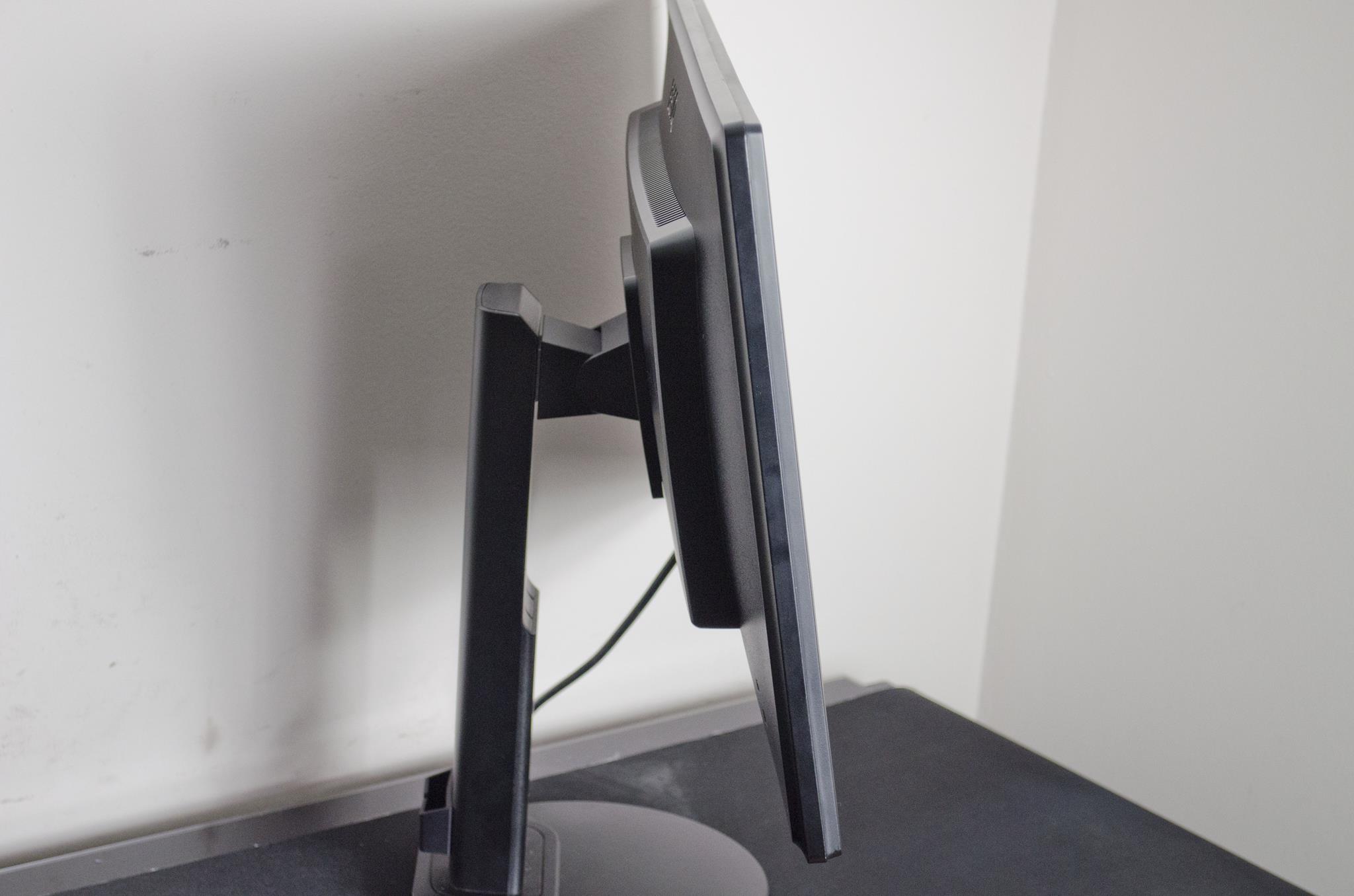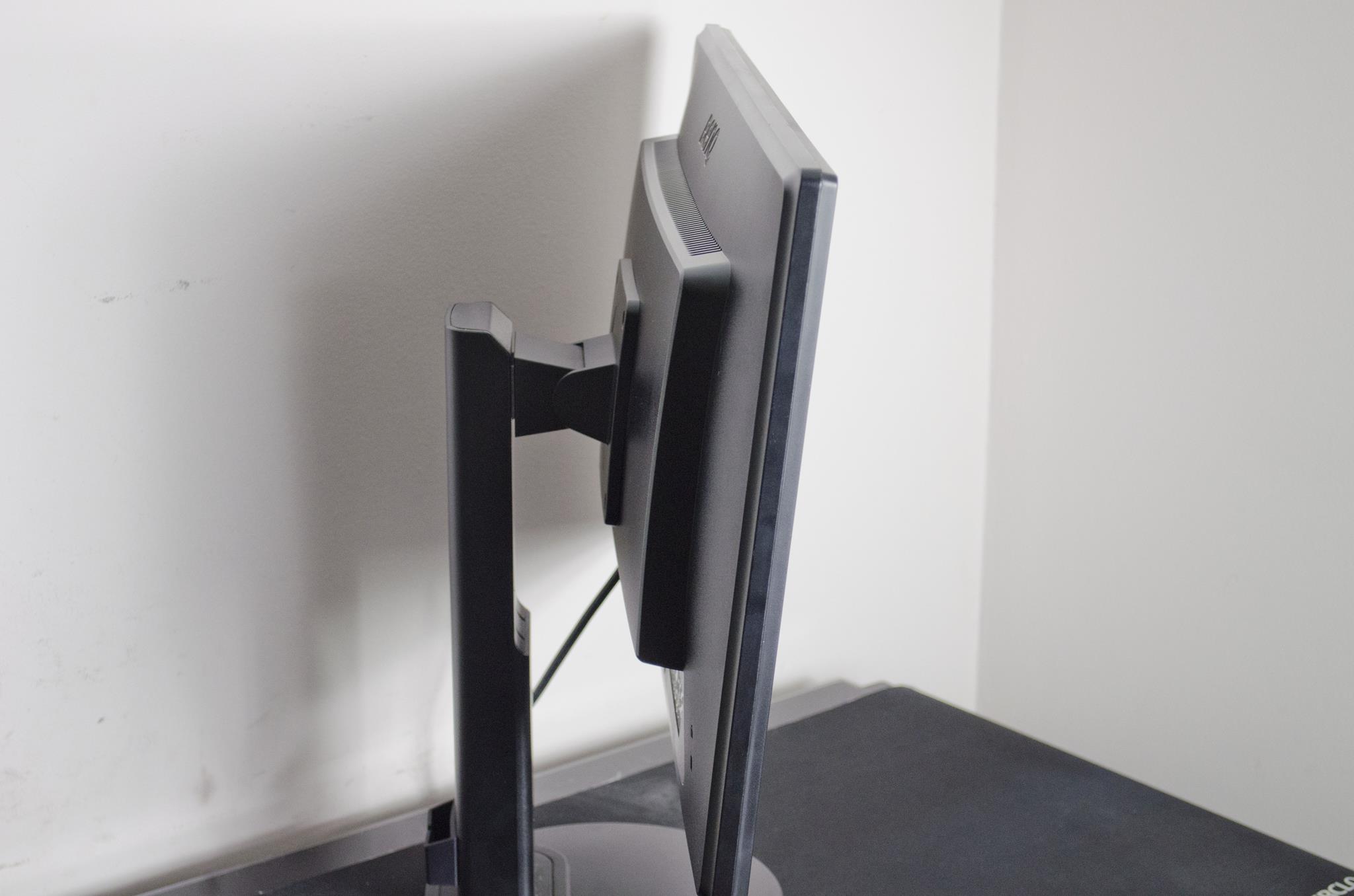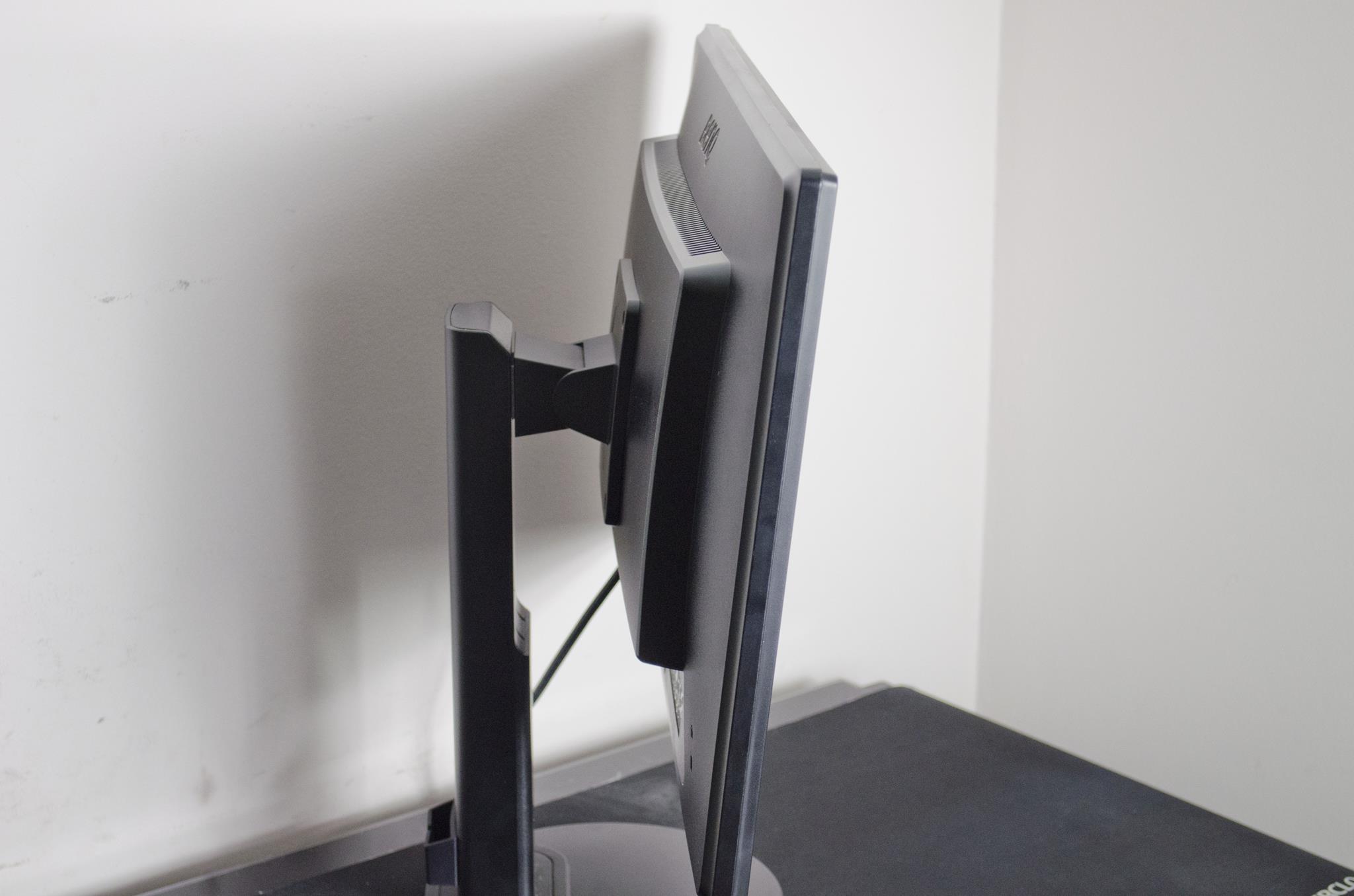 One thing I am personally a big fan of on the backside of BenQ monitors is the extra clip they have added for cable management. While it may seem like a minimal detail, it can help to route all your cables on your desk and make things look much cleaner. Looking at the back of the monitor we can also see the vents to let warm air out and not cause any damage. Also, one may also note that this monitor features VESA mounting so those who want to add it to a custom stand or make it part of a multi-monitor setup will be able to do so with ease.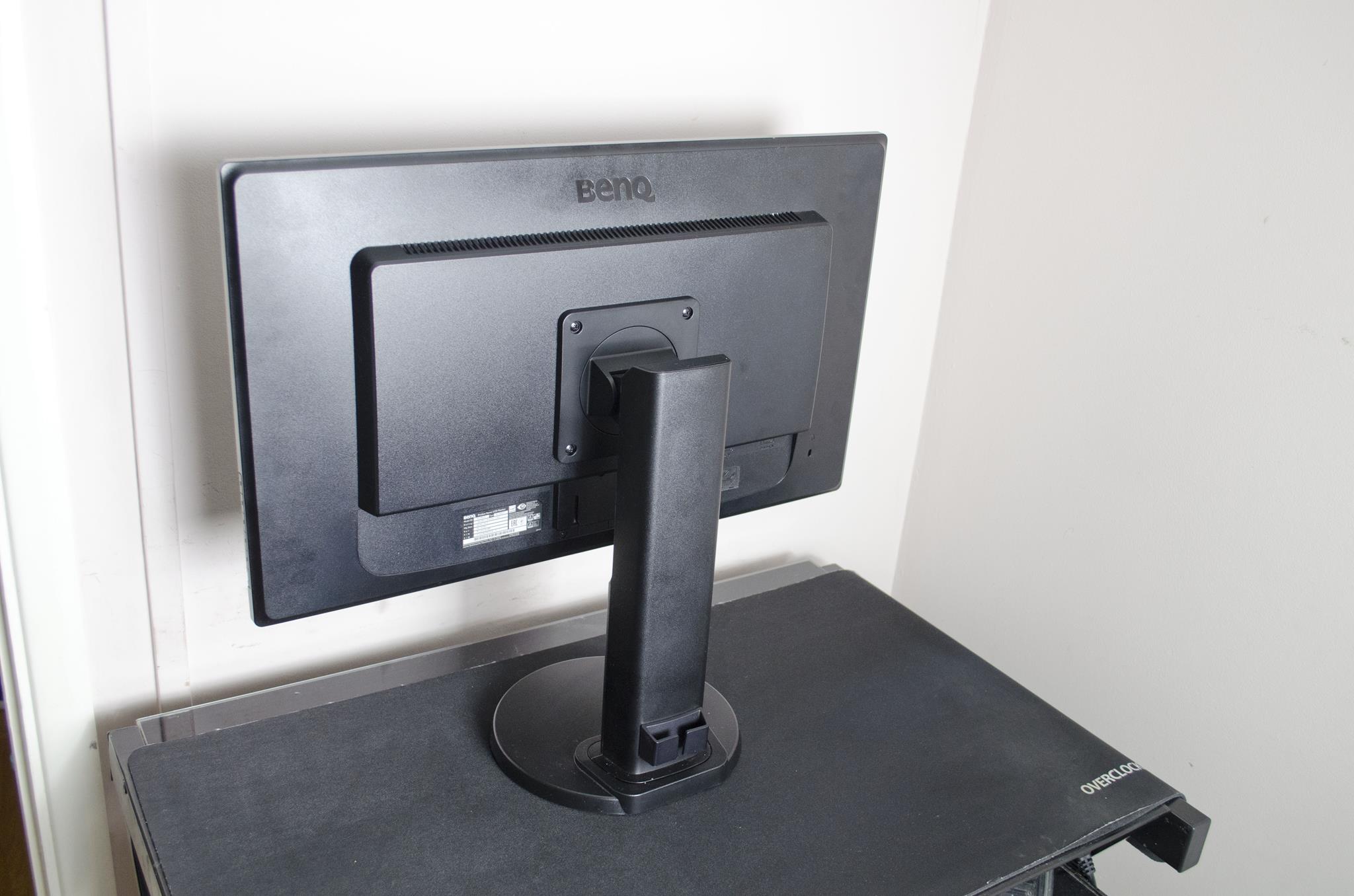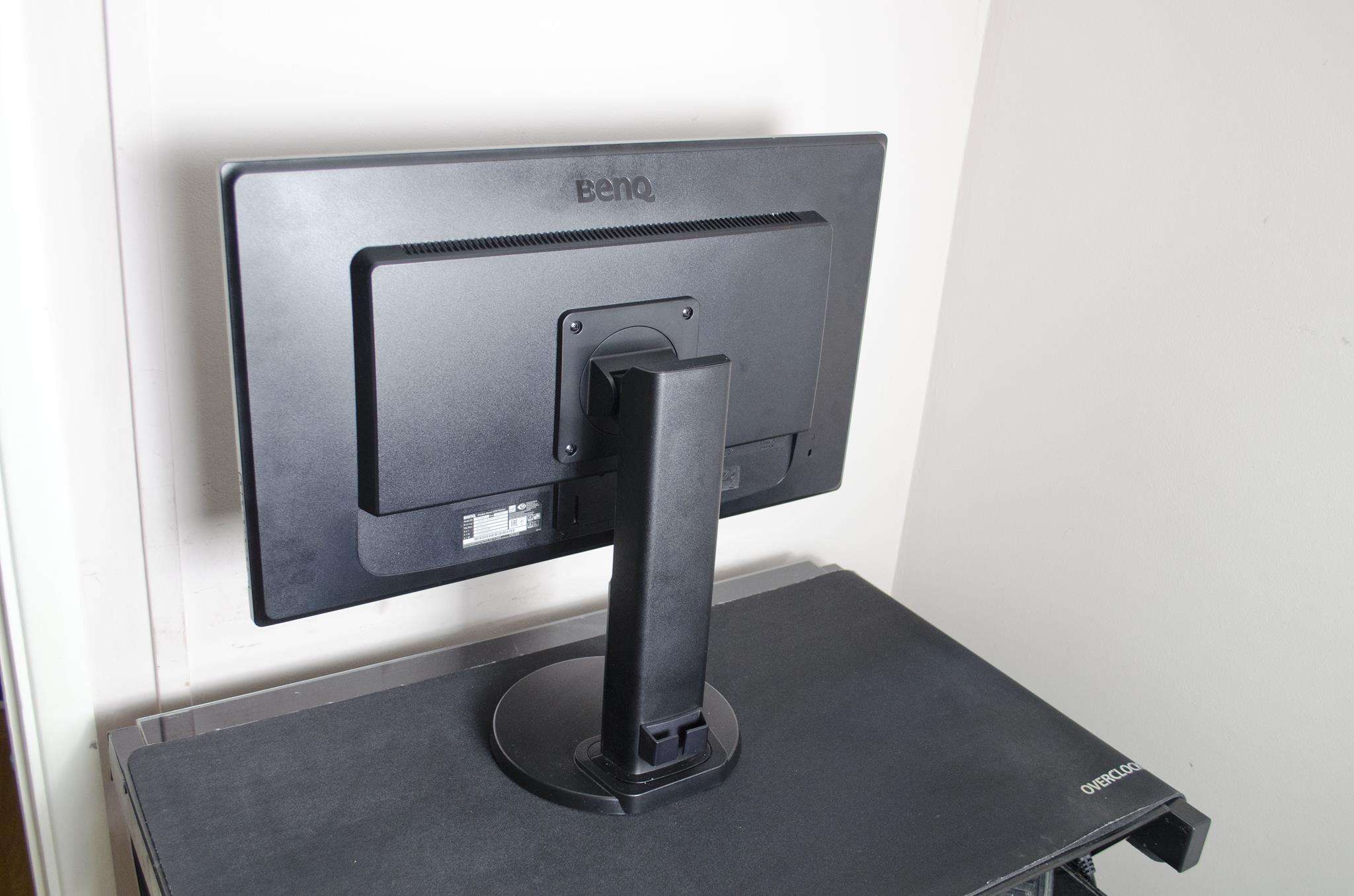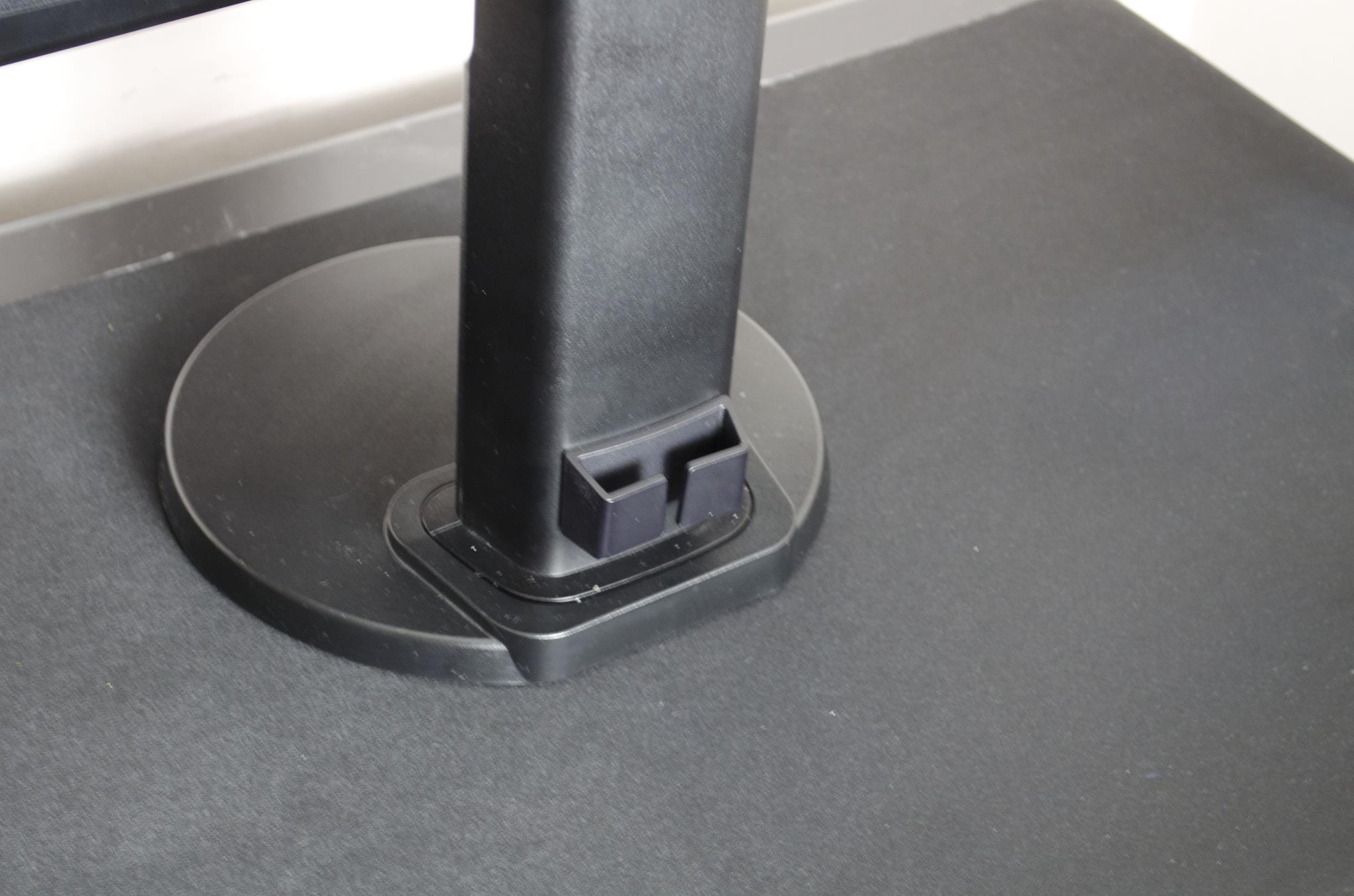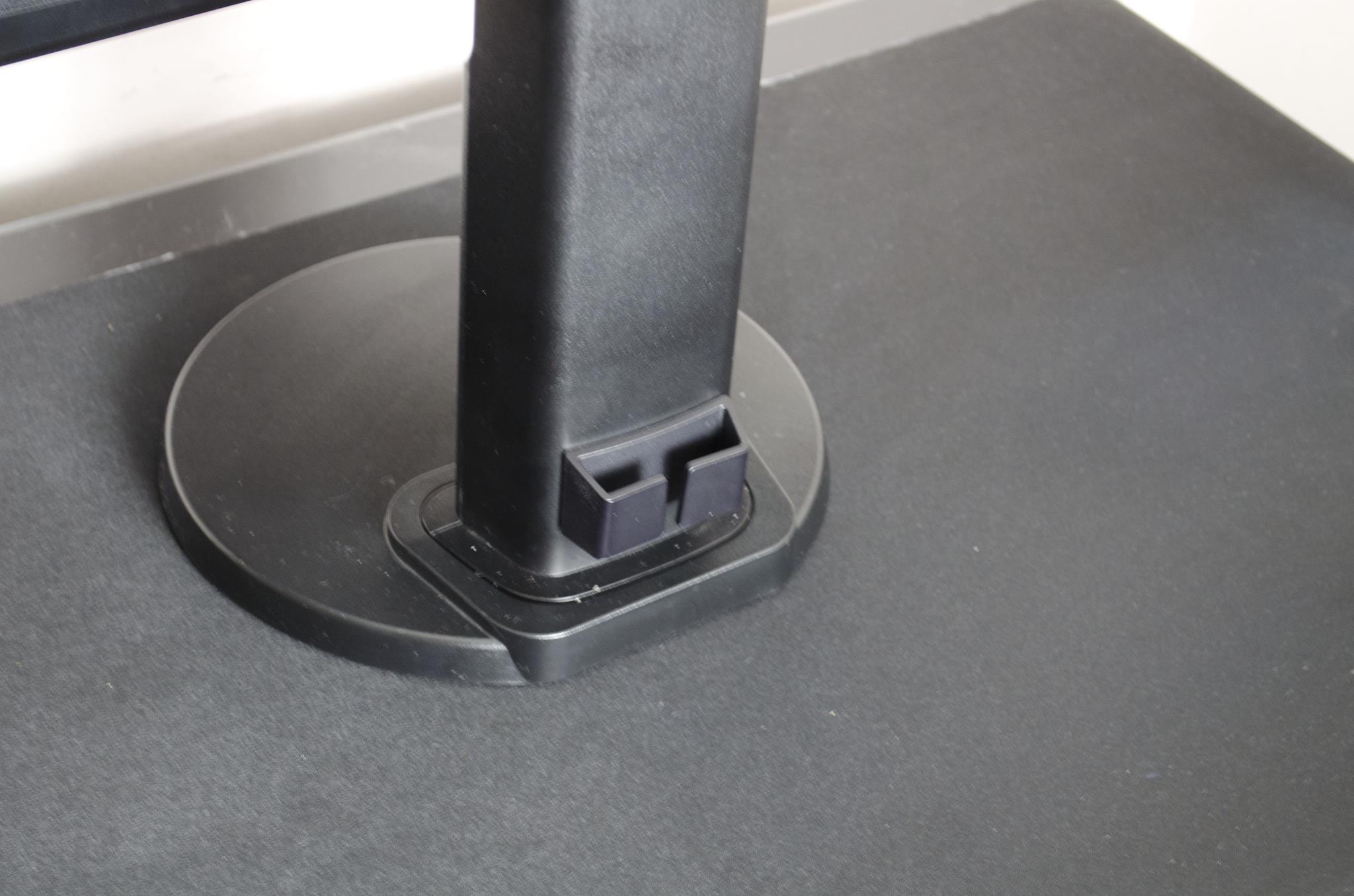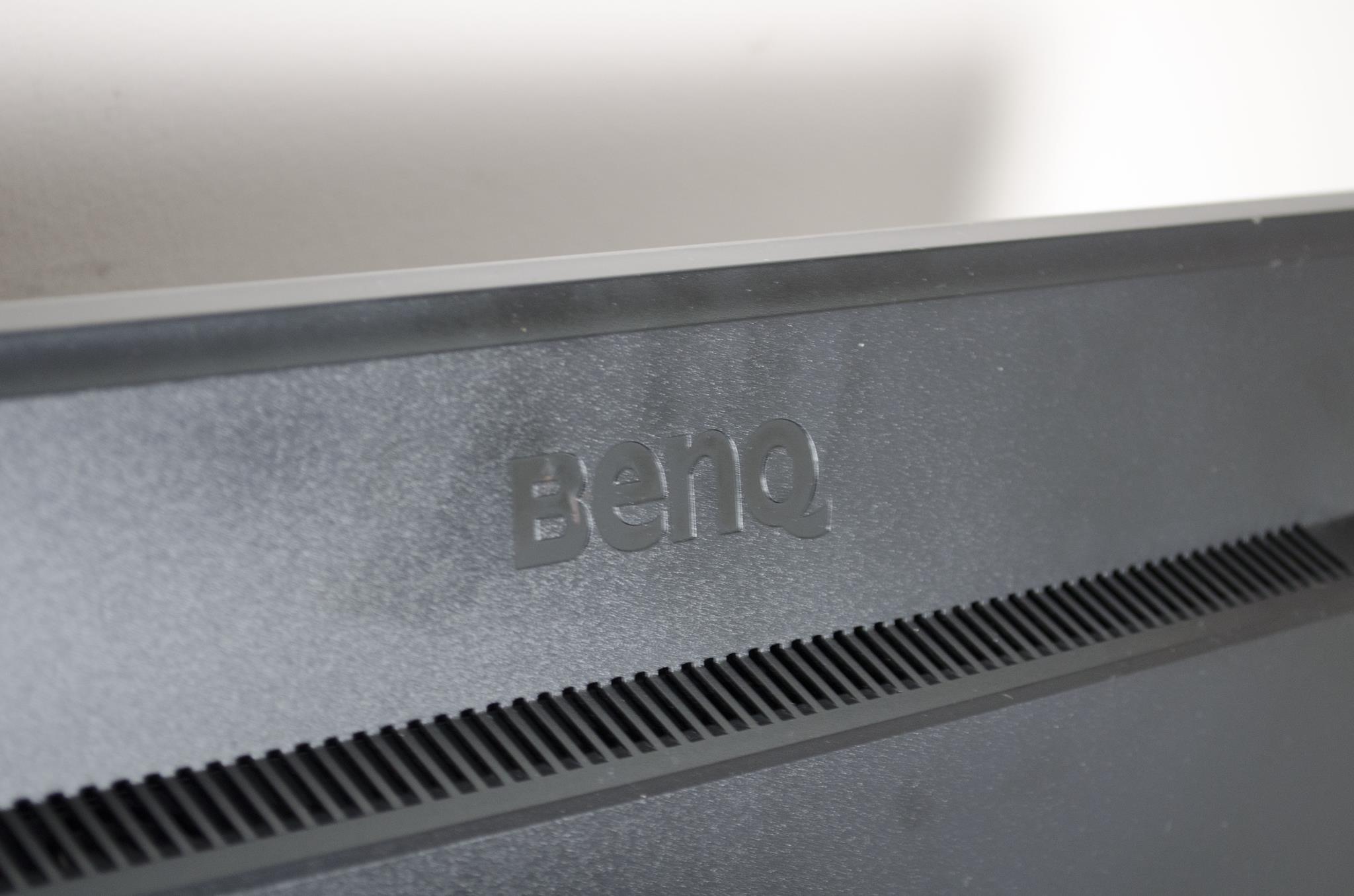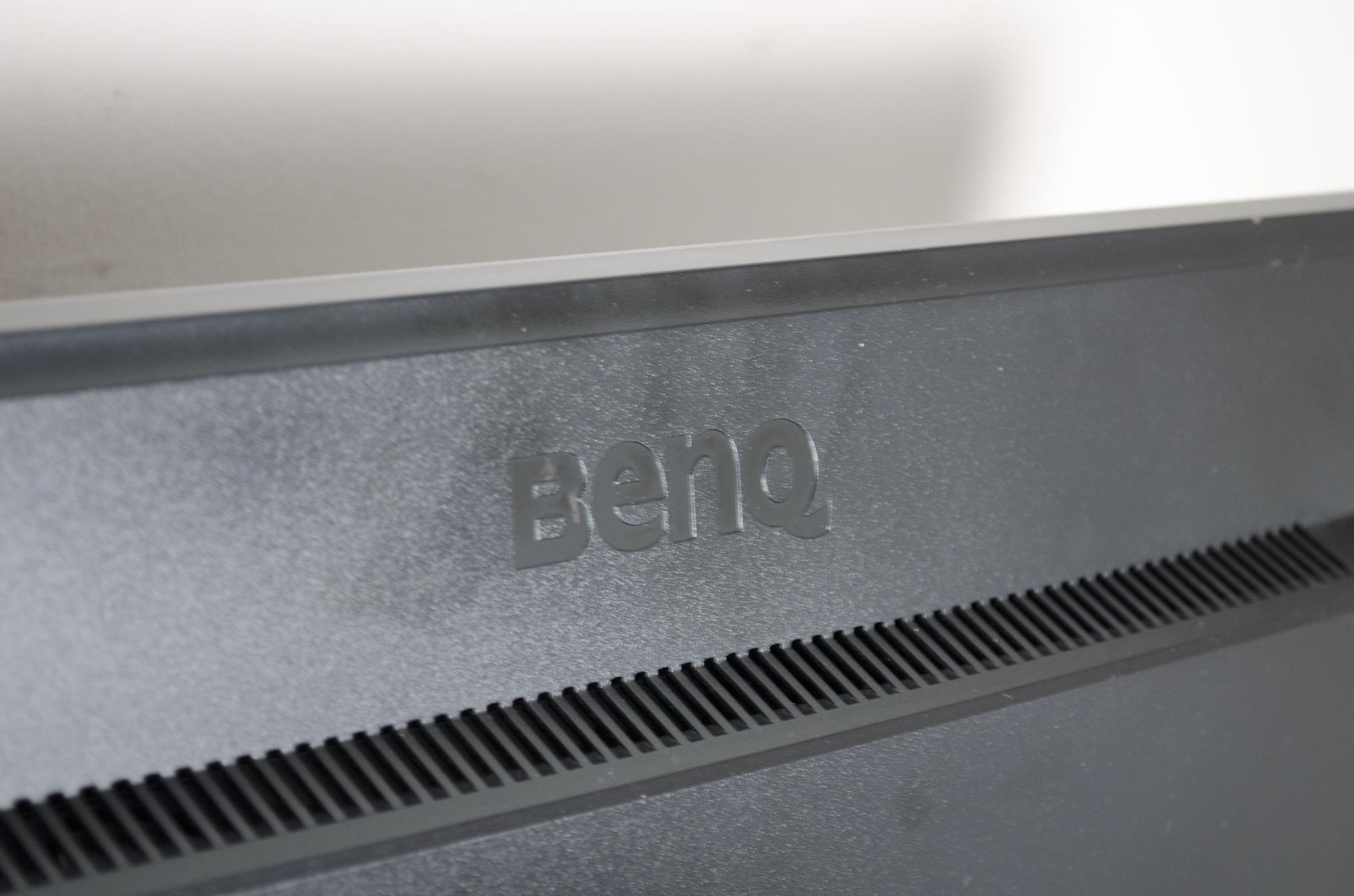 As for connections, there is a power cable input, VGA, DVI-D, HDMI and Audio headphone and mic jacks. This should be more than enough for most business users using this in a standard office environment.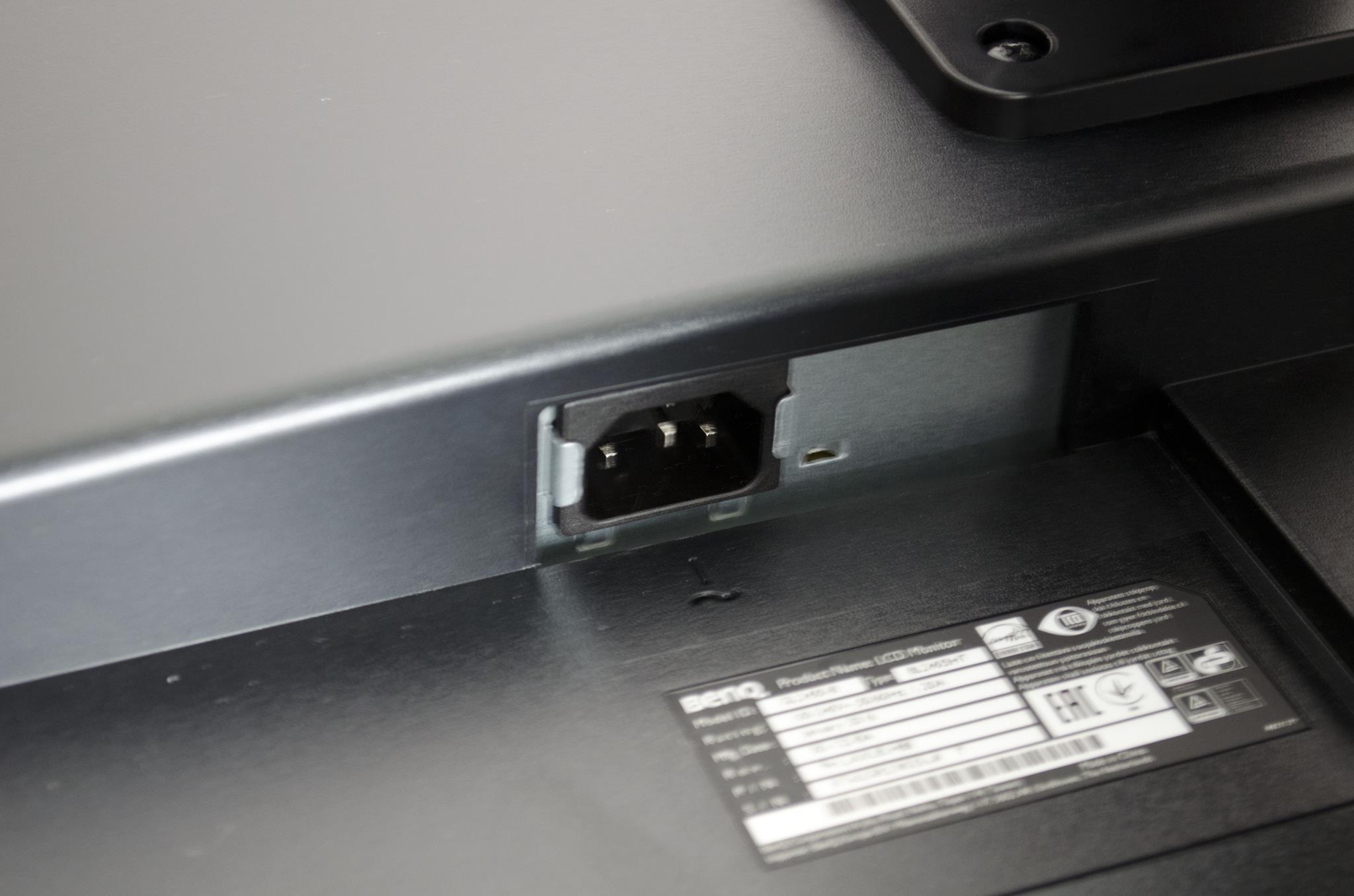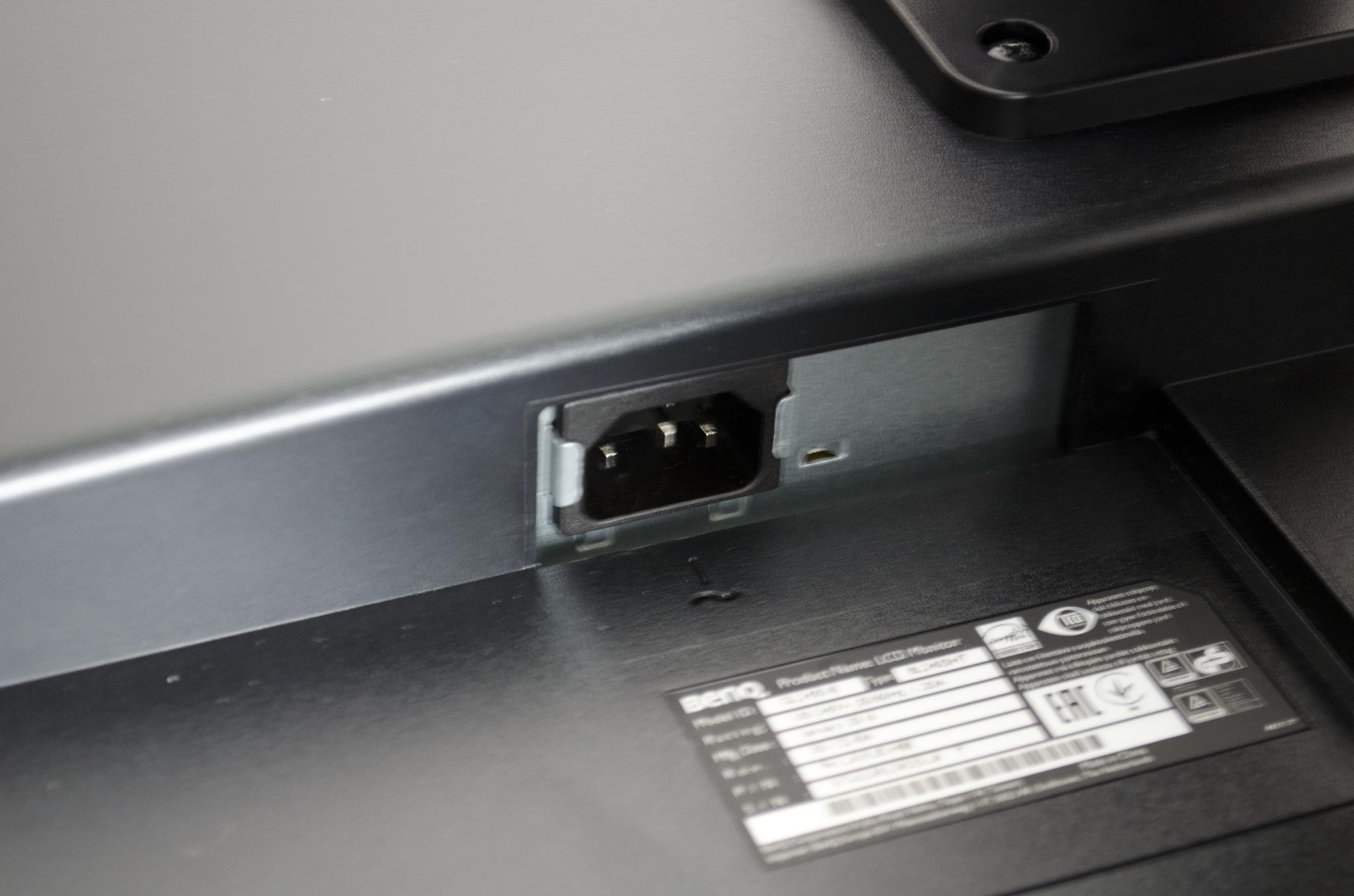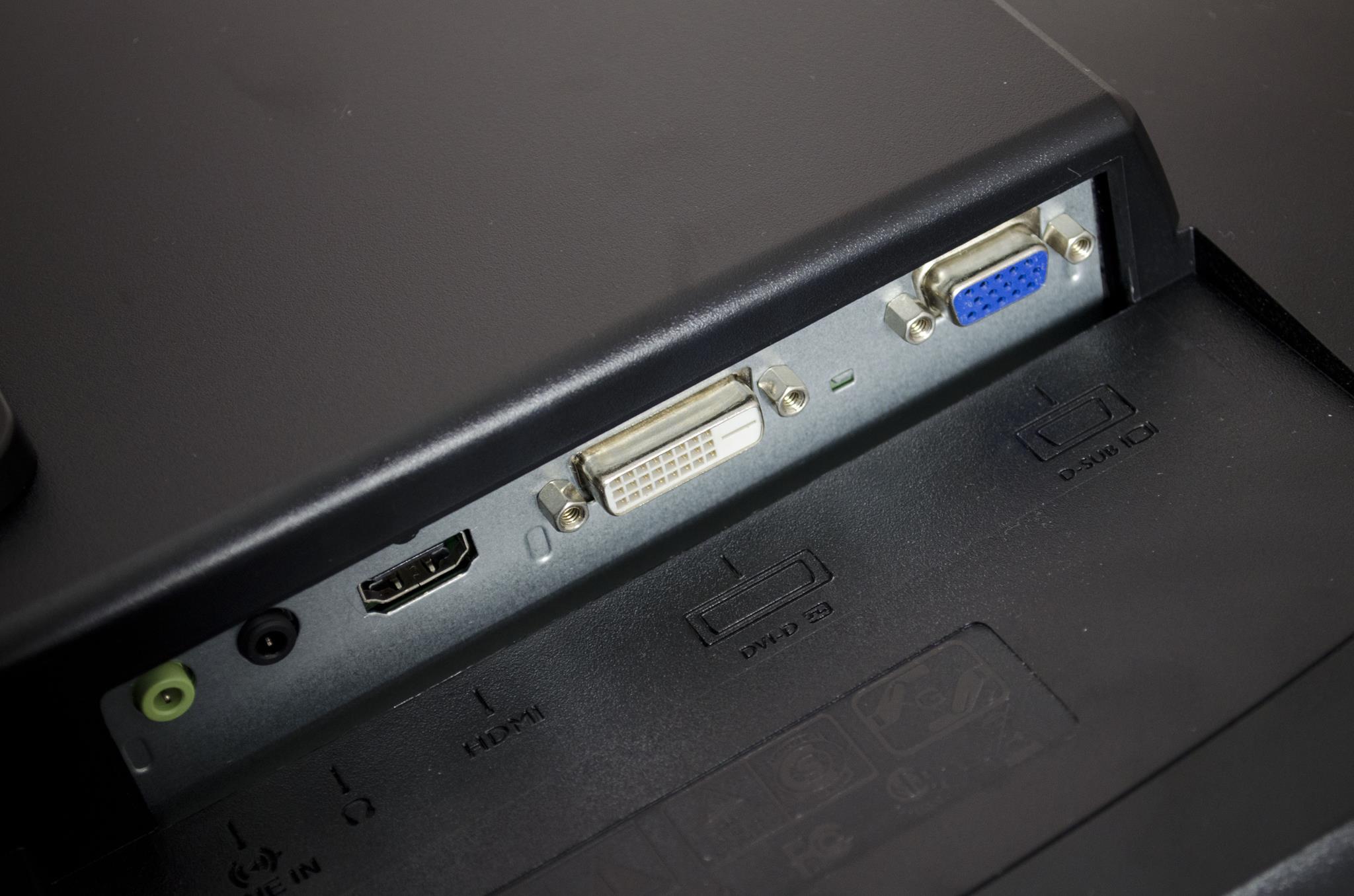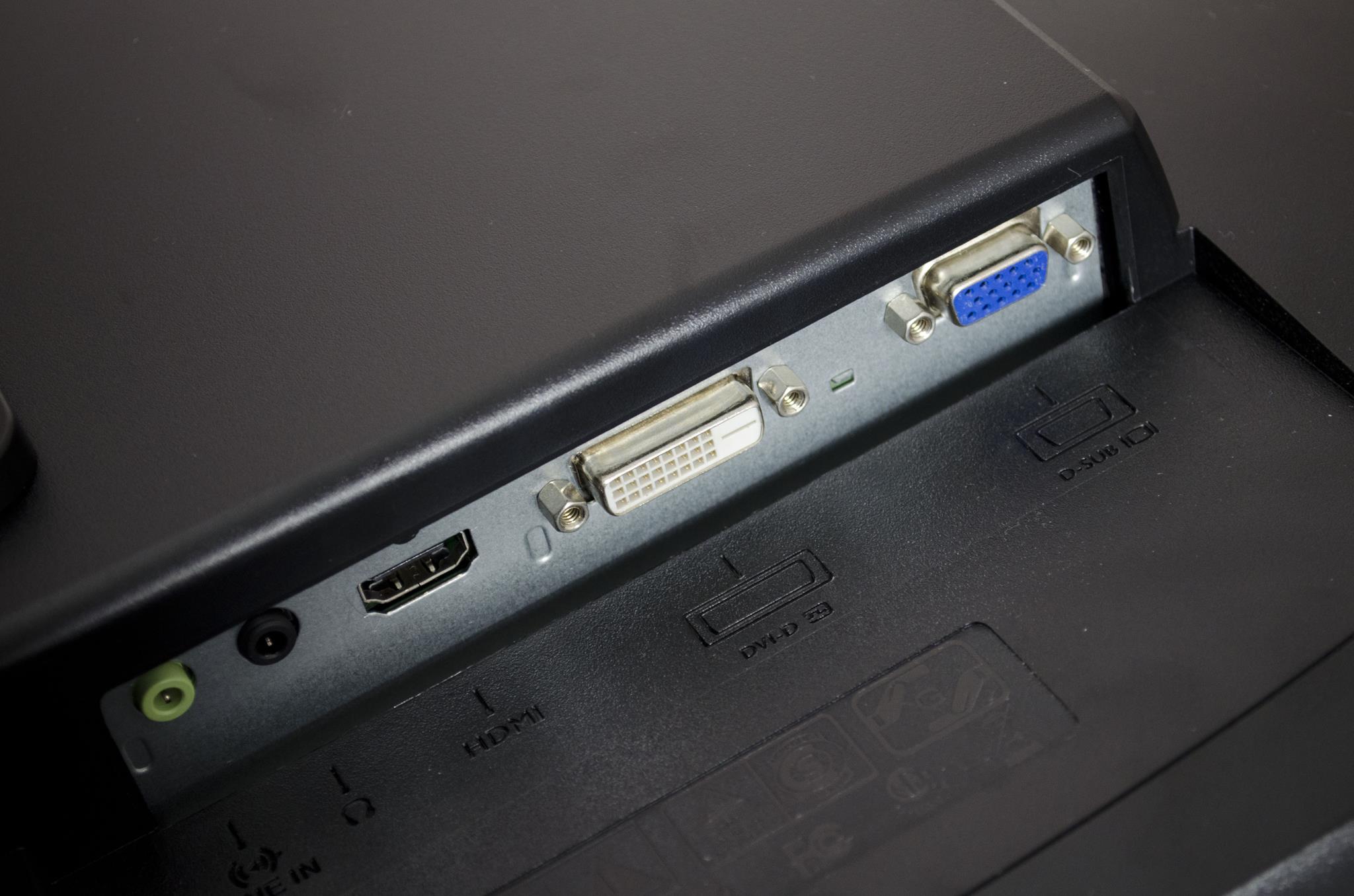 Conclusion
Users looking for a reasonably priced monitor for their work can rejoice over the BL2405HT and what it offers. Ergonomics and Image quality are the two main things that come to mind when talking about the BL2405HT. BenQ has made sure this monitor will be a well worthy option for any office environment with a good set of features. Things such as the Low Blue Light and Flicker Free Technologies will reduce strain to the eyes, especially after prolonged periods of use such as a 9-5 shift at work. When combined with the 1080P resolution, 2MS Response time and the integrated speakers, you have a very well-rounded monitor. Whether you need a bit of sound for a presentation or are taking a sneaky break and surfing YouTube, the BL2405HT will have you covered.
As always, I used the monitor for a good few weeks which also includes a bit of gaming and have no complaints. Alongside a bit of nightly gaming, I was quite happy with the performance when it came to everyday tasks. From editing spreadsheet and writing reviews to watching YouTube and listening to music, the BL2405 held its own. Given the current price, the BL2405HT falls right into the middle of the market for your more standard 24″ monitors and rightly so. This monitor doesn't offer any crazy features but it is definitely not your standard 24″ monitor either. For users who would like something a bit nicer than a bog standard monitor without spending too much, the BL2405HT is a good option to consider. While designed with business users in mind, this monitor is more than suitable for a home environment as well¬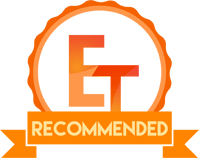 Many thanks to BenQ for sending in their BL2405HT monitor for this review.