[select-faq faq_id='18766′]
FREMONT, CA, September 12th, 2019 – CORSAIR®, a world leader in PC gaming peripherals and enthusiast components, today announced the availability of a new kit of its award-winning CORSAIR VENGEANCE LPX DDR4 Memory, setting a new record for commercially available high-frequency DRAM with clock speeds up to an incredible 4,866MHz. This blazingly fast memory is now available in a 2x 8GB kit, reaching its full potential in systems with new 3rd Gen AMD Ryzen™ Desktop Processors and X570 motherboards.
VENGEANCE LPX has long pushed the limits of performance memory, and continues that tradition today thanks to the partnership between CORSAIR and AMD. While fully compatible with most modern platforms, the new modules have been specifically designed and fully tested to achieve their record-breaking maximum frequency of 4,866MHz on the Ryzen 3000 platform in ASUS ROG Crosshair VIII Formula, MSI MEG X570 GODLIKE, and MSI PRESTIGE X570 CREATION motherboards using their included automated overclocking utilities.
Even when playing at maximum settings, high-performance kits of VENGEANCE LPX DDR4 Memory keep temperatures down with an included optional VENGEANCE Airflow Fan for direct cooling of the memory modules, available in silver, blue, or red to match your system's style.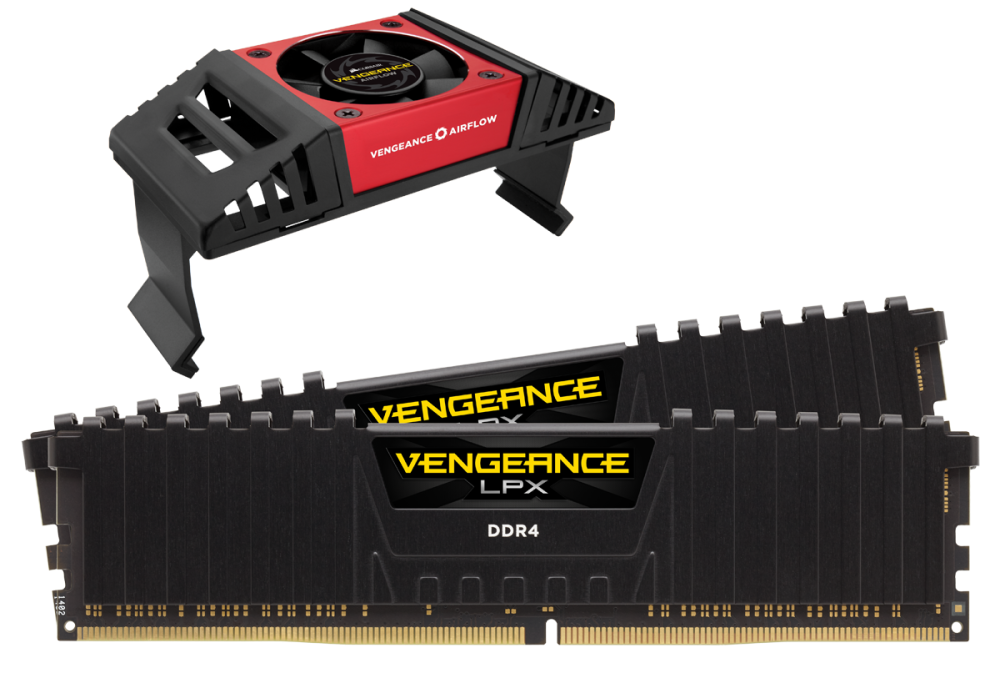 "We're excited for CORSAIR to be the first to bring this unprecedented speed of DRAM to the market," said Reimar Goetze, Senior Manager of Memory Products at CORSAIR. "Our loyal following of PC enthusiasts expects us to always push the envelope for high-end components, so we wouldn't settle for anything less."
For PC gamers looking to light up their systems while still achieving exceptional performance, VENGEANCE RGB PRO DDR4 Memory is also available in frequencies up to an impressive 4,700MHz. Each VENGEANCE RGB PRO module features ten individually addressable RGB LEDs each, programmable through CORSAIR iCUE software for near-limitless colors and dynamic multi-layer effects that can be synchronized system-wide with the lighting on all compatible CORSAIR components and devices.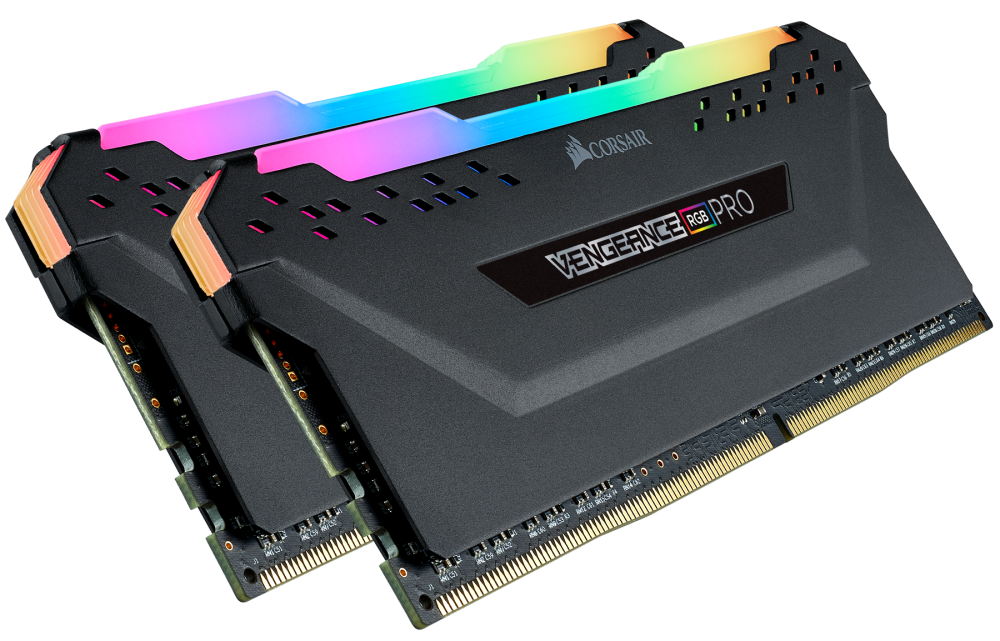 With record-setting performance in today's most advanced systems, the CORSAIR VENGEANCE family of performance DRAM pushes the boundaries of what's possible for cutting-edge custom PCs.
Availability, Warranty and Pricing 
CORSAIR VENGEANCE LPX DDR4 Memory and VENGEANCE RGB PRO DDR4 Memory are available immediately from the CORSAIR webstore and the CORSAIR worldwide network of authorized retailers and distributors.
VENGEANCE LPX DDR4 Memory and VENGEANCE RGB PRO DDR4 Memory are backed by a two-year warranty and the CORSAIR worldwide customer service and technical support network.
For up-to-date pricing of VENGEANCE LPX DDR4 Memory and VENGEANCE RGB PRO DDR4 Memory, please refer to the CORSAIR website or contact your local CORSAIR sales or PR representative.
Web Pages
To learn more about VENGEANCE LPX DDR4 Memory, please visit:
https://www.corsair.com/p/CMK16GX4M2Z4866C18
To learn more about VENGEANCE RGB PRO DDR4 Memory, please visit:
https://www.corsair.com/vengeance-rgb-pro-memory
Overclocking Guide 
To get the most out of your 3rd Gen AMD Ryzen platform, check out our DDR4 overclocking guide below:
https://www.corsair.com/corsairmedia/sys_master/productcontent/Ryzen3000_MemoryOverclockingGuide.pdf