The Perfect Sofa for Professional Gamers: COUGAR Releases the Ranger Gaming Sofa for Royal Gaming Comfort

May 7th, 2020, Tainan, Taiwan – COUGAR, leading brand in the development of PC gaming hardware and peripherals announced the release of a gaming-styled sofa. The Ranger has been designed for smartphone and console gaming and features a reclining mechanism (95º to 160º) that allows you to take a quick nap. Of course, like a recliner, you can lie back in this chair as well and it will tip all the way back to 160-degrees for when you can just relax and watch live streams or Esports matches. In this chair, you are royalty, after all.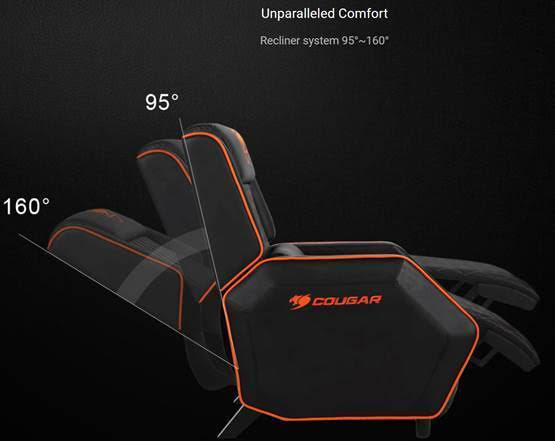 Ranger provides with the full range of comfort for console gamers, mobile gamers, handheld gamers, or PC gamers. We use premium materials, such as steel frame, high-quality components, foldable footrest, and tilted backrest. Ranger brings you the comfort you need to thoroughly enjoy long gaming sessions. Ranger is ready for fight!
The weight capacity of the Ranger is 160kg (352.73 lb.)
The product weight is 31kg (68.34 lb.)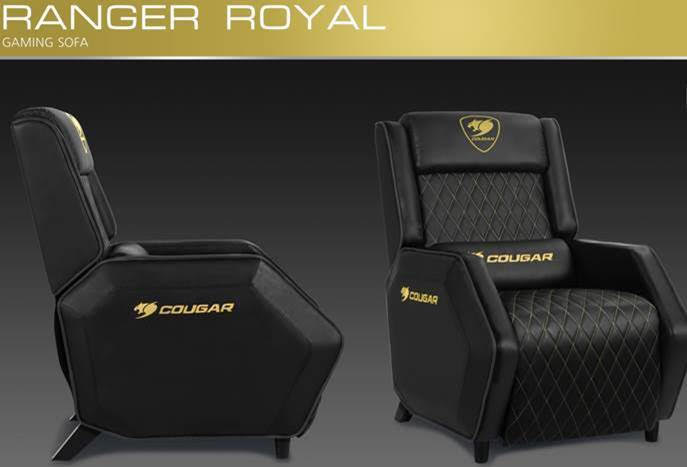 Availability, Warranty and Pricing
Ranger Series are available for purchase in the USA starting in June.
The Gaming Sofa is available in five different colors to match any setup.
Ranger: black & orange
Ranger PS: black & blue
Ranger XB: black & green
Ranger EVA: black & pink
Ranger ROYAL: black & gold – available starting in July
The US MSRP is 299 USD.
For local availability in international markets as well as up-to-date pricing, feel free to ask our global distributors: http://cougargaming.com/wheretobuy/
The Ranger Series are backed by one-year warranty and the COUGAR worldwide customer service and technical support network.
Web Pages:
For more information on the Ranger Series please visit: https://cougargaming.com/products/chairs/ranger/