Cougar's latest releases 
COUGAR's Ultimus is a keyboard for the committed gamer. Mechanical switches, a fully customizable per-key RGB backlight and steel plating makes it a keyboard with a touch of style. Cougar have also released the Minos X5 gaming mouse, an FPS RGB mouse with 12,000 DPI and the world's fastest polling rate at 2000HZ.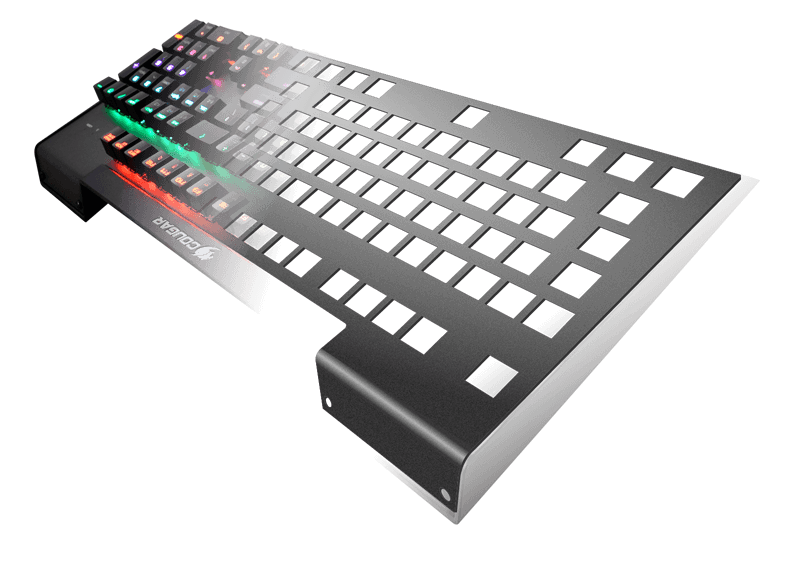 Ultimus RGB – Performance meets endurance 
The Cougar Ultimus provides a keyboard which is portable, durable and hard-wearing. It comes with an internal plate to reduce flexibility and a steel external frame to keep it protected when being transported. Coming in at 445mm wide with a length of 180mm, it's a full size keyboard including a 1.8m braided USB cable.
The Ultimus comes equipped with TTC-Brown mechanical keys, an N-Key rollover functionality allowing for accurate feedback and a 1000 Hz polling rate offering a 1ms Response Rate. Media keys, function shortcuts and a Windows lock key all come as standard. No drivers are required for this plug in and play keyboard.
Avaliable now at Overclockers UK – £69.95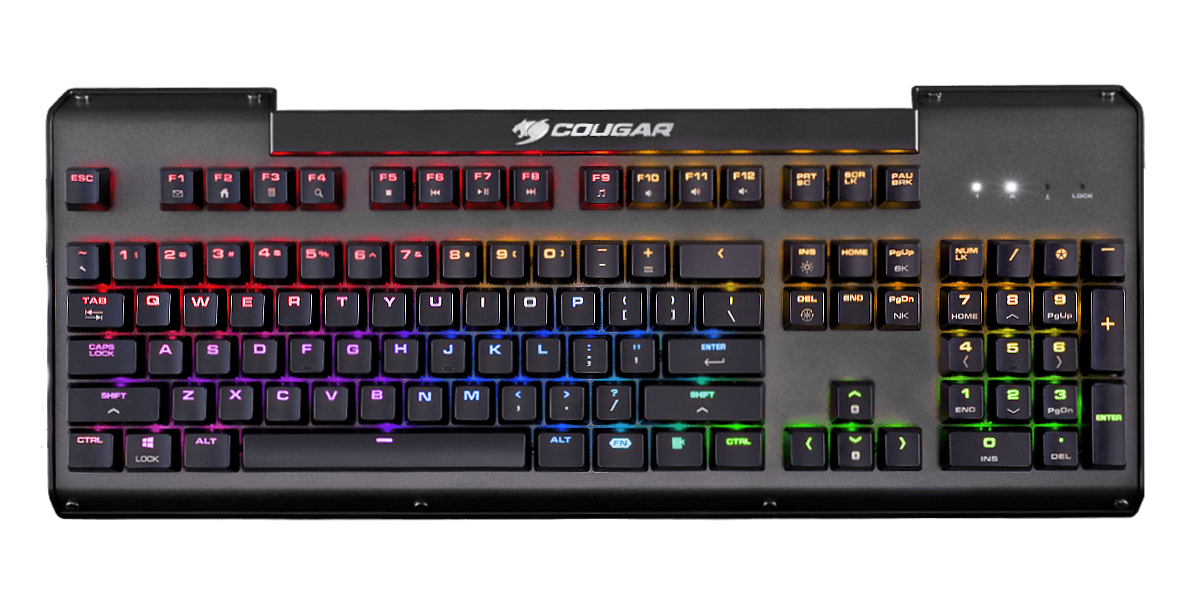 Personalize your Peripherals
With per-key RGB, the Ultimus allows you to customize its back-lights to your style, assigning different colors to different commands and storing up to 5 different pre-made selections for your favourite games.  It also comes with 14 pre-made selections for those who want to get straight into the action. 
Avaliable now at Overclockers UK – £69.95 
Minos X5 – Built for E-Sports 
Cougar's Minos X5 brings you the fastest polling rate available on the market with a 2000 Hz, none-overclocked gaming sensor. Every half a millisecond, your computer will receive updated information, getting as close as real-time tracking as you can get in a gaming mouse.
The X5 comes with six buttons, built for e-sports gaming with simplicity in mind. The two index buttons are equipped with OMRON switches, these give a life-span of around 50 million clicks, each having independent pressing areas which reduce accidental clicking and increase performance.
Avaliable now at Overclockers UK – £39.95 

Cougar's new E-Sports mode
A new functionality called eSports mode has been added to Minos X5 and Revenger S. There are four preset DPI modes (400/800/1600/3200) in their new generation of gaming mice. When the mouse has been set in the desired DPI level, pressing and holding the DPI button for three seconds will set the mouse in eSports mode, deactivating the DPI button. This will avoid any unintentional or accidental DPI mode switch. This functionality is especially useful for use in professional level eSports matches which disallow the use of software or DPI mode switches during the game.
Pressing and holding the DPI button again for three seconds will exit the eSports mode, restoring the mouse's normal functionality.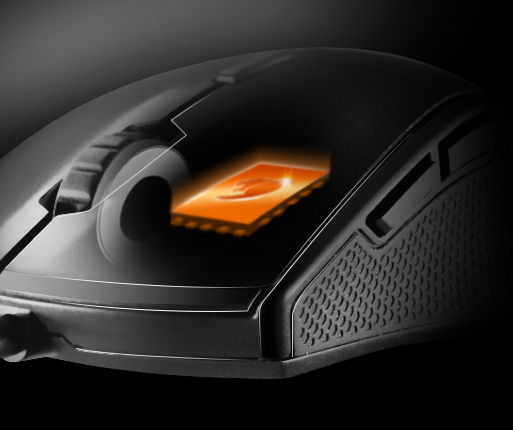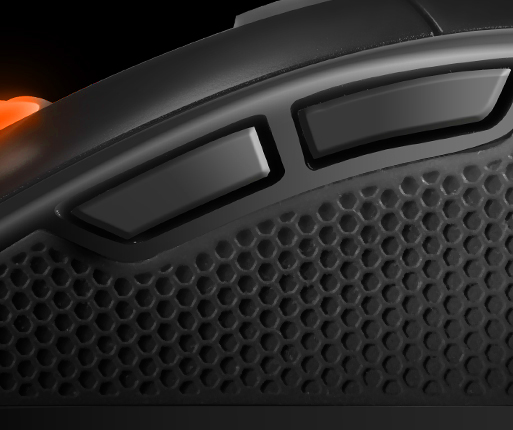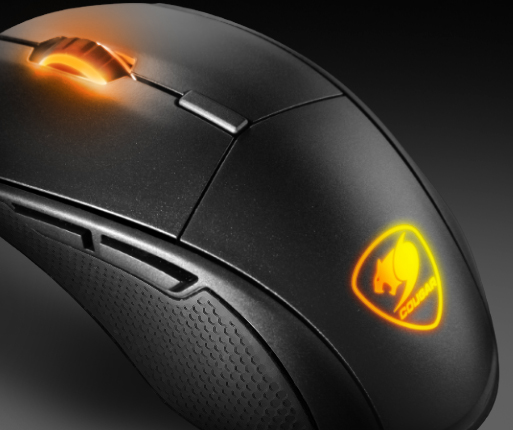 RGB lighting, 32 bit processor and anti-slip flanks 
The Minos X5 comes with two zone RGB back lighting, illuminating both the wheel and the official Cougar logo. It also features a 32-bit processor which works to provide a quicker response time and smoother cursor movements. Rubber anti-slip flanks help to stabilize grip during fast movements and extended gaming sessions.
Avaliable now at Overclockers UK – £39.95