Genesis Krypton 750 is a gaming mouse which impresses not only with its parameters, but also with its durability and customization options. Designers equipped it with a system of weights, so that everyone can find the right balance. It also has changeable top panels – full and transparent. Its mechanical switches can withstand up to 50 million clicks, and its Paracord-braided cable will serve for many years. And that's not the end of it.
The latest model in the Genesis lineup is the Krypton 750 gaming mouse. It can weigh from 58 to 76 g. This is regulated with the use of a 12-weight system. They can be accessed through a changeable top. The top can fully cover the interior of the model or present a perforated honeycomb design, which translates into better skin ventilation. The users, however, don't have to pick one of two options at the store – the box includes both tops.
Sliding on PTFE feet, the Genesis Krypton 750 is equipped with a PixArt PAW3333 optic sensor. Its DPI can be set to one of six steps in the 200 to 8000 DPI range, and the current setting is is displayed on an DPI indicator. According to its specification, it manages acceleration up to 35 G and tracks movements with speed of up to 300 inches per second. The players input their commands with the use of six programmable buttons.
Genesis Krypton 750 is equipped with mechanical switches with a durability of 500 million clicks. The 1.8 m long cable has a Paracord braid. This will translate into many years of intensive matches. Players can also benefit from the included software. It allows them, e.g., to change button functions, saving macrios, change the RGB illumination settings as well as save profiles in the in-built memory.
The Genesis Krypton 750 gaming mouse is sold in two classic colors – black and white. In both cases the models have mat finishes. The mouse is available for purchase for around 39,99€  / 44,99$.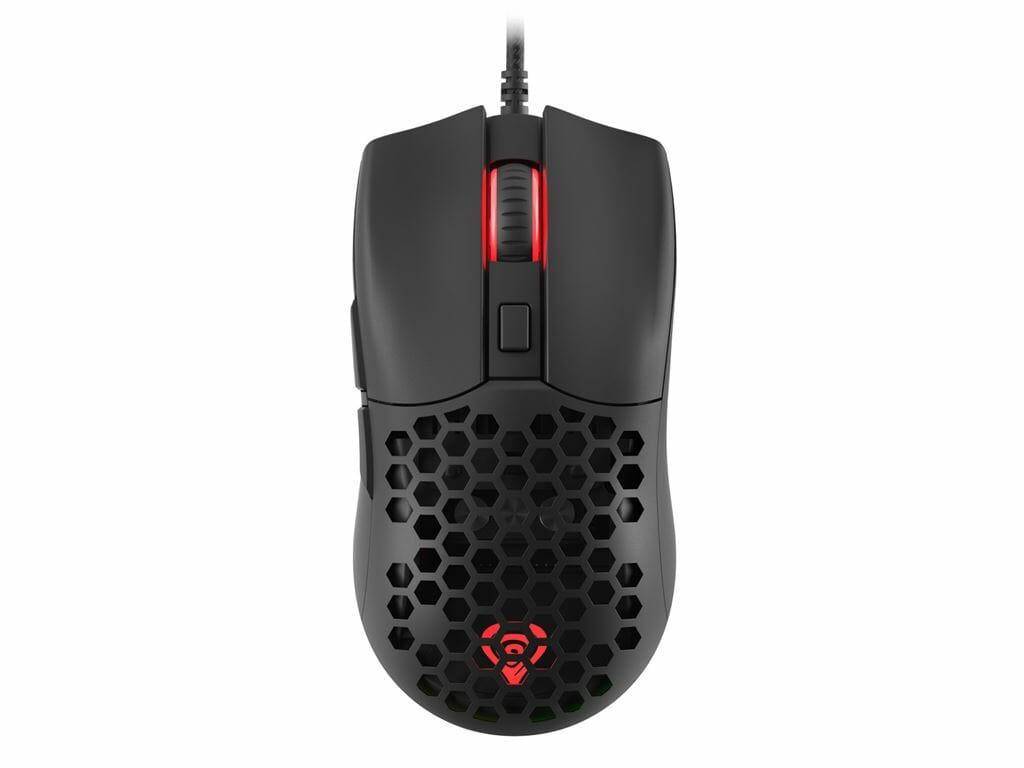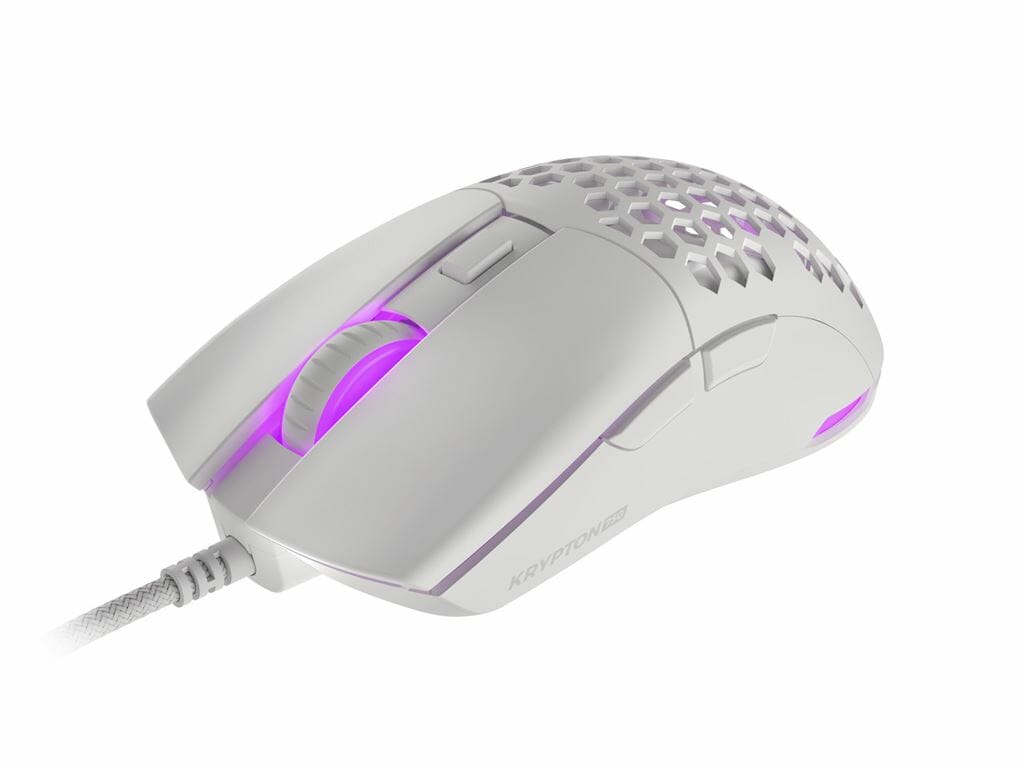 Technical specification:

mouse model: cable

available colors: white, black

size: 118 x 61 x 39 mm

weight: 58 – 76 g (configurable with a weight system)

sensor: PixArt PAW3333

sensitivity: 200 – 8000 DPI

max. tracking speed: up to 300 inches per second

acceleration: up to 35 G

polling rate: 1000 Hz

in-built memory: yes

number of buttons: 6

software: yes, with the option to save macros

illumination: yes, RGB LED with PRISMO effect

cord: 1.8 m USB with Paracord braid

compatibility: Windows XP/Vista/7/8/10, Linux, Android