How do free apps make money? Top 5 Monetization Models for Free Apps
Have you decided to build an app and are wondering what to start with? You should begin with a business plan to put your idea into words. Then you can hire React Native developers for instance, and create an app for both iOS and Android platforms.
Before making it happen, think over the methods you can use to generate revenue. For example, with a paid app you will receive income each time someone downloads it. Another option is a free app. But how do free apps make money? This article will give you a comprehensive overview of app monetization strategies and the ways to choose the ideal one for your app development.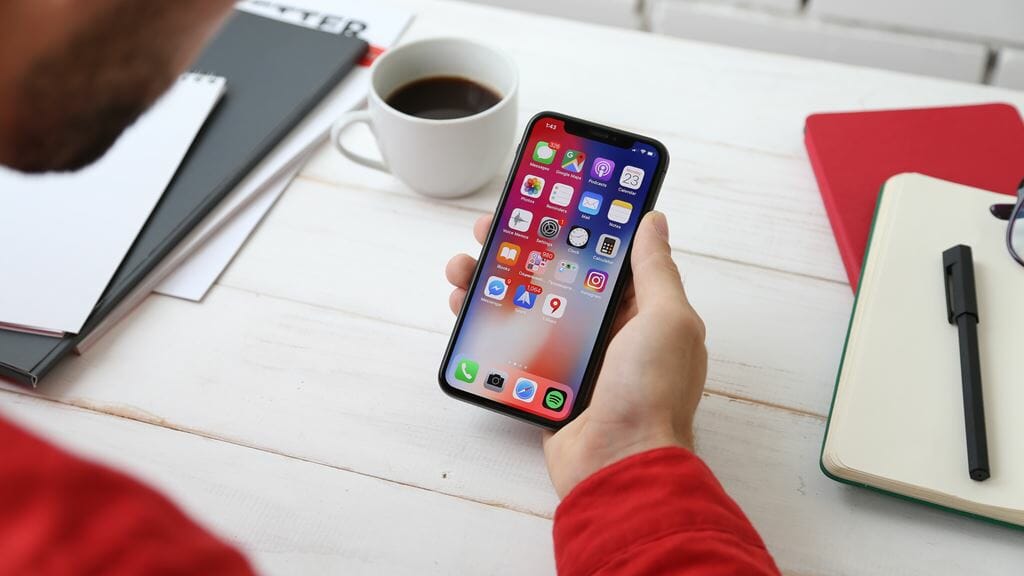 5 Ways to monetize your free app
Most apps in Google Play, 97% to be specific, are free. It lets businesses attract more users and increases their attachment to your product. As a consequence, it helps to transform them into loyal customers who are more willing to pay for additional services or tolerate ads. Let's dive deeper into the most popular approaches for making money from free apps. 
Advertising 
Advertising is the easiest monetization model to implement for your free app. For instance, you can use the Google AdSense network as a 3rd party and get income by showing ads on your app. In this case you may use different revenue models, such as Cost per click, Cost per mile (1K views), and/or Cost per action. 
But how do free apps make money without ads? You can opt for a freemium model. Let's go through it in detail. 
Free Trial & Subscriptions
It's a pricing model that allows users to get acquainted with an app for free at first. After the trial period, there is an option to spend money on a subscription and get access to the premium mode, additional features, extended functionality, and so on. 
Affiliate income 
Affiliate marketing can be used as an additional source of income as well as the primary monetization model. For this, you just need to sign up as an affiliate and share links to goods or services within your app. The main challenge here is to find a relevant audience for promoted merchandise within your userbase.
Big Data
It's not a secret that apps collect a lot of users' data. It can be sold to companies who want to display their ads to relevant audiences. Additionally, such information will be useful for institutions that perform research of behavioral data. 
In-app purchases
One of the most common monetization models is in-app purchases. It is mainly applied to the Game industry. Additional assets, such as coins, weapons, extra lives for a character, etc., can improve the user experience with an app. 
All of the mentioned above monetization strategies have a proven record. But which one to select for your app? 
Tips for choosing the best monetization strategy for your app
When you have an idea to develop an app, you should start with a business plan. Companies create apps with two main goals in mind: to get revenue or optimize internal processes. That's why it's vital to think over the monetization model for your app at the very beginning of the process.
We have already described the five main monetization models above, but how to choose the best one for your app? Follow these steps to pick the best monetization strategy for your business: 
Set up direct business goals. 

Analyze your target audience and their needs. 

Check out your competitors and the ways they get revenue from their solutions. 

Test different approaches to choose the best one for you.

Analyze your users' feedback to adjust your activities.
Every of the above-mentioned monetization models has earned their place in the market. But they work differently for each solution. Therefore, to find your stream of revenue, testing can come in handy. 
Conclusion
You shouldn't focus on nurturing your app idea for too long, as the market is always changing rapidly. The best approach here is to start with an MVP to test your hypothesis and get valuable feedback from real users. 
First, define the main features, calculate the app development cost, and find a reliable partner for development. After release, test all the monetization models to determine which works best for your users and brings revenue to your business. 
FAQs
What is a free application?
There are two main ways to download apps from the App Store or Google Play: download for free or pay a fee. A free application can be used without any payment. In comparison with paid solutions, free apps allow businesses to get wider audience coverage. 
How do free apps without ads make money?
When talking about paid apps, monetization is transparent – you get income when users download an app. With a free app, earning revenue is not limited by ads. You can use various monetization models for apps, such as: 
Subscriptions

Collecting and selling Big Data 

In-app purchases

Affiliate marketing 
How to choose the best monetization model?
So, how to make money from mobile apps? First, you need to define your app's business goals, then explore your audience's interests. Next, look over your competitors and the models they use. It will help you to analyze the market and choose a monetization model for your app. In addition, you should monitor your users' feedback regularly to ensure that you've chosen the suitable model or if not, that there is a need to pivot.