Are you ready to take your crafting and DIY projects to the next level this Halloween season? Look no further! Join us for Longer's spine-chilling Halloween & Pre-Black Friday Sale and bring home the Longer Ray5 20W Laser Engraver at a fantastic price.

Halloween Exclusive Deal
This advanced device, packed with power and precision, is currently on offer at an irresistible price of $579.99, marked down from its original $999.99.
Moreover, by using the code: Y2REKQ1 you can avail of an additional discount of $80 bringing down the final price to $499.99. This promotion is valid until November 20th, giving you ample time to take advantage of the savings.
Features of LONGER Ray5 20W
Highly Efficient 20-watt Laser with Enhanced Precision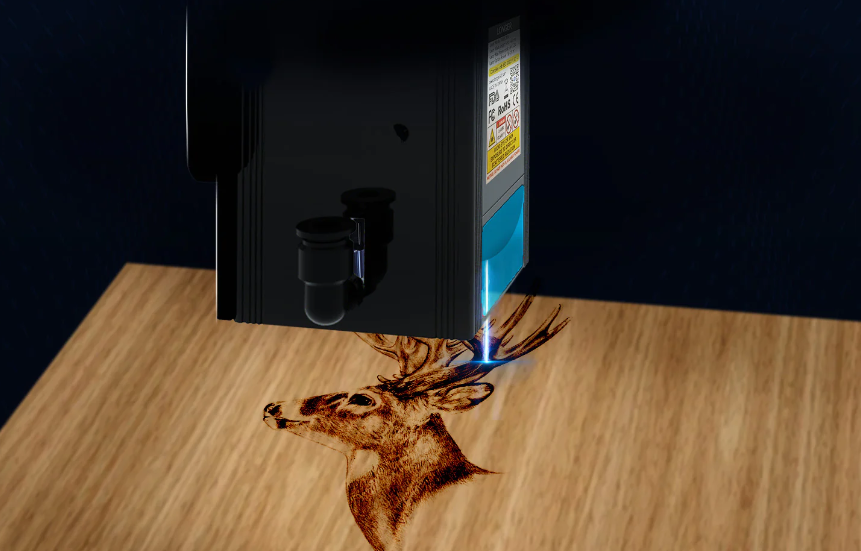 Distinguished by its robust laser capabilities, the LONGER Ray5 20W model boasts a new 20W laser output power and 120W electric power, enabling deeper cutting and smoother engraving at high speeds. This versatile device can cut through materials like 0.59″/15mm pine wood, 0.31″/8mm acrylic, and even 0.002″/0.05mm stainless steel in a single pass.
The Ray5 20W employs laser technology that ensures precision, featuring a tiny laser spot of 0.08*0.1mm². This capability allows for engraving thinner lines, clearer textures, and the creation of more delicate and beautiful artwork. The air-assisted interface adds versatility, making it compatible with various air pumps for cleaner surfaces. The 20W high-energy laser beam instantly oxidizes metal surfaces, enabling multi-color engraving for vibrant and creative results.
Enhanced Axis Limit Switches and 32-bit Chipset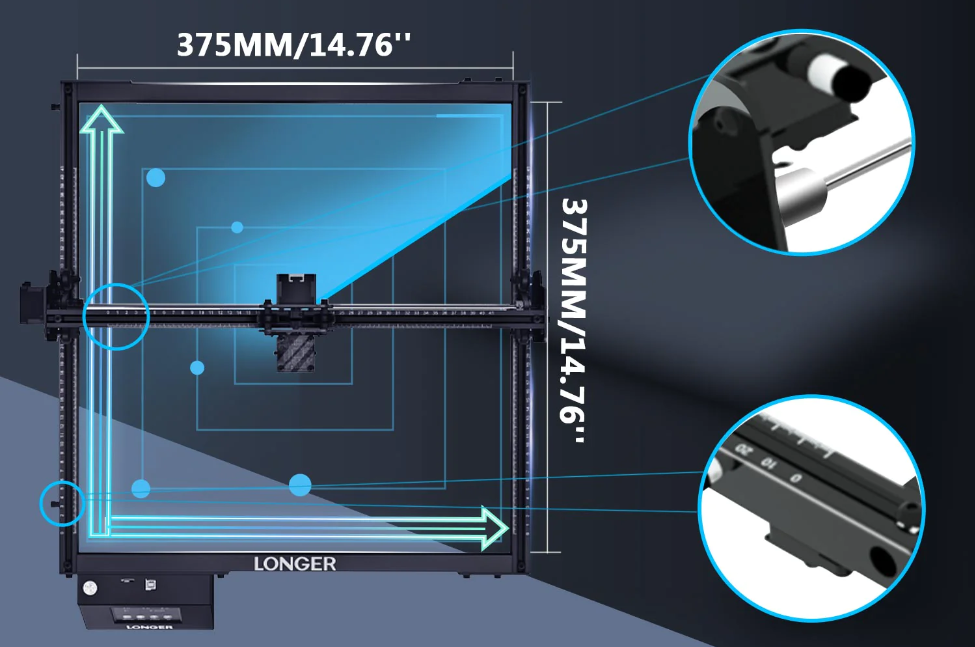 The addition of X-axis and Y-axis limit switches guarantees precise positioning of the laser module. If there is movement in the negative direction of the X-axis or Y-axis, the Ray5 20W triggers an alarm and restricts movement, enhancing safety.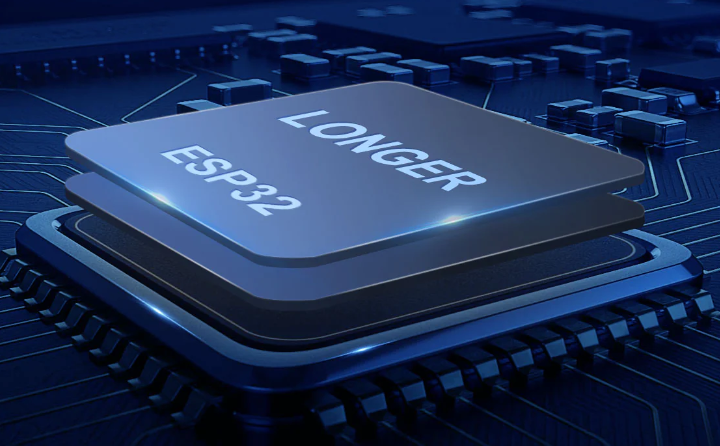 Equipped with an ESP32 chipset running at 240M Hz, the Ray5 can operate faster and more powerfully compared to machines with a generic 8-bit chipset.
User-Friendly Touchscreen for Offline Operation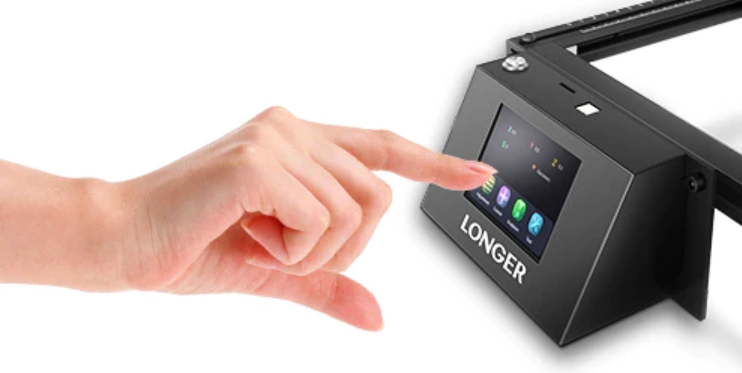 Featuring a large 3.5-inch smart color screen, the device offers convenient controls, including offline operation. Data transfer options include Wi-Fi, USB cable, or a large-capacity TF card, providing flexibility for real offline usage, even without internet access.
Comprehensive Safety Features
Safety is paramount when working with lasers, and the LONGER Ray5 20W ensures it with five safety protection measures. The laser stops in case of tilting, freezing, smoking, or data connection interruption. The panoramic filter glass effectively filters the laser to protect the eyes, enhancing safety during operation. The 20W module also features a replaceable protective lens and dust-proof hood to prevent smoke from polluting the laser lens, thereby extending the laser module's service life.
With its array of advanced features, the LONGER Ray5 20W laser engraver stands as a powerful and precise tool for various creative and professional applications. Explore additional offerings from LONGER by visiting the Halloween Exclusive Deal website.