Are you in the market for a gaming headset? If so, there are a few things you need to consider before making your purchase. Not all headsets are created equal, and some are better suited for certain types of games than others. This blog post will discuss the factors you need to consider when choosing a gaming headset. So, whether you're looking for something that offers great sound quality or superior comfort, read on for tips on how to make the right choice.
Read Reviews and Comparisons
One of the best ways to determine if a gaming headset is right for you is to read reviews and compare it to similar models. As seen in these marketintuitive reviews, there are experts who rate and review headsets based on a variety of factors, from sound quality to build quality. You can also see what other gamers have to say about the sound quality, comfort, and overall design of the headsets you're considering.
This is a great way to get an idea of what features are important to you and what you should look for in a headset. When you read reviews, not only do you get an idea of the quality of the product, but you also get an idea of how it stacks up against other models on the market. Ensure that you find reliable sources to enable you to make an informed decision.
Consider Your Platform
The next thing you need to consider is what platform you will use your headset with. There are headsets designed specifically for PC gaming, while others work with consoles or mobile devices. If you're looking for a headset to use with your PlayStation or Xbox, make sure it's compatible with those platforms. The same goes for PC gaming headsets – if you don't have a compatible sound card, the headset won't work.
You also need to consider what type of connection you need. Some headsets use a standard audio jack, while others require a USB connection. If you're unsure what type of connection you need, consult your console or PC documentation. You can also ask for help from a sales associate at your local electronics store.
Think About Sound Quality
When it comes to gaming headsets, sound quality is important. After all, you want to be able to hear the enemy approaching, and you don't want to miss any important dialogue. That being said, not all games are created equal. For example, you'll want a headset that offers great surround sound if you're mostly playing first-person shooters.
On the other hand, if you're playing games that require a lot of teamwork, you might want to focus on headsets that offer clear communication. There are also gaming headsets that offer both great sound quality and clear communication. If you can find one of those, it's the best of both worlds. You can test by playing different types of games with the headsets you're considering to see which one offers the best sound quality for your needs.
Mic Quality
Apart from the sound, you might need a headset with a good mic if you're playing games that require teamwork. In first-person shooters, for example, it's important to be able to communicate with your team. That way, you can coordinate your attacks and strategize accordingly.
There are a few things to consider when it comes to mic quality. First, you must ensure the mic is clear and easy to understand. The last thing you want is your teammates to miss what you're saying because of background noise or static.
You also need to consider how well the mic picks up your voice. If you have a soft voice, you might want to look for a headset with a noise-canceling mic. That way, your teammates can hear you even if there's a lot of noise in the background.
Choose a Comfortable Headset
Another factor you need to consider when choosing a gaming headset is comfort. After all, you'll be wearing the headset for long periods of time, so it needs to be comfortable. Look for headsets that are lightweight and have cushioned ear cups. You might also want to consider a wireless headset if you're looking for maximum comfort.
Some headsets come with adjustable headbands, which can be helpful if you have a smaller or larger head. You can also look for headsets with noise-canceling features, which can be great if gaming in a noisy environment. Ensure that you try on the headsets before making a purchase to ensure they're comfortable.
Think About Your Budget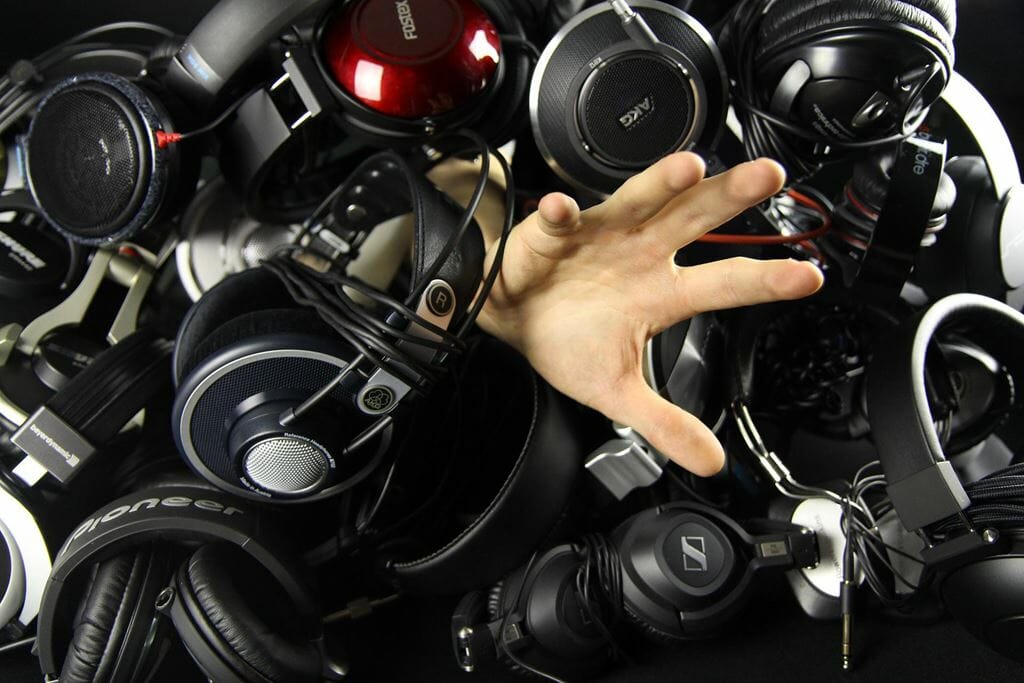 Finally, you need to think about your budget. Gaming headsets can range in price from $20 to $200 or more. It's important to find a headset within your budget that offers the features you're looking for. If you're on a tight budget, you might have to sacrifice some features, but that doesn't mean you can't find a great headset.
Remember that you don't necessarily have to spend much money to get a good headset. There are plenty of affordable options on the market that offer great sound quality and comfort. You can also find sales and discounts online or at your local electronics store. You can also choose to buy a second-hand headset, which can be a great way to save money.
There are a few things to consider when choosing a gaming headset. First, think about the type of connection you need. Second, consider the sound quality and mic quality. Third, choose a comfortable headset. Fourth, think about your budget. By considering all of these factors, you'll be sure to find the perfect gaming headset for your needs.