Vienna, October 29th 2015 – Noctua today celebrated its 10-year anniversary. Since the introduction of the first generation NH-U12 heatsink in October 2005, Noctua's products have received more than 6000 awards and recommendations from leading international hardware websites and magazines, making them a default choice for quiet cooling enthusiasts all over the world.
"Our products have come a long way since we launched our first cooler in 2005 and our first fan in 2006," says Roland Mossig (Noctua CEO), "but we're still driven by the same passion to create the best quiet cooling solutions money can buy."
Noctua's first-generation NH-U12 and NH-U9 tower coolers were launched in October 2005 and took the international quiet cooling market by storm. Today, ten years and four generations of NH-U coolers later, the current NH-U12S, NH-U9S and NH-U14S are built to the same strict quality standards and, like their predecessors, are widely recognized to be among the best quiet single-tower coolers on the market. At the same time, Noctua's dual-tower coolers (following the legendary NH-D14), as well various other models such as the popular L-type low-profile coolers, have established themselves as leaders in other market segments. Over the years, the initial two-cooler line-up has grown into a family of 17 models that range from the tiny NH-L9i to the huge NH-D15 flagship and to the DX and DO lines of server and workstation coolers.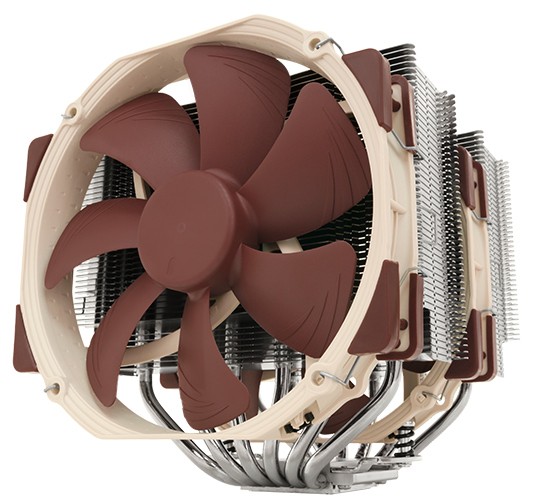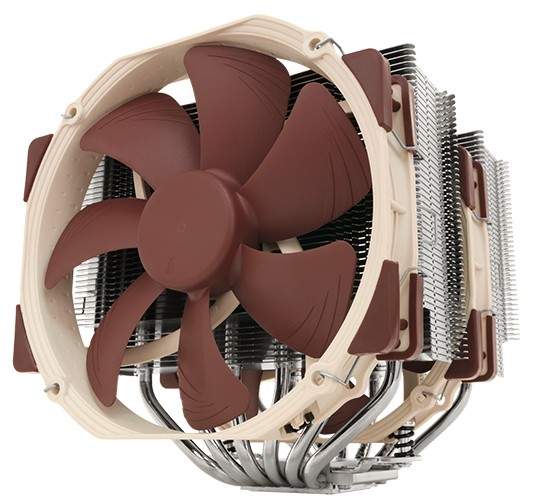 While the continuous optimisation and progress in heatsink technology gives the latest models a healthy performance lead over their older siblings, Noctua's unique service of providing mounting upgrades free of charge makes it possible to keep using older models on the latest platforms.
"It makes us proud that there are still a lot of people out there who use Noctua coolers that are eight, nine or ten years old and who have updated the mounting kit several times in order to make them compatible with the latest hardware," says Roland Mossig (Noctua CEO). "I think this is a great example of what we are trying to achieve when we strive to combine premium quality products with premium quality service!"
Noctua first provided free mounting kit upgrades when AMD introduced the AM2 socket in 2006 and continued to do so with the advent of Intel's various LGA115x variants, LGA1366 and LGA2011. As a result, even 10-year-old NH-U12 and NH-U9 coolers can still be used on Intel's latest LGA1151 platform.
In mid-2006, Noctua introduced its first fan, the NF-S12, which was the first 120mm PC fan developed for low-speed quiet cooling applications from the ground up and the first fan to feature Noctua's signature SSO bearing technology. In the meantime, Noctua has introduced the third iteration of the successful S-series design, complemented its 120mm range with pressure-optimised models and expanded its overall line-up with fans ranging from 40mm to 140mm diameter. Last year, Noctua launched its new industrialPPC line of ruggedised high-speed fans, catering for its growing base of industrial clients, as well as the more affordable redux line that reissues some of Noctua's classic, most popular models with a fresh new look.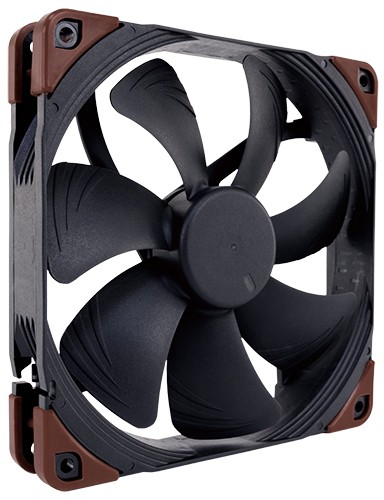 "Fan technology has seen significant progress since the very first NF-S12, but it's a great testimony to its design and the reliability of our SSO bearings that there are still thousands of them being used today. It's our methods that have evolved since the development of the first S12, not our goals," explains Roland Mossig (Noctua CEO). "While our current fan developments are infinitely more complex and elaborate than 10 years ago, even our most ambitious project of introducing fans with integrated Active Noise Cancellation is still following the same idea of continuously pushing the envelope in performance-to-noise efficiency."
In addition to its long-term Active Noise Cancellation project, Noctua is researching various other innovative technologies such as flock-coating and novel bearing systems in order to stay true to its legacy of being one of the driving forces in quiet cooling technology. Impending product launches include 24V versions of Noctua's industrialPPC fans as well as the new "chromax" project that will allow users to colour-customise their industrialPPC fans in order to create PC builds with specific, focused aesthetics.
"Last but not least, we would like to use this anniversary as an opportunity to say thank you to our loyal customers," says Roland Mossig (Noctua CEO). "We're proud that we have managed to win the hearts of so many enthusiast users around the world over the last 10 years and we'll be honoured to keep supplying you with state-of-the-art quiet cooling equipment for the decade to come!"
About Noctua
Designed in Austria, Noctua's premium cooling components are internationally renowned for their superb quietness, exceptional performance and thoroughgoing quality. Having received more than 6000 awards and recommendations from leading hardware websites and magazines, Noctua's fans and heatsinks are serving hundreds of thousands of satisfied customers around the globe.