In the realm of PC peripherals, gaming gear stands out as a game-changer for enhanced performance. Designed with top-tier components, gaming products like mechanical keyboards and gaming mice offer superior functionality. Now, meet the RAPOO VT9 Air, an advance gaming mouse that combines top-notch performance with an eye-catching transparent shell design, ergonomic contours, the PAW3398 flagship sensor, and an impressive maximum supported return rate of 8KHz. It's the perfect blend of power and style for gamers seeking a premium experience.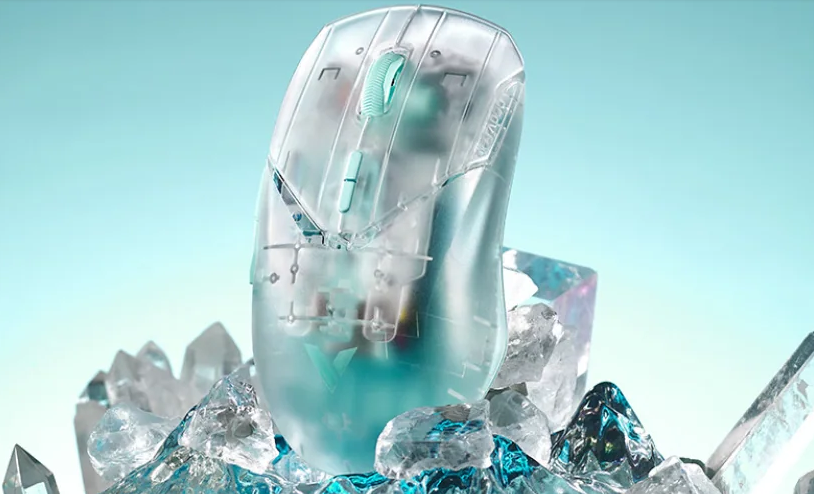 This mouse guarantees you excellent performance with deadly accuracy, silky smooth tracking, and the fastest trigger response of just 0.125ms. So, are you prepared to upgrade your gaming system with the amazing new RAPOO VT9 Air?? Grab yours today for just $59.99.
RAPOO VT9 Air Specifications
Just like its name, VT9 Air, the mouse has a lightweight design. Each unit weighs just 59 grams. Its super sleek design and transparent shell design have eye-catching looks. The internals are as exciting as well. We have a PAW3398 flagship-grade optical sensor, it is actually a high-end customized variant for the highly acclaimed PAW3395 sensor.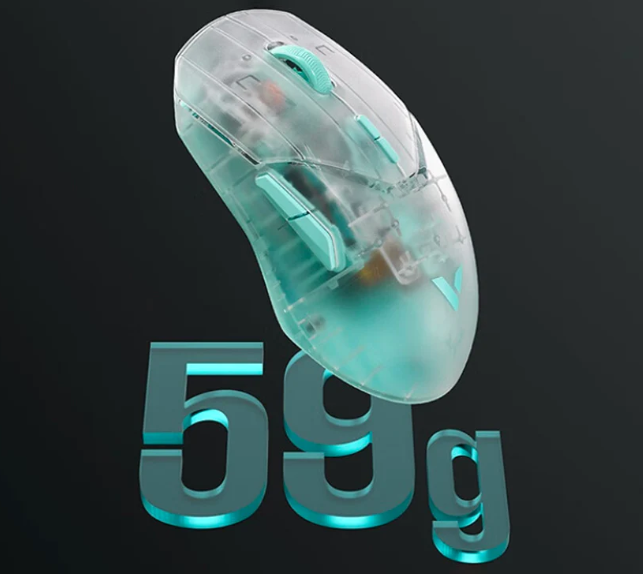 It enables silky smooth performance with a maximum DPI of 26000, 650IPS tracking speed, and 50G acceleration. RAPOO VT9 Air supports dual-mode connectivity. It supports high-speed wireless 2.4GHz connectivity with 4KHz return rate support and Wired USB connectivity with a maximum return rate of 8KHz. It is remarkably fast, in fact, one of the fastest mice around its price point.
The 8KHz mode in the wired connection provides a response time of just 0.125ms, get instant response for your triggers without any delay. Even in Wireless 4KHz mode, we have a lightning-fast response time of 0.25ms. The mouse adopts RAPOO's V+ ultra-low-latency wireless connectivity. RAPOO VT9 Air is a remarkable mouse that provides exceptional performance to its users.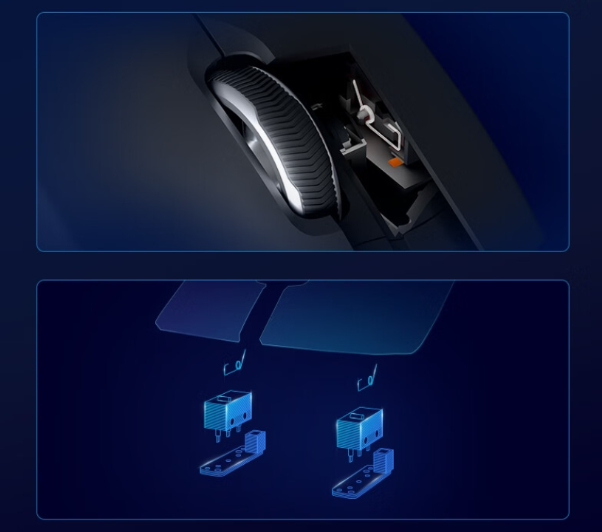 The mouse adopts Omron high-performance light and crisp micro-motion switches that provide a silky-smooth clicking experience. RAPOO has featured its C+ independent switch design, each switch has a rated lifespan of over 60 million clicks. We also have an esports-grade 1 million scale scroll wheel on the VT9 Air. RAPOO bundles the VT9 Air with its 4K Nano receiver. The mouse houses a large capacity 800mAH battery that provides an amazing battery life of up to 160 hours.
RAPOO VT9 Air blends style with performance. The mouse is available in two color options, each looks elegant and spectacular with the transparent shell design. The amazing PAW3398 sensor and remarkable 8KHz return rate support guarantee amazing performance with the RAPOO VT9 Air.