Introduction
With more and more people wanting to add more and more fans to their PC's, companies have been tasked with finding ways to make this happen while adding a bit of something special to the mix. Today, I will be taking a look at the REEVEN Four Eyes Touch Fan Controller. This fan controller features a touch screen control and can control and monitor up to four fans, as the name would suggest. Another cool feature are the thermocouples that will also allow you to monitor the heat in up to four areas. The thermocouples are normally placed near the fans so you know whether or not you need to turn them up or down to keep the PC cool.
The Four Eyes Touch is designed to fit in a standard 5.25″ drive bay and has an RRP/MSRP of €40. Unfortunately, at this time, REEVEN products are not the easiest to come by here in the UK. For more information, please visit the REEVEN website, or see the Four Eyes Touch Product Page.
Specifications
| | |
| --- | --- |
| Model Number | RFC-03 |
| Dimensions | (W)148 x (H)42 x (D)100mm |
| DC Input | DC5V & DC12V |
| DC Output | 3.7V ~ 12V(±10%) |
| Output Ampere | 2.5A per Channel |
| Temperature Range | 0~99oC |
| Fan Speed Range | 0~9990rpm |
| Weight | 200g |
Closer Look – Video
Closer Look
The packaging for the Four Eyes Touch is quite nice and includes all the details you would need to help and decide if this is the product for you. Looking around the box and users will be able to find information such as what each display is, what comes included inside the box and they will also get to see what different colours the Four Eyes Touch can have on its display.
Inside the box are the Four Eyes Touch controller, fan cables, temperature sensors, instructions and some screws to get it all installed. As mentioned, it is designed to be installed in a stand 5.25″ in place of a CD drive.
As you will see in the images below, you can monitor temperatures of up to four areas, normally used to monitor temperatures by the fans so you can control the fans to get your desired settings and temperatures. As you will also see, you can choose a few different colours for the display LEDS, reset the readings, mute the controller which is very handy as it has an annoyingly loud beep and also chose between °C or °F temperature readings depending on your preference. The long area across the bottom middle is where you will control the fan to turn it up or down. When a fan is selected, there will be an indication bar that goes from off to 100% and uses verticals lines to represent the value.
Conclusion
The REEVEN Four Eyes Touch does exactly what it sets out to do and it does it efficiently. It is easy to install and get using right away. The touch screen display with multiple colour LEDs is easy to use and the responsiveness to touch is great. Reading the outputs is simple and easily understandable making the Four Eyes Touch a very user-friendly accessory, even for a novice.
My only real gripe with the Four Eyes Touch is the beep made when you touch the screen. While this can easily be muted, I like to have some sort of notification that touch inputs have been received. I only wish there was a way to turn the sound of the beep down a bit. While this definitely wouldn't put me off too much, it is one of those little annoyances worth mentioning. If that beep was to go off in the middle of the night, in a quiet house, there is a good chance other people would be able to hear it. Aside from that, everything was great and it was a joy to use.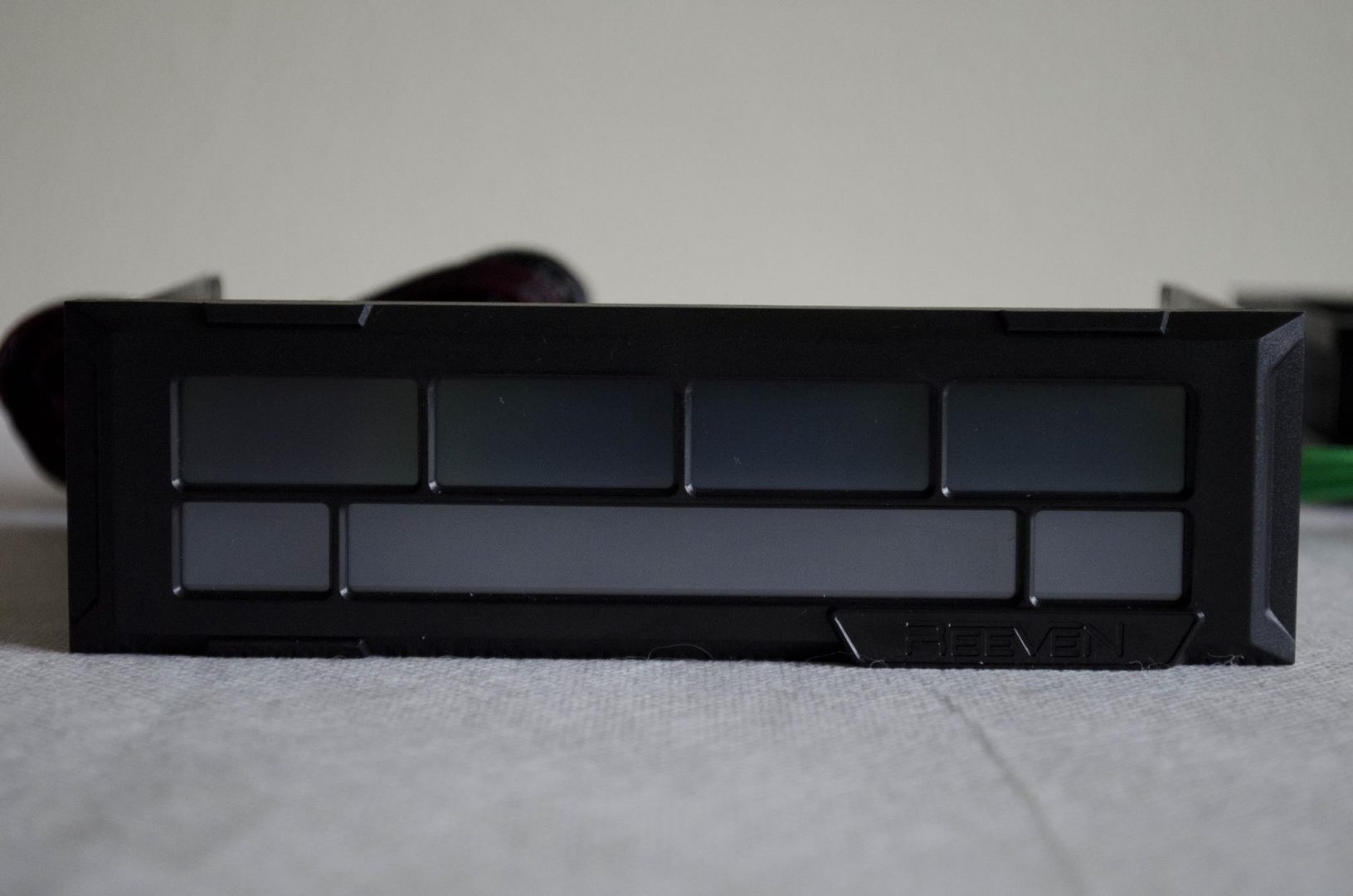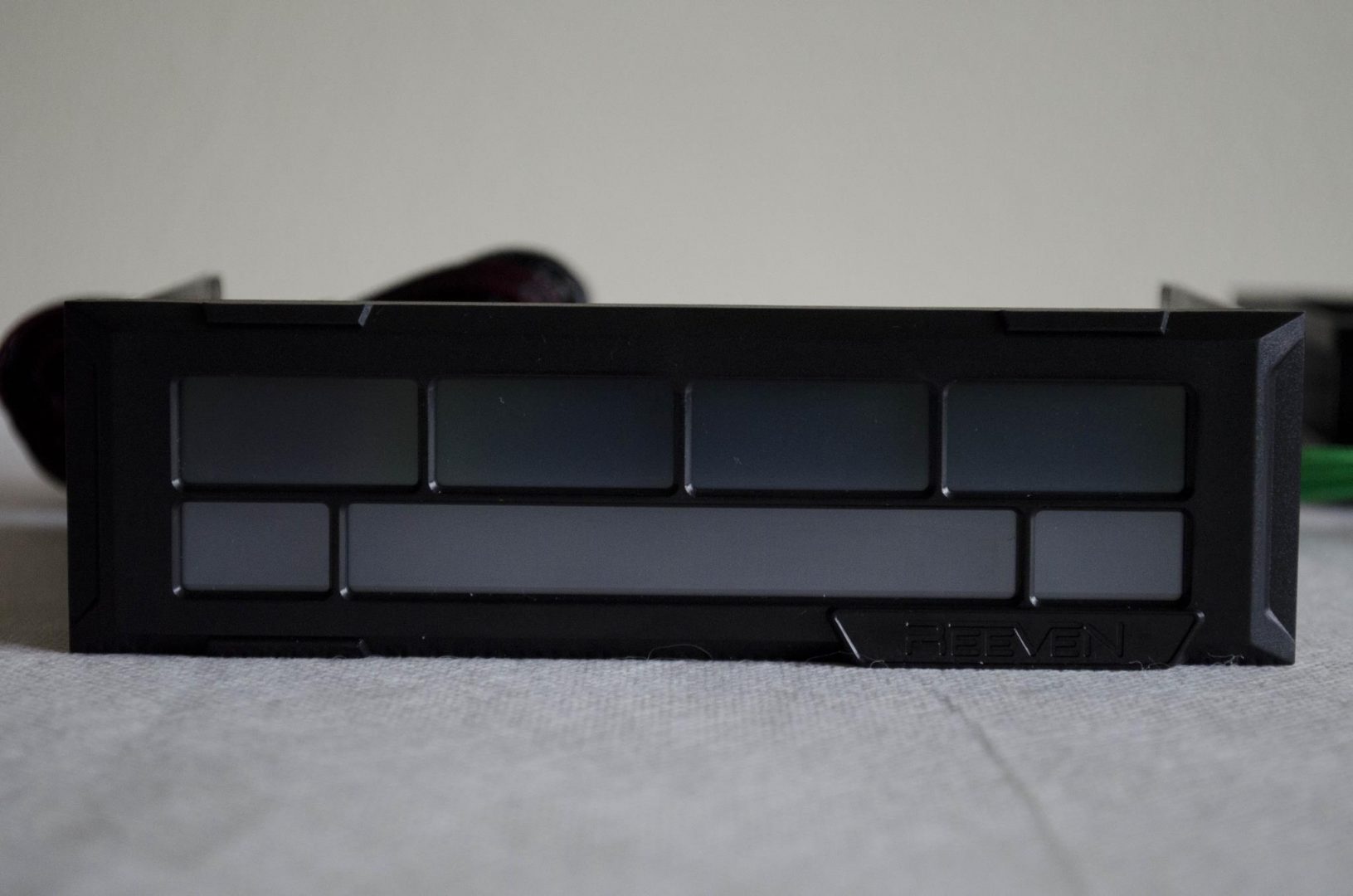 If you are considering getting a fan controller of some sort, the REEVEN Four Eyes Touch should definitely be on the list to consider. One of the main factors for this would definitely be the changeable LED colours and of course, its ease of use doesn't hurt either. REEVEN are doing a great job with all of their current products and have even released a couple of new PC cases in recent weeks. If you haven't heard of REEVEN, now is the time to check them out!
Make sure to check out the REEVEN website and the Four Eyes Touch Product Page.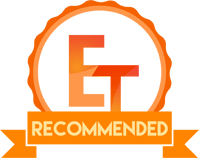 I would like to thank REEVEN for sending in the Four Eyes Touch for review and hope to see more from them!