Always capture the right shot with Sabrent Rocket V60 SD UHS-II Memory Cards – with the performance to make sure it's recorded and the capacity to let you explore every angle. Don't hold back your creativity; our memory cards meet major standards and work with a wide variety of cameras and other devices. New technology ensures your storage is reliable when you need it, backed by warranty and including a manual write-protect switch for peace of mind
Sabrent makes a wide variety of products and is famous for its envelope-pushing solid state storage. Our memory cards are another favorite companion for you to enjoy, fitting easily into your active lifestyle. opt for reliability and a name you know to make for an easy decision and one less thing to worry about. Our Rocket V60 SD UHS-II Memory Cards are fast and consistent so you can get to shooting and transferring without hesitation.
FILM AWAY IN HIGH DEF: Our Rocket V60 SD UHS-II Memory Cards are great for 8K, 4K, and 1080p video, plus everything in between. These cards easily maintain above 60MBps sustained writes to ensure lag-free recording. Also great for picture-taking and other types of real-time, fast-paced capture.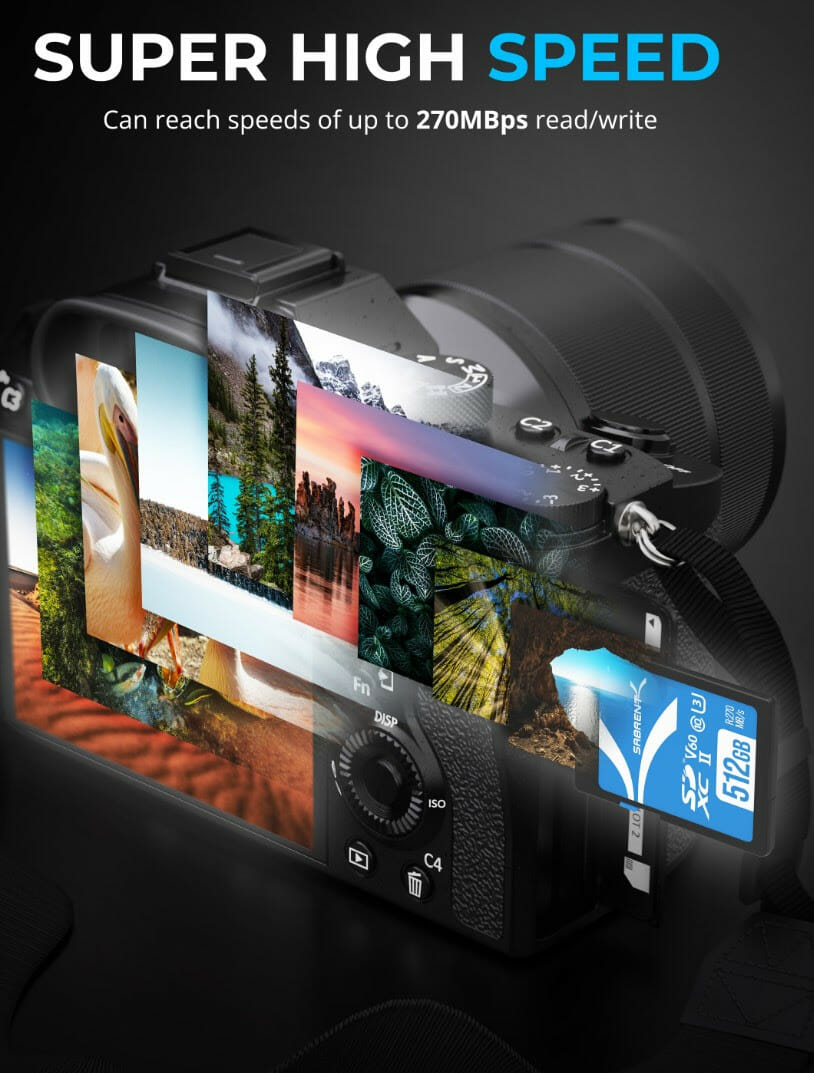 STORE EVEN MORE: Enjoy up to 512GB of capacity, if you need it. Have fewer cards to carry around, or just devote a card to a single project. A variety of capacity options helps you choose the right amount of storage for your needs.
DEFINITIVE PERFORMANCE: These cards meet the V60 standard, exceeding UHS Speed Class 3 (U3) requirements. They also meet A1 Application Performance Class specifications for guaranteed 1500/500 Read/Write IOPS. Flexible performance for your content creation.
STATE-OF-THE-ART HARDWARE: Our Rocket V60 SD UHS-II Memory Cards are using a powerful new controller combined with 112-Layer TLC. This ensures reliable performance of up to 270/170MBps or more for sequential reads and writes. Get amazing speed out of your portable storage.
AN EXCEPTIONAL INVESTMENT: Registration secures two years of quality warranty support. The memory cards also have a convenient, mechanical write-protect switch that ensures you never accidentally erase or overwrite your content. Inside, protective flash technologies help prolong product lifespan.
To make transferring files from SD Cards effortless on a wide range of devices, Sabrent also offers two new SD Card readers.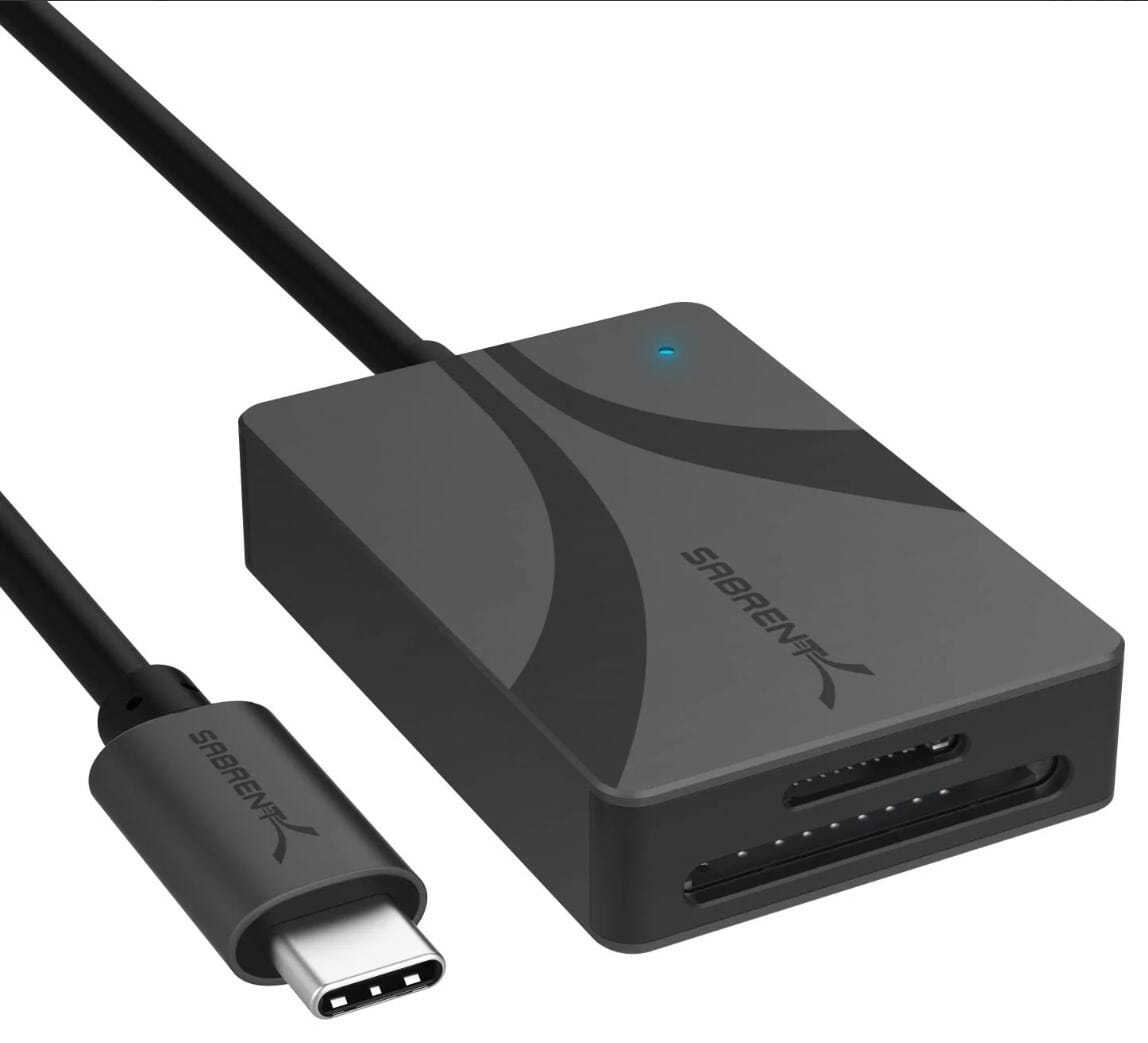 USB Type-C Card Reader
Dual-Slot UHS-II SDXC and microSDXC SD 4.0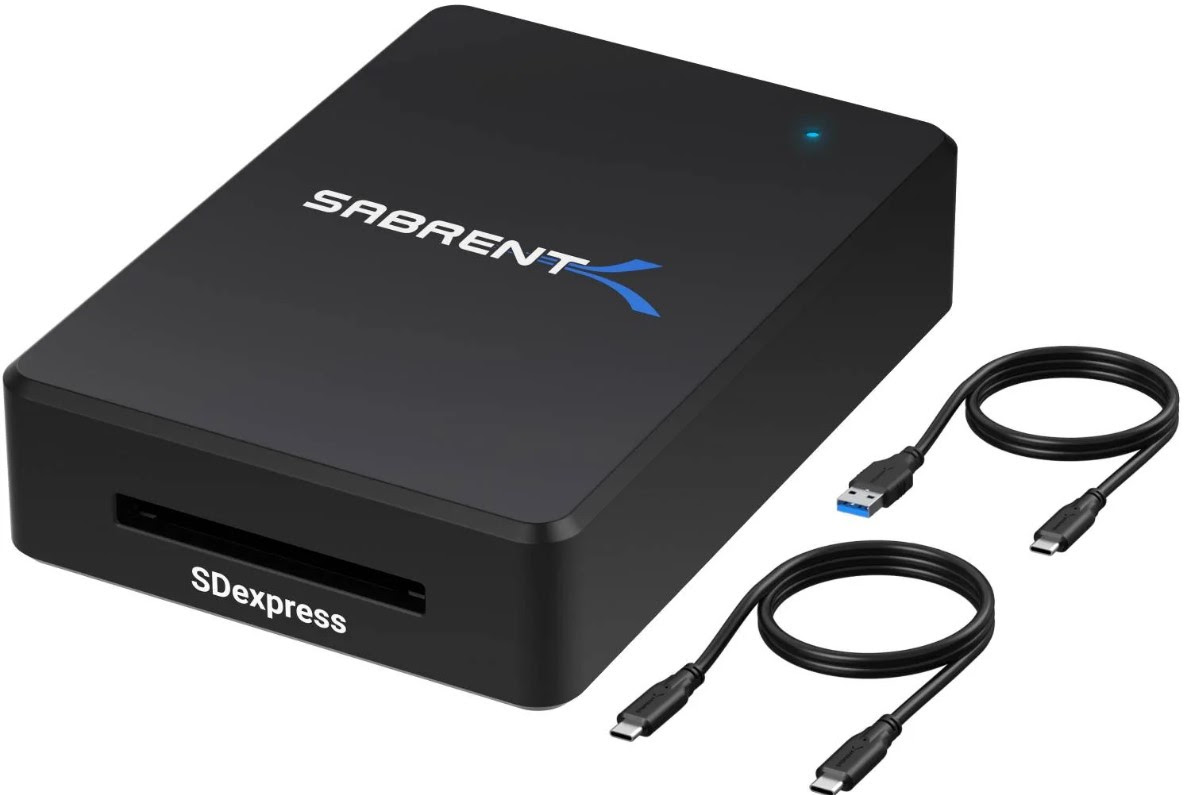 USB 3.2 Type-C and Type-A to SD Express 7.1 Card Reader