It's no secret that technology has impacted various aspects of today's life. Things like connectivity, optimization, and improvisation of business, travel, and many others have drastically made our lives simpler.
Besides these things above, nowadays, by virtue of technology, it has become quite easy to find and shortlist interesting job opportunities for particular candidates based on their level of experience and expertise. 
Additionally, technology has allowed both recruiters and employers to use various tools that will help them find and select the best possible people for their jobs. So if you're a recruiter that still isn't familiar with every tool that can be utilized for these purposes, then carefully go through this article to see how you can make your job a lot less complicated.
Smart Ways Recruiters Can Employ Technology 
Rely On Various Digital Assets
Long gone are the days when people were forced to wander around their local area or go to a particular company directly in order to get any useful job-related information. In the meantime, things have changed dramatically for the better.
A majority of people have started using telephones and other methods that were helping them streamline and speed up the whole process. These days, if you're looking to post a job ad online, then there are a number of places you can do that effortlessly.
First start with your career site, before you opt for other places. Make sure to properly update the content and optimize the job description for the online search. Remember that if the job description isn't SEO optimized, or updated then there's no point in listing any job descriptions.
Secondly, let's not forget the huge benefits that social media offers. With their help, you'll be able to easily spread the word about any latest job offerings, hence, it would be smart to post job opportunities anywhere your business is present. This way, people will get the chance to apply for a particular job by using either their computer or their cellphones.
What About AI?
You probably haven't considered this option up until this very moment, right? But whether you believe it or not, many experts believe recruiting AI transformed drastically the recruitment industry. Namely, thanks to it, it has become much easier to attract, hire and retain new people.
What are the biggest advantages of AI? The biggest one is for sure the fact that it enhances the objectivity and quality of recruitment. How come? Well, that's because being a human being also means that frequently you are being biased.
Feelings oftentimes impact our judgment which isn't something that can happen to AI. In fact, it will be able to tell whether a certain person is a great fit or not based on his or her skills and experience.
Besides this advantage, another major one is the fact that AI is extremely efficient and will save you lots of time. Furthermore, it can save you time in various parts of the recruitment process, particularly, with assessing candidates, writing text, and communicating with them. 
With AI everything is much more simple. It will just recommend you the best people for the job and all you have to do then is to contact them and that's it.
What Else Can Be Implemented?
Consider Using VoIP Technology
Another tool that you can make use of is VoIP technology. It has definitely come a long way in the last couple of years. Do you remember (if you're old enough of course) back in the day, when many people were using voice and video communication, how challenging and tiresome it was to communicate with others normally?
Most of us were experiencing poor connection, slow speed, and for sure horrendous video and audio quality. Fortunately, things have certainly changed for the better in the meantime. These days, recruiters can easily and effectively communicate with candidates no matter where they are without experiencing any problems.
And that's all thanks to the VoIP technology. It has become so reliable, that even many healthcare providers are using it to communicate with their patients over the internet, in case they need to have some consultations, or they need to prescribe them some medications. 
That's precisely one of the reasons why you should definitely consider implementing VoIP technology as soon as possible. You will quickly notice how beneficial it is for both your company and this whole recruitment process. 
Additionally, you will be able to drastically expand your pool of potential candidates. For instance, if an applicant isn't able to physically attend the job interview (or your company simply doesn't require that), then you can simply conduct the interview online with the help of VoIP technology and you'll feel no difference at all! Just give it a try!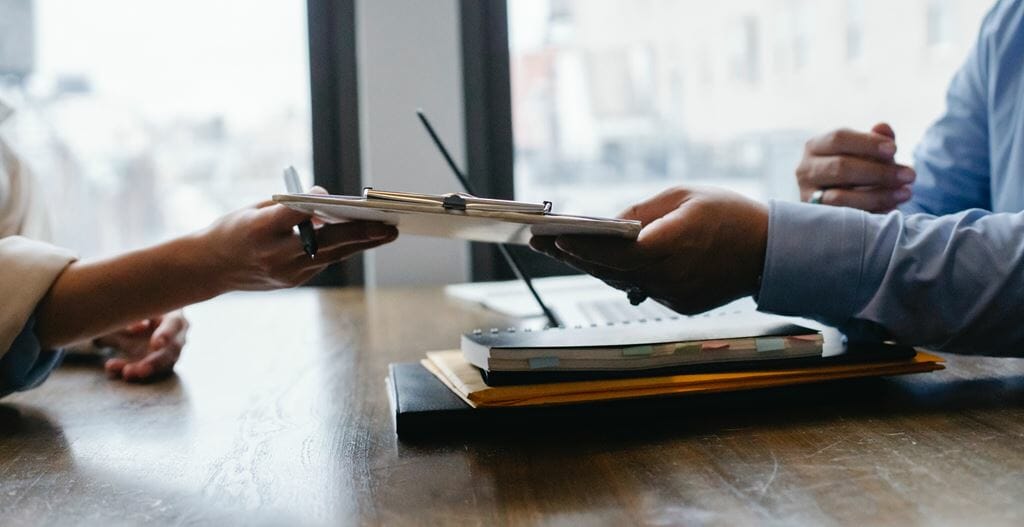 A majority of companies have decided to stop using the good old route and rely on ad placements and consultants. Instead, they are now implementing all these wonderful technological advances to find the perfect applicants. So feel free to do the same!