The approach to sales and the retail marketplace is changing. Online shopping has become as common as going to the store. Analysts say that in a couple of years, half of all products will be retailed through mobile apps. Is it necessary to build a marketplace app now?
Several factors have emerged that are causing mobile commerce to take off dramatically. Smartphones and mobile technology in general have become the most in demand. They have become a catalyst for the growth of online and mobile sales and developing delivery services at various levels.
Online commerce is growing every year. Around one-third of purchases are made via smartphones. Analysts predict that in 2023, mobile commerce will become the most significant part of the application market and will grow again by more than a third. 
The growth can be observed already now. Over the past year, not only mobile applications of the largest marketplaces have appeared and begun to actively develop. But also new formats, large "all-in-one" projects, and super-apps ecosystems have emerged. 
To compete with the big players with the ability to offer m-commerce solutions cheaply or for free to their vast audiences, or to gain a foothold in their niche, marketplaces need to find fairly non-obvious solutions. This includes at the level of creating a marketplace app. 
Who needs a marketplace app
Virtually all marketplaces ponder developing their own mobile solutions for business growth. Everyone wants to be on trend, but it can be difficult to dare to seriously change the entire sales system. Creating an e-commerce product requires, among other things, research and awareness of new trajectories of retail clients on their way to purchases, and creating infrastructure in the company itself – organizing logistics, working with CRM systems, and developing support and loyalty programs. 
Online commerce is moving to mobile devices, as it allows you to build a trusting relationship with the customer. The app gives more interaction opportunities and helps control the needs and desires of customers.
Communicate to sell
The main question customers have for a marketplace app is "why should I spend money on development? What can an app give me that a customer can't do on a website? Why should customers download my app, and what does the company get out of having them download it?"
A good product has to be useful enough for the customer to install and keep it in their smartphone memory between photos, videos, games, and messengers, while at the same time benefiting the marketplace. Only then will customers keep a marketplace app after the first session, and the company will recoup the cost of creating it. 
The functions of a marketplace app solve 4 main problems:
Increase sales. Setting up product selection, sales, and payment services is the most important thing in a marketplace app. In addition to the list of products and the ability to order them directly from a smartphone, the seller can offer customers the items they are most often interested in, and offer discounts on in-demand products via push. 

By the way, "smart" push notifications are one of the most in-demand features of the last year. Detailed product descriptions and links to manufacturers or quality certificates are also worth adding. Integration with internal CRM systems is very much in demand.

Direct communication with the customer. It is always useful for a seller to know what a customer thinks about a product and company, to optimize his work and settle unavoidable conflicts. For the consumer, feedback is just as important. It's good if the user can get answers to questions, solve problems, and leave a review. To do this, convenient and simple feedback forms are introduced, or a chatbot is added. It is important to make registration and use of a personal account as simple as possible. 

Organize work within the company. A marketplace app can save the retailer both time and money. With the help of a well-thought-out platform, several hundred employees can promptly find the necessary goods in the database, check the availability and nearest deliveries, including batch sizes, control stocks, and price changes, and recognize information from price lists.

Increased customer loyalty. If a customer installs and relaunches a marketplace app, it means they already trust you. The task of a business is not to lose, but to strengthen this sympathy. To do this, they use special promotions that are available only to users. 
When ordering a marketplace app, save money
The demand for marketplace apps is growing. And the prices go up along with the demand. Over the last year, the average development cost has increased by one-third. The more features an app has, the greater the cost. Each tab is the work of designers; each feature is the work of programmers. Even a small niche project can cost a lot of money.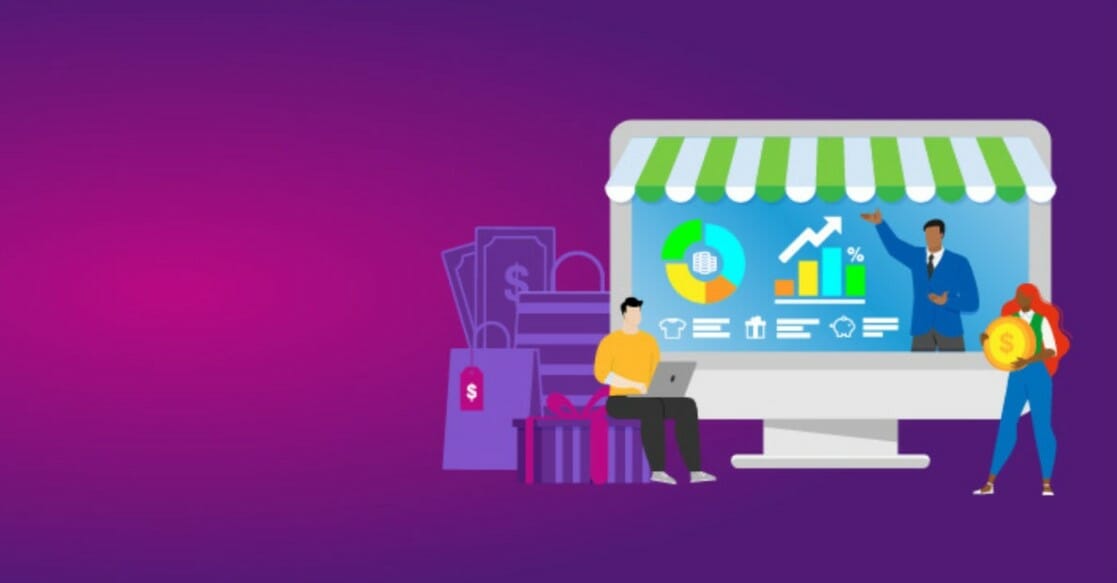 If the total cost of the project, voiced by the developer, is a lot of money for your company, you should pay attention to several points:
Before contacting a developer, you should do some research. Understand whether customers need a marketplace app now and whether they will download it and actively use it.

Determine which features are important to customers and which can be left out of the initial package. In the future, it is entirely possible to add some additional options. For example, for a business with a dozen outlets, the card is relevant. If we are talking about two or three points, you can do without them. Personalized Push-notifications make sense to add after the project has begun to work. 

Do not order the full-fledged platform at once, but first invest in the test version – MVP (minimal viable product). After all, its development costs less and takes less time, but it will help you to evaluate its relevance and functionality.

Use cross-platform solutions. This is a great solution for retail. Yes, there are situations where native projects are needed, and usually, neither the customer nor the user cares how it was done. What matters is stable operation and usability. Use React Native or Flutter. Marketplaces don't need to be afraid of these cross-platform solutions. They work in the same way as "native" programming languages for iOS and Android, but save time and can reduce the budget by 30-40%.