Cooler Master, a renowned leader in the PC components industry, is proud to unveil the MA824 Stealth. Engineered to deliver exceptional cooling performance even under the most demanding workloads, this cutting-edge air cooler sets a new standard for temperature management.
"This high-performance air cooler, featuring our groundbreaking Superconductive Composite Heat Pipe technology, raises the bar in both performance and design," Said Jimmy Sha, CEO Cooler Master." Sleek, efficient, and robust, the Stealth is a statement piece for any setup. We continue to push boundaries for PC enthusiasts, power users, and custom builders worldwide. Welcome to the next level of air cooling with Cooler Master."
Cooler Master is excited to highlight the key features of the new MA824 Stealth:
High-Performance Dual Tower: a re-engineered dual tower cooler, meticulously designed with optimized fin thicknesses and gaps to maximize surface area, delivering unparalleled performance.
Seamless Copper Base: the nickel-plated copper base ensures exceptional CPU contact, ensuring comprehensive and effective cooling for any system.
Signature Stealth Design: embrace the sleek and sophisticated aesthetic with the all-black aluminum top cover, a hallmark of Cooler Master's distinctive Stealth design.
Wide-Ranging RAM Clearance: The Mobius 120 fan allows for 42mm of RAM clearance, ensuring compatibility with various builds without compromising on performance.
Dual Staggered Fans: the upgraded Mobius 120 and Mobius 135 fans, strategically positioned in a push-pull configuration, working in perfect harmony with the dual tower design to facilitate rapid heat dissipation.
Cooler Master's revolutionary Superconductive Composite Heat Pipe technology represents a major breakthrough in their air cooling solutions. 
The MA824 Stealth showcases a total of eight superconductive heat pipes, incorporating a specialized combination of copper powder and grooves. This innovative design ensures efficient and swift heat transfer throughout the cooler.
The heat pipes are meticulously crafted with a unique composition of different powder sizes, meticulously calibrated according to heat load and application. This optimal balance, fine-tuned by Cooler Master's engineers, significantly enhances the speed and efficiency of heat transfer, which is the core function of any high-performance cooler. Preliminary tests conducted on similar models such as the MasterAir 412 Stratos have demonstrated remarkable performance improvements of up to 30% attributed to this cutting-edge technology.
The Superconductive Composite Heat Pipe technology will also be featured in Cooler Master's upcoming models, including the MasterAir 412 Stratos, MasterAir 612 Stratos, and the MasterAir TD4 & TD5. 
This signifies a commitment to delivering enhanced cooling capabilities across a wider range of products, providing users with unparalleled performance and reliability.
The MA824 Stealth stands as a pioneer in incorporating groundbreaking technology, making it the ultimate air cooler choice for PC enthusiasts who prioritize top-notch performance and design. With its exceptional cooling capabilities and stylish aesthetics, the Cooler Master Stealth sets itself apart as an exceptional option for those seeking uncompromising performance and striking visual appeal.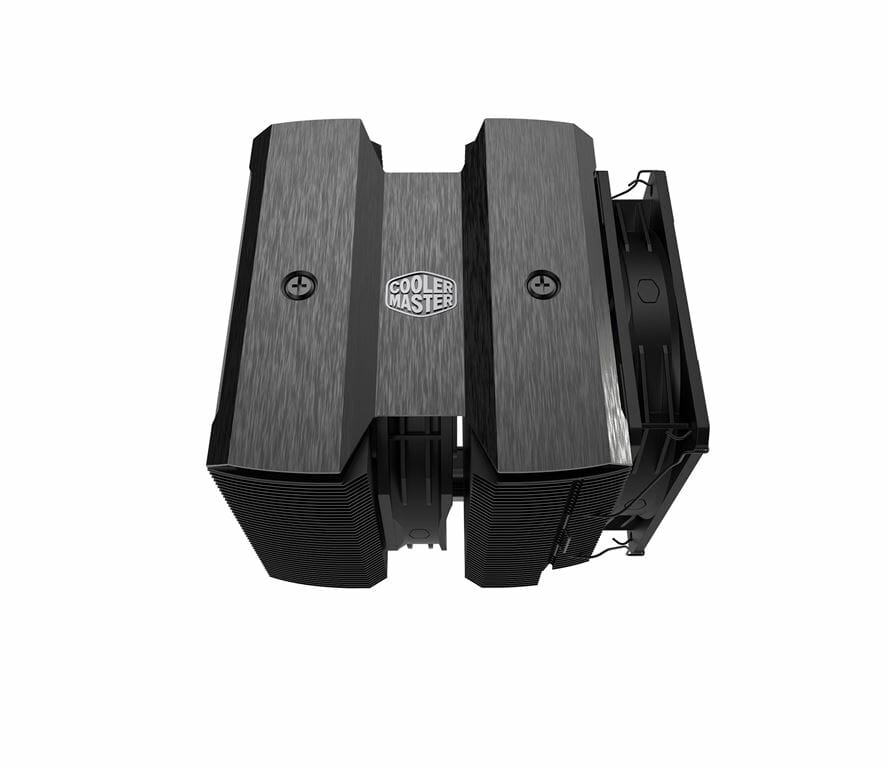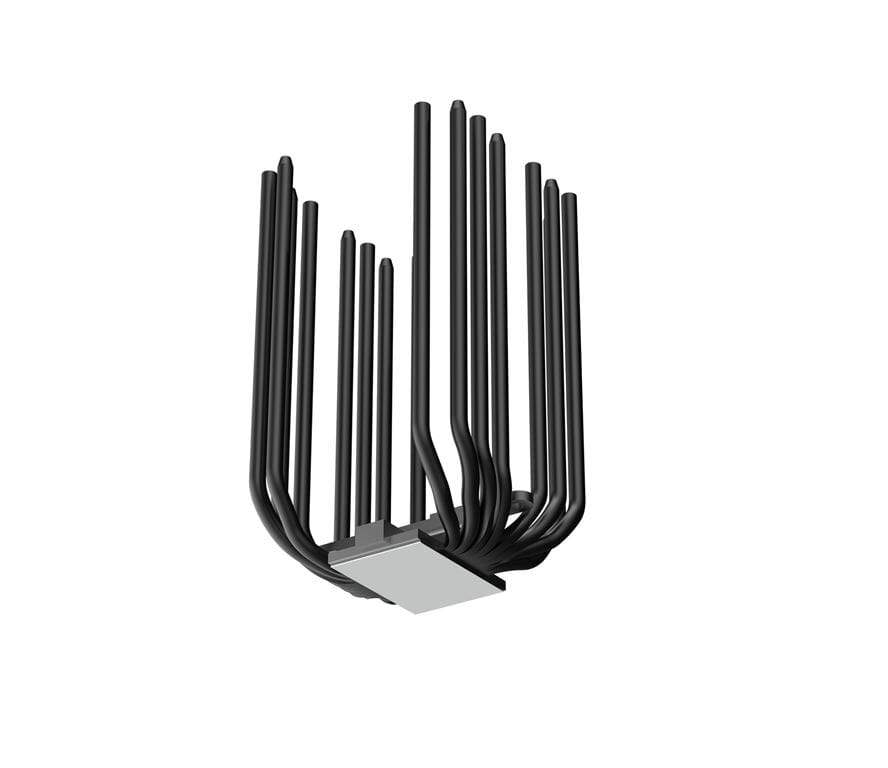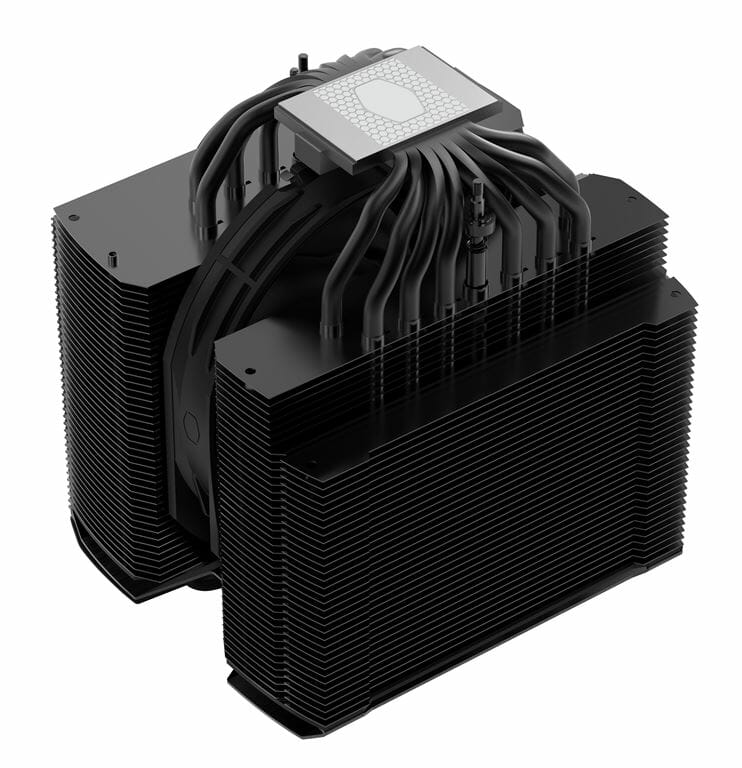 Availability:
The MA824 Stealth (MAM-D8PN-318PK-R1) will be available at an MSRP of €xx.xx and will support Intel® LGA 1700 / 1200 / 1151 / 1150 / 1155 / 1156, AMD AM5 and AM4 sockets.
Please note that prices and availability may differ across regions.