Corsair, a renowned world leader in enthusiast components for gamers, creators, and PC builders, has just launched new high-speed 7000MT/s 48GB (2x 24GB) VENGEANCE RGB DDR5 and VENGEANCE DDR5 memory kits. In addition to this, Corsair has made available its massive 192GB (4x 48GB) DDR5-5200 kits. The company has worked closely with ASUS, a leading motherboard manufacturer, to ensure seamless compatibility of these kits with its full range of 700 series motherboards. This makes them an ideal high-speed companion for the latest 13th Gen Intel® Core™ processors.
While these memory kits are compatible with all Intel® 700 series motherboards, the close working relationship between Corsair and ASUS demonstrates both companies' commitment to delivering optimal performance and compatibility for customers. To ensure the memory kits work across the full range of ASUS motherboards, including at the new higher DDR5-7000 speeds, Corsair has carried out rigorous testing of its new VENGEANCE DDR5 memory kits.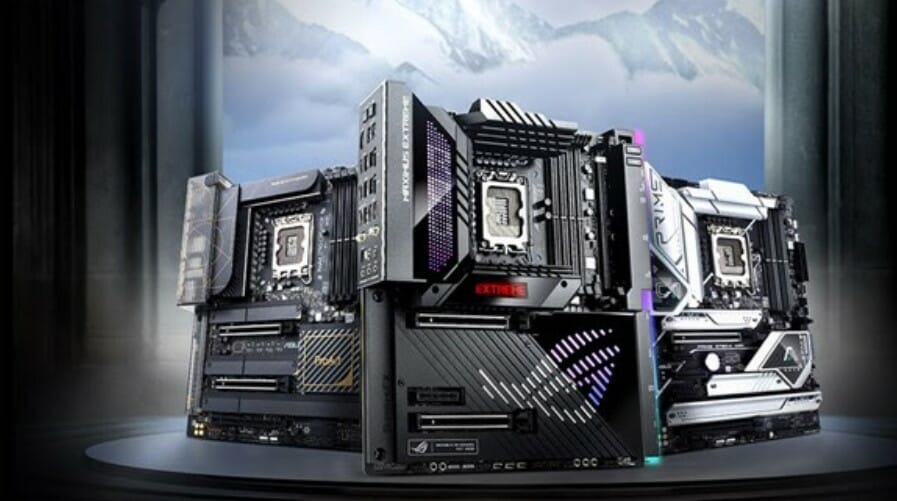 Corsair initially launched its 48GB and 96GB Memory kits on February 22nd, but now bolstered its high-capacity line-up with faster 7000MT/s 48GB kits with 40-52-52-114 timings. These 1.4V DDR5 memory modules support Intel® XMP 3.0 for easy setup and offer the critical combination of high-capacity and impressive throughput, making them ideal for enthusiasts who demand the best from their machines.
In recent times, some games have demanded at least 32GB of RAM for the highest settings, and these new 48GB kits ensure plenty of capacity to handle such games. They also provide ample room for other demanding workloads, such as streaming, 8K video editing, AI and deep learning training, as well as 3D rendering.
Corsair has also launched VENGEANCE RGB DDR5 and VENGEANCE DDR5 192GB kits. These kits use 4x 48GB modules and are rated at 5200MT/s with 38-38-38-84 timings. They also support Intel® XMP 3.0 for easy setup and operate at 1.25V.
Both the 48GB and 192GB memory kits are available as VENGEANCE RGB DDR5 and VENGEANCE DDR5 memory kits, providing the option of building an aesthetically striking machine with fully-programmable RGB lighting using CORSAIR iCUE Murals and ASUS Armoury Crate or a more subdued system. Ultimately, the choice is yours.
Looking for more content like this? Check out our Memory Reviews