Introduction
Deepcool have come a long way from when they first hit the scene. Once a lesser-known brand, almost thought of as cheap Chinese gear, they now have a worldwide following and offer some innovative products. Deepcool now offers some great PSUs, Cases and Cooling products amongst others. Today, we will be taking a look at their MF120S fans. These fans not only feature RGB, but they also have a very unique design and upon release, it was nothing like we had previously seen. However, as we all know, nice looks and shiny lights aren't enough to make a product great, or even good for that matter. For these to stack up at the competition, they will need to perform as well as they look. Can the MF120S handle the Gamer Storm and blow their way into our good graces? Well, there's only one way to find out so let's take a look at the specifications and dive into the closer look part of the review!
Specifications
| | |
| --- | --- |
| Fan Dimensions | 120×120×26 mm |
| Net Weight | 478 g |
| Fan Speed | 500~2000 RPM±10% |
| Fan Airflow | 45.4 CFM |
| Fan Air Pressure | 1.67 mmAq |
| Fan Noise | ≤33.4 dB(A) |
| Fan Speed (with LSP) | 400~1500 RPM±10% |
| Fan Airflow (with LSP) | 37.1 CFM |
| Fan Air Pressure (with LSP) | 0.79 mmAq |
| Fan Noise (with LSP) | ≤26 dB(A) |
| Fan Connector | 4-pin PWM |
| Bearing Type | Hydro Bearing |
| Fan Rated Voltage | 12 VDC |
| Fan Rated Current | 0.17 A |
| Fan Power Consumption | 2 W |
| LED Type | Addressable RGB LED |
| LED Connector | 3-pin(+5V-D-G) |
| LED Rated Voltage | 5 VDC |
| LED Rated Current | 0.76 A |
| LED Power Consumption | 3.8 W |
| EAN | 6933412710363 |
| P/N | DPGS-FMF120S-M-3P |
Dimensions

Closer Look
The packaging for the MF120S allows you to get a first-hand look at the product inside. This is always great to see, especially as these fans are a bit unique so is nice to get a peek at the actual product before purchasing.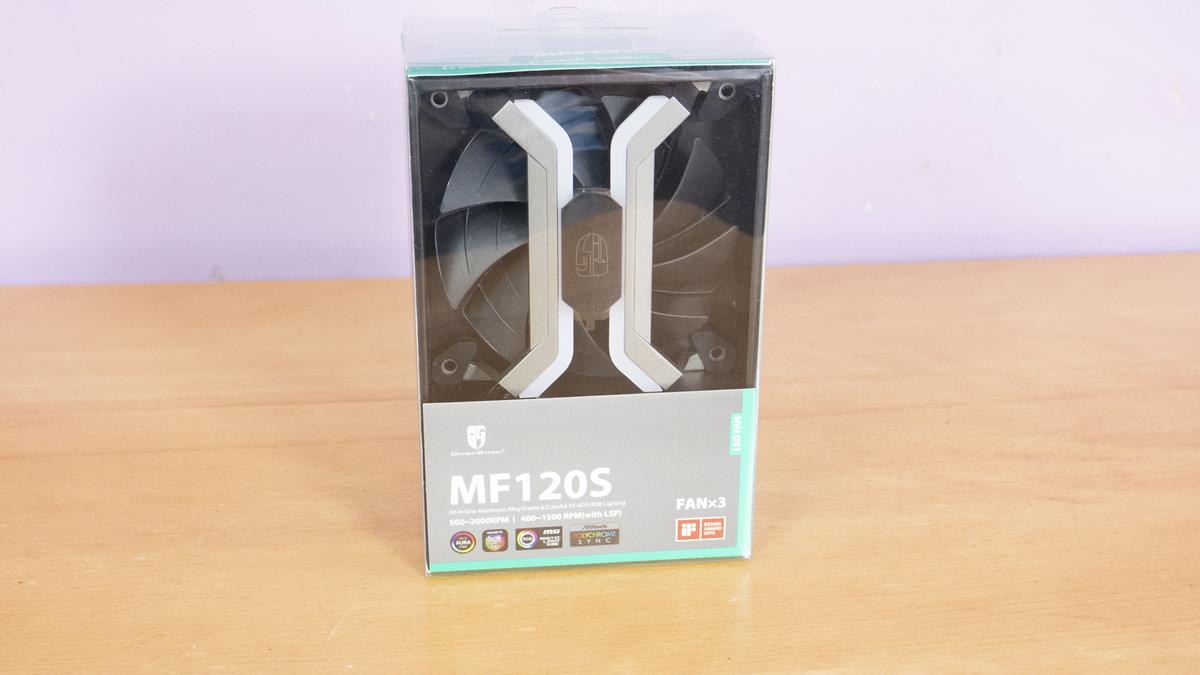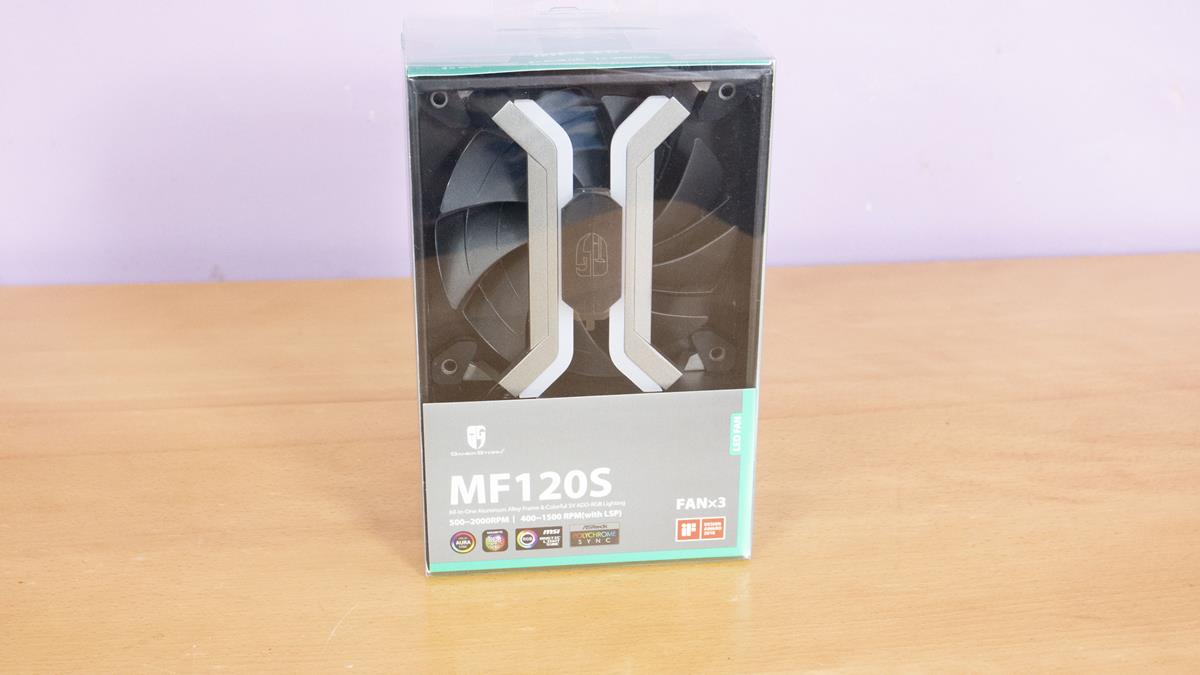 Each of the fans comes in its cardboard packaging to keep them from getting scratched or damaged. There is also a small box with all of the extra wires and accessories you will need to make the most of the MF120S fans in your build.
Getting these beauties out of their packaging and wow, haven't seen any fans that look like this before. Even if you don't care for them, at least they have done sometime different with them and personally, I quite like them.
Not only is the mounting bracket different than the normal, but the blades of the fan themselves also have a bit of an extra fin on them.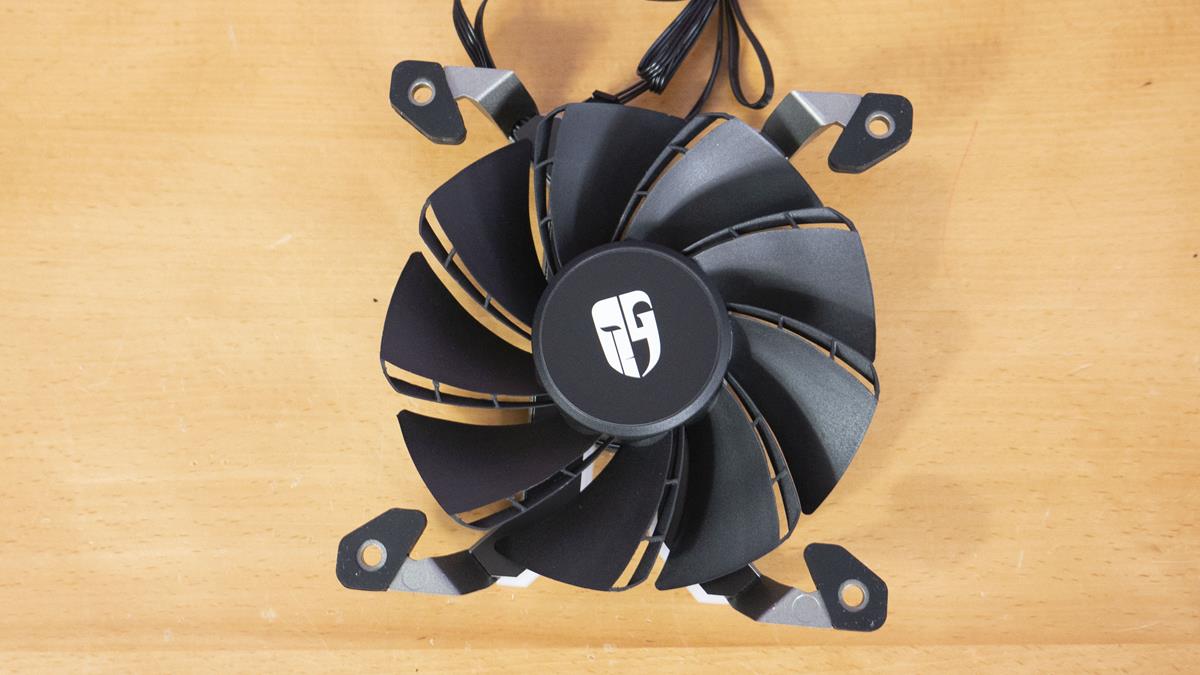 Each fan has two connections on it, your standard 4-pin PWM connector to power the fan. There is also the RGB connector which with the included accessories, can be run standalone with the control or connected to your motherboard.
When you get everything out. There is quite a bit in the package and rightly so. Deepcool wanted to make sure you could make the most of the fans whether or not your motherboard supports RGB. They have included RGB and Fan controllers as well as some noise dampeners or enough screws to get these installed in your PC.
These fans look amazing in persona and the photos aren't to bad either. The only thing I have to say negative about these fans if the logo in the middle, as you can see, some of it pulled off when I removed the plastic protector that was there. Having a look around at other reviews, this doesn't seem to be isolated to me and has happened to a few so definitely something for them to look into. The rest of the fan is amazing and would be a shame for this to let it down in the future.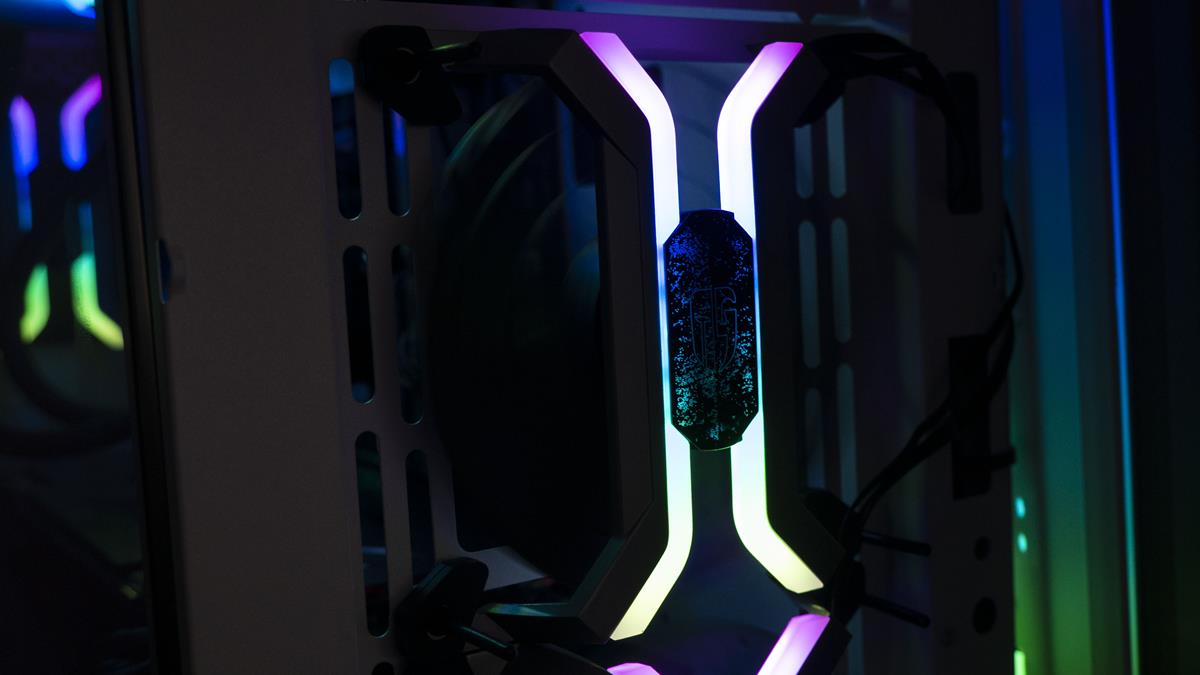 Conclusion
Having used the MF120S fans for quite a while now, I must say, they are still as good as the first day I opened them. The sound that comes from them isn't too bad at all and bearable. They can also push a good amount of air into your case and help to keep things cool. The biggest selling point for them is going to be their unique design. When they first came out and even now, there isn't anything out there that looks like this! Even without the RGB they look rather nice and would be a good addition aesthetically to most any build. While I would love to see these in white, we will take what we can get. All in all, they look great, perform quite decent and the price isn't too far off what a three-pack of RGB fans will cost you these days! With that being said, I am going to give them our Recommended award as while I do like them, the sticker pulling off some of the paint on the logo as almost ruined them. When your product is based mostly on aesthetics, need to make sure everything is in order and as you can see in the photos, the logos have been ruined and it's quite apparent when using the RGB.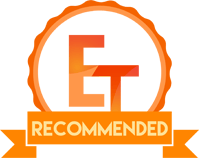 Many thanks to Deepcool for sending in a sample of the MF120S Fans for this review.