Genesis Boron 500 RGB XXL Gaming Mouse Pad
Following on from our review on their Krypton 550 Gaming Mouse, today we are taking a look at the Genesis Boron 500 RGB XXL Gaming Mouse Pad. The Boron 500 XLfeatures a smooth cloth surface allowing the pad to work with almost any sensor and letting the mouse glide with ease. It had a very unique image on it that for some reason, reminds me of Pathfinder from APEX legends.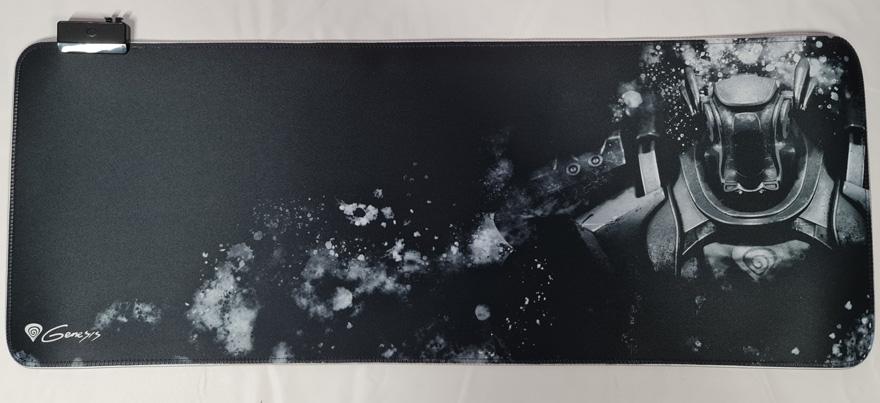 Not only does it feature RGB lighting, but it also stitched edging to offer further protection. Once upon a time, mousepads didn't come with stitched edging and they would start to fray and after a while, it just got annoying. However, these days any good pad gets stitched edging on it to combat this issue and make it last even longer.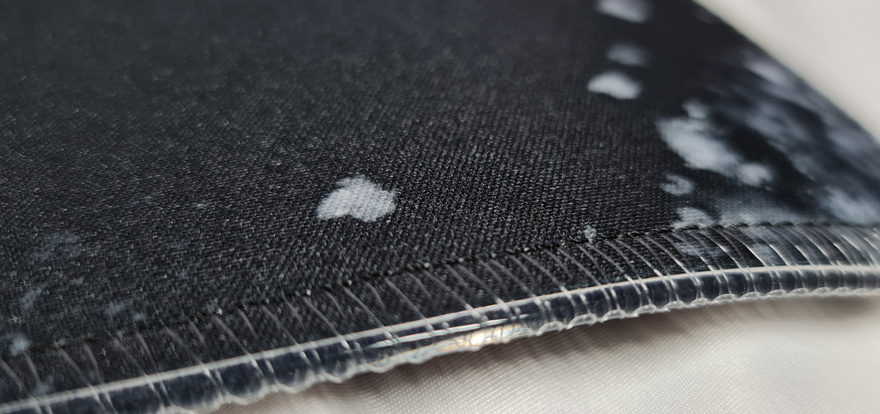 Up in the top left corner of the BORON 500 XXL, there is a small box that you will plug your USB power cable into. The small raised button on the top will allow you to change the colours of the LEDs on the fly without the need for any software. IT also features a nice little cable management clip to help keep the cable under wraps!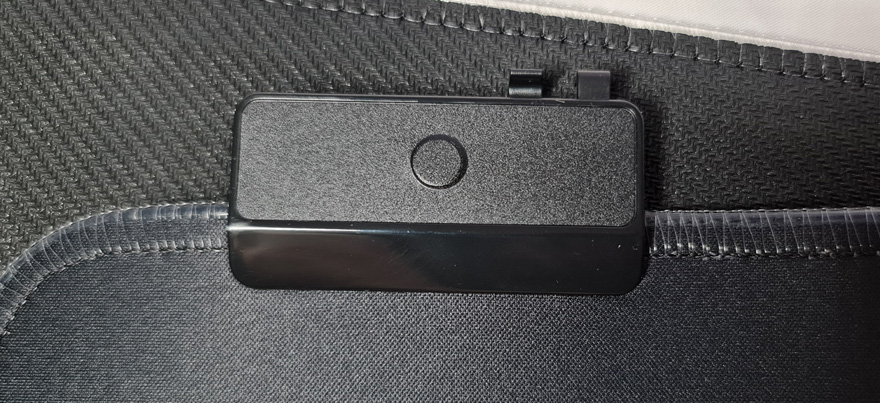 As you can see, when connected, the cable fits into the cable management clip nicely and will help keep it out of the way.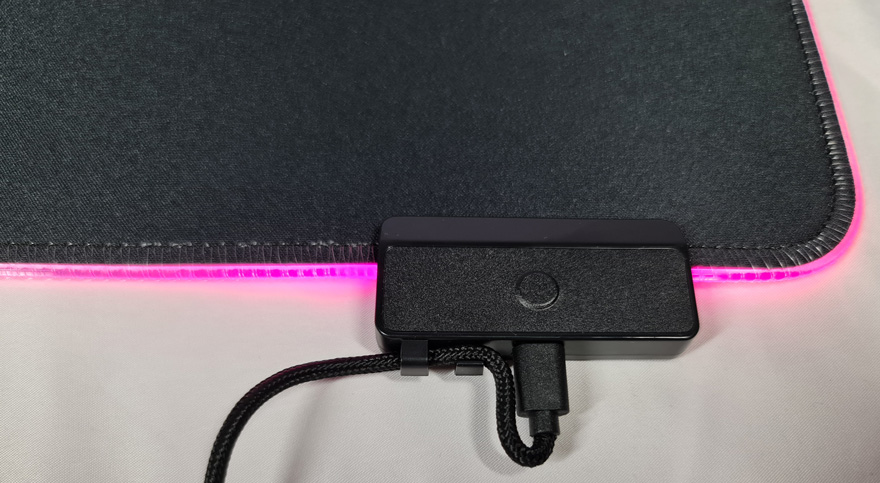 On the back of the power box is the Serial Number for your mousepad, should you need it for any RMA issues.
I couldn't help but share another image of the graphic on the mousepad. I still have no idea why I see Pathfinder in it, maybe I am going through APEX withdrawals? I suppose anything is possible but there is no denying this design is unique and adds a bit of flair to the mousepad rather than it being plain.
The bottom of the mousepad is a non-slip rubber similar to what we see on most mousepads these days. We can also see the stitching going around the edges as well to help and make our Boron 500 XXL Mousepad last as long as possible.
Boron 500 RGB XXL Mousepad RGB Lighting
As mentioned, the RGB lighting can be controlled but the little button on the power pack. The colours are nice and vibrant and look even better than the photos show them off! Below you will see a few images of different colours so you can kind of get the idea of what it looks like.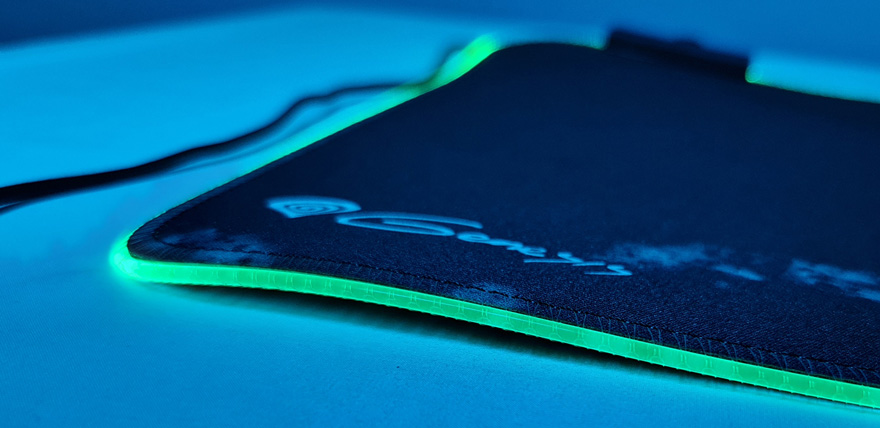 Final Thoughts
The Boron 500 RGB XXL Mousepad is 800mm x 300mm and has a 4mm thickness. This is big enough to put your mouse and keyboard with a bit of spare room after. I know it sounds funny to say and think of but this mousepad has most of the major features we would want to see from any mousepad with the addition of RGB lighting. The anti-slip rubber bottom and easy-glide cloth surface are both going to allow for hours upon hours of comfortable gaming experience. The stitched edging is also going to make sure this mousepad doesn't start fraying on us. All in all, I have quite enjoyed my time using the Boron 500 RGB XXL Mousepad and can recommend it, if you can find it. Looking around and I have managed to find it for around €25 from a couple of different sites, it's just a shame that it isn't as readily available in England or America. However, let's show Genesis some love and let them know we would love to see their products outside of the EU, especially if they can carry on being so affordable!
While had to get your hands on, if you can find one the Boron 500 XLL RGB Mousepad offers great value for money and the RGB LEDs are quite vibrant and look amazing, especially for this price point!