Today we will be taking a look at another peripheral from the folks over at Rantopad, this time by way of the H1X mousepad. The H1X designed with a resin matte texture, which while similar, is different from the horizontal and vertical line structures we see from a lot of companies. This 3 dimensional woven surface is said to be faster and smoother which will hopefully result in more precise mouse movements.
When it comes to peripherals, the more options a company offers, the better. There are so many different types of playing styles out there that it takes an assortment of products to cater to them all. Many people wouldn't put much thought into a mousepad and I can't say I blame them too much. However, it's not until you have multiple mousepads on hand to test that you really start to notice the difference between them all. One of the main factors for me is the resistance the mousepad offers in gliding the mouse across it smoothly. When you can actually feel the difference between two mousepads it is a bit of an eye opener that they are not all created equally.

Rantopad Website
H1X Mousepad Product Page
Product feature:
New upgrade three-dimensional woven surface, more smooth, faster.
Moderate thickness, no difference woven linen, excellent location and move hand feel
Precise position, strong compatibility, most mainstream mouse can be used properly.
Ultra high service life, effectively prevent the phenomenon of degumming and ageing rubber
The laser cutting edge and soft edge technology, do not cut the hand;
Natural rubber material, soft, no smell, no drag.
The H1X we will be looking at today features a bright yellow surface with black stitching around the edges to stop it from fraying. It has a nice thickness and feel to is with a small bit of branding on the top-side. The underneath is a sort of non-stick rubber texture that will help it to keep from sliding around your desk. I must say, I am a fan of the bright colour and the branding on the top-side of the H1X doesn't bother me as it is quite minimal.

As you've probably noticed by now, the Rantopad H1X is not your normal mousepad. Not only is it a nice bright yellow, it also has a very nice stitched edge that adds a quality look and feel to it. Again, the H1X (Large) is available for around $14 on Amazon US which is a fair price, given the size of it. If you are looking for a more unique mousepad, rather than your standard black ones, the H1X does also come in a few different colours, so don't worry if the bright yellow isn't your cup of tea.
I think it is safe to say that Rantopad are on the right track and have some amazing products. If they can keep up the good work and expand their global reach, they could very well be a major competitor in the peripherals market in the coming years!
Big thanks to Rantopad for sending in the H1x for review!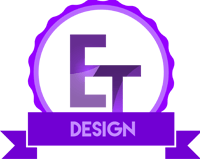 Check out our other Rantopad reviews