Today, we will be taking a look at the Cooler Master Swift-RX Mousepad. Up until a few years ago, a mousepad was just something you simply put your mouse on to move it about a bit, my how the times have changed. Now, mousepads can be a crucial part of the decision making process when it comes to sorting out a new PC. Mouse pads now come in all sorts of shapes, colours, and sizes and you can get them for anything from a small one to use with your mouse, all the way up to ones that cover your desk so you can even set you keyboard and monitor on them. One thing is for sure, they have definitely come a long way since their original release.
So what makes a mousepad special? I sit the material used? Size? Colour and shape? While I can't answer those for you as they are quite subjective, what I can do is show you the Swift-RX from Cooler Master and help make your decision a bit easier. First and foremost, the Swift-RX comes in multiple sizes ranging from Small to X-Large. Next, it features a switched edge which will stop it from fraying, which is a major issue with mousepads, especially on bigger ones that cover a desk.
SPECIFICATIONS
Model Number
SGS-4140-KXXL1 (XL)
SGS-4130-KLMM1 (Large)
SGS-4120-KMMM1 (Medium)
SGS-4110-KSMM1 (Small)
Dimensions L x W x H
XL: 900 x 360 x 3 mm / 35.4 x 14.17 x 0.12 inch
Large: 450 x 350 x 3 mm / 17.72 x 13.78 x 0.12 in
Medium: 320 x 270 x 3 mm / 12.5 x x 0.12 in
Small: 250 x 210 x 3 mm / 9.84 x 8.27 x 0.12 in
Surface Material
Cloth
Surface Color
Black
Base Material
Rubber
Base Color
Black
Weight
622g / 1.37 lbs (SGS-4140-KXXL1)
307g / 0.68 lbs (SGS-4130-KLMM1)
168g / 0.37 lbs (SGS-4120-KMMM1)
105g / 0.23 lbs (SGS-4110-KSMM1)
Packaged Dimensions
390 x 83 x 83 mm / 15.4 x 3.3 x 3.3 inch (SGS-4140-KXXL1)
360 x 70 x 70 mm / 14.2 x 2.7 x 2.7 inch (SGS-4130-KLMM1)
280 x 60 x 60 mm / 11.0 x 2.4 x 2.4 inch (SGS-4120-KMMM1)
220 x 55 x 55 mm / 8.7 x 2.2 x 2.2 inch (SGS-4110-KSMM1)
Packaged Weight
720g / 1.59 lbs (SGS-4140-KXXL1)
395g / 0.87 lbs (SGS-4130-KLMM1)
230g / 0.51 lbs (SGS-4120-KMMM1)
150g / 0.33 lbs (SGS-4110-KSMM1)
The box the Swift-RX comes in has a sort of cosmic look going on. There is a nice big image of the mouse pad spanning across a couple sides of the box which also looks to have a Mizar mouse on it. Looking around you will also see a short introduction to what Cooler Master feels the Swift-RX represents. 
Getting the mousepad out of the box and it has a very basic design which is nice to see. On each of the top corners are relevant logos and aside from those, there is nothing but put blackness! As mentioned, the Swift-RX comes in multiple sizes and we are looking at the X-Large model here.
The Swift-RX is made from low friction synthetic fibre and features a microscopic mesh that allows it to provide great precision and control for both laser and optical gaming mice.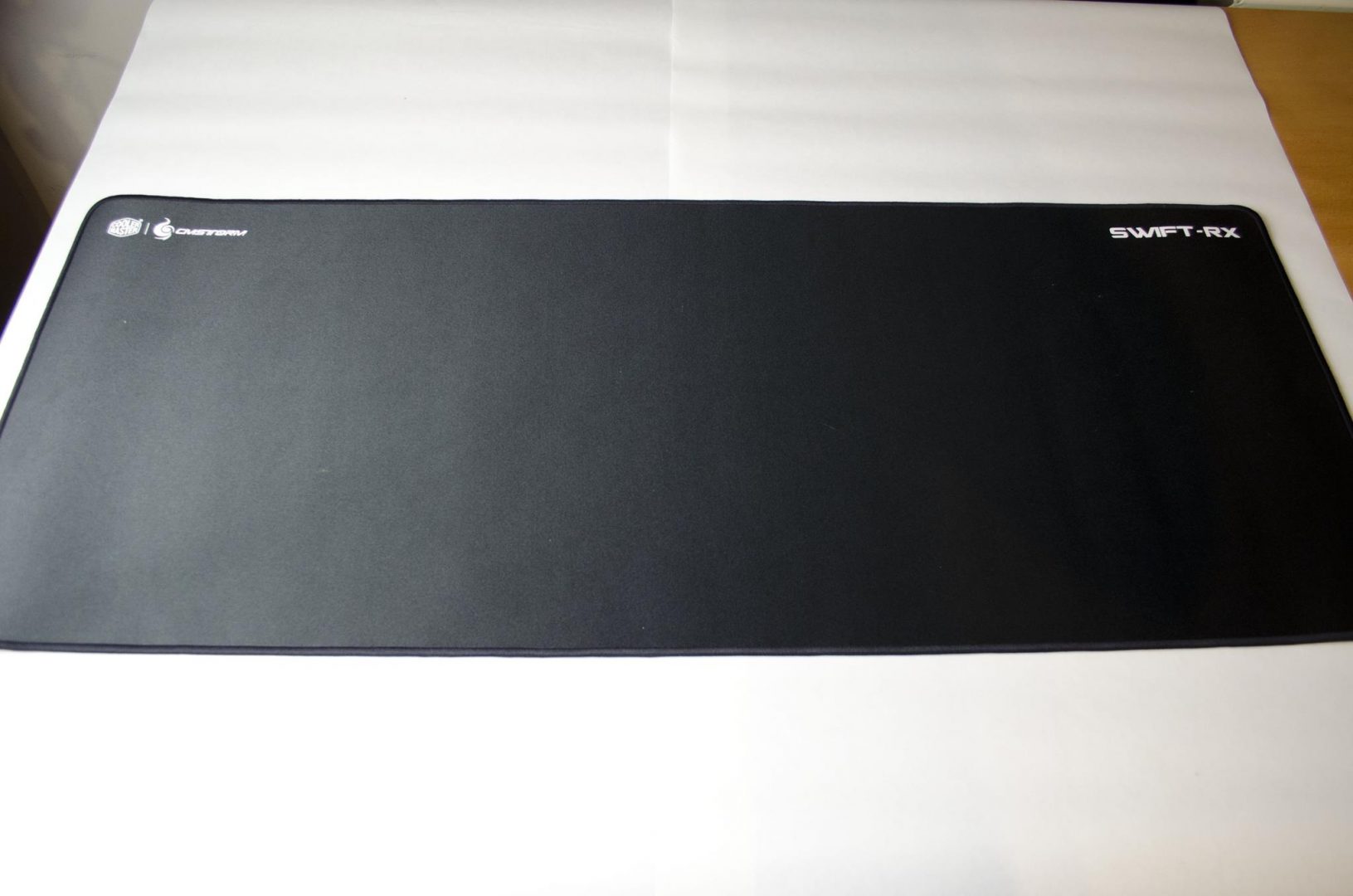 In the top left, we have the Cooler Master and CM Storm logos. It has recently been brought to our attention that CM will be going back to the "Cooler Master" branding for at least it's gaming peripheral based products, so it will be interested to see if they will be bringing any other changes to the brand in the future.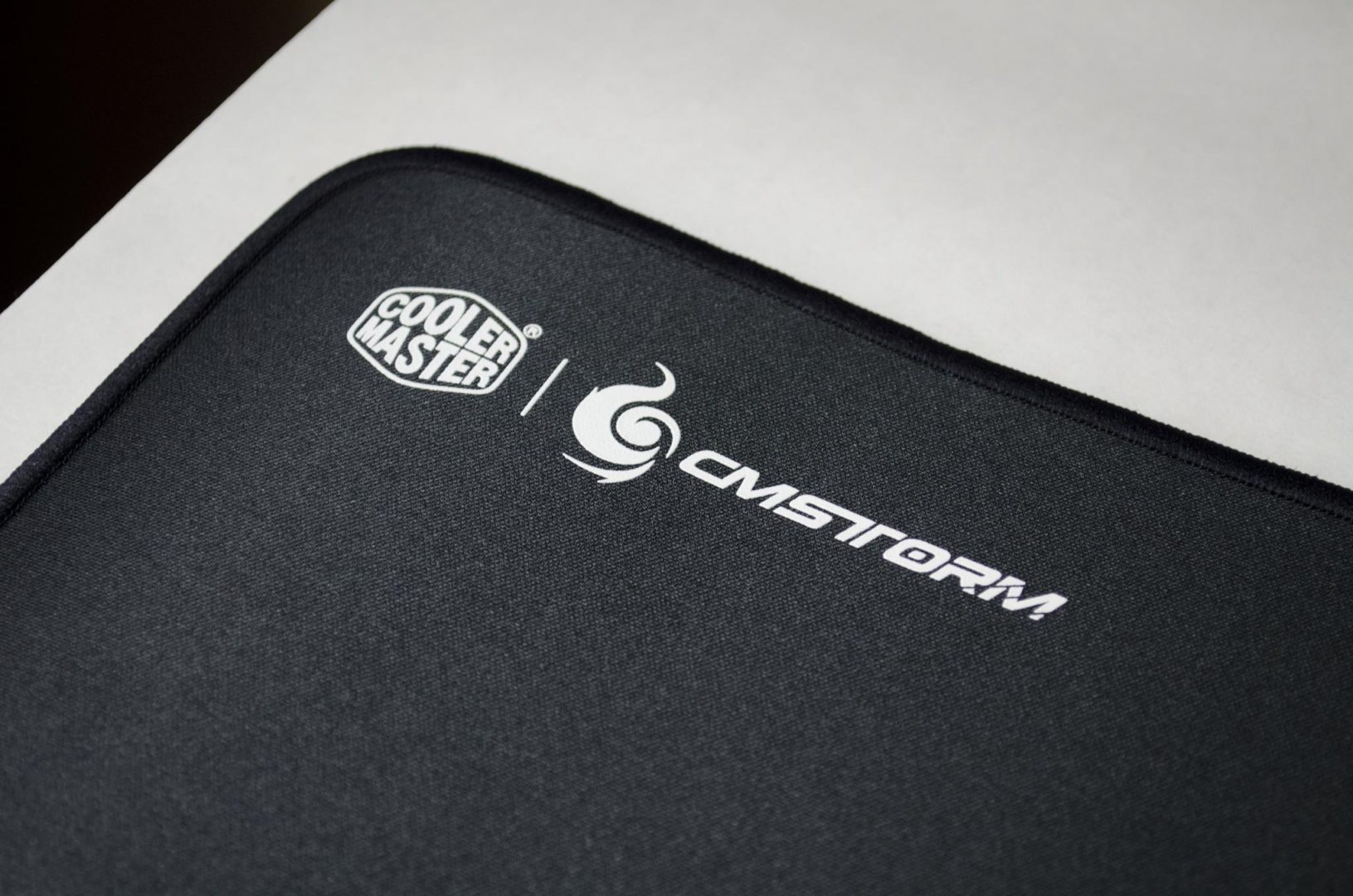 Over on the right side is the Swift-RX branding so we never forget which mousepad we have.
The bottom consists of a nice non-slip grip that will help to keep the mousepad in place during use, no matter the surface.
The edges of the Swift-RX has a nice stitching to them. This will stop the material from fraying, a problem that can become quite the pain. I've had to get rid of a number of mousepads from fraying alone, while the rest of the pad was in good shape, it is aggravating when it starts to fray.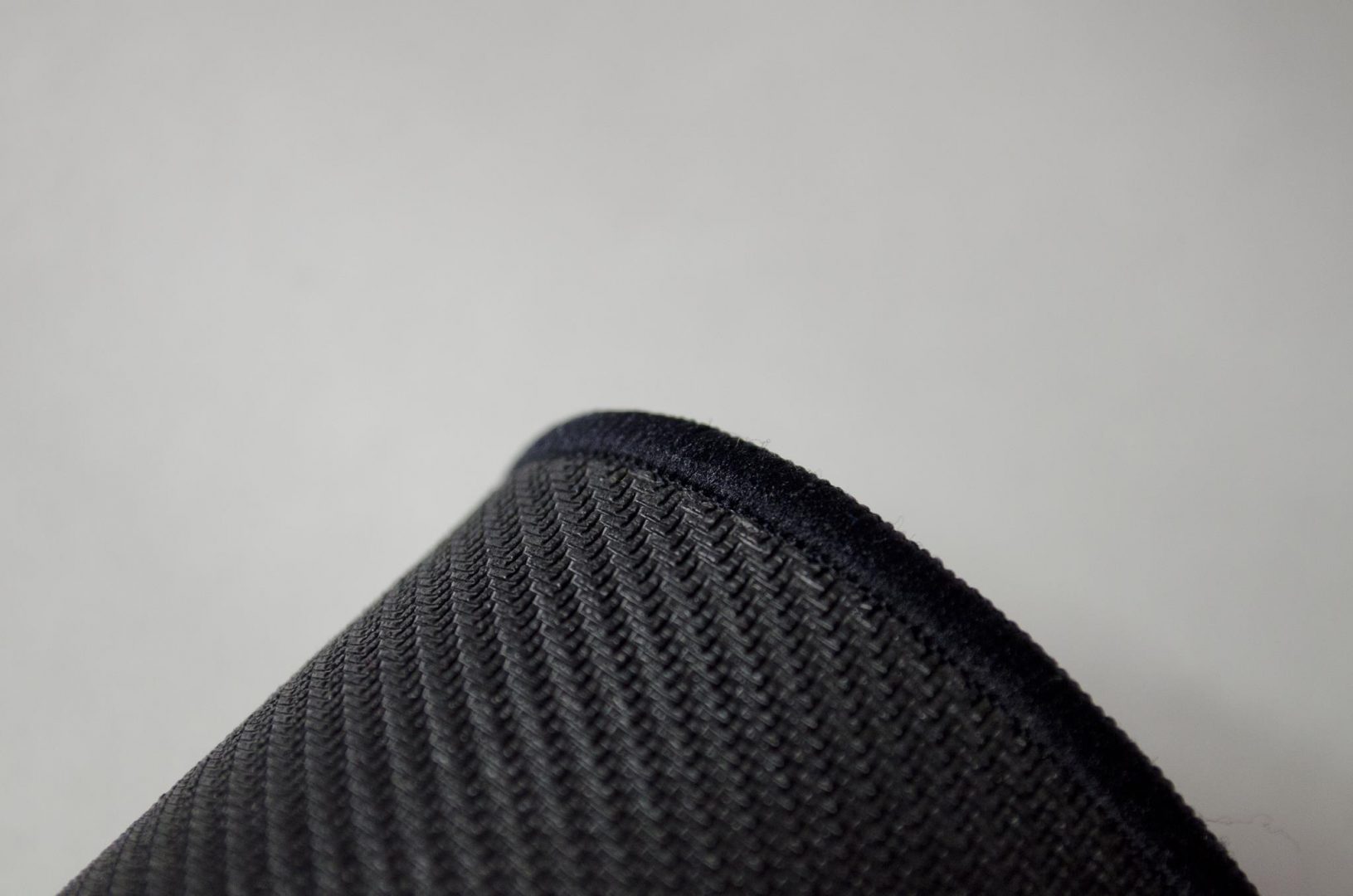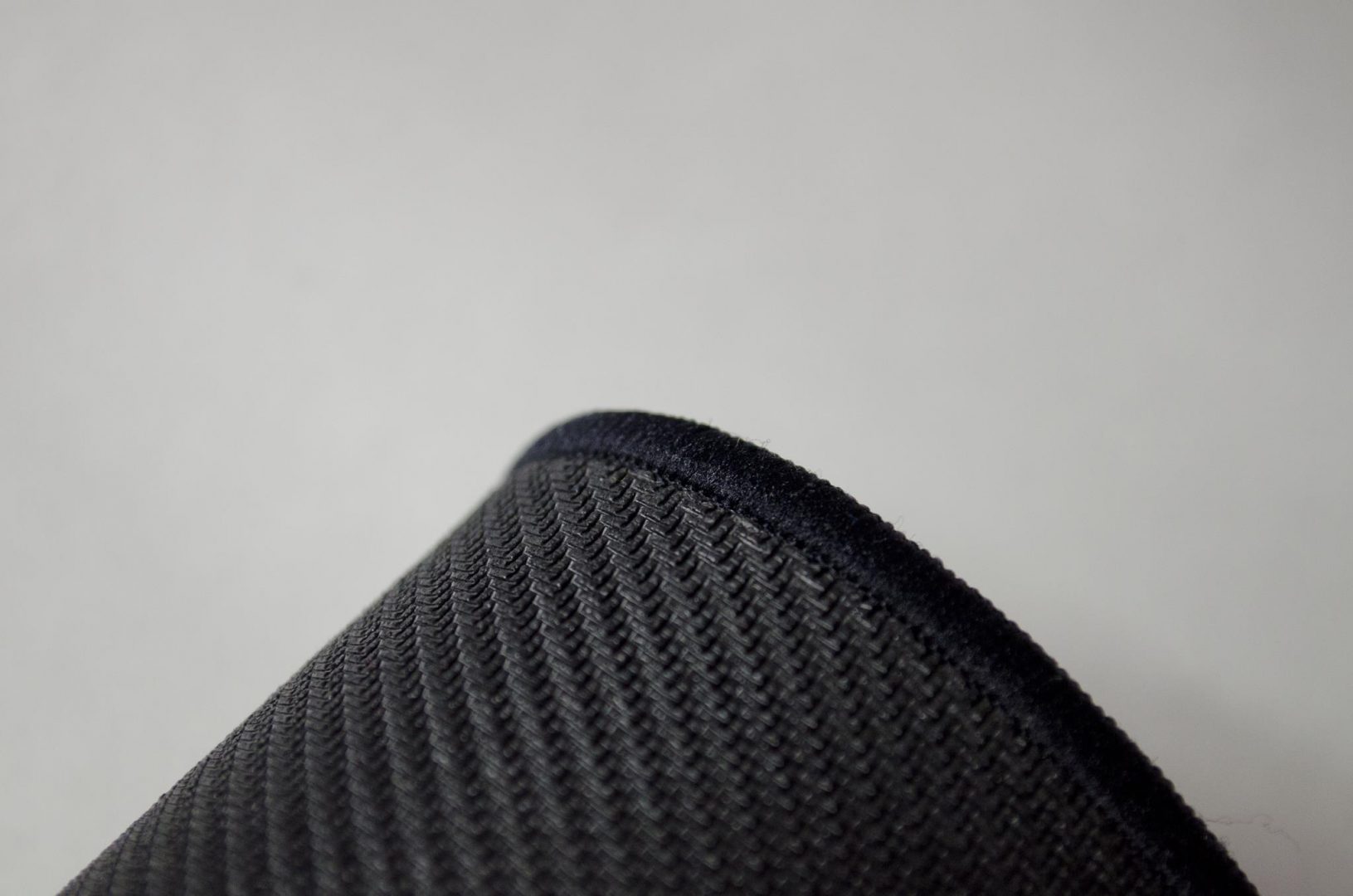 There is no denying that mousepads have had some serious advances over the years. What was once a small square pad used just for the mouse, has now transformed into something that can cover your whole desk and be used to set your keyboard, monitor, mouse and whatever else you need on top of it. I am personally a big fan of having my whole desk covered in a mouse pad
The Swift-RX covers all the important areas that a mouse pad should. It comes in multiple sizes,  has a great low-friction top surface with a nice non-slip grip on the bottom and it has the stitched edges. Not only does the stitched edging help to offer a pleasing appearance, it also offers a great functionality and will help to keep the corners of the mousepad from fraying over extended periods of use.
When all is said and done, the Swift-RX is a high-quality mousepad with a gamer look and feel to it. The switched edging does offer that premium and while that also entails a higher price tag, it's well worth it. If you are in the market for a new mousepad, the Swift-RX should definitely be one you should consider as it does come in a range of sizes.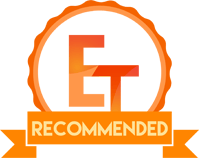 Many thanks to Cooler Master for sending in a sample for today's review.