The new Sabrent Rocket CFX Type B (CF-XXIT) memory cards are here to give you the performance, endurance, and capacity you deserve. These cards come in at up to 2TB with read/write speeds of up to 1,800/1,700 MB/s and sustained writes of up to 1,300 MB/s so that you are never slowed down. According to Sabrent, these cards pack massive IOPs let you quickly access any and all of your files rapidly. These cards feature high speed which would allow the user to capture and work with our HD content – videos, photographs, audio, and more – at high speeds. The obvious benefit is the convenience of this form factor.
Match your artistic vision. Revel in your element. Sabrent hardware is selected for performance, power efficiency, and reliability. According to Sabrent, these memory cards contain SSD-quality hardware with a powerful controller and fast flash memory for the smoothest takes. Features such as TRIM, LDPC, ECC, SmartRefresh, and wear-leveling keep storage fast and enduring. Who has time to deal with undependable, slow storage?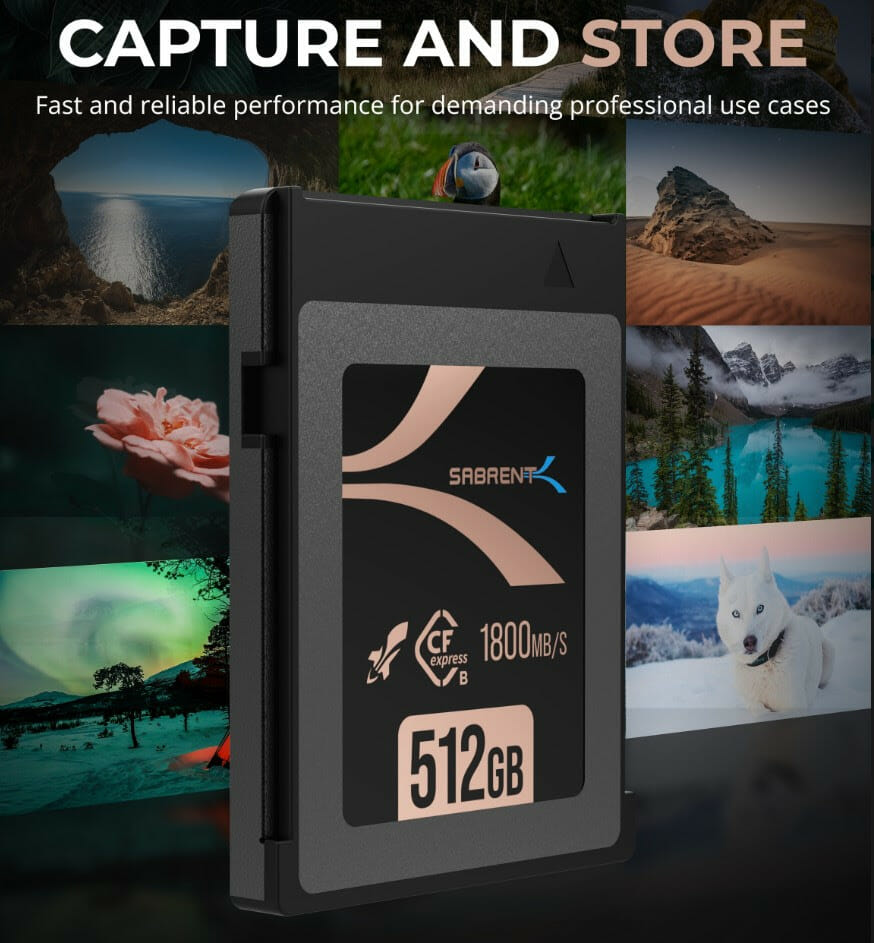 Memorable | A Quality Memory Card
Capture your subject quickly and reliably with Sabrent Rocket CFX Type B (CF-XXIT) memory cards. Get as much space and performance as you need and create your content without compromise. Professional users will enjoy the high power efficiency and endurance provided by top-grade hardware. Never miss a shot. Don't be held back by inferior storage media.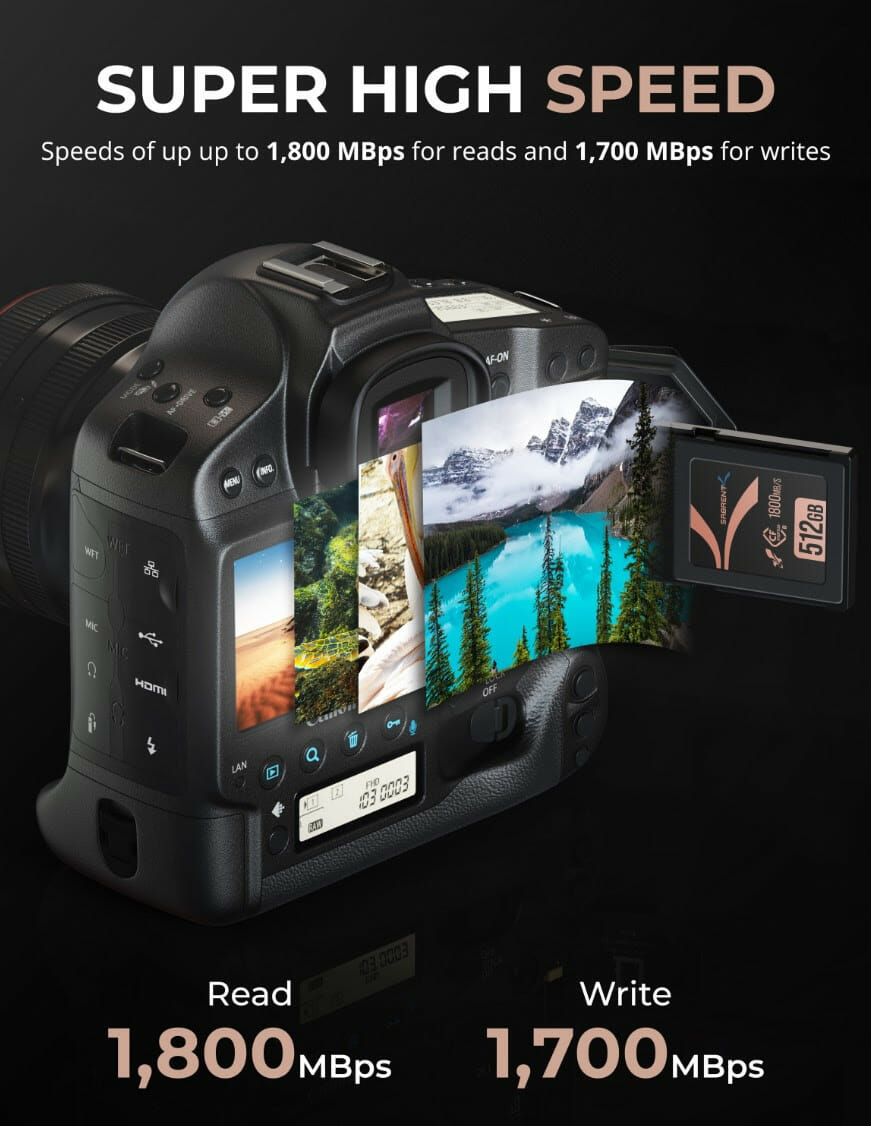 Performance | High-Speed Transfers
Sabrent has mentioned that their Rocket CFX Type B memory cards utilize dual PCIe 3.0 lanes to reach speeds of up to 1,800 MB/s for reads and 1,700 MB/s for writes to give the fastest transfer rates possible. Sustained writes with the potential of up to 1,300 MB/s at 1TB and up, offer enough speed for any type of HD recording. IOPs of up to over 300,000 allow quick access to all photos and files.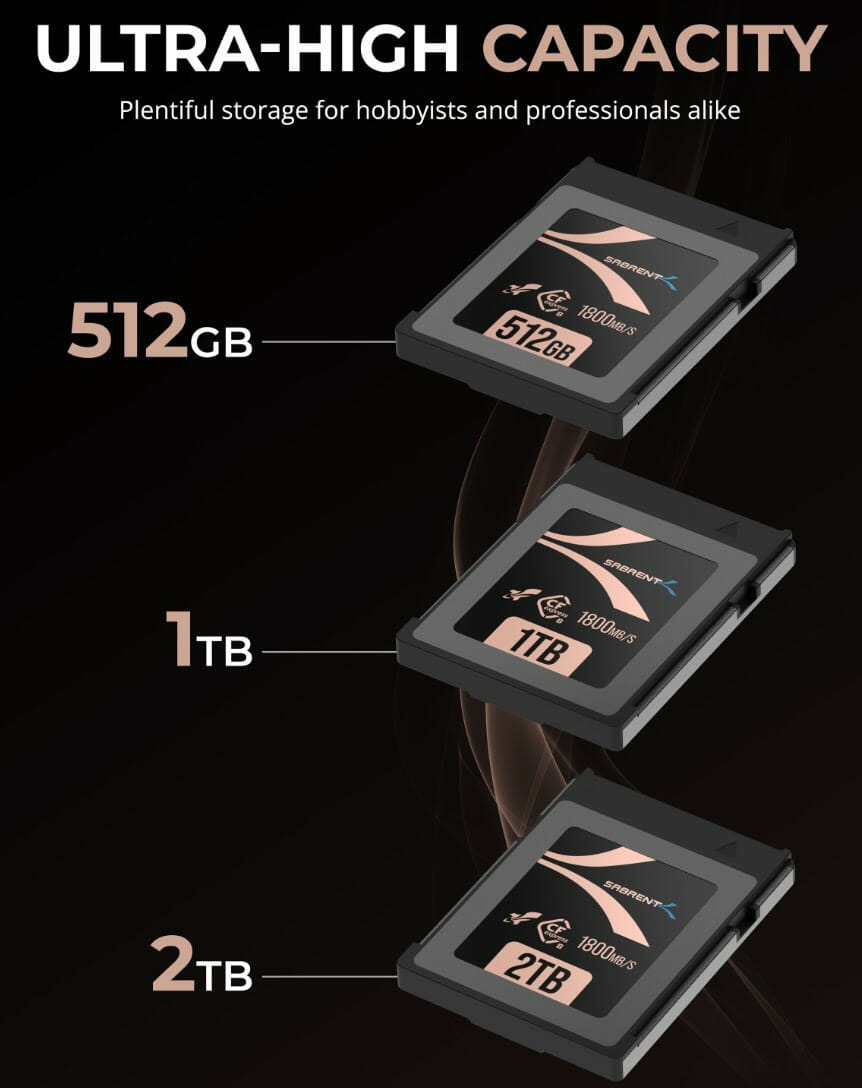 Capacity | Big Storage in a Tiny Card
Sabrent is offering up to 2TB capacity on these cards for spacious storage of content. Videos, photos, files, and backups can be quickly and comfortably stored on the go. There's no longer a need to fiddle with a dozen little cards when you're in the field. These cards have the size and performance to keep up with fast pace requirements of content creation.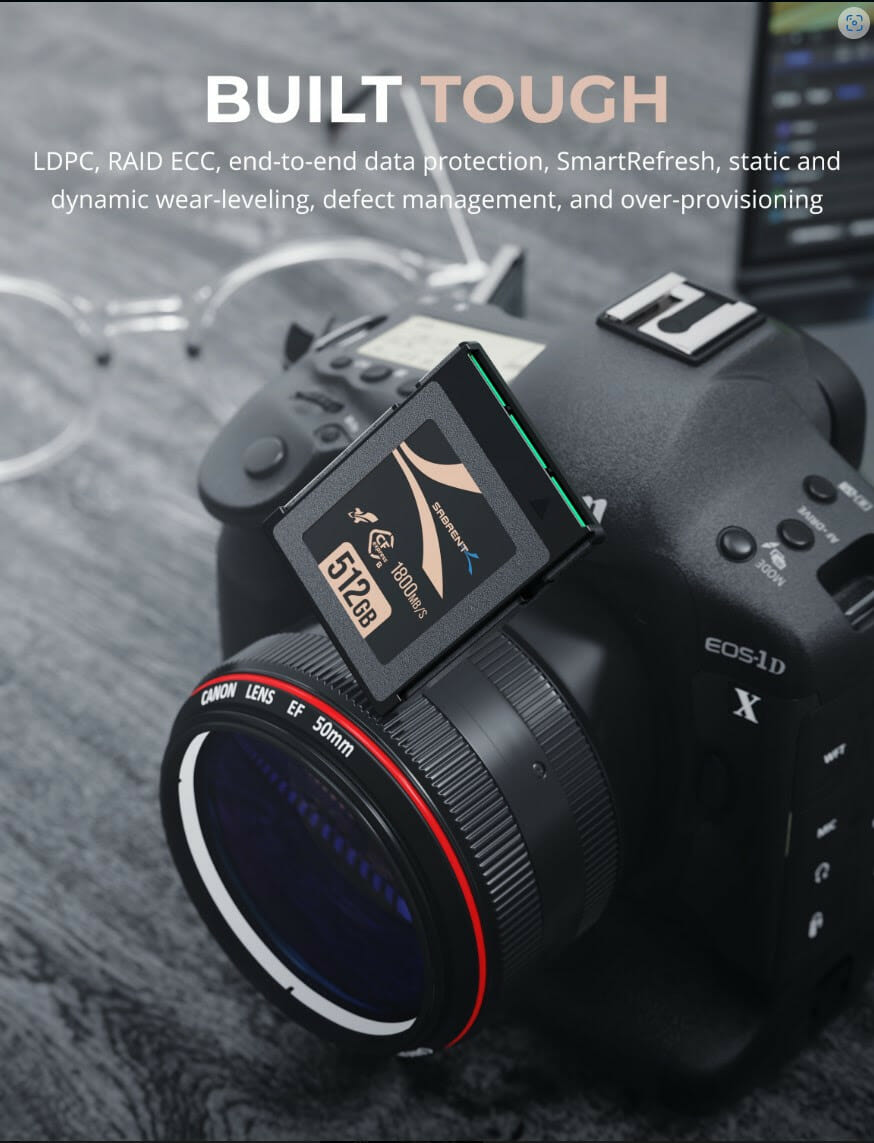 Endurance | Reliable When You Need It
These Rocket CFX Type B memory cards operate with SSD-grade hardware for both the controller and the flash memory. This means high endurance thanks to quality hardware and powerful wear management features such as LDPC, ECC RAID, end-to-end data protection, SmartRefresh, wear-leveling, plus support for TRIM. Never worry about flaky flash memory again.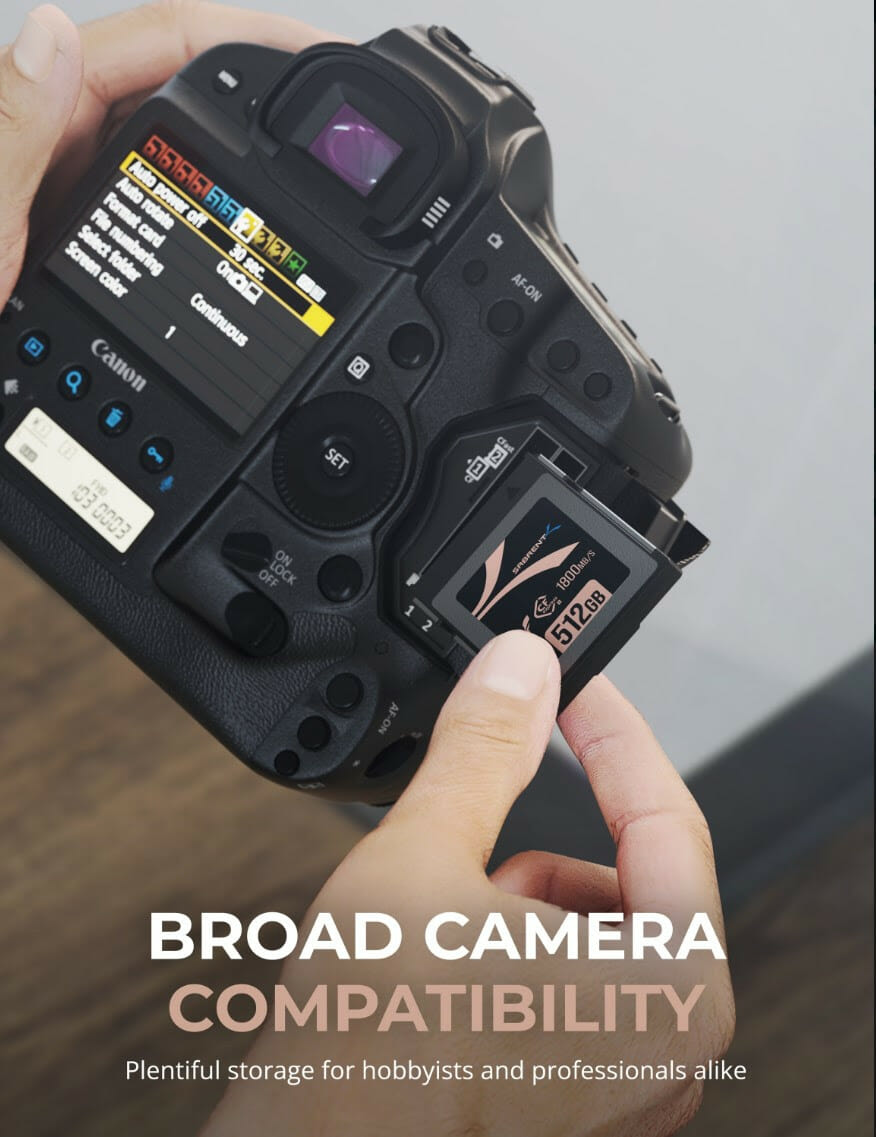 The Sabrent Rocket CFX Type B memory cards are backward compatible with certain XQD cameras. They also work with card readers up to their rated speeds. Sabrent has mentioned that these cards will be available soon. However, pricing is not provided at this moment. The cards will be available at www.sabrent.com and Amazon.