SilverStone Releases New Gemini Series Of Power Supplies
SilverStone, who are known for their high-quality products, have just announced their new line of Gemini Power Supples that off the best in reliability and redundancy. While these power supplies are sure to come with a hefty price tag, those in the need will know they are well worth it!
Check out the Press Release below for more information!
Press Release
For users with mission-critical systems or file servers, nothing is more important than a power supply with always up reliability and redundancy. With the pervious venerable Gemini models as the starting point, SilverStone improves every aspect of the former from specification to user impression. By combining proven industrial grade components, higher efficiency design and inclusion of PMBus 1.2, the amazing dual 400W / 500W  / 600W independent power packs stowed inside a PS/2 frame enable the possibility to enjoy the bullet-proof security of a 24/7 server in just about any case and any system!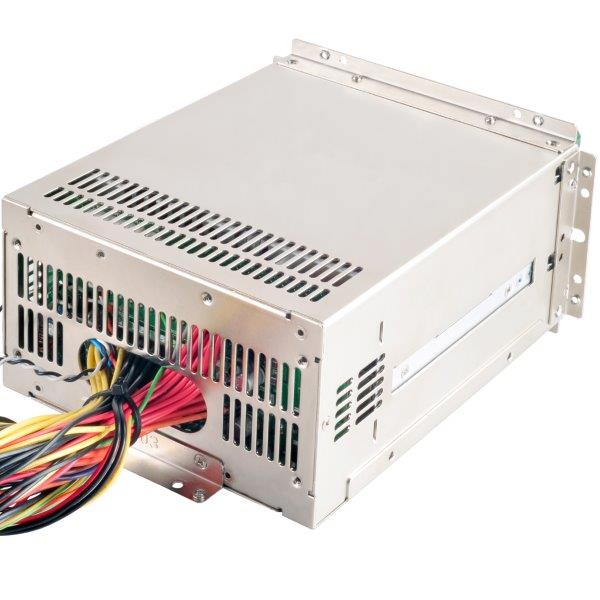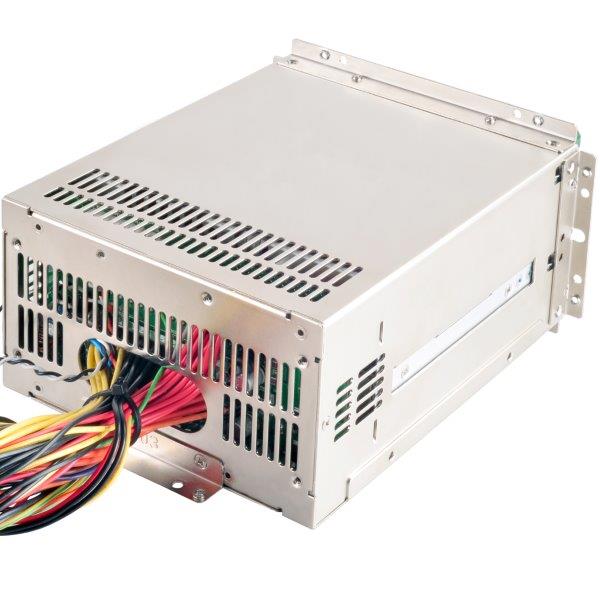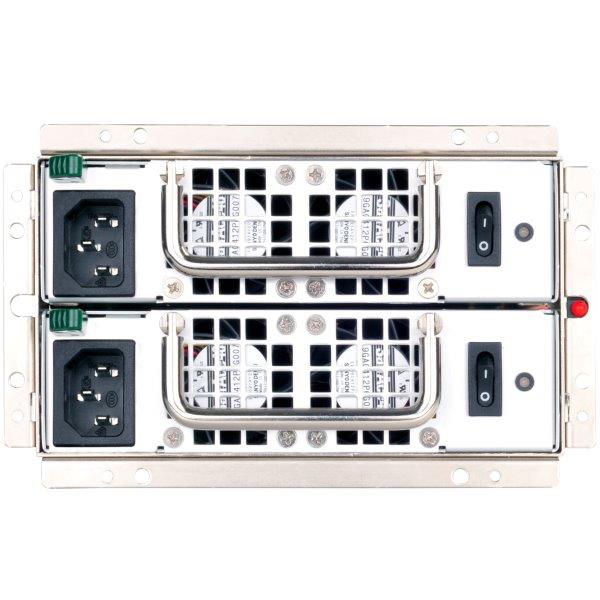 Special features:
■ 400+400W / 500W+500W / 600W+600W 24hour fully continuous power output
■ PS2 mini redundant power with 150mm(W) x 85mm(H) x 180mm(D)
■ 80 PLUS Silver Certified (400W) / 80 PLUS Gold Certified (500W, 600W)
■ Active PFC (full range)
■ 1+1 redundant configuration
■ Hot-swappable design
■ Convenient pull-out handle bars
■ Industry-leading reliability
■ Support PMBus 1.2
You can find further information here:
SilverStone Website http://www.silverstonetek.com/
GM400-S http://www.silverstonetek.com/product.php?pid=582&area=en
GM500-G http://www.silverstonetek.com/product.php?pid=583&area=en
GM600-G http://www.silverstonetek.com/product.php?pid=584&area=en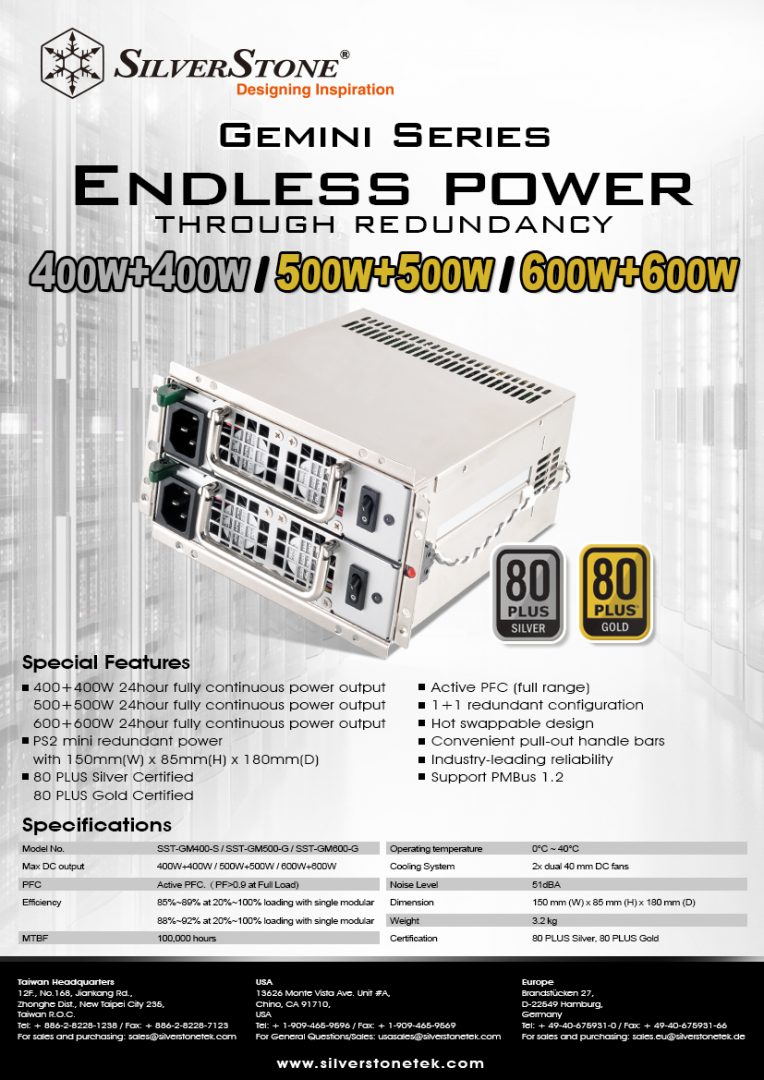 [js-disqus]