AMD under its ZEN 4 architecture released a new generation of desktop processors named Ryzen 7000. One of the key design changes is how AMD has implemented IHS of these CPUs. There are cutouts around the edges of IHS that expose SMD components and other electrical components.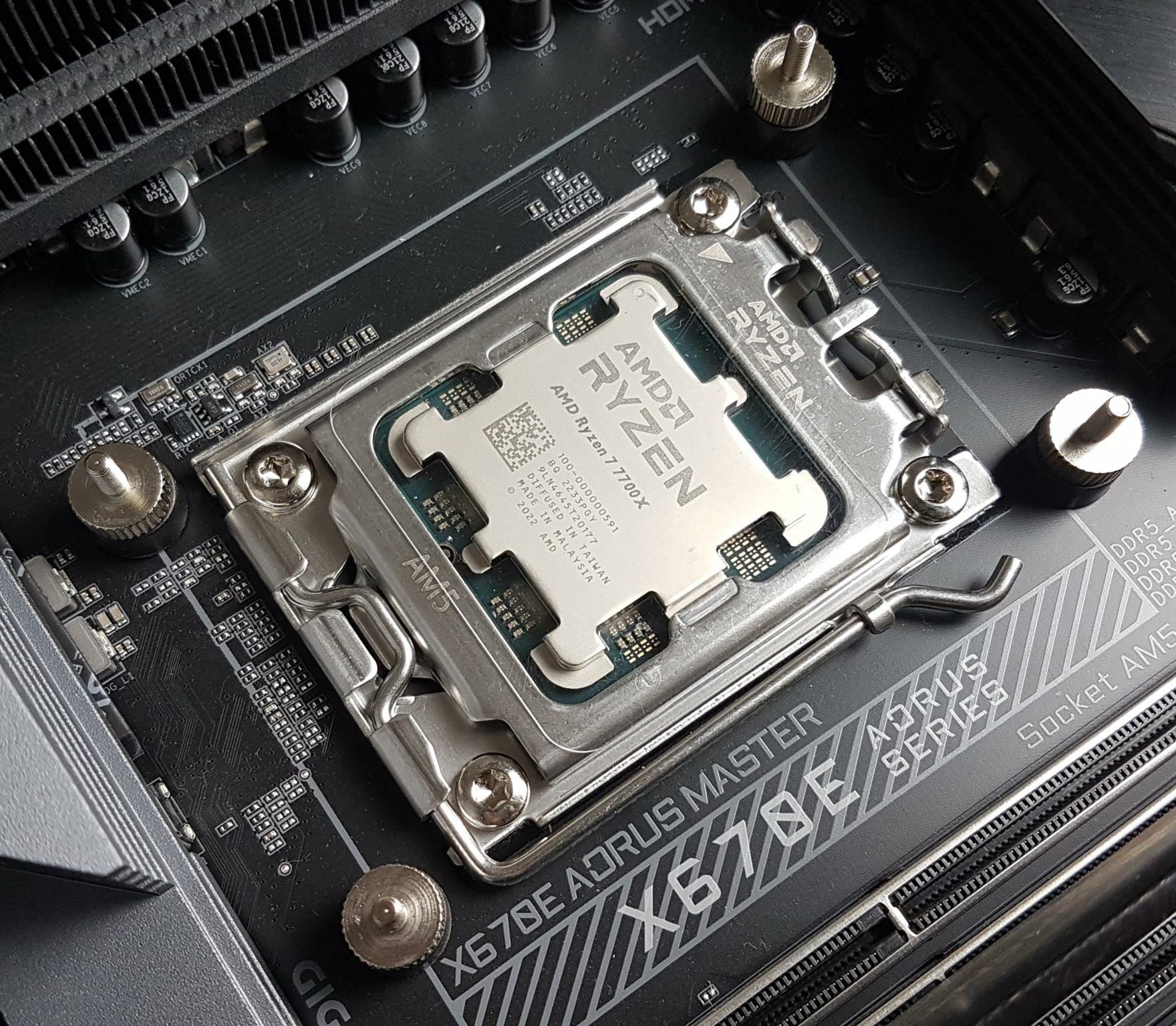 As can be seen in the above picture, even closing the Socket Actuation Mechanism (SAM) these components remain exposed. This provides two challenges:
Over time, these exposed areas on the PCB can contaminate with dust and residue of thermal paste.
Using electrically conductive thermal paste or liquid metal could kill the chip instantly if it makes contact with those exposed electrical components.
We have seen Noctua providing one solution named NA-TPG1 which is a transparent cover that sits over the IHS providing a cover on the cutouts of IHS. Thermal Grizzly also released their solution probably before Noctua (I am not sure) to counter the above-stated issues. Their solution is named CPU Guard which is a foam gasket that is pasted over the cutouts to provide protection.
These gaskets are shipped inside a black color container. Each container comes with three different color gaskets.
TG-CG-R7000-R is the part number of this product. The practical use of this product is written in multiple languages over here.
There is a user guide and 3x gaskets provided in each container.
We found the user guide somewhat friendly in terms of describing how to install these foam gaskets. In this regard, Noctua's solution is simple and provides the same effectiveness.
There are three colored gaskets in each container:
These gaskets have a dimension of 40.55 x 2 x 40.55 mm (W x H x D) and are made of silicone foam. They are only compatible with AMD Ryzen 7000 series CPUs.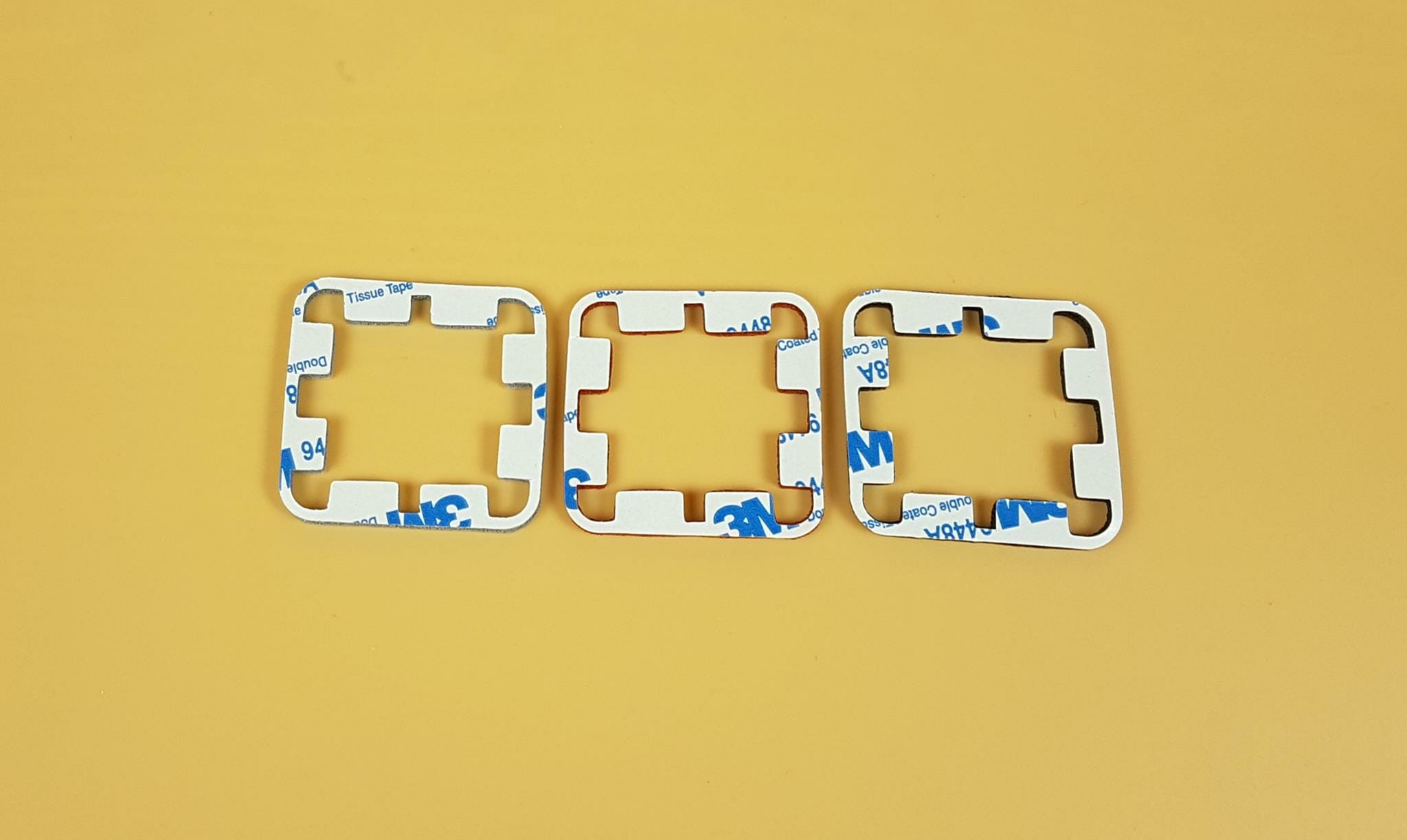 The backside of these gaskets has a 3M cover on the self-adhesive side. The idea is to place and paste these foam gaskets over the cutout area around the IHS.
Installation of these gaskets at the start seems tricky and a user guide is not that helpful but after carefully reading and understanding what the illustrations are trying to tell, it is a relatively easy job. The outer edges of these gaskets should be in parallel to the IHS making almost full contact over the exposed area of PCB around the edges. They should not rest over the IHS.
The above picture shows the SAM (Socket Actuation Mechanism) press on this gasket making a firm contact between the gasket and the PCB. This would complete the job.
The above picture shows the thermal paste residue over the IHS after installing and removing the CPU Cooler. The gasket is doing its job and preventing the residue of the thermal paste from going down in the cutouts of the IHS. We changed the gasket as we wanted to see if it can come off easily without tearing which it did.
This was our test as we used two AM5 motherboards that are:
GIGABYTE X670E AORUS MASTER
ASRock B650E PG-ITX WiFi
We are showing pictures of the ASRock motherboard after testing the ARCTIC Liquid Freezer II 420 cooler on this motherboard. The Thermal Grizzly CPU Guard is working as intended. Since these foam gaskets are prone to tear, Thermal Grizzly has got you covered by providing 3x gaskets in a single pack. Our gasket on ASRock motherboard is going strong so far as we have tested three coolers on that motherboard. How long this gasket would survive? It is too early for us to answer this question.
We could not find the USD pricing of this product but at Overclockers UK this pack is listed as £8.95 (incl. VAT). I am guessing its USD price would be around 9 to 10 dollars.
Verdict:
It is important that you should know if the thermal paste being used is electrically conductive or not for use over Ryzen 7000 series SKUs. This is of paramount importance to protect the CPUs from dying due to exposed electrical components on the PCB or package. Thermal Grizzly CPU Guard is an effective way of ensuring the safety of your Ryzen 7000 series CPUs and using this product you can have peace of mind that this gasket is protecting your CPU from excessive or squeezed-out thermal paste.