Useful for your camera, your phone, laptop PC, Steam Deck, GoPro, DJI Osmo Action 3, Drones, Dash Cams, and much more. Games, pictures, video: you name it, it can store it.
Enjoy fast, capacious storage, all in a tiny microSDXC form factor. Our V30 memory cards let you pack up to 1TB of your content, accessible at up to 100 MB/s. These cards are rated to meet the A2, UHS Speed Class 3, and V30 standards, with enough IOPS for typical applications. Over 30 MB/s in sustained write speed lets you record up to 4K video without lag.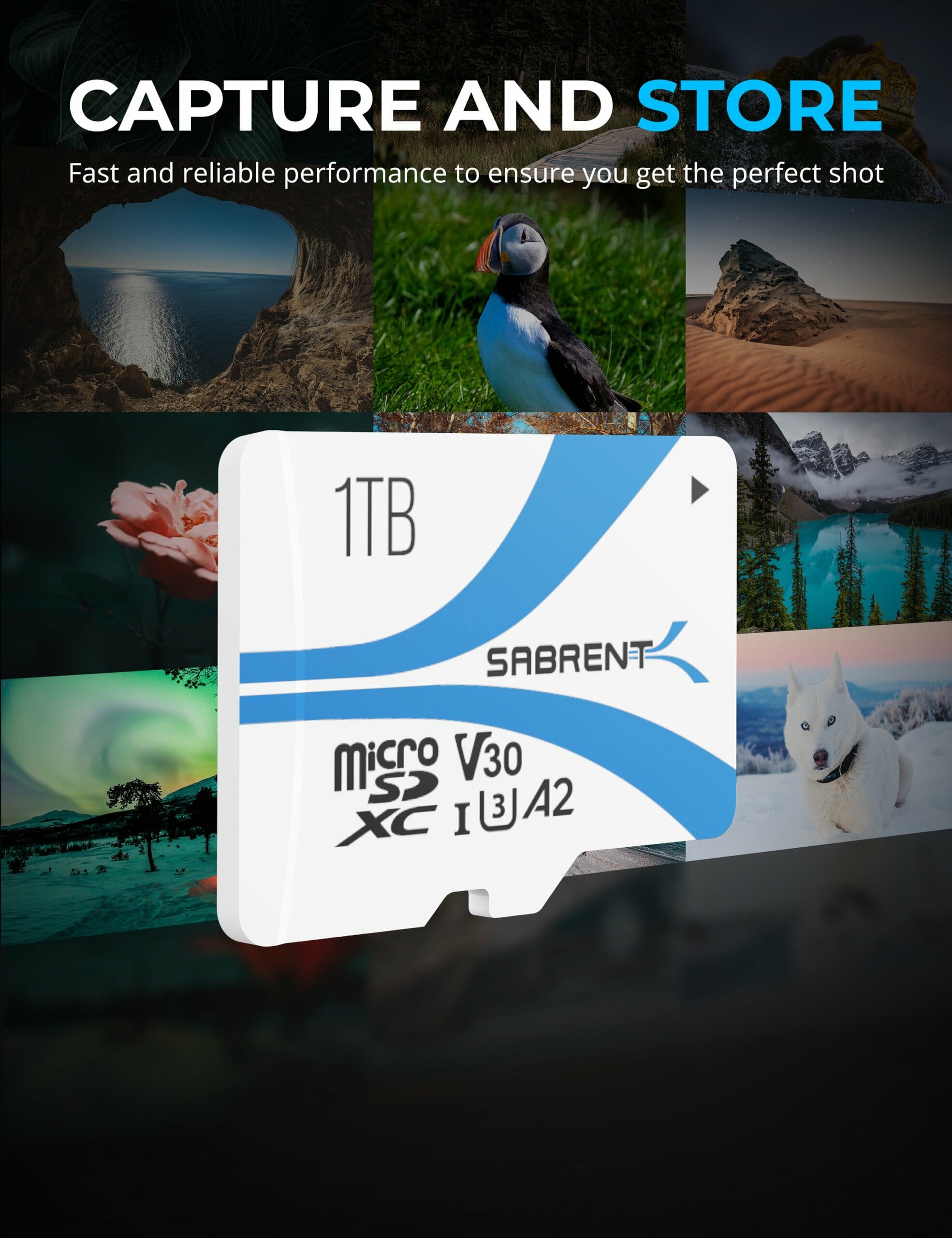 Our V30 memory cards use a high-quality flash controller to ensure you don't have to wear through multiple cards just from normal use, as with cheaper brands. It uses technology similar to that found on SSDs to get the most out of the hardware. It's coupled with the newest 3D flash with improved endurance for added reliability even during sustained operation. Please register your device for a fully-backed 2-year warranty to protect your investment.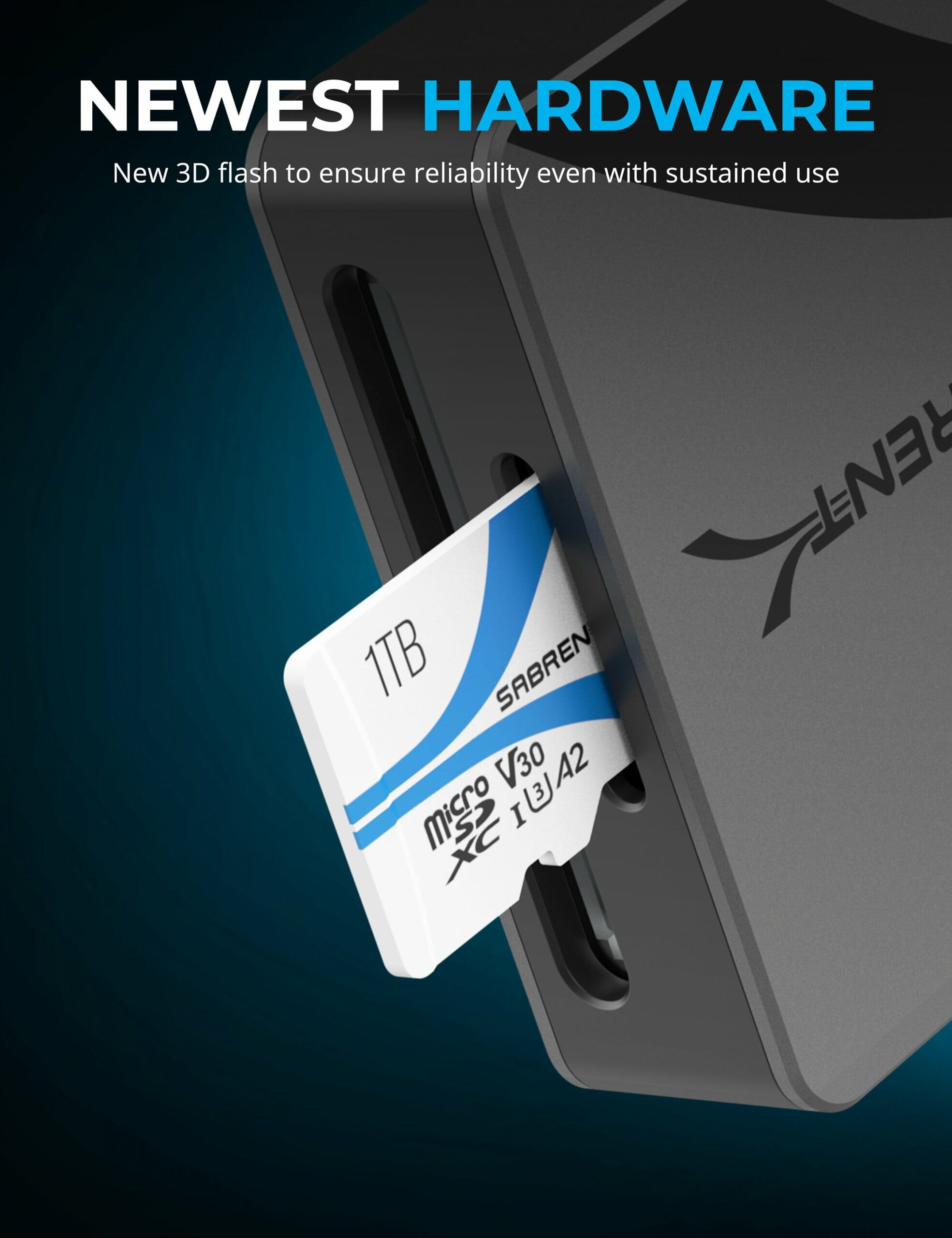 More For You
Up to 1TB of storage in a package the size of your thumbnail? What's not to love? Stop carrying around a dozen, easy to lose microSDs cards: get one to rule them all. Our A2 V30 microSDXC card is available at 256GB, 512GB, and 1TB, ready to store your photos, videos, games, and other content. Convenience in the palm of your hand.
4K, Every Day
Our A2 V30 microSDXC card meets both the A2 and V30 performance standards for SD cards. A2 ensures plenty of IOPS for demanding applications, with 4000/2000 random R/W IOPS or more guarantee. These cards are also UHS Speed Class 3 with a V30 Video Class Speed, capable of 30 MB/s or more of sustained write speed to record 4K video smoothly.
Fully Compliant
The A2 V30 microSD cards are SDXC compliant, ensuring compatibility and a large capacity. Additionally, these meet UHS-I criteria, which means reads at up to 100 MB/s. This makes the cards flexible for a variety of tasks with the ability to work with any modern device. Use the included SD form factor adapter for additional compatibility.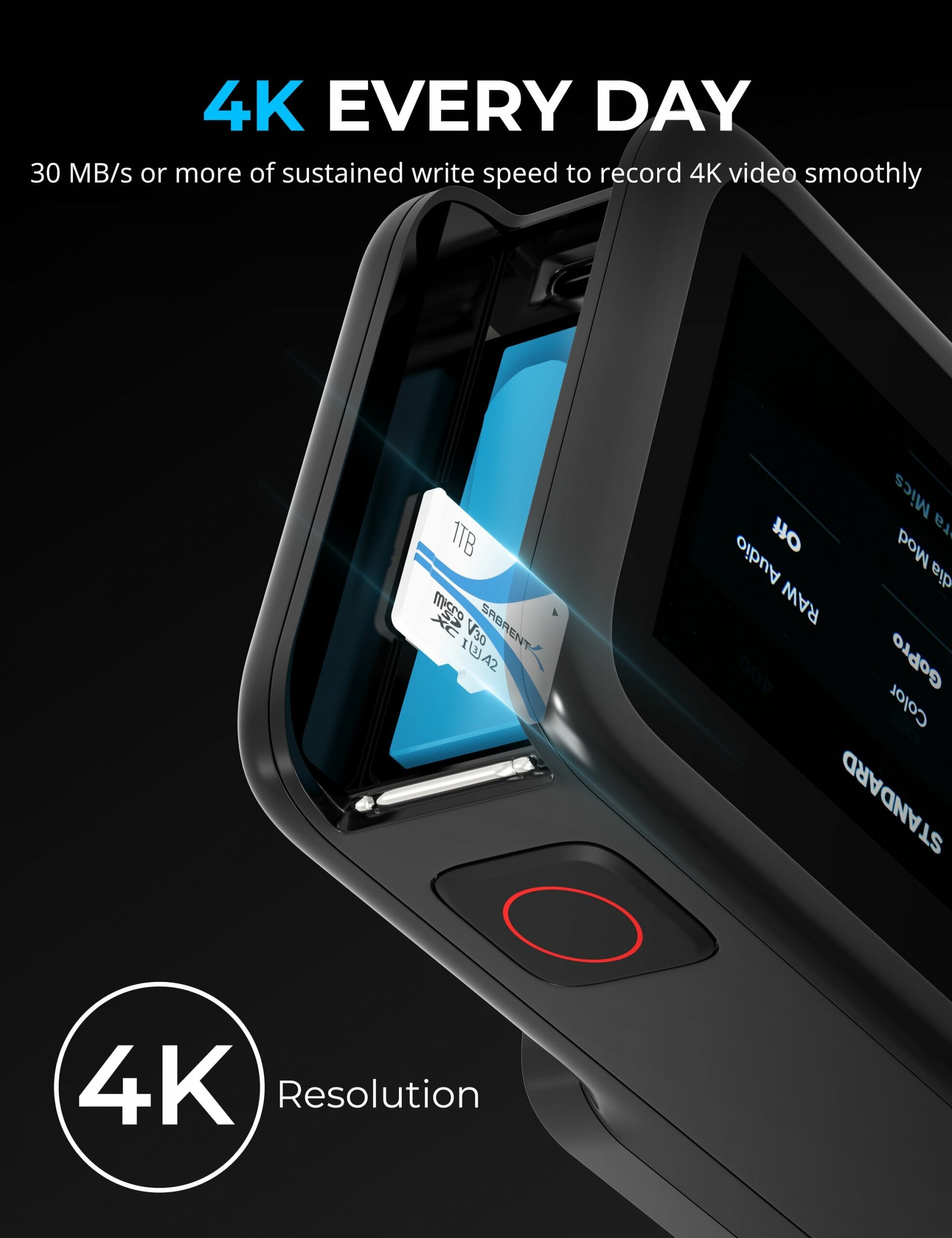 Newest Hardware
These cards use the newest 3D flash to ensure reliability even with sustained use. Performance is guaranteed, and we never use last-gen NAND in our cards. Also used is a reliable and performant controller with ECC to extend the usable life of the card.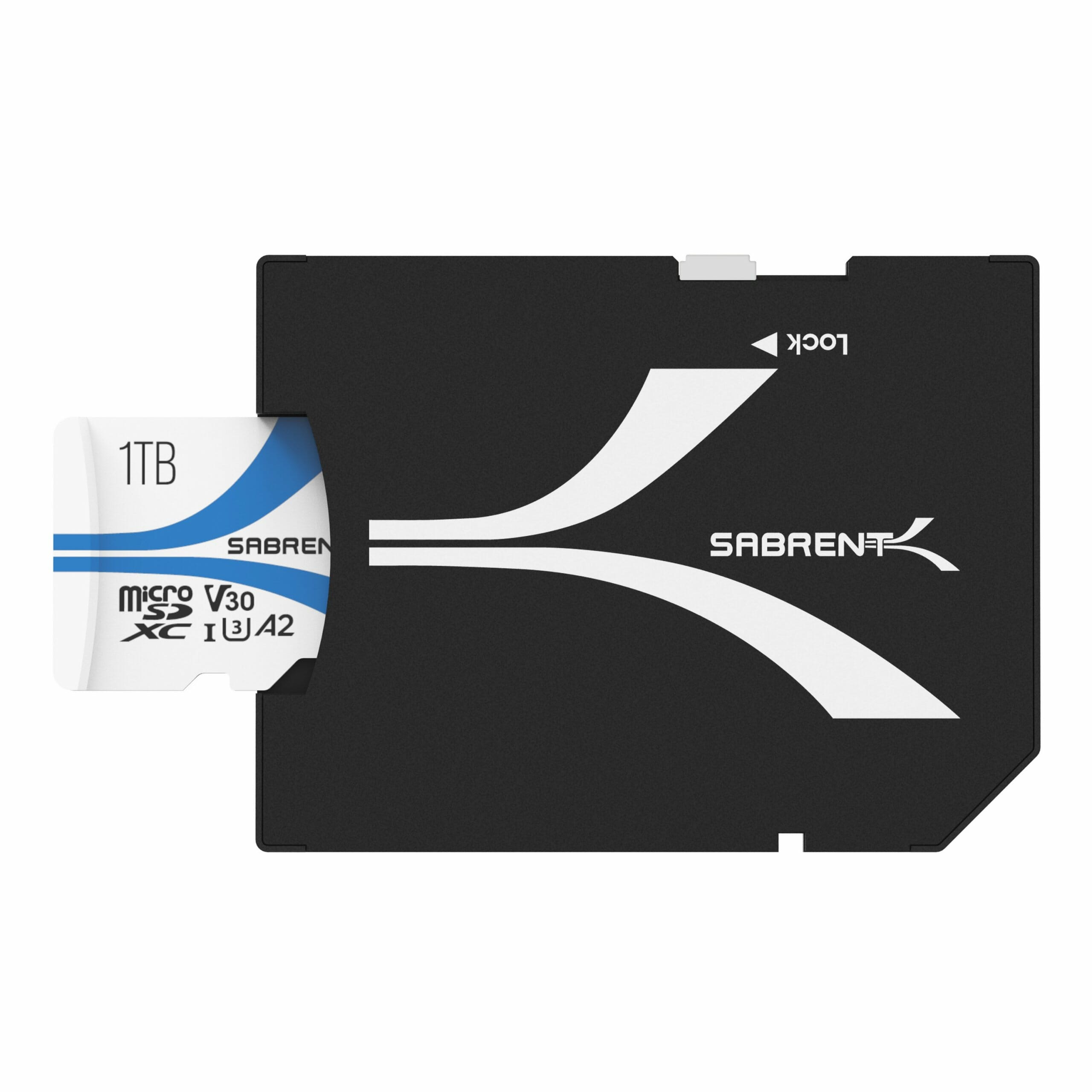 Warranty and Support
Enjoy up to two years of coverage when you register the product with us.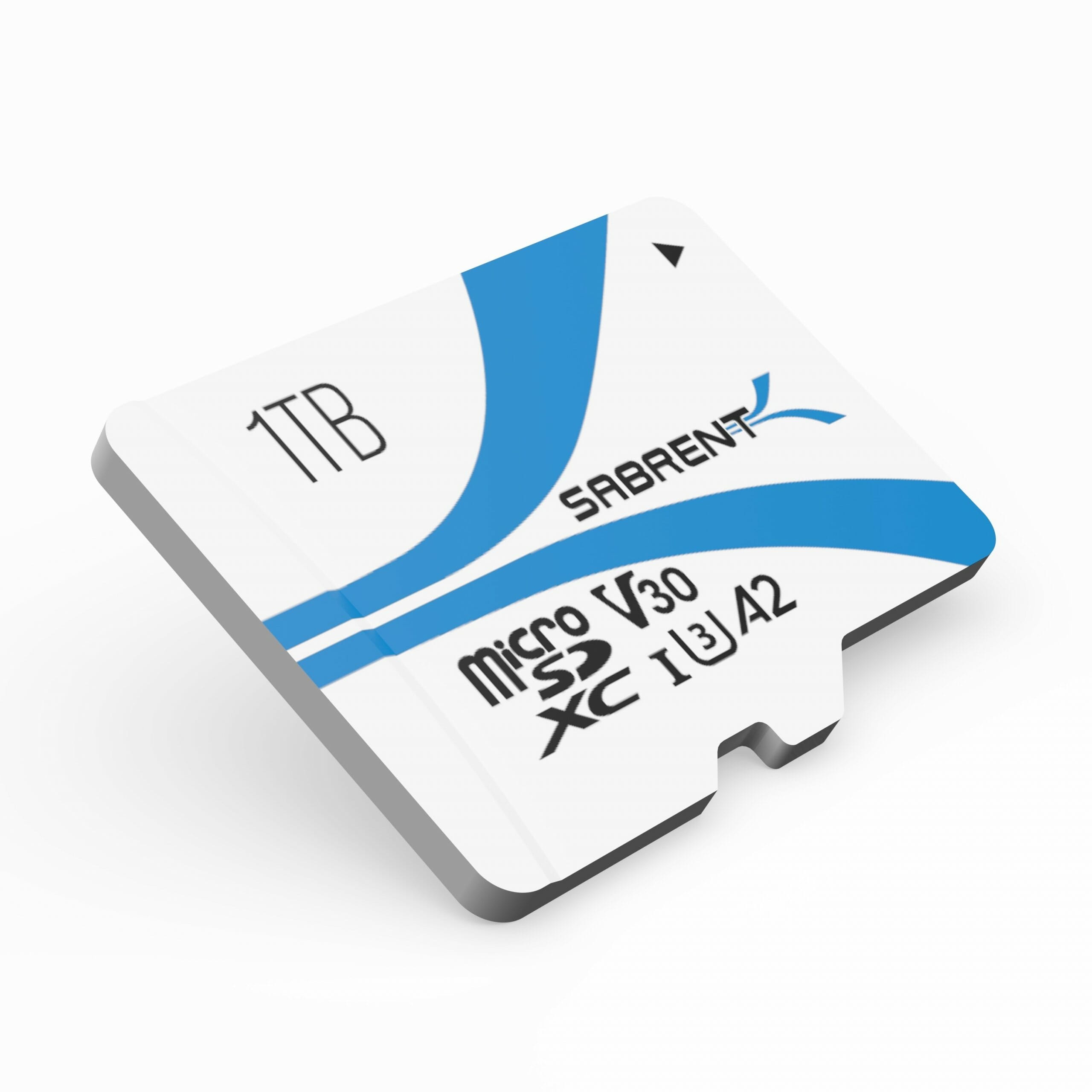 Our new microSDXC cards are available on Amazon
You can get also their USB Type-C Card Reader, Dual-Slot UHS-II SDXC and microSDXC SD 4.0.