Introduction
Transcend is a company that focuses mainly on memory-based products. From Memory cards to USB drives, SSDs, card readers, external hard drives and more, they have most of your memory needs covered. Other than its headquarters and manufacturing plant being in Taipei, Transcend has established offices in Los Angeles, Maryland, Silicon Valley, Hamburg, Rotterdam, London, Tokyo, Seoul, Shanghai, Beijing, Shenzhen and Hong Kong. This really is quite impressive and makes them a truly worldwide company.
Today, we will be taking a look at one of their external storage options by way of the ESD350C. The ESD350C is an external SSD that features USB 3.0 and 3.1 connectivity. With the reversible USB 3.1 technology now becoming more mainstream, it is great to have an external drive that makes use of it. The ESD350C isn't much bigger than your standard 2.5″ SSD and will be interesting to see what type of performance it can offer users. For now, let's take a closer look at the drive before we get into the performance results.
Specifications
Appearance

Dimensions
96.5 mm x 53.6 mm x 12.5 mm (3.80″ x 2.11″ x 0.49″)
Weight
87 g (3.07 oz)

Color

Interface

USB Type

USB Type C to USB Type A

/

USB Type C to USB Type C

Connection Interface

Storage

Flash Type

Capacity

Operating Environment

Operating Temperature
0°C (32°F) ~ 60°C (140°F)
Operating Voltage

Note

Due to the product's high-speed property, elevated temperatures during data transmission may be observed. This does not affect SSD functionality.

Performance

Read Speed (Max.)
1,050 MB/s
Write Speed (Max.)
950 MB/s

Note

Speed may vary due to host hardware, software, usage, and storage capacity.

Warranty

Certificate

Warranty

Three-year Limited Warranty

Warranty Policy

Please click here for more information about the Transcend Warranty Policy.

System Requirement

Operating System

Microsoft Windows 7
Microsoft Windows 8
Microsoft Windows 10
Mac OS X 10.5 or later
Closer Look
Taking a quick look at the packaging and on the front, we get a nice clear view of the actual drive inside the box. We can also see the model and size of our drive which is 480GB. Alongside this, we also have a small bit of text letting us know this s a USB 3.1 drive and a small image of the reversible connector.
On the back, there is a URL in a few different languages for those who may be looking for a bit more info on the drive than what the box covers.
Taking everything out of the box and we have the ESD350C, 2x USB cables 1 of each USB 3.1 Type-A and USB 3.1 Type-C (reversible). There are also a couple of small informative booklets to make sure you can get this up and running ad quick as possible.
As we see with most external drives, it has a fairly basic look to it. The ESD350C comes in a nice blue colour with a Transcend logo in the middle. The end that you will plug the USB cable into is black to make it easier to find.
The is only a single USB 3.1 Type-A connector on the drive itself. However, as we saw there are 2x included USB cables 1x Type-A and 1x Type-C so we can still use the ESD350C with most any PC/laptop.
"The ESD350C is equipped with the USB 3.1 Gen 2 interface and supports UASP (USB Attached SCSI Protocol), offering dazzlingly fast transfer speeds of up to 1,050MB/s"
On the bottom side, we have a small sticker with the model and serial number. This will come in handy should we have any issues and need to RMA it.
The ESD350C has an anti-shock design and as such, the blue material is silicon rubber. The drive is also quite small as mention so makes it perfect to throw into your pocket whenever needed. Whether you are backing up your Phone/PC/laptop are bringing some important files with you on the go, the ESD350C has you covered.
Performance
As you will see in the performance benchmarks below, we weren't able to hit the specified speeds listed on the ESD350C. However, in CrystalDiskMark, we weren't far off. Topping out at a read of 996.7MB/s is still quite impressive for an external drive and has made it a welcome addition to my current must-have tech items. This is currently the best external drive I have and also being able to back my phone up to it as well as the important files on my computer is a huge time saver. You will also see on average that the Type-A connector (non-reversible) was around 40-50MB/s faster than the Type-C (reversible) connector in my testing. Either way, both offer some pretty decent speeds and I have been making the most of this for the past couple weeks now and really enjoy just how easy it is to use. You can also download the Transcend Elite app on your phone to make things seamlessly easy when transferring your data from phone to the ESD350c.
USB 3.1 Type-A
USB 3.1 Type-C
Conclusion
If you've made it this far and read all of the above, you will know how pleased I am with the ESD350C. Transcend have done an amazing job at making a highly-portable external drive that offers some great performance looks good while doing so. The Anti-shock design will also make sure all your files stay safe no matter what you may be doing. While you may not want to launch the drive across the room, should it fall out of your bag or of your desk, there is no need to worry as your files will be safe. The performance is also quite impressive. Again, while we couldn't hit the stated speeds on read/write, we weren't that far off and it will likely come down to being in a different test environment. Even as such, I am still pleased with the speeds we hit and even when transferring bigger files, the drive doesn't slow down as much as a lot of other drives do.
Coming in at around £125 here in the U.K. at the time of the review, at first look, it appears to be a bit more expensive than other similar drives. Once you look at the other cheaper drives, even from well-known manufacturers, you will notice most of them are a bit slower and a lot of them only offer half the read/write speed that the ESD350C has to offer. So, it then comes down to what is more important, speed or money? For me, speed wins every time, I like to have the best performing products around and I don't mind paying a bit more for them, especially when they offer twice the performance! The Transcend ESD350C is one of the best portable storage drives currently on the market and will be a worthy addition to anyone's tech bag! Whether you need to back up your phone/pc/laptop or photos/files or you just like to have all your important files with you on the go, the ESD350C is a great option!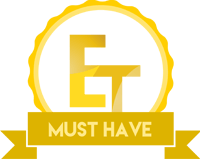 Many thank to Transcend for sending in their ESD350C Portable SSD for review!