Tt eSPORTS have been nice enough to send us in one of their GT Comfort gaming chairs for review. Now, the market is currently being flooded with gaming chairs, some good and some bad and it will be interesting to see what the folks at Tt have to offer us. There are a number of aspects to consider when looking to purchase a new gaming chair, the most important of which will likely be your height and weight. Companies such as Tt eSPORTS offer different sized chairs for different sized people which is great. This allows them to more easily cater to the individual user and offer them what they need in the way or support and comfort.
The GT Comfort comes in a few different colours such as Green, Blue and Red. This is a common feature in gaming chairs and will allow you to make sure it matches the rest of your decor or PC with ease. These chairs offer a lot of different functionality such as tilting and reclining as well as extra neck and lumbar supports and much more. While these chairs definitely cost a fair penny, they can easily be worth their weight in gold and boy are they heavy! While they are quite heavy, they come packed with plenty of cushioning to ensure that they are comfortable for longer periods of time, so feel free to get those all nighter gaming sessions lined up if you get one yourself!
Specifications
| | |
| --- | --- |
| ADJUSTABLE LUMBAR CUSHION | YES |
| ADJUSTABLE HEADREST | YES |
| BASE TYPE | 5-STAR ALUMINUM BASE |
| CASTER SIZE & MATERIAL | 3″ CASTER/PU |
| ASSEMBLY REQUIRED | YES |
| SEAT SIZE | 19.6″W(FRONT) X 17.7″W (BACK) X 20.2″D 50CM(FRONT) X 45CM(BACK) X 51.5CM D |
| HIGHEST SEAT HEIGHT | 22.8" / 58CM |
| LOWEST SEAT HEIGHT | 18.8" / 48CM |
| DEPTH SEATING AREA(TOTAL) | 23.4" / 59.5CM |
| DEPTH SEATING AREA(POINT OF CONTACT) | 20.2" / 51.5CM |
| MAXIMUM ARM HEIGHT | 32.6" / 83CM |
| MINIMUM ARM HEIGHT | 25.5" / 65CM |
| BACKREST HEIGHT | 32.8" / 83.5CM |
| BACKREST SHOULDER WIDTH | 21" / 53.5CM |
| BACKREST PELVIS WIDTH | 12.2" / 31CM |
| WIDTH ARMREST | 3.9" / 10CM |
| DEPTH ARMREST | 10.6" / 27CM |
| PACKAGE SIZE | 37"(L) X 28.3″W X 16.1″H 94CM(L) X 72CM (W) X 41CM(H) |
| NET WEIGHT (APPROXIMATE) | 59.52 LB / 27KG |
| GROSS WEIGHT | 70.99 LB / 32.2KG |
| WEIGHT CAPACITY | <331 LB / 150 KG |
| STYLE NAME | GT COMFORT SERIES |
| CHAIR TYPE | GAMING CHAIR |
| FOAM TYPE | HIGH DENSITY MOULD SHAPING FOAM |
| FRAME COLOR | BLACK |
| ADJUSTABLE ARMRESTS | 4D ADJUSTABLE ARMRESTS FRONT/ BACK SLIDING FUNCTION LEFT / RIGHT LATERAL SLIDING FUNCTION CLOCKWISE / ANTI CLOCKWISE ROTATION HEIGHT ADJUSTMENT |
| ARMREST PAD SIZE | 10.6″L X 3.9″W / 27CM X 10CM |
| MECHANISM TYPE | Z SUPPORT MULTI-FUNCTIONAL |
| CHAIR COVER COLOR | BLACK/GREEN |
| TILT LOCK | YES |
| TILT ANGLE LOCK | YES |
| CHAIR/SEAT BACK STYLE | HIGH-BACK |
| FOAM DENSITY | 75KG/M3 |
| FRAME CONSTRUCTION | METAL |
| CHAIR COVER MATERIAL | PVC |
| ADJUSTABLE TILT ANGLE | 3~14° |
| GAS LIFT CLASS | 4 |
| ADJUSTABLE BACK ANGLE | 85°~160° |
Packaging
So as these things are quite heavy and do not come fully assembled, it is important that they are packed well for transport. Tt eSPORTS have done a great job with this including plenty of foam protection so the parts don't get damaged on their way to you.
Not only is there plenty of foam padding, everything is also individually wrapped in plastic to help protect it from getting marked or damaged.
The 5 star aluminium base even comes wrapped in both foam and bubble wrap to make sure it doesn't get dented or dinged. The good thing about these chairs being so heavy is you can almost guarantee they haven't been thrown about, though it is possible they may have been dropped! However, if packed right, the insides should be just fine even after the unsuspecting fall or two.
As you can see, if it's not wrapped in foam it's wrapped in plastic. Also, all the accessories, small parts and tools come in a box which only adds even further protection. It also helps to make sure they don't get lost or misplaced.
Inside the box, we have the castors, gas piston, Z support mechanism a couple of plastic protectors and the instructions to help you put it all together.
Building the GT Comfort is fairly easy as putting together a gaming chair goes and shouldn't take more than 30mins, even by yourself.
To get things rolling, you will first want to insert the casters into the 5-point base and push them in securely.
Once that is done, you can flip the base over and insert the gas piston and its plastic protector.
Now that the base is done, we can attach the back of the chair to the seat. To do this, you will want to first remove the two screws from each side of the back, set the back on the seat in between the two brackets, line the holes on the brackets up with the holes in the chair, re-insert the screws and tighten them up. One small trick when doing this, I've come to the conclusion that most times it is easier to get all screws on both sides inserted and give them a few turns, rather than full screwing in one at a time. Doing it this way allows you a bit more play when it comes to lining up the screws.
Once the back is on, you can attach the multi-function base to the bottom of the chair. Again, there will already be 4x screws in the bottom that you will need to take out. Now, I usually flip the whole chair upside down now and rest the seat on my couch which seems to be the perfect height and means I don't have to worry about trying to hold it up while I line up the multi-function base with the bottom of the chair and put the screws in. ( note, if you prefer, after you've built up the 5-stair base and added the casters and gas piston, you can attach the multi-function base to the seat and then set it atop the piston and finally put the back on. However, when trying to put the back on, the chair will start to spin and can become rather annoying and quite the pain, hence the way I have shown you to do it here in this review. )
When you are installing the multi-function mechanism. you will also notice that the screws for the arm rests can be loosened and you can move the armrests out a bit further if need be. There isn't too much play in the arm rests but ever CM helps in some cases.
Now that everything is built, you can see the seat/back onto the piston and get ready to enjoy your new Gaming Chair.
The GT Comfort has a lot going for it. One thing I was happy to see are the plastic protectors that go over the screws on the chair. Not only does this add a more pleasing aesthetic, it will also help to save your clothes from getting caught in the chair and ripped.
The armrests have a lot of functionality themselves. They can be moved forwards/backwards side to side and up and down ensuring that everyone should be able to find a comfortable position to keep them in.
As we see on a lot of gaming chairs, the GT Comfort comes with a pair of pillows for added lumbar and neck support. While these chairs are definitely targetted at gamers the main point of them is to offer support and comfort for hours of gaming. When it comes to the lumbar pillow, I will say this, I wasn't a fan of them at first, didn't matter the chair but now I have learned to use it and it adds great comfort and even helps me to sit up straight as I should do, which in turn, leads to less back pain after sitting down for hours. The pillows Tt eSPORTS have included with their chairs are a nice size and shape and are easily movable so you can get them right into that perfect position for yourself.
The chair is designed using a highly dense foam that won't lose shape and a Faux PVC Leather. The Faux PVC Leather is going to help with the durability of the chair as well as making it easier to clean up accidental spills and the likes. Combined with the high-density foam, the GT Comfort should be easy to maintain and also keep its shape for many years. Spending this type of money on a chair and you are going to want it to last as long as possible and Tt eSPORTS have done a great job at making sure that is the case with the GT Comfort. It's worth noting that this is currently the hardest chair I have sat in. Now, I don't mean that in a bad way but what I mean is other chairs offer a bit of cushioning and you sink into them when you sit down. However, this is surely going to lead to a mis-shaped chair in the future and the foam wearing down. That is where the high-dense foam that Tt eSPORTS comes in and it is very sturdy when you sit in it which should hopefully allow it to keep its shape over the years and continue to offer a great sitting experience.
Not only is the foam high in density, it is also quite thick in most places which will allow it to still be very comfortable while not wearing thin over time. Seems Tt eSPORTS have really taken the longevity of the chair into consideration when designing it.
No good gaming chair is complete without a bit of branding. While kept to a minimum, Tt eSPORTS have included a couple of logos on the GT Comfort. On the headrest, we see the full Tt eSPORTS text logo.
On the back of the headrest, we have the Gaming Dragon logo. Both logos are fairly small in size and don't take away from the rest of the chair.
For those who need to kick the Comfort up a notch, there is a reclining function to the chair and it literally lies almost straight back. Pulling this small lever and leaning back will allow the back to recline offering added comfort when it's time to take a little break from gaming.
The back reclines up to 160° backwards and won't tip over in most cases. To see me try and tip the chair over on purpose, make sure to check out the video review below!
The padding where you will place your butt is around 10-12CM thick which is amazing. This is noticeably thicker than a lot of other chairs and I recognised this just by looking at it, hence why I will be starting to measure this part of all gaming chairs in the future. Again, that high-density foam is thick enough to provide hours of comfort with ease.
Now, if all the features aren't enough for you, the aesthetically appealing design may do it. When I first got the chair all set up, I was quite impressed with how nice it looked. It really has a high-quality look and feel to it which goes over greatly with me. As we can also see in this image, the back of the chair has extra added padding to help make sure it is as comfortable as one would hope, especially given its name 'GT Comfort'.
Not too much going on around the back side of the chair except that nice Tt ESPORTS Dragon Logo. A nice clean look with great stitching is more than enough here.
The testing process for this particular review was long and gruesome! Joking of course, while I did have to spend a many of hours sitting in the GT Comfort from Tt eSPORTS, it was far from gruesome. Overall I enjoyed using the chair so let's go ahead a recap my thoughts quickly to wrap up this review.
Performance and Comfort
I must give props where props are due. Tt eSPORTS have done a great job making sure their Gaming Comfort chairs are just that, comfortable. The high-dense foam and Faux PVC Leather offer durability, comfort and make the chair easy to clean and maintain. The bigger 3″ casters will help you roll to anywhere you want with ease and the included lumbar and neck support pillows only further add to the comfort on offer. This chair really has a quality look and feel to it and should last for a long time both in terms of the leather fading and also in terms of the foam flattening, which it shouldn't do. Even after hours of sitting in the chair, sometimes upwards of 8 hours for myself, it was still comfortable and enjoyable.
Design
When you are setting the chair up, you will notice that Tt eSPORTS have blatantly spent a lot of time when it came to the overall design of this chair. It is comprised of high-quality parts from the frame to the gas piston and 5-point base. One thing I was happy to see was the update multi-function base which controls the tilt and rocking aspects of the chair. The new design is going over very well and while I have personally not had any issues with the other designs, this one just looks more durable and gives off that feeling of extra quality. Part of the design is the functionality it offers which there is loads of in this case. The GT Comfort has enough switches and buttons to twist, recline and turn enough stuff that almost anyone should be able to find a comfortable position in this chair!
Value
High-quality gaming chairs aren't cheap, they just aren't, unfortunately for us. However, when compared to similar office type chairs, the still offer good value for money. Before I jumped on the Gaming Chair train, I had a couple of cheaper office chairs I spent around £60-100 on and let me say, they were complete rubbish, I don't think any of them ever lasted a year. Now, these gaming chairs offer extra durability as they know how us gamers are and we can be rough with things from time to time. At the end of the day, I can't recommend these types of chairs enough and the GT Comfort easily offers great value for money. This chair is sturdy, durable and is going to last you years with no questions asked!
" The GT Comfort from Tt eSPORTS ticks all the boxes for a gaming chair. It's sturdy, durable, looks great and will be warmly welcome to any PC and or Gaming setup. "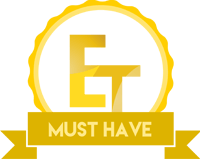 Many thanks to Tt eSPORTS for sending in their GT Comfort for this review!