TAIWAN April 2016: At the 2016 CES exhibition, AORUS unveiled their 2016 limited edition Multicam® camouflage design for the AORUS X5. After an overwhelmingly positive response from fans and numerous requests for additional AORUS models being included, today AORUS announces the exclusive 2016 camouflage design will now be available in the UK 15.6" X5S v5.
AORUS Official 2016 Limited Edition Camouflage:  Responding to Customer Feedback
Inspired by an AORUS and military enthusiast's creativity, AORUS turned idea into reality. The AORUS trademark style is one of simplicity: having a sleek yet subtle look, while retaining a sense of sophistication. By combining this understated style and the classic world-famous MultiCam® camouflage, AORUS has created a totally new, and unique style for AORUS gaming laptops.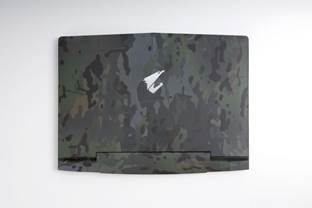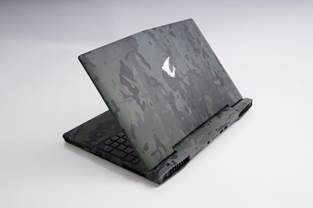 Unique Pattern – Military Grade MultiCam®
Each and every unit of the limited edition series is hand crafted and like no other. The trademark pattern, MultiCam®, is an authentic military camouflage that's been widely used by troops around the world. The multi-environment pattern operates effectively under a very wide range of scenarios, and has become essential for military personnel.
Down to the Finest Details
The water transfer printing process takes the design to even finer detail. Unlike the traditional wrapping film, this method not only retains the original metallic look and feel, but also applies to every edge and corner, even the speaker and ventilation mesh! A special coating is then applied to prevent abrasion and fingerprints. AORUS then goes a step  further, including a unique laser engraved serial number on each unit, for an identifier and trademark, making each Limited Edition AORUS laptop one of a kind.
Skylake Industry Leading Features
Enjoy the fresh new unique 2016 limited edition Multicam® camouflage design, along with pro-gaming performance on the AORUS Skylake series and its latest form factors: The latest 6th Generation Intel® Core™ i7 processor, NVIDIA® GeForce® GTX graphics, DDR4 memory, M.2 PCIe Gen3 x4 SSD, HDMI 2.0, and USB 3.1 Type-C.
  Specifications:
  X5sv5 15.6" 4K(UHD) 3840×2160 with NVIDIA® GeForce® GTX 980 8GB
Where to Buy Scan and Overclockers UK:
https://www.overclockers.co.uk/aorus-x5-camo-15.6-4k-ips-intel-i7-6700hq-nvidia-gtx980m-8gb-gddr5-gaming-laptop-lt-023-au.html 
https://www.scan.co.uk/products/156-aorus-x5s-v5-camo-4k-ips-26ghz-i7-6700hq-16gb-ddr4-256gb-nvme-ssdplus1tb-hdd-8gb-gtx980m-streami
AORUS Camo Edition Website: http://www.aorus.com/public/microsite/camo/