LARGE-SCALE COOLING
Multi-Compatible CPU Cooling Titan: ARCTIC Freezer 50
This month, a true cooling giant is increasing ARCTIC's extensive range of high-performance CPU coolers: the multi-compatible dual tower cooler Freezer 50.
Gloves off for the next round: ARCTIC's Freezer 50 TR successfully took on the challenge of taming the monster CPU, AMD's Ryzen Threadripper. Now, the Freezer 50 enters the ring with a broader attack. The distinctive design and the impressive performance remain, while its wide compatibility with current Intel and AMD CPUs is new.
The imposing dual-tower cooler is one of the most powerful air coolers that ARCTIC has developed. Equipped with six massive U-shaped, direct-touch heat pipes 104 aluminum fins and two fans, the Freezer 50 achieves the best heat dissipation and excellent cooling performance. A combination of a 120 and 140 mm P-Fans in push-pull configuration is used, producing strong airflow without compromising on volume — even at maximum speed, the Freezer 50 only reaches 0.4 sones.
In addition to its impressive performance, the Freezer 50 electrifies with its extraordinary—and individualized—optics: addressable RGB offers fully customizable lighting options.
The most important features at a glance:
Dual-tower design with 6 heatpipes for maximum performance
Compatible with Intel & AMD sockets
Addressable RGB for fully customizable illumination
Two pressure-optimized fans
Wide RPM Range for highest performance and low noise level
Easy mounting solution
MX-4 thermal paste included
Optional: Freezer 50 with A-RGB controller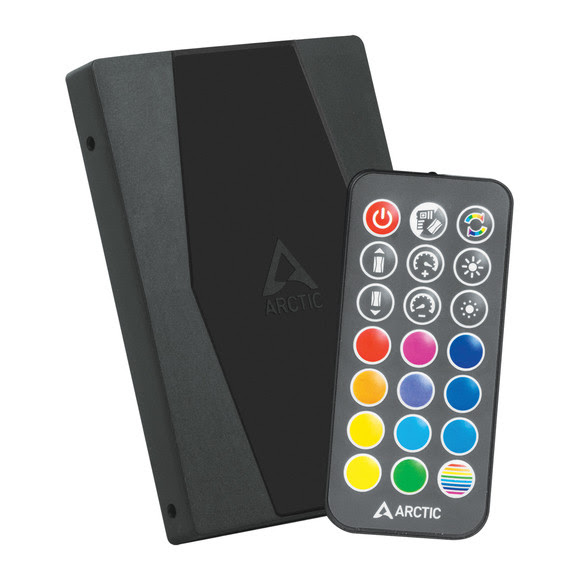 The Freezer 50 comes with an optional in-house developed A-RGB controller for users whose motherboards do not have an A-RGB connector. The controller can be freely placed in the housing, allowing for control of the effects and color design via a convenient remote control.
Technical Data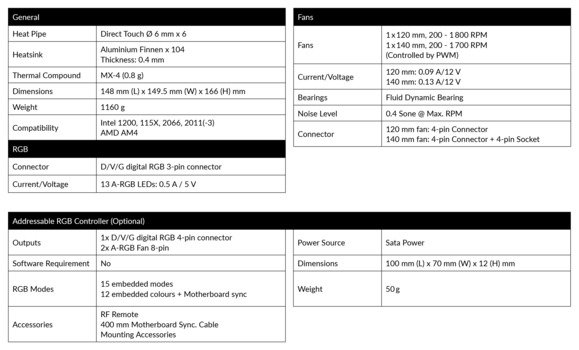 Note: Since the Freezer 50 is built for maximum performance, including a massive heatsink, it does not have limitless RAM Clearance. Recommended is a maximum memory module height of 37.5 mm. This stipulation is mainly due to the tip on the underside of the Freezer 50, which means modules that exceed this height could still be compatible if they have V-shaped or centrally recessed heatsinks.
Availability
The Freezer 50 is available now at a price of $74.99 MSRP. Buy at Amazon
The Freezer 50 with A-RGB controller is available at a price of $84.99 MSRP. Buy at Amazon
Visit product page: https://www.arctic.ac/Freezer-50