Introduction:
Time and time again you've heard people say "Don't skimp out on your PSU" or something similar to this and for good reason. The PSU generally isn't as flashy as other components and kind of sits out of the way a lot not really being seen much. This leads some people to believe it may not be important. However, it is one of the most important components in your build as it is what powers everything. Choosing the right PSU can be a rather daunting task but over at be quiet!, they've got something that will help you. If you're unsure of what PSU you need, take a look at their PSU Calculator which after inputting a small bit of information, will help you to choose the right wattage of PSU. Getting your wattage correct is highly important as you want to make sure you have the right amount of power running through your system.
Today, be quiet! have been kind enough to send us their Straight Power 11 power supply in an 850W variant. 850W at an 80PLUS gold Rating should be more than enough for most standard users, even those looking to run multiple GPUs. While it won't be powerful enough to handle all multi-GPU setups, it will easily handle a pair of RX 580s or GTX 1070s. The Straight Power 11 is a fully modular PSU that features be quiet!'s own Silent Wings fan.
Specifications
| | |
| --- | --- |
| Model | Straight Power 11 | 850W |
| Continuous power (W) | 850 |
| Peak power (W) | 920 |
| Form factor ATX 12V | Version 2.4 |
| Form factor EPS 12V | Version 2.92 |
| Modular cable management | ✓ |
| Topology | LLC + SR + DC/DC |
| Wire-free design (DC-side) | ✓ |
| Voltage (Vac) | 100 – 240 |
| Frequency (Hz) | 50 – 60 |
| Input current (A) | 10/5 |
| PFC | active |
| Power factor at 100% load | >0.99 |
| Compliant to Intel C6/C7 | ✓ |
| Power consumption in standby (W) | <0.12 |
| Average life time (h / 25°C) | 100.000 |
| Operating temperature up to (°C) | 40 |
Closer Look
Having a quick peek around the box and there's no denying this is definitely a be quiet! product. On the front, we can see that this is the Straight Power 11 Model and is the 850W variant. We also get a look at the folly-modular design it has to offer as well as the nice big fan to keep the internal components nice and cool during the vigorous gaming or benching sessions.
On the back, be quiet! goes into a bit more detail about the PSU including things such as what cables are included.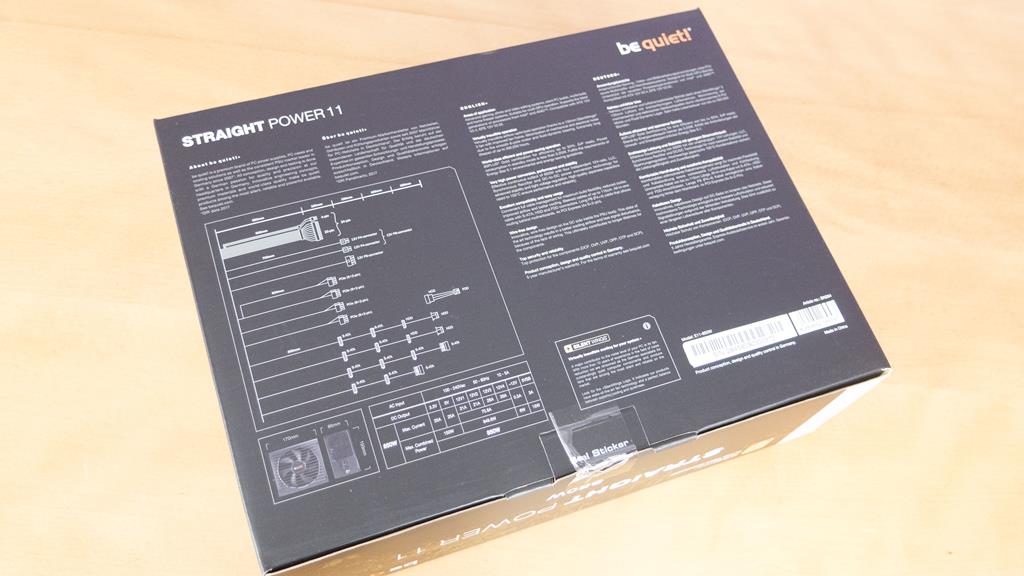 Everything is packaged nicely on the inside with the PSU being in the middle of the box. This not only allows a bit of extra protection for the PSU, but it also allows users to get everything they need out of the box with ease.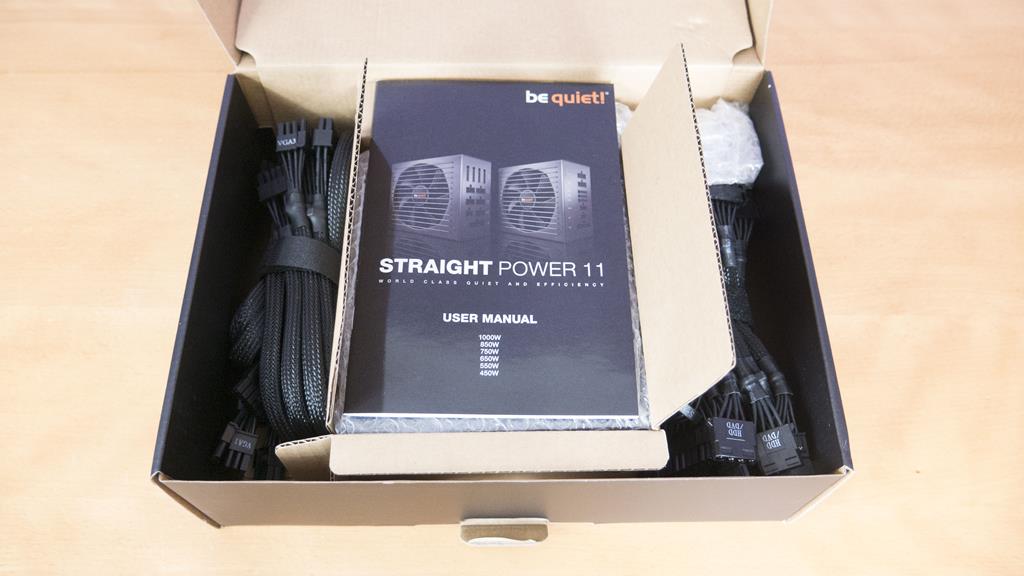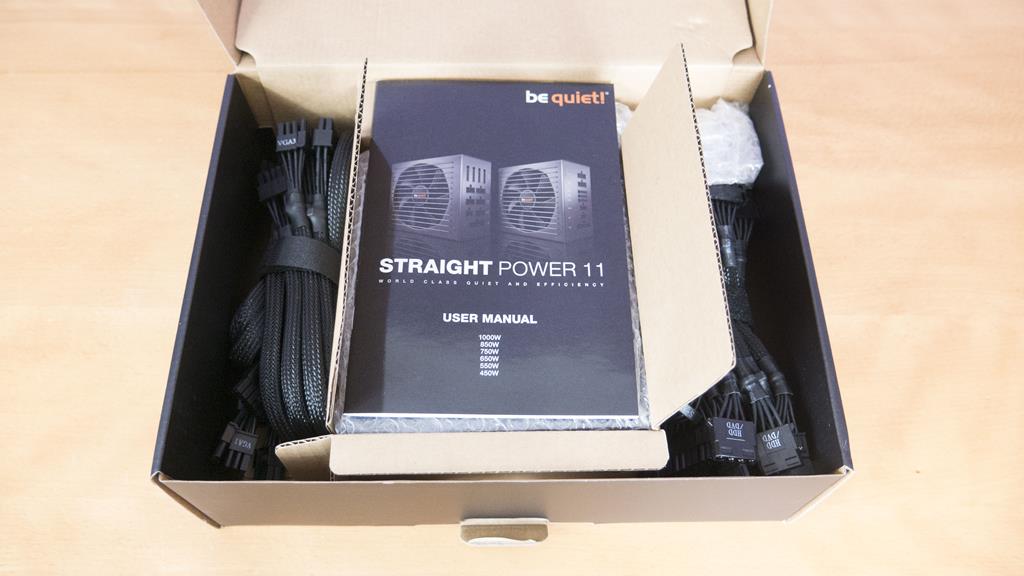 Getting everything out and we have our power cable, modular cables, user manual and a small back with a few screws and zip ties inside. Cable management is a very important part of any build and a couple of extra zip ties can go a long way.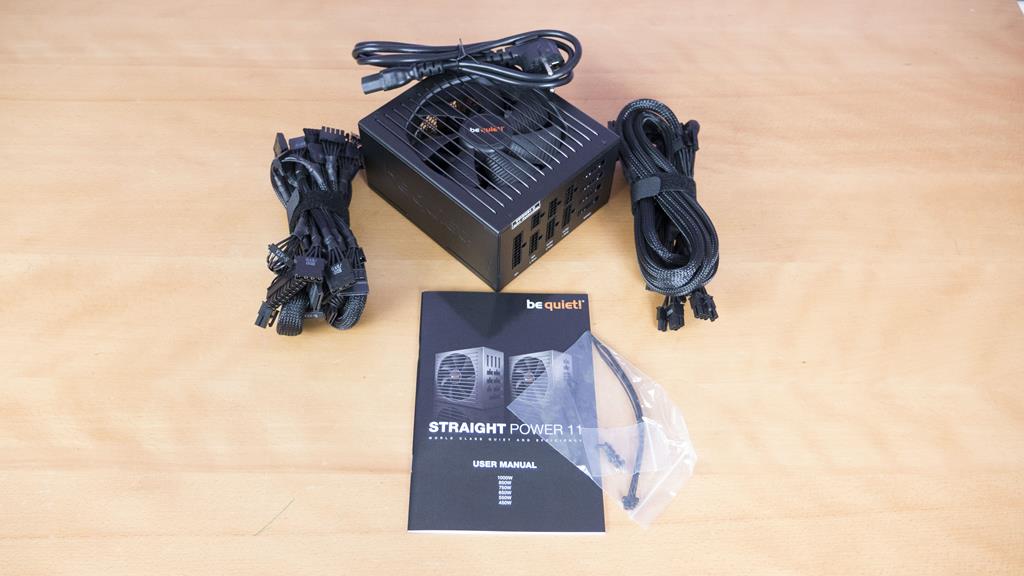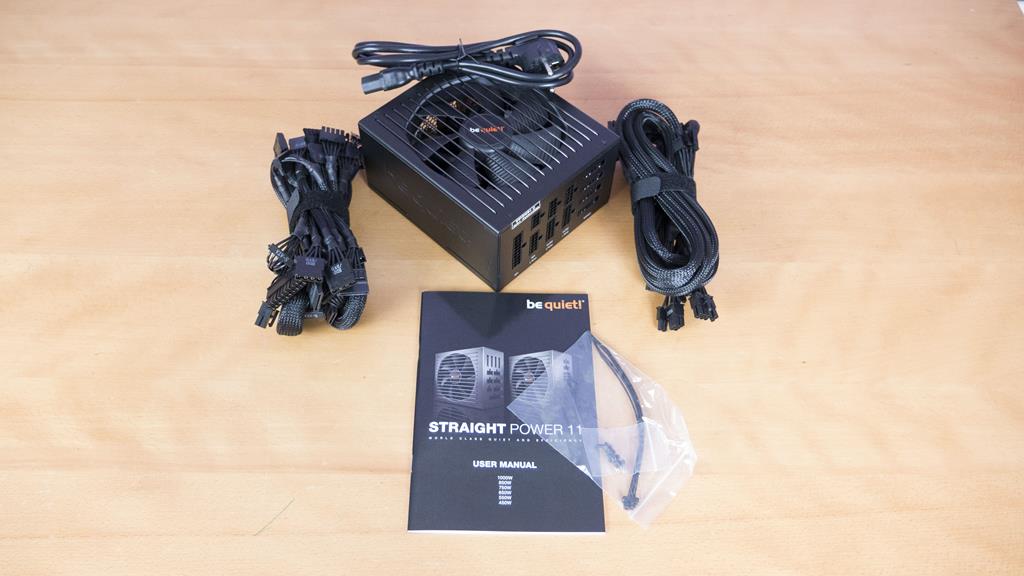 be quiet! have gone with one of their Silent Wings fans to keep the PSU cool even when operating at load. Not only does this fan do a great job at cooling, but it also is very quiet. While there is some protection for the fan, it will still allow for optimal airflow to get inside the PSU.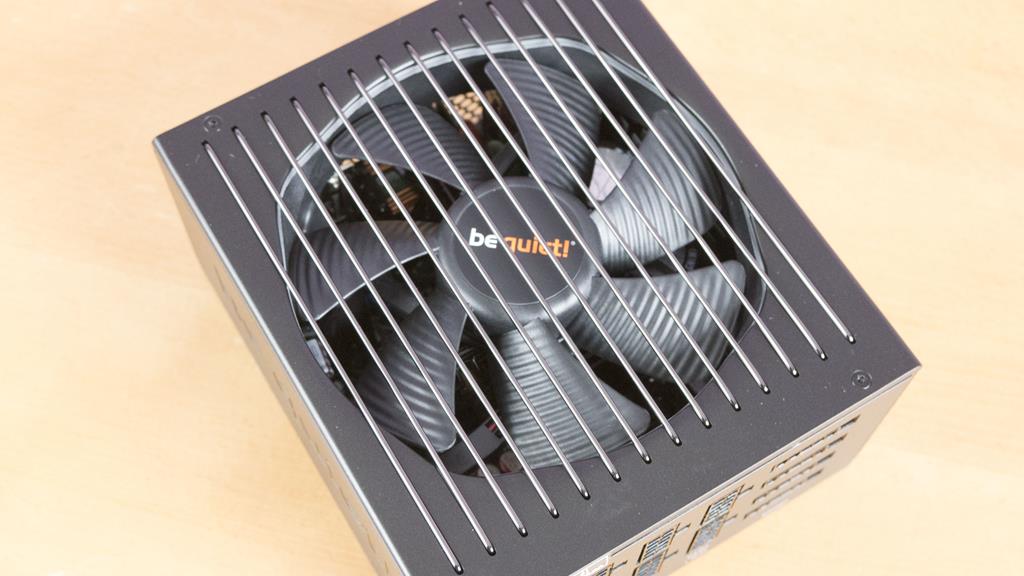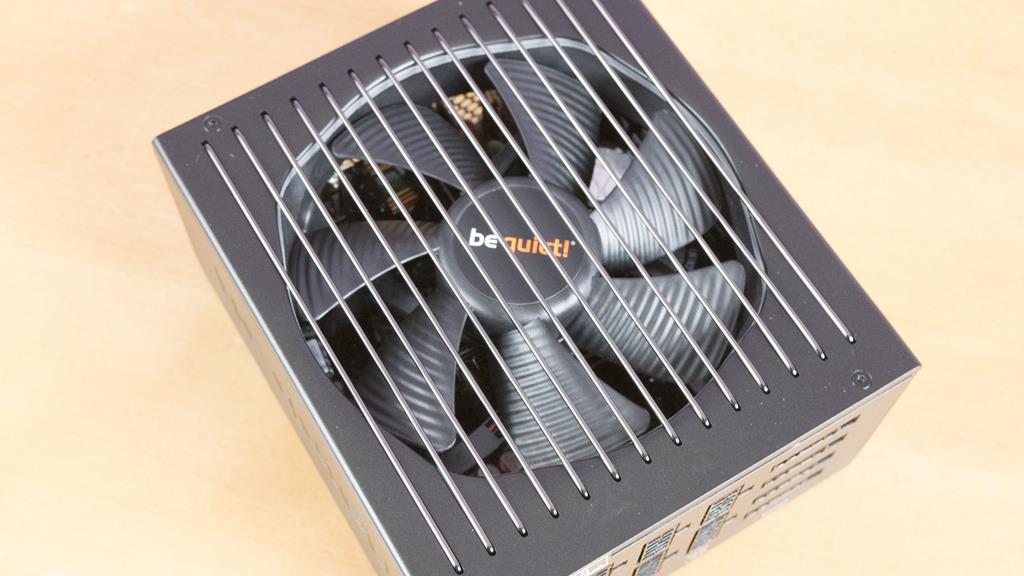 One of the sides features a nice and subtle be quiet! logo!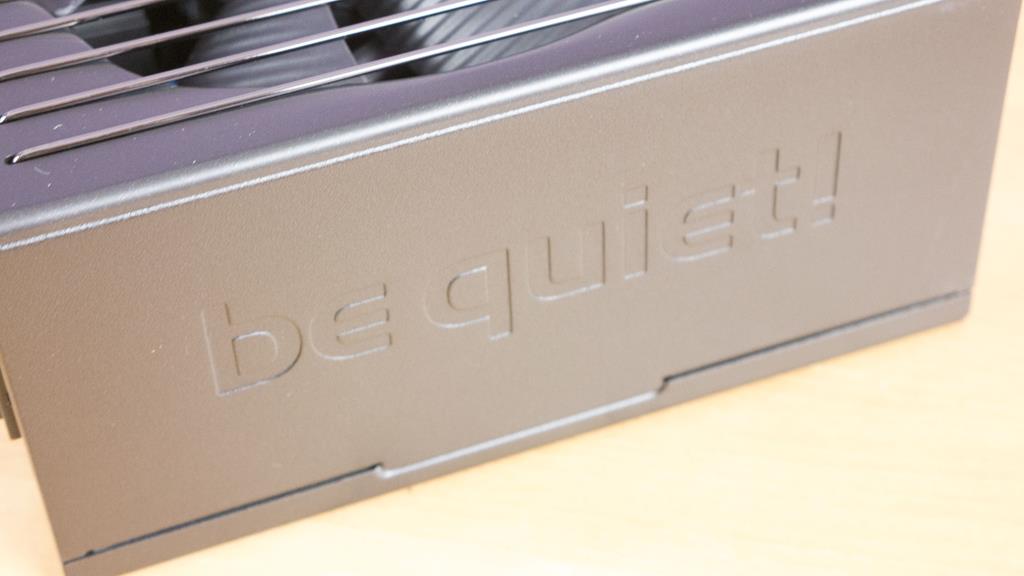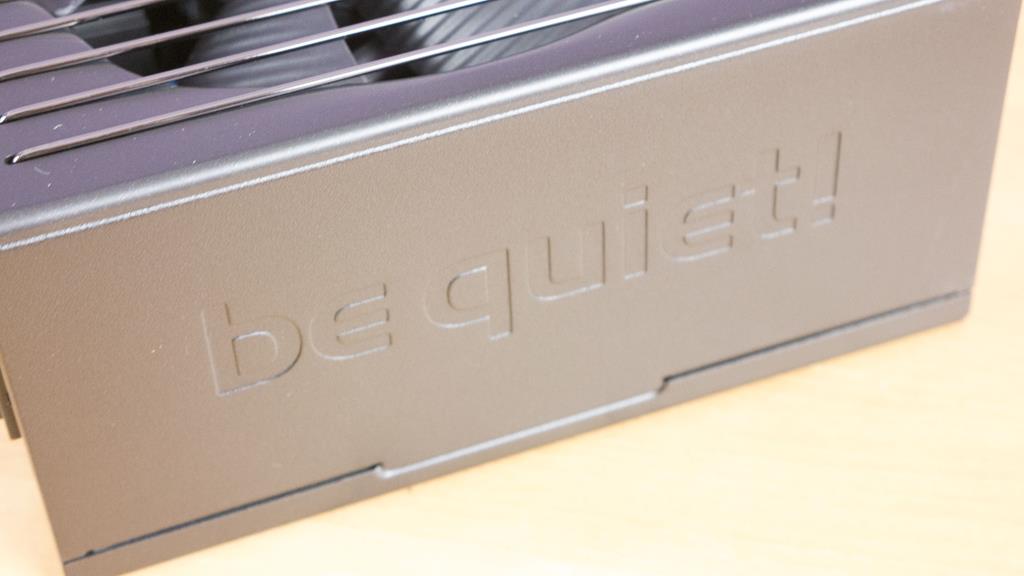 The backside of the PSU has a power switch and plug input. There is also a fairly big ventilated area to help and make sure that airflow is as good as possible to the Straight Power 11.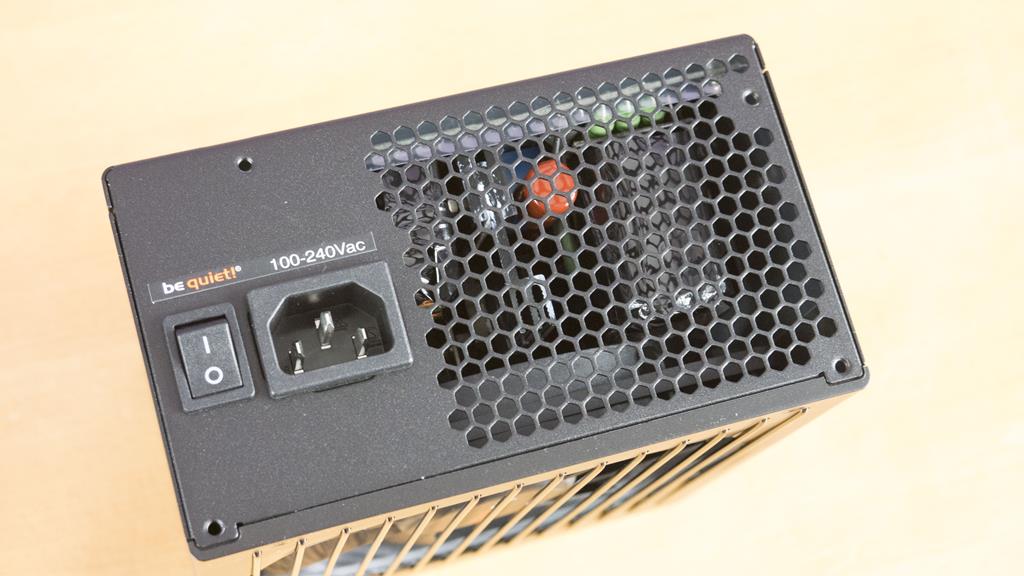 This bad boy comes with quite a few modular cables and rightly so. The Straight Power 11 850W is more than enough to power some dual GPU rigs with custom water cooling or most whatever you may need to power up in your rig. All the cables are easily labelled and as far as the PSU is concerned, they will only fit where they are supposed to.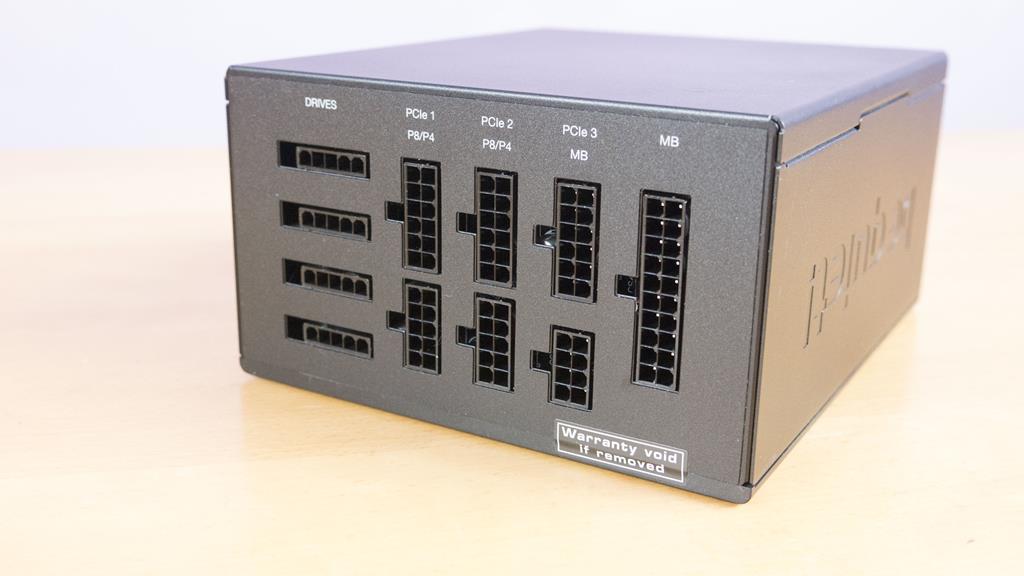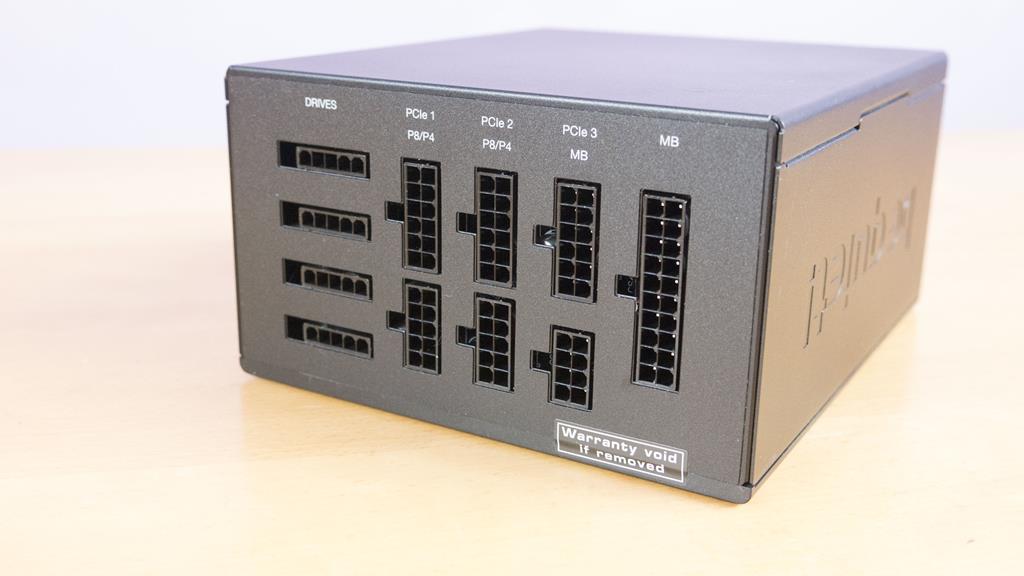 The other side has a lovely sticker that companies are forced to put on their PSUs. This sticker includes some important information governments require manufacturers to add directly on the PSU. This sticker can also be easily removed if need be!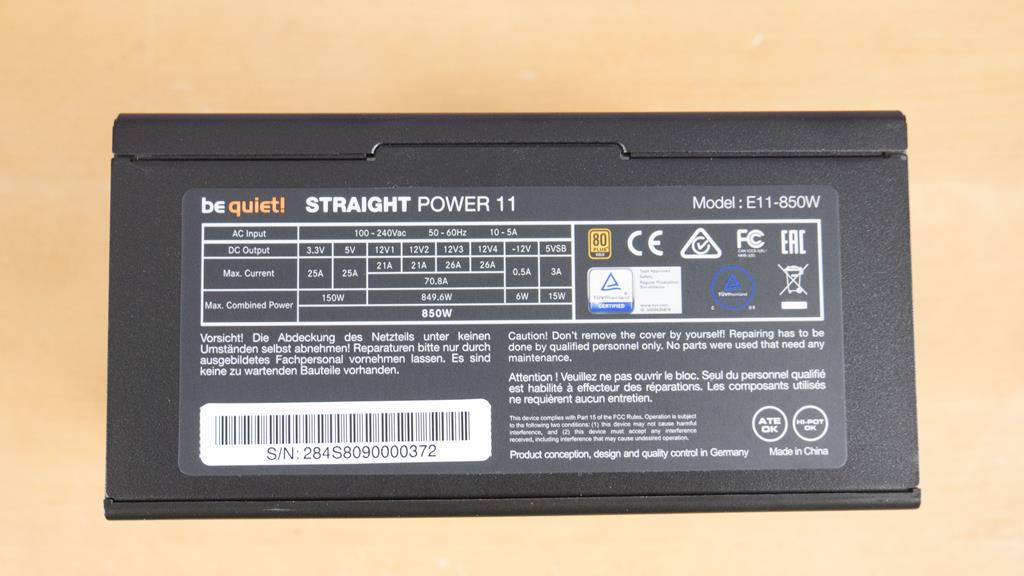 Conclusion
Performance and Design
As many of you will know, we do not have the proper equipment to fully test power supplies. However, with our handy multimeter and some software applications, we do actually run some small tests on power supplies to test them to the best of our ability. When it comes to companies like be quiet! we generally don't have much worry about their products, but testing is always a must with us. When it comes to the 850W Straight Power 11 PSU, all our test came back positive with all readings within their designated safe zones. While we couldn't check for things like ripples in the lines, we are confident that this PSU will give you know issues at all should it be the sufficient wattage to power your system.  The fully modular design will also go a long way with PC enthusiasts and builders. Not only does it help make the Straight POwer 11 look amazing, but it also comes in handy when it's time to build without always having unnecessary cables in the way. be quiet! have really gone to great lengths to make sure this PSU is as aesthetically please as it is powerful and trustworthy.
Value
Having a look around at the market and there is no denying that you can find similar wattage PSUs for a bit cheaper. However, the more top of the line, 80+ GOLD and fully-modular models mostly come in at this same price range. For your money, the be quiet! Straight Power 11 offers the total package and will not let you down. When it comes to power supplies, you really don't want to cheap out with them, especially if you plan on having other decent hardware in your build. I always say, spend the little bit extra upfront to save yourself from spending more in the long run!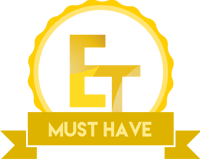 Many thanks to be quiet! for sending in a sample of their Straight Power 11 850W PSU.